Shudder is fast becoming one of the best online streaming services for horror movie buffs and is one of the few online platforms dedicated to showcasing the very best of the genre.
Shudder isn't available everywhere and the content on the platform differs depending on where you are located, but a VPN can unblock the service no matter where you are in the world and give you access to everything they offer in the USA.
The best Shudder VPN services in 2022
Below are the best VPNs for Shudder. If you'd like to learn more about each of these providers, head further down the page where I'll take you through all their features, pros and cons, and history as a provider. Alternatively, check out our VPN reviews for an in-depth look at each service.
How to unblock Shudder
The steps below include everything you need to do in order to unblock Shudder. The whole process only takes a few minutes – just follow along with the on-screen instructions and you'll be ready to stream horror movies in no time.
Sign up for a VPN provider on this list.
Download the software and run it on your computer/phone/another device.
Connect to a server in a country where Shudder is available or to a country with more movies e.g. the USA.
Search for Shudder in your browser.
Log in to or create your Shudder account.
You should now be ready to unblock all the horror movies on Shudder! If you get stuck, remember you can contact your VPN's support line or email address.
The best VPNs for Shudder - In-depth analysis
We recommend the following VPN Services if you want to unblock or access more content on Shudder.
ExpressVPN is the best VPN for Shudder. This service has one of the best track records in the business giving users super fast services that unblock pretty much everything.
Pricing

12 months + 3 months FREE + Backblaze backup: $6.67/mth

49% OFF

6 months: $9.99/mth
1 month: $12.95/mth

Pros

TrustedServer tech runs in RAM only
Lightning-fast speeds
3,000+ servers in key locations

Cons

IPv6 WebRTC leaks (fixed by browser extension)
Not the cheapest VPN provider

Available on

Windows
macOS
iOS
Android
Linux

Unblocks

Netflix
iPlayer
Amazon Prime
Hulu
ExpressVPN Demo
ExpressVPN is the provider I've selected as the best VPN for Shudder. It has apps for all platforms and allows up to five simultaneous connections per account. ExpressVPN is a brilliant choice regardless of whether you're new to the VPN game or an old hat looking for an upgrade. Easy to use, but incredibly effective and reliable.
Provider history: can you trust ExpressVPN?
ExpressVPN is based in the British Virgin Islands, which is a big plus in terms of privacy and has been protecting users across the globe since 2009. ExpressVPN has an incredible track record when it comes to privacy, and they commission regular third-party security audits from respected auditors like PwC. This is part of the reason that so many users, reviewers, and experts have good things to say about ExpressVPN.

Their credentials have been tested on this front in the past too. When a server was seized as part of a Turkish criminal investigation in 2017, no logs of user activity could be recovered, enforcing ExpressVPN's claim that they don't keep any records of user activity. In recent years, ExpressVPN has pioneered its own protocol, Lightway, which is designed to increase speeds and bolster security.
Servers for Shudder
ExpressVPN should definitely be your go-to for streaming Shudder considering it has servers in the US, UK, Canada, and Ireland. I'd advise choosing the country closest to you to connect to, as it makes the journey your data has to take shorter and it will improve your connection times.

The provider, however, is useful for a lot more than just unblocking Shudder from outside of these territories. ExpressVPN has over 3,000 servers worldwide in 94 locations, the latter of which is a real standout point in favor of this provider. Few providers have servers in more countries than this, and you'll be hard-pressed to find a provider that performs as consistently as ExpressVPN and also has more locations.
Best-in-class security
ExpressVPN ticks all the boxes in terms of security. RAM-only servers mean nothing is ever written to hard drives; a kill-switch will drop your internet connection if you disconnect from the VPN, and it uses the AES-256 encryption standard (the toughest in the business). ExpressVPN's servers, on top of being RAM-only, also house obfuscation (stealth) technology. There are also additional features such as a private DNS service and the provider offers split-tunneling too, which lets you run some traffic through your VPN and other traffic through a standard internet connection.

NordVPN is a great VPN for Shudder. It's an excellent option for anyone looking for top server speeds, strong encryption, and a highly configurable piece of VPN software.
Pricing

NordVPN Special Deal - 24 months: $3.29/mth

73% OFF

24 months: $3.99/mth

67% OFF

12 months: $4.99/mth

59% OFF

1 month: $11.99/mth

Pros

Based in Panama (great for privacy)
Works with US Netflix and BBC iPlayer
Dedicated IPs (cost extra)

Cons

No port forwarding
IPv6 leak in macOS IKEv2 app
Some UI hiccups

Available on

Windows
macOS
iOS
Android
Linux

Unblocks

Netflix
iPlayer
Amazon Prime
Hulu
Nord Demo
NordVPN is another provider that, like ExpressVPN, is incredibly reliable and really quick, and has an excellent track record of unblocking popular channels and streaming websites. The great thing about NordVPN, compared with ExpressVPN for instance, is the price – it's not only one of the most feature-rich VPNs on the market, but one of the cheapest, too.
Provider history: can you trust NordVPN?
NordVPN has been around since 2012, meaning next year will mark a decade on the marketplace for the Panama-based service. Being located in this central American country – which is notoriously privacy-conscious – is a big plus for those of you worried about security. Over the past 9 years, NordVPN has attracted around 14 million customers from all corners of the globe, making it one of the most subscribed to VPN services in the world.

NordVPN's security track record isn't as clean as ExpressVPN – just a couple of years ago, the company confirmed one of their servers in Finland had been hacked by someone using a remote management system. However, NordVPN said no user data had been accessed and has taken great steps to avoid this happening again. Since then, NordVPN has developed a protocol called NordLynx, similar to Lightway by ExpressVPN, and the provider started to overhaul their server infrastructure last year to instate co-located servers, which are run, managed, and maintained by NordVPN.*
*Not all VPN companies own the servers they use, and rather rent them out, nor the buildings the servers are based in.
Features, servers, and speed
NordVPN has, most importantly, servers in the locations necessary to unblock Shudder – the US, UK, Ireland, and Canada are all covered. NordVPN doesn't have the biggest network in the world (it has over 5,000 servers, but a large proportion is in the US) but it at least serves locations that have the most sought-after streaming services that VPN users want to unblock.

NordVPN is one of the quickest providers in the game and consistently finds itself at the very top of our daily speed tests, within which all the major providers are tested. This is really useful for streaming horror movies if you want to avoid lag or delays at crucial moments, but as with ExpressVPN, I recommend selecting a server in the country closest to you for the best connection (e.g. if you live in France, pick the UK/Ireland over Canada).

This provider has all the standard security features like a kill-switch and AES-256 encryption – as well as obfuscated (stealth) servers – but also a lot of innovative features you won't really find many other providers offering to subscribers, like Onion-over-VPN, which hooks you up to the Tor Network. I also think NordVPN's ad and malware blocker, called CyberSec, excels when compared to similar features provided by other VPN companies.
Are there any downsides?
NordVPN is a great provider, so finding things that it could improve on is quite hard. One thing I'd like to see from NordVPN is upping the number of simultaneous connections you're allowed on one account. NordVPN only offers six, but if you're going to use it on your phone and your laptop, that's only another four you have to work with, meaning only maybe one or two family members or friends can share your subscription. Other providers offer a bit more. To be fair to NordVPN, however, considering their service is so reasonably priced, this is a very minor issue.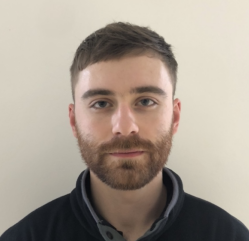 Tested by Aaron Drapkin

Private Internet Access can be used to unblock Shudder and has a huge fleet of servers based in the USA, one of the places you can access it from.
Pricing

26 months + 2 months FREE: $2.19/mth

82% OFF

12 months: $3.33/mth

72% OFF

1 month: $11.95/mth

Pros

Great for privacy and security
Lots of encryption options (including OpenVPN, our recommended protocol)
Fast connection speeds for streaming

Cons

Not the best VPN for beginners who need hands-on support
Based in the US

Available on

Windows
macOS
iOS
Android
Linux

Unblocks

Netflix
iPlayer
Amazon Prime
Hulu
PIA Demo
Private Internet Access (PIA) is the third provider on our list, with apps for all major platforms you could want and a simultaneous connections limit of up to 10. PIA is a good choice for those of you planning to share your account with family and friends so they can unblock Shudder – or any other streaming service for that matter – and there's also a 30-day money-back guarantee so you can road test PIA's software without incurring any permanent cost.
Provider profile: can you trust PIA?
Private Internet access is based in the US and has been around since 2010 and has built up a stellar reputation for protecting user privacy in that time, a fine regard that has led to the provider amassing a reported 100,000 users on their network. Although it's owned by Kape technologies (you'll find more on their previously shady business under another name when we discuss CyberGhost), which doesn't have a great reputation, all the evidence has suggested PIA is being managed correctly.

Private Internet Access has had its no-logs claims proven in court not once, but twice, and both after the US government tried to obtain user logs from the provider. PIA announced late last year that it was building a Next Generation Network with RAM servers and support for the WireGuard protocol.
Servers for Shudder
PIA has servers in all the countries where Shudder is not blocked. As with all the other providers, ensure you're connecting to servers geographically close to you. There are also tens of thousands of servers in the USA, which is great for unblocking content from the country and would be my go-to for unblocking Shudder if you're trying to access it from anywhere in the Americas.

All of the provider's servers are bare metal – which means PIA is the only client using them and they aren't shared – which is a big plus in terms of physical server security because no one else has or needs access. PIA's speeds might not be as impressive as VPNs like NordVPN, but it would be wrong to call the service slow considering thousands of people happily use it daily to stream shows.
Is PIA secure?
PIA has excellent security features that have helped it forge a reputation as one of the most reliable VPNs out there, including a kill-switch, AES-256 bit encryption, and a private DNS server. There's also an ad and malware blocker called PIA MACE which serves its purpose pretty well.
The VPN for Linux users
As well as 10 simultaneous connections, the other thing that stands out for me about PIA is its fully-featured Linux client. This is somewhat of a rarity amongst major VPN companies, with some, like Surfshark (more on this provider later) only offering a command-line client for the operating system. PIA has support for a lot of different Linux distros and has good customer support provision for if you get stuck at any point.

Surfshark is a nifty little provider making a name for itself as one of the most reliable VPNs on the market. We loved that it allows users to use it on an unlimited amount of devices.
Pricing

24 months + 2 months FREE: $2.3/mth

83% OFF

12 months: $3.99/mth

70% OFF

1 month: $12.95/mth

Pros

Unlimited simultaneous connections
Bare metal servers in 50+ countries
P2P Allowed
Unblocks all major streaming services

Cons

One month price is not the cheapest
Decent but not amazing speeds

Available on

Windows
macOS
iOS
Android
Linux

Unblocks

Netflix
iPlayer
Amazon Prime
Hulu
Surfshark Demo
Surfshark is a relative newcomer to the VPN scene but is packed with enough features to make you think it's been around for years and years. Quick out of the starting blocks, Surfshark is now competing with some of the top-tier providers and holding its own thanks to a string of excellent security options and a track record untouched by controversy, and is capable of unblocking sites like Shudder without much hassle.
Provider profile: can you trust Surfshark?
Surfshark is based in the British Virgin Islands (great for privacy) and is the youngest provider on this list, having only been available for download since 2018. In that time though, Surfshark has gone from strength to strength, establishing itself as one of the best-known names in the industry.

The provider likes to keep pace with the competition, following the trend of deploying diskless/RAM-only servers to make its network even more secure. Surfshark has had its browser extensions and server infrastructure audited by a third-party security company since its inception, and will likely continue with regular audits to bolster its privacy claims.
Unlimited connections
Although it's not the only VPN in the world to provide unlimited simultaneous connections, this is still one of Surfshark's unique selling points when compared to widely-used providers like ExpressVPN and CyberGhost. So, if you're from a family of horror buffs, this might be the provider for you if you want to save them time and money. Surfshark has 3,200 servers in over 65 countries, so make sure to go beyond Shudder and make use of its well-maintained network and unblocking powers.
Speeds and security
As VPNs go, Surfshark is pretty speedy, and quite regularly finds itself amongst good company near the summit of our daily speed tests. Surfshark is pretty feature-rich when compared to the other VPNs on this list too, and in addition to all the essential security features VPNs have to have, like kill-switches and AES-256 encryption, Surfshark also has Camouflage mode, which hides the fact you're using a VPN, a CleanWeb tool for blocking malware and adverts and multi-hop, which will reroute your connection through two servers rather than one.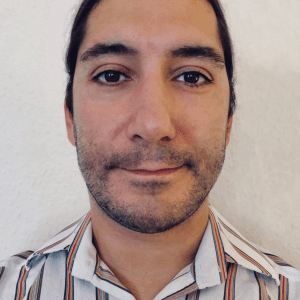 Tested by Ray Walsh

Cyberghost combines speedy servers with robust security, so you can stream Shudder without any privacy jumpscares. It has great apps that list which of their servers are best for streaming.
Pricing

24 months + 2 months FREE: $3.25/mth

75% OFF

6 months: $6.39/mth

50% OFF

1 month: $12.99/mth

Pros

Peer-to-peer (P2P) torrenting allowed
Based in Romania so no government spying!
45-day money-back guarantee
Unblocks US Netflix + BBC iPlayer

Cons

WebRTC IPv6 leak in macOS
No stealth servers

Available on

Windows
macOS
iOS
Android
Linux

Unblocks

Netflix
iPlayer
Amazon Prime
Hulu
CyberGhost Demo
CyberGhost is an all-rounder with some really easy-to-use apps available on a number of different platforms. The provider is a great VPN for beginners and aside from a few minor areas that could be improved, is a fantastic product at a very reasonable price. CyberGhost offer a money-back guarantee of 45 days, two weeks longer than all the other providers on this list, but its service is extremely good value for money.
Provider profile: can you trust CyberGhost?
CyberGhost is owned by Kape Technologies, a company that used to produce adware and malware regularly as CrossRider but had a change of name in 2018 - not a great start. But there's been little evidence to suggest that they haven't changed their ways – CyberGhost functions well and is known as a reliable service. CyberGhost 8 has been released in recent years with support for WireGuard and various other improvements.
Superb streaming servers
CyberGhost has an impressive list of countries it has servers in, a huge 91 overall, meaning it's the only real provider that can compete with ExpressVPN on that front. It's also second to PIA in terms of the size of its network, which consists of over 7,000 servers total. Most importantly though, CyberGhost has servers in all the territories where you can access Shudder, including Ireland.

One element of CyberGhost's apps that I really like is that it tells you which specific servers are the best at unblocking certain sites, which not a lot of other providers do.
Decent features, but somewhat lacking
Don't get me wrong, CyberGhost is an excellent provider that will unblock a whole tonne of sites for you. The newest iteration of the company's software, CyberGhost 8, gives users the ability to block ads and malicious websites and utilize DNS blocklists to keep them safe. There's also a kill-switch and AES-256 encryption.

My main problem with CyberGhost is that it's the only VPN on this list that doesn't offer obfuscated (stealth) servers. This is quite important if you're trying to unblock shudder from inside a territory governed by an authoritarian government that has banned VPNs, and they won't be able to see you're using the technology in the first place. Considering that horror films seem to be banned for all sorts of reasons in all sorts of countries, if you'd like to unblock Shudder from a country like this, go with a different provider. If you live in a country like France, Mexico, or Australia, where movies and entertainment media is largely unfettered, CyberGhost will do you just fine!
Why do I need a VPN for Shudder?
Shudder is only available in the US, Canada, UK, and Ireland, and if you try to access it from outside of these nations' territories, then you'll be blocked. Websites like Shudder are able to do this because, when you click on them, they 'know' your IP address, and your IP address contains information pertaining to your approximate location.
A VPN can change that, though. VPNs reroute your connection through an encrypted VPN tunnel and onto a private server (the VPN companies we're discussing today have thousands all over the world, in various different countries) before it reaches the rest of the internet, which essentially masks your IP address. Websites instead see the address of the VPN server you're connecting through.
So, as long as you choose a VPN provider that has servers based in the UK, US, Canada, or Ireland, then you'll be able to bypass Shudder's IP blocking, which is sometimes called a 'geo-restriction' or 'region lock'. These are implemented because Shudder may, for instance, only have the rights to show certain films in certain countries or there might be local restrictions that would prevent some of the films from being shown. This is the same reason much larger streaming services like Netflix have specific regional catalogs. To learn more about Netflix catalogs, check out our how-to change your Netflix region guide.
The fastest VPNs for Shudder
If you're a streaming buff, you'll know how important it is to establish a fast and consistent internet connection, so you can enjoy your favorite shows without worrying about buffering. Watching horror films on Shudder is one situation where you'll be especially thankful for particularly quick connections, however, because so much of the genre's appeal rests in the building of suspense, jump scares, and edge-of-your-seat moments.
All this means is that speed is really important in this case – I'd say the same if you were someone who wanted to watch sport, another type of media that relies on build-ups and releases of tension to create entertainment. Here's how the VPNs featured in this article compare:
Remember, VPNs will always, always marginally slow your internet down, simply because they're diverting and encrypting your data through a private server, so it makes a much longer journey in the end. However, how much they slow the internet down is usually not even noticeable – a speedy provider like NordVPN still operates at a pace far, far beyond what would be considered bearable.
Can I use a free VPN to stream Shudder?
To say that there are absolutely no decent free VPN providers wouldn't be true – but sadly, there are a lot of cowboy services out there. Reliable providers are few and far between, unfortunately, and most free VPNs have a string of problems associated with them that you just don't find with paid alternatives.
Although you can find free services that can improve your online privacy and security, free services aren't suitable for streaming. These services often have slow servers, impose data restrictions, and aren't able to unblock top streaming services.
If you download a free VPN, you could find that the software:
Leaks your IP address
Does not provide adequate malware protection
Is crawling with ads and viruses
Resells or redistributes customer bandwidth
Sells your data to third-party clients
Is created or owned by a dodgy company
Isn't even a VPN
These are just a few of the problems ProPrivacy has identified with free VPN providers over the past few years. In fact, many of the most popular providers on platforms like the app store are actually pretty dodgy. In fact we found that 40% of VPN apps on the Google Play store leaked the user's IP addresses. Check out our best free VPN page for a list of safe services.
Are VPNs just for streaming?
Luckily, no! If you're a gamer, for instance, you might find a VPN helpful for downloading games that become available in other countries first. You'd likely have to load one onto your router – a trick process – or use a router with VPN software preloaded onto it. Check out our gaming VPN page if you want to find out more.
VPNs are also used by journalists and citizens in oppressive regimes to provide an enhanced level of privacy whilst they're in heavily surveilled areas, and some people have reported being able to trick flight ticket websites into thinking they're in different places in order to pay cheaper airline fares (the efficacy of this is, however, disputed). And there's more things you can get cheaper by using a VPN.
VPNs also come in handy for people who have their bandwidth throttled by their internet service provider because they're using too much of it – at least in the ISP's eyes, anyway. But if the provider can't see what you're doing, then they can't exactly throttle you, can they? For all they know, you might not be using much at all.
VPNs vs Smart DNS service for Shudder
If you're shopping for a VPN for a site like Shudder, then you might have also considered a Smart DNS service. Smart DNS services mask your IP addresses just like VPNs, but they're generally quicker and thus a serious option for streaming. However, their biggest benefit belies their major pitfall; they're only quicker because they don't encrypt your data. So if security and privacy is important to you, don't go with a Smart DNS service.
The other thing to note is that most of the providers in this article, as well as various other premium options, now provide Smart DNS services within their VPN package, so even if you don't care too much about security, it's two for one versus just one.
Some top VPN providers are so cheap nowadays too that they're competitive with the monthly subscription price of a Smart DNS service. If I were you, I'd go with a VPN for shudder, and just ensure I pick one with excellent connection speeds.
Is using a VPN to unblock Shudder legal?
Well, the long story short is, it really depends where you are in the world. However, the vast majority of countries have not implemented any laws to restrict or forbid VPN use. There are some places where they're banned completely (e.g. Russia) and others where you need to get the government's permission or use a government-associated VPN (e.g. China), which defeats the point of the technology completely.
Another important thing to remember is this: just because you're violating a website's terms of service (some streaming services, for example, stipulate in their ToS that you can't access their site with a VPN) does not mean you're breaking the law. It's the same reason you're unlikely to get arrested for having a loud conversation in a library despite it being against the library's rules. Plus, there are way too many VPN users for them to be formally challenged or prosecuted, even if that was possible.
Of course, doing something illegal whilst using a VPN – such as buying narcotics or other illegal substances – is still illegal as per the rules of the territory you reside in. But simply using one to stream some movies or protect yourself on public Wi-Fi isn't going to get you into trouble.
Location matters...
You can always find out the legal status of VPNs in your country through a quick Google search. I'd also have a think about what you're going to watch; across all genres, there might be themes or scenes that are entirely appropriate and commonplace in media in a liberal country with adequate freedoms but frowned upon by authoritarian governments elsewhere.
But there are extra considerations when watching horror films – it is one of the genres that sees films banned most regularly for a variety of different reasons, sometimes just because they're too gory.
Final thoughts
I'm going to run through the providers mentioned in this article again, simply because it's a long way to scroll back up to the top! Plus, it might remind you which one caught your eye when you were reading through this article: