Our recommended VPNs to stay secure in Kuwait
Kuwait is a country that enforces a lot of censorship on religious, moral, and cultural grounds. If you live or work in Kuwait and you need or want to access international websites or services that are censored, you can use a Virtual Private Network (VPN) for Kuwait. With a Kuwait VPN, you can access the internet using encryption to ensure that your ISP and the Kuwaiti government never find out what you did online.
Using a VPN to access restricted content could get you in trouble with the law. That is why it is so important to use a VPN that has a strong privacy policy and advanced VPN security features.
The best VPNs for Kuwait – in brief
The following are the best VPNs for Kuwait. For more info about each of our hand-picked providers, keep scrolling.
ExpressVPN - The best VPN for Kuwait. Offers an audited zero-logs policy, fast servers in 94 countries, and a 30-day money-back guarantee.
Surfshark - The best budget VPN for Kuwait. Comes with stealth servers, lightning-fast speeds, and unlimited simultaneous connections.
Private Internet Access - The most secure Kuwait VPN. It's highly customizable, with a proven zero-logs policy, and servers everywhere.
CyberGhost VPN - The cheapest Kuwait VPN. It's easy to use with intuitive apps. Offers a strict no-logs policy, and fast servers in over 90 countries.
VyprVPN - Fully audited VPN for Kuwait. Comes with a proprietary server network, a kill-switch and obfuscation (stealth servers) – for greater security.
The best VPNs for Kuwait – in-depth analysis
Unblocking website content, online media, geo-restricted services, and anything censored by Kuwaiti Internet Service Providers (ISPs) on behalf of the government is easy. However, because you could get in trouble with the law (depending on what you access), you will want a secure VPN that implements the strongest privacy features.
Below you can take a quick look at the best VPNs to use in Kuwait. If you need more information on each service, don't forget to check out our VPN reviews.
How we test VPNs – ProPrivacy research methodology
With so many internet limitations in Kuwait, it's essential that you choose a VPN that can help you regain your online freedom in the country. Not all VPNs are equally capable of that, however, but the services listed here are all battle-tested and provide some of the most advanced privacy features on the market. They also offer military-grade AES-256 encryption and a choice of strong protocols – for even better security and speeds in Kuwait.
To help you choose the most secure VPN, which can handle even the most demanding online activities in Kuwait, our team of experts invests hours and hours in a detailed reviewing process and testing each day. Not only are our recommended VPNs are super secure and private, but they are also consistently among the fastest on the market – to ensure you the most seamless VPN experience possible.
Before I recommended any of these VPNs, I personally tested the features listed in this guide to ensure they all work flawlessly, I also made sure that they follow these criteria:
Thousands of reliable servers worldwide
Consistently fast speeds
Great geo-spoofing capability
Strict no-logs policy
Robust encryption with multiple protocols
Highly customizable security and privacy features
Multiple simultaneous connections
Great customer service
Excellent value for money
Are VPNs legal in Kuwait?
Yes. Getting a VPN subscription and using it for legal purposes is completely legal in Kuwait. That means you are free to access any VPN's website to get a subscription and download the software. Using a VPN to access services like Netflix US and BBC iPlayer should cause no problems whatsoever.
However, as soon as you use a VPN to access anything that is purposefully blocked by the government, you are committing a crime. It is not the VPN that is illegal, but what you do with it.
How will a VPN help if I'm in Kuwait?
A VPN is an online service that allows you to pretend to be in a different country. Doing so allows you to access any websites that are censored by the government. Many people around the world use VPNs to access websites and services that have been blocked on a local WiFi network. Other people use VPNs to bypass geo-restrictions and access international services such as BBC iPlayer or Netflix US.
In Kuwait, the need for a VPN also encompasses the desire to access content that has been censored by the government. Due to the fact that accessing this censored content is illegal, it is vital to use a VPN that provides watertight digital privacy and security.
In this guide, we have recommended VPNs that have the features you need to remain secure and private. Not every VPN is created equal, but at ProPrivacy we have carefully compared the market to find services you can trust with the VPN features you need in Kuwait.
What does a VPN for Kuwait do?
Alongside the luxury of unblocking geo-restricted and regional services like Netflix, BBC iPlayer, Hulu, HBO Go, and more, Kuwait blocks many online websites and services, meaning that you will need a VPN to access a lot of content and unbiased news. The government of Kuwait enforces this censorship to ensure that citizens are not exposed to content that is considered morally and religiously incompatible with local customs and ideals.
What websites are blocked in Kuwait?
The Kuwait government forces ISPs in the country to block any online content that contains information about the following topics:
Nudity or pornography
Content that promotes terrorism and terrorist organizations
Gambling
Drugs
Alcohol
Gay, Lebian, and other LGBT-related content
Dating websites
News critical of the government or the monarchy
Online content or services that are considered incompatible with the country's religious and moral beliefs and customs
Why does Kuwait block VoIP?
Kuwait telecom providers also ban Voice over Internet Protocol (VoIP) apps because its controlling government wants all citizens to pay for expensive domestic and international call tariffs. For low earners living in Kuwait from neighboring Middle Eastern countries, these prices are much too high – leaving them unable to communicate with family unless they use VoIP services.
International citizens living in Kuwait have previously been deported for bypassing blocks on VoIP services. For this reason, it is essential to use VPNs that offer obfuscation to safely access these services. Some of the services blocked in Kuwait are as follows:
Skype
WhatsApp
Facetime
Facebook Messenger
Snapchat
Viber
Telegram
Is using a VoIP VPN safe in Kuwait?
The best and most secure way to access and unblock VoIP apps is with a VPN. Specifically, a robust provider with a kill switch and obfuscation. However, because it is illegal, it still carries some risks.
One thing worth bearing in mind is that VoIP traffic uses small packets at a rate of about 50 packets per second. The size and frequency of the encrypted packets make it possible for ISPs to potentially detect that a VoIP call is taking place inside the VPN tunnel.
Using obfuscation ensures that your ISP does not know you are using a VPN, but the packet frequency rate could still reveal VoIP use if ISPs are meticulous in their monitoring. To avoid this, you could add noise to the connection to conceal the VoIP packet rates.
If you unblock VoIP services with a VPN, you do so at your own risk. It is illegal, and you could get in trouble. With that said, many people use VPNs to access VoIP services without getting in trouble.
Torrent with a VPN in Kuwait?
The government of Kuwait blocks access to many Torrent websites. If you want to access these sites, then you will need a VPN. To learn more about how a VPN can improve your experience when torrenting, check out our VPN for torrenting guide.
What features does a Kuwait VPN need?
If you are going to unblock censored or restricted content in Kuwait, it is vital that your VPN completely protects your online browsing habits. We have pinpointed services that have the following important features. We recommend that you only ever use your VPN with these features enabled to ensure that you remain safe:
OpenVPN encryption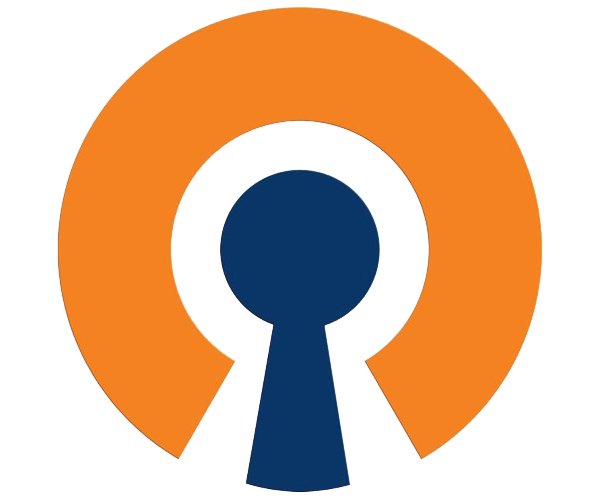 This reliable VPN encryption protocol securely encrypts your data before it travels over the internet. This ensures that your ISP cannot track the websites you visit. OpenVPN is just one of the popular encryption protocols that VPNs provide. It is the most robust protocol, and it is the one we recommend. However, IKEv2 is another excellent protocol that some VPNs provide and you are safe to use.
A kill-switch
A VPN kill-switch is designed to stop you from accidentally leaking data outside of the encrypted tunnel between you and the VPN server. If you are in the middle of accessing a website that is restricted by the government of Kuwait and the VPN happens to drop out suddenly, your ISP would instantly be able to notice. This is a huge potential risk that could result in prosecution.
A VPN kill-switch ensures that your internet connection is cut off if the VPN accidentally cuts out. As a result, a kill-switch makes it impossible for you to leak unencrypted data out of the VPN tunnel, meaning that you are safe to access restricted content without fear that you will be tracked.
DNS leak protection
A reliable VPN ensures that both your encrypted internet traffic and DNS requests are proxied via its own servers. This stops your ISP from being able to detect your website visits by monitoring your DNS requests. Many consumer-facing VPNs have problems that cause them to have DNS leaks. These data leaks allow your ISP to resolve your requests; revealing the domains you are visiting.
The VPNs we have recommended all have DNS protection to ensure that your requests are never leaked to your ISP.
Test Your VPN for DNS Leaks
When purchasing a VPN service we recommend that you test it for DNS leaks, to ensure that your service is working as it should. Check out our easy-to-use DNS leak test to do this.
Obfuscation/Stealth
When you use a VPN, it is impossible for your ISP to detect which websites you are visiting. This is because all your traffic is securely encrypted. However, that encrypted traffic must still pass through your ISP's servers – meaning that they will see that something is happening and could figure out that a VPN is in use.
VPN obfuscation is a feature that disguises VPN-encrypted traffic as regular HTTPS traffic. This makes it much harder for a VPN to detect VPN use, meaning that you are less likely to bring attention to yourself.
Due to the strict laws that the government enforces in Kuwait, we recommend always using obfuscation when you use a VPN there. This massively reduces the chances that your ISP or the government will start asking questions like: why are you using a VPN?
To ensure that this is believable, it is also necessary for your browsing history to corroborate your claims. It is wise to always use private browsing mode when you are accessing illegal content. Any other time you can browse normally, if you wish.