A VPN router is the best way to protect multiple devices on your home network. With a router-level VPN, you can protect every device on your network without the need to install the VPN on each individual machine.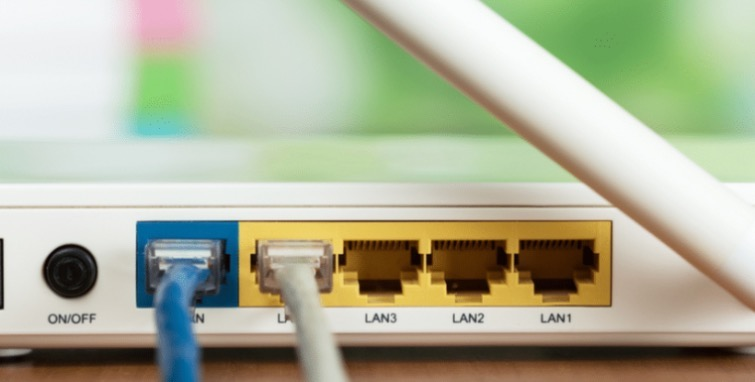 The best VPN Router in 2020: Summary
You will find our recommended VPN routers below. For in-depth information on any of the models, keep scrolling.
What is a VPN router?
A VPN router is a router with a VPN installed directly onto it. All connections to VPN servers are managed in the router when you have a router VPN.
A VPN client is usually installed on individual devices such as smartphones and desktop PCs. This software connects each individual device directly to the VPN in order to protect it. A VPN router, on the other hand, protects all the devices on the network; without the need to install the software on each one.
VPNs can only be installed on specific routers with firmware capable of handling VPN connections. Thus not every router can be a VPN router.
The best VPN routers
Our in-depth list of recommended VPN routers will help you can pick one that suits you: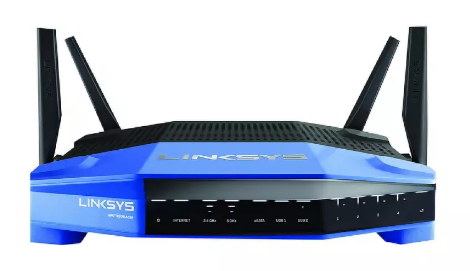 4 External Antennas
Dual-Band Up to AC3200 Mbps
Recommended Use: Medium Home / 6-10 Devices
This excellent Linksys router takes our top spot at an affordable $249. Thanks to the power it packs under the hood, it is the most versatile and suitable VPN router available on the market today. This router has a 1.8 GHz Dual-Core ARM processor and is one of the first VPN routers to use a Marvell chipset. Anybody that needs a powerful router for gaming, streaming, video calls, or other data-intensive tasks is strongly recommended this router.
We think the fact that you can get it with support, and a warranty - fully flashed and ready to use with your favorite VPN - for just $50 over the regular asking price is an absolute steal!
Availability:
FlashRouters (pre-flashed, VPN Privacy App Included): $249

Amazon (pre-flashed, No App, No VPN Support): $199
Linksys WRT3200ACM (Best Overall VPN Router)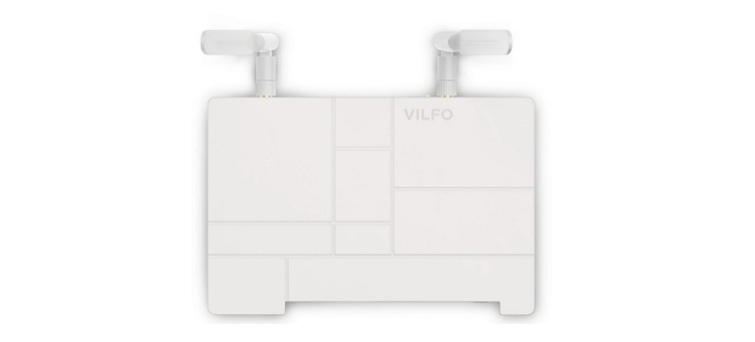 External Antennas
2.4Ghz or 5Ghz WiFi
Recommended Use: Large Home / 10+ Devices
This is a VPN router that comes ready to work with a massive range of VPN providers right out of the box. The setup procedure has been carefully designed from the ground up to make it extremely easy to use, and the Vilfo is one of few VPN routers that can be considered ideal for beginners. The router itself is powerful and packs a great punch, considering the relatively low cost. It is ideally suited to medium-sized homes with around 7 to 10 devices. The Vilfo has an 802.11ac chipset capable of providing max speeds of 867 Mbit/s, an Intel Celeron processor, and 2 GB DDR3 1600 MHz RAM. Overall, this VPN router is fairly priced and is a great option for anybody who wants to plug and play with minimal setup and a great router interface.
Availability:
Vilfo. $339 dollars
Vilfo Router (Best For Easy Setup)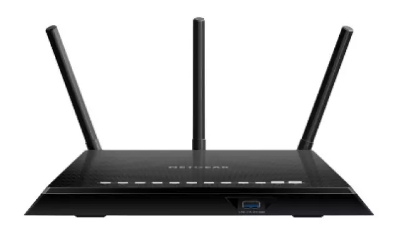 Gigabit ethernet speeds
External antenna
Recommended Use: Small House / Up to 5 Devices this.

Netgear's router is an excellent choice for anybody that needs something practical that is also cheap. The router is future-proofed for Wireless-AC standards, while also providing full support for Wireless-G and Wireless-N devices. The R6400 packs a powerful Dual Core 1 GHz Broadcom CPU internal processor, making it powerful enough to handle up to 5 devices. And, if you're concerned about being able to stream; this VPN will handle 4k without issues.

Availability:
Flash routers (pre-flashed, VPN Privacy App Included) $179
Amazon (pre-flashed, No App, No VPN Support): N/A
Netgear R6400 (Best Value VPN router)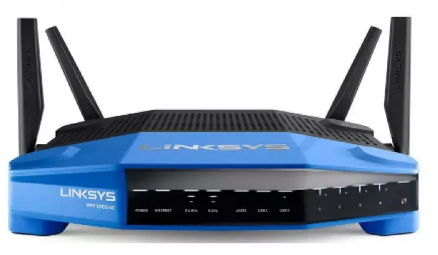 1.6 GHz dual‑core
4 external antennas
Recommended Use: Small Office/Medium Home/ 4-7 Devices
This VPN is an exceptional value for money considering it is just $55 more than the standard asking price to get it fully flashed and ready to use. Building on experience from previous models, Linksys' WRT1900ACS is a powerful router with four external antennas.The 1.6 GHz Dual-Core ARM processor makes it perfect for those people looking for a router VPN for gaming, streaming, video calls, or data-intensive tasks. In addition, because it has been upgraded to DD-WRT WRT1900ACv2 it allows for OpenVPN connections.
Availability:
Flash routers (DD-WRT Installed, VPN Privacy App Included, Warranty + Support): $249
Amazon(pre-flashed, No App, No VPN Support): $195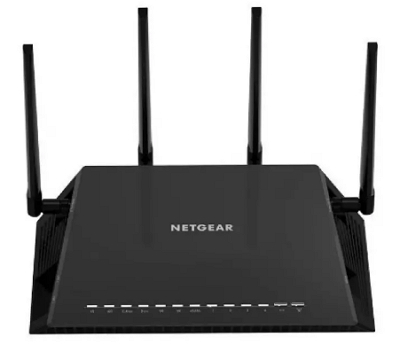 4 external antennas
MU-MIMO and Quad Stream technology
Recommended use: Large Apartment/Medium Home / 5-9 Devices
This Netgear router is extremely popular among consumers. It is the hardcore big-brother of a popular router model called the R7000 Nighthawk. The R7800 provides improved wired connectivity and is considered future-proof. The router has 4 powerful external antennas and a 1.7 GHz Dual Core Processor - making it powerful enough to handle just about anything you throw at it.
Availability:
FlashRouters(DD-WRT Installed, VPN Privacy App Included, Warranty + Support): $349
Amazon (pre-flashed, No App, No VPN Support): $175
How to install a VPN on a router
Installing a VPN on a router differs depending on the model However a basic outline is as follows:
Gain access to the router's control panel using the manufacturer's instructions.
Access the router's VPN client and add your provider's server details and other necessary connection details. There will be guides for this on your VPN's website.
Initiate the VPN connection to your desired VPN server
Now that the router is connected to the VPN server, all the devices in your home appear to be in that location. In addition, they are all being protected with encryption, to give you digital privacy.
Configuring a VPN Router
Nearly all builds of DD-WRT support VPN use the PPTP protocol. However, this is not very secure, and it is generally better to use OpenVPN. The basic framework for DD-WRT supports OpenVPN, but, not all routers support builds that do. Thus, it is always best to check before buying if this is important to you.
Many VPN providers supply setup guides for routers although some only provide support for PPTP.
Tip: the easiest way to get a VPN router is to buy one pre-flashed!
Different Types of VPN Router
DD-WRT
DD-WRT is an open source project aimed at developing a Linux-based firmware solution that removes the restrictions placed on routers by their default programming.
Installing DD-WRT on your router gives it the full functionality of a business-grade router, but without the cost. A full list of all the many advantages would be too long for this article, for more information see our DD-WRT router page.
Tomato
Tomato is an alternative Linux-based firmware package for routers, the most notable tomato routers are; Linksys WRT54G/GL/GS, Buffalo WHR-G54S/WHR-HP-G54, and other Broadcom-based routers. Like DD-WRT, it can be used to flash a compatible router. This allows it to be used as a VPN gateway, as well as providing similar functionality to a DD-WRT flashed router.
DD-WRT is compatible with more routers and is generally reckoned more newbie-friendly, but many people prefer Tomato's interface and excellent real-time network monitoring capabilities.
Why get a VPN router?
Whether you need a VPN for a mobile device, a laptop, or a desktop; a VPN router can help.
VPN routers are set up to connect to a VPN service. These routers can be set up to connect to most VPN services, which means you can still subscribe to your preferred service.
It is also possible to flash routers with third-party firmware such as DD-WRT and Tomato. Some providers even offer pre-flashed routers that have been pre-configured for their service. These can be purchased either directly from the VPN or via an online store such as FlashRouters.com
VPN routers - Advantages
Every device that connects to the router is protected by the VPN.
This includes devices that cannot run VPN software themselves, such as smart TVs, games consoles, and Roku boxes.
The router counts as just one VPN connection, as far as your provider is concerned. This means you can connect an unlimited number of devices to the VPN at once via the router.
VPN routers - Disadvantages
The main drawback is that encrypting and decrypting VPN data is extremely processor-intensive (especially when using OpenVPN). Most routers struggle, which can result in poor internet connection speeds.
For this reason, it is important to opt for a router that is truly powerful enough to cope. In general, this means you are going to need to invest a reasonable amount of money to get what you need.
VPN routers for small businesses
If you are looking for a VPN router for a small business, to protect all your employees at once with digital privacy; we recommend that you opt for the VPN that is in second place. The Asus RT-AC5300 DD-WRT is for "power users". It has everything you need to run ten or more devices securely to a VPN without suffering from sluggish connectivity.
For more information, see our VPNs for small businesses page.
FAQs
We have tried to cover every important point in this article. However, if something about VPN routers is still confusing you, perhaps this Frequently Asked question section can help!