If you are a small business owner, you may be considering using a VPN to protect your business data. A Business VPN will encrypt all of the internet traffic going to and from your work computer, therefore, protecting your businesses important data.
Before we start, it is important that you are aware that there are two types of VPN services. These are corporate intranet VPNs and commercial VPNs. Corporate VPN intranets allow users to access files remotely on a work computer whilst commercial VPN services encrypt the user's data to improve your online security.
In this article, we look at commercial VPNs, explain the differences between commercial and corporate VPN services in detail, and list the best business VPN services currently available.

What are the Best Small Business VPN services?
We have listed the best small business VPN services below. Of you want to know more about any of the services in the list below, scroll down for an in-depth analysis of each business VPN service.
Perimeter 81 - The best VPN for Business. It's highly versatile, secure, and also allows users to access business files from anywhere.
NordLayer - A business VPN that provides a cloud-based alternative to traditional corporate VPN intranets. Secure and private.
HostNoc Business - The cheapest business VPN service. It simplifies VPN services for business users and has dedicated IP addresses.
VyprVPN for Business - A great all round VPN that is easy to manage, making it perfect for small to moderate sized businesses.
All of the best small business VPNs listed in this article have the following features:
Strong encryption
Fast servers
Very reliable
Can be used by all employees
What is a business VPN?
The terminology around this subject can be rather confusing, not least because there are no standardized uses of the term "business VPN."
There are, traditionally, two kinds of Virtual Private Network (VPN):
1. Corporate VPN intranets
As the reason VPN technology was first developed, these systems allow remote workers to access corporate intranet resources securely from the internet as if they were sitting in their business HQ and physically connected to the office LAN network.
This kind of VPN remains popular in the business world, but its benefits are usually only available to large corporations. This is because the cost of setting up and maintaining dedicated VPN servers (plus the cost of paying full time highly specialized staff members to do this) is prohibitively expensive for most SMBs.
2. Commercial personal VPNs
Over the last few years, increased demand for improved personal privacy on the internet has driven demand for third-party commercial VPN services.
These have repurposed VPN technology to allow them to operate VPN servers located around the world, which allow customers to access the internet from these server locations in a way that greatly improves their privacy on the internet.
This kind of VPN network has become so popular that it is now what most people mean when they talk about "VPNs."
So what are "business VPNs?"
Full-scale corporate VPN intranets are developed in-house and are, therefore, beyond the scope of this article. Most "business VPNs" we discuss, therefore, fall into the second category; they are commercial VPN services that sell bulk personal VPN licenses so that businesses can ensure their workers benefit from the advantages of using a VPN. We discuss these advantages below.
There is, however, a new breed of business VPN which offers something of a hybrid experience, blending traditional corporate and third party personal VPN services. Perimeter 81 is by far the most prominent of these, although we expect this new market to expand dramatically over the coming years.
Best Business VPN services - In-depth analysis
We take a closer look at the best corporate VPN services below. All the services in this list provide users with excellent encryption and security features.
1. Perimeter 81
Editor's Choice | November 2023
Perimeter 81 is the best VPN for business. It's a versatile VPN that is kind to your wallet and it allows users to access work files from anywhere like a tradition corporate VPN.
Pricing

Essentials: $10/mth
Premium: $15/mth

Available on

Windows
macOS
iOS
Android
Linux
Perimeter 81 represents a new breed of business VPN. Rather than clinging to traditional definitions of what a VPN service is, it is a network management and security tool that offers businesses a modern cloud-based alternative to the traditional corporate VPN model.

Although it also works as a traditional commercial VPN network (with access to public servers in 35 countries), Perimeter 81 allows you create on-the-fly private VPN instances, each of which can be linked to a range of company LAN and cloud resources.

Fine-grained group and permissions management allows for granular access to these resources, making Perimeter 81 a flexible, highly scalable, and powerful alternative to the traditional corporate internet model. And because it doesn't have the high costs usually associated with such setups - such as maintaining self-hosted VPN servers and the tech personnel needed to run them, it makes corporate intranet functionality an affordable reality for even modestly sized SMBs.

Perimeter 81 offers HIPAA Compliance for healthcare companies and full data protection for finance companies, which is evidence of the professional-grade service this company provides. Also worthy of mention is its new DNS filtering feature that allows managers fine-grained control over content that can be accessed on company or BYO devices.

NordLayer is a superb business VPN. It can be customized for your business and is a cloud-based alternative to an intranet so you can access files outside work.
Pricing

Lite 1-year subscription: $8/mth
Core 1-year subscription: $11/mth
Premium 1-year subscription: $14/mth
NordLayer provides "flexible and easy-to-implement cybersecurity tools for a business of any size or work model." It has three tiers of service, with the option to create a custom package if none of them suit your businesses' needs.

The Lite option provides access to servers in 30+ countries and protection against malware, ransomware, and viruses. It's a good option for small businesses. Users – of which there must be a minimum of five – can choose between connection protocols, with the option to use NordVPN's speedy NordLynx protocol. Network security features include options for multi-factor authentication for login; and biometric authentication through face recognition and fingerprint scanning. An auto-connect feature ensures that NordLayer connects to a VPN server as soon as an internet connection is detected. If you encounter any problems, NordLayer provides 24/7 technical support.

A one-year subscription to Lite costs $8 per user, per month – so a minimum of $40 per month. Paying on a monthly basis costs $10 per user, per month – so a minimum of $50 per month.

The next level up in terms of security is the Core package. This has all the features of the Lite package, but with added deep packet inspection to better analyse network traffic. It's a good option for medium-sized businesses. Features include DNS filtering by category and a choice of which DNS server to use. The Device Posture Monitoring tool evaluates devices according to predefined security rules, and will notify you about non-compliant devices.

The final tier of NordLayer service is the Premium package, which has more granular network segmentation and the ability to interconnect sites and devices. This makes it more suited to larges businesses with off-site employees. It includes everything found in the Core package plus many more advanced features. Users get access to faster servers -- 1Gbps as opposed to 100mbs – and a 10-rule cloud Firewall to filter unwanted traffic.

The Premium plan enables you to connect to your internal business LAN securely via Virtual Private Gateways in up to 30 countries. Users can also share files endpoint-to-endpoint when multiple user devices are connected to NordLayer. A one-year subscription to Premium costs $14 per user, per month – so a minimum of $70 per month. Paying on a monthly basis costs $18 per user, per month – so a minimum of $90 per month.

If you're unsure about which package is most suitable, you can request a demo via the NordLayer website.

HostNoc is the cheapest business VPN service, costing just $4.99 a month. It is a server hosting company that aims to simplify the process of renting business VPNs.

HostNoc is primarily a server hosting company and if you want to keep things very simple (and low cost), then this company has you covered. For a very reasonable $4.99 per month, you can rent a private company VPN server (set up on a VPS instance on shared server space) for the exclusive use of your team members.

Servers are available in Canada, the UK, and Germany. At present, these can be accessed via PPTP or via third party OpenVPN apps such as OpenVPN GUI or Tunnelblick, or OpenVPN for Linux. A new custom app is promised in April, however.

We strongly recommend avoiding using PPTP as HostNoc's use of the PAP Authentication Protocol makes connections even less secure than PPTP usually is! The OpenVPN settings used appear to be secure, however.
4. VyprVPN for Business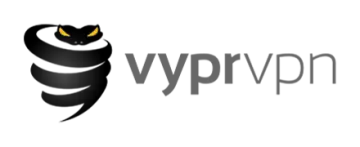 VyprVPN's regular service is bundled into a business package, complete with an administrator Control Panel making it easy to manage. It has excellent privacy and security features.

VyprVPN for Business is a straight bulk-license deal for giving team members access to the regular VyprVPN network.

Administrators have access to a web Control Panel that allows them to invite new members (and remove them). Team members can be designated Admin (who can add or remove other admins and users) status or User (can edit name and password for their user account) status, but that is about it.

If your business VPN needs are modest, though, this may be all you need. VyprVPN is, after all, a top-of-the-range premium VPN service, notable for being only one to publish a full independent audit of its zero-logs service.
Why use a corporate VPN?
This general section discusses the advantages of using a bulk-purchase personal VPN license for your SMB staff members. Perimeter 81 can be used in this way, but it also does lots of other things that are outlined in its summary above or are discussed in more detail in our full Perimeter 81 review.
Protection when using public wi-fi
When using a VPN, the connection between a device and a VPN server is securely encrypted. In the past, this has made VPNs an invaluable tool for protecting sensitive data when team members work from cafes, airport lounges, and the like.
Wide-scale deployment of HTTPS over the last few years has greatly reduced the danger of leaking sensitive data to hackers when using public wi-fi hotspots. They might be able to see which HTTPS websites your team member visit, but won't be able to see anything they do on them.
That said, some websites remain defiantly HTTP-only, so using a VPN still has some value in this regard. It is also useful, more generally, for preventing tracking for advertising purposes my commercial wi-fi hosts.
Protection against ISPs seeing sensitive data
Internet providers (ISPs) can usually see all data that passes through their servers - including potentially sensitive company data. As with public wi-fi, however, the spread of HTTPS has greatly reduced the threat posed by rogue ISPs.
It should be noted that when using a VPN the need for trust transfers to the VPN provider, which can now see your insecure internet communications in the same way your ISP could. A big difference, though, is that most VPN services make it their business to protect your privacy in a way that ISPs simply don't.
Geo-targeted marketing
VPNs allow you to research international ad campaigns as if you were inside the target country. This means you can perform SEO research using native online platforms, bypass any censorship performed in your own country, and easily check that ads are being correctly viewed by your target audience.
Geolocation spoofing
If your team members regularly travel abroad, then a VPN can allow them to access local websites and streaming services as if they were at home. This can be a great comfort and convenience for workers who spend a great deal of time away on business.