Are you having trouble connecting to League of Legends or staying connected to the game? An ultra-fast, secure, and reliable VPN (Virtual Private Network) could be the solution to your problems. The five VPNs in this guide can fix your connection problems and let you play LoL servers located all around the world. Even in Iran and Syria where the US government has blocked League of Legends, a VPN can restore access.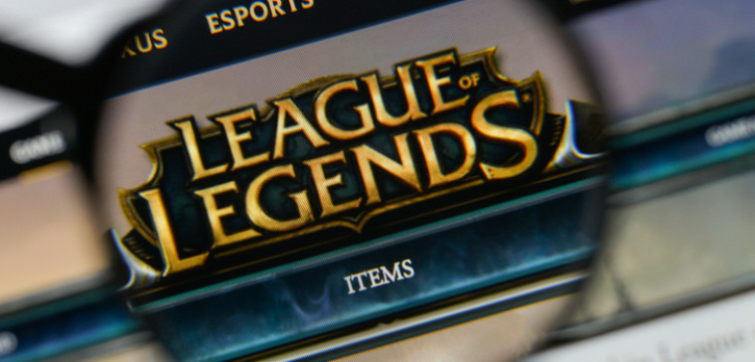 In some cases, a VPN can help you overcome a slow or unreliable connection and even attacks by hackers or rival players. We have reviewed over 150 VPN companies in the last 5 years, and our experts have put together this list of the best VPNs for League of Legends.
Using the table below you can quickly compare the best VPNs for LoL:
If you would like more information on any of the League of Legends VPNs featured on this page, check out our in-depth list below:
A world-class VPN that consumers subscribe to time and time again
Pricing

From $6.67 - $12.95

Available on

Windows
macOS
iOS
Android
Linux

Works with
All of the VPNs in this review will get around regional restrictions and mask your real IP address. ExpressVPN stands out because of the great speeds and military-grade encryption that its network offers. Their network has over 1,700 servers in 94 countries, giving you endless options for logging into the game from different locations. If you are in a location with poor local internet service, or a provider that uses bandwidth throttling against gamers, it is possible that ExpressVPN can improve things for you.

ExpressVPN is also an exceptional general-purpose VPN. Their customer support team is legendary. You can usually catch them online in order to get quick solutions to your technical problems. And the company's 30-day no hassles money back guarantee gives you plenty of time to see if ExpressVPN is the solution to your League of Legends problems.

A great VPN for beginners that is affordable, reliable, and easy to use
Pricing

From $2.75 - $12.99

Available on

Windows
macOS
iOS
Android
Linux

Works with
CyberGhost is a great cost effective solution for LoL players. This provider has more than 800 servers & global coverage. There is no bandwidth limit, encryption is similar to that on a premium VPN, and setting up the service is quick and easy. CyberGhost's user-friendly desktop app makes connecting to the VPN nice and simple.

CyberGhost offers a 30-day money back guarantee giving you all the time you need to see if this leading VPN can do help boost your League of Legends ranking.

A superb US based VPN that provides fast speeds and reliable connections
Pricing

From $2.85 - $11.95

Available on

Windows
macOS
iOS
Android
Linux

Works with
Private Internet Access is a secure zero-logs VPN provider based in the USA. It is a service that has proven its no logs claims in court on more than one occasion. The VPN has servers in 33 countries worldwide, and thanks to its servers in Europe and North America you can easily unblock and play League of Legends. Thanks to its fast connection speeds, this VPN is well suited to gaming.

It is also able to unblock Netflix US and is fast enough to both stream and download content via BitTorrent. We think this VPN is an excellent all-rounder and thanks to its 30-day money back guarantee you can compare it to any other VPN risk free. Plus you can use it on up to 10 simultaneous devices! A reliable VPN with strong OpenVPN encryption and a good choice of premium VPN features.

A great VPN for beginners that is well-liked by subscribers worldwide
Pricing

From $1.94 - $11.95

Available on

Windows
macOS
iOS
Android
Linux

Works with
Surfshark is a VPN that has servers in over 60 countries worldwide, this makes it great for unblocking all kinds of geo-restricted content. If you live somewhere that restricts League of Legends - or you simply need access to servers overseas - to play against people who speak another language - then this VPN is perfectly suited. Surfshark provides average download speeds of around 80 Mbps, which makes it perfect for gaming or other data-intensive tasks, such as streaming.

With this VPN you also get strong OpenVPN encryption, meaning that you can easily unblock content without your ISP knowing what you are doing. This VPN will allow you to unblock any other content you desire including censored, or geo restricted content from overseas - such as Netflix US. Plus, this VPN can be installed on an unlimited number of simultaneous devices. We think this VPN offers incredible value, and is well worth testing using its 30-day money back guarantee.

A fast VPN that provides data privacy and freedom of access
Pricing

From $1.89 - $10.95

Available on

Windows
macOS
iOS
Android
Linux

Works with
PrivateVPN is a stunning service from Sweden that users praise regularly for its ability to unblock gaming servers around the globe. It is fast, efficient, easy to use, and extremely reliable. It is a pleasure to use, and has all the important security features you would hope for playing LoL.

Encryption is military grade and this VPN keeps zero logs. Amazingly, this fantastic VPN is also really cheap. Why not try the 30-day money-back guarantee to see just how awesome this VPN really is!?
What is a LoL VPN?
League of Legends (LoL) is one of the most widely played computer games in the world. Riot Games, which produces LoL, estimates that there are more than 100 million active players every month. This team-based freemium game was launched in 2009 and runs on Windows and Mac computers.
While tens of millions of players can log in with no problem, others are not so lucky. In some cases, players have trouble getting a good connection to LoL servers, or may even be blocked completely. In a few rare cases, players have even had their computer systems attacked by competitors desperate to gain an edge.
A Lol VPN is a Virtual Private Network that works well with League of Legends and can help players deal with these problems.
Why Do I Need a League of Legends VPN?
Honestly, most players don't need a League of Legends VPN. But since you are reading this, you are probably experiencing one or more problems that a VPN may be able to remedy. Before we get into more detail on how a VPN might help you, we need to be clear about something.
It is important to realize that a VPN will nearly always reduce the maximum possible speed of your network (lower your ping). This is because the VPN must encrypt communications between your computer and the internet and rout it via the VPN server. However, the fast, high-performance VPNs in this article will keep that impact to a minimum.
If you can't connect at all, a slight loss of speed (compared to your regular internet connection) might be an acceptable tradeoff. All the VPNs we recommend have free trials or money-back guarantees, meaning you can test them before making a long-term commitment.
You are Blocked from Playing League of Legends
While very few countries block access to LoL directly, your location can definitely affect your gameplay. It can be difficult to log onto game servers in some geographic regions (more on this below). This causes problems if you want to play while on vacation, or if you want to compete against players in another part of the world. Also, networks in hotels, businesses, and schools often block access to the game.
A VPN can help in all these situations because a VPN has servers located throughout the world. This allows you to connect to the game as if you were in a different location, one where it is not blocked. VPNs also encrypt the messages going back and forth between your computer and the internet. Your local network won't know you are playing the game, which means it won't be able to stop you from doing it.
League of Legends VPN Iran or Syria
This week, League of Legends players in Iran and Syria have been blocked from playing the game. This is part of a wave of sanctions that the Trump administration has decided to carry out on Iran - after a US drone was shot down by the Iranian military.
Any player in Iran or Syria will now face the following message when they try to log in and play:
"Due to U.S. laws and regulations, players in your country cannot access League of Legends at this time.
"Such restrictions are subject to change by the U.S. government, so if and when that happens, we look forward to having you back on the Rift."
Luckily for any LoL players desperate to regain access to the game, a League of Legends VPN is the perfect solution. And, if you connect to a server that is relatively close to Iran in Turkey or the UAE, for example - you should be able to unblock the game and continue playing without suffering too much Ping connection speed loss.
How to bypass LoL IP blocks in Taiwan
Back in 2011, League of Legends fans in Taiwan started experiencing problems. The game began enforcing IP blocks that stop Taiwanese gamers from access the North American servers. This is extremely frustrating for players in Taiwan because very few people play LoL on the local Vietnamese servers. The result is that many players in Taiwan feel like there is no point playing. Luckily, using a VPN any player in Taiwan can get a US IP address to play LoL on NA Servers.
Play blocked LoL servers in Vietnam
Players outside of Vietnam also experience problems playing with friends on Vietnamese servers. If you want to access Vietnamese LoL servers from the UK, Australia, or anywhere else; you will need to connect to a VPN server in Vietnam.
You have Problems with Your Connection to the Game
If a slow or unreliable connection is the problem, there is some chance that a VPN can help. Sometimes an Internet Service Provider (ISP) uses a technique called bandwidth throttling to manage internet access. When the network detects that you are playing a game, it puts artificial limits on how much of your connection's total capacity is available to the game.
A VPN can help you avoid bandwidth throttling. The VPN encrypts the information flowing back and forth to your computer, making it impossible for your ISP to know you are playing a game.
Another case where a VPN might help you is where your connection is slow due to congestion along the path between your computer and the LoL server. In this case, a VPN might get you past that problem. The VPN lets you pretend to be in different locations depending on which of the VPN's servers you decide to use.
Connecting to a different server in the same region could give the signals a clearer path to your League of Legends server. Connecting to a VPN server in a different region lets you get around the congestion by connecting to a LoL server in that region instead.
If you ever find that your computer or connection to the game is under attack by cutthroat competitors, a League of Legends VPN could save you. VPNs usually have systems in place to handle things like DDoS attacks without allowing them to cripple the network. And thanks to their built-in security and privacy features, they help protect you against attacks on your personal information.
To see how intense these kinds of attacks can be, check out this story.
Best VPNs for League of Legends: Conclusion
VPNs are great for those who play League of Legends. You can use your VPN to ensure that you don't get allocated to your local regional server and instead choose the region you play in. This can help you play against people that speak your native language.
A VPN can also prevent others from hijacking you with a DDoS attack. Try any or all of the free trial and money-back guarantee periods of our five recommended LoL VPNs to work out which is the right choice for you.