HBO GO - like many streaming services - aren't fans of their viewers using VPNs to unblock their content. In this article, we take a look at the VPNs that are up to the task and deep dive into the pros and cons of each.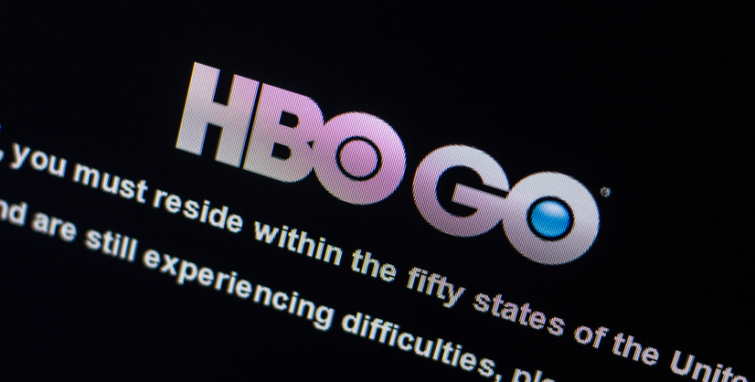 HBO GO and HBO Now, as well as many similar services, have been attempting to crack down on people watching from overseas using Virtual Private Networks (VPNs). However, the VPNs listed in this article still unblock HBO GO and HBO Now at the time of writing. We will monitor the situation and regularly update this list if anything changes, no matter where you happen to live.
What is the best HBO GO VPN?
Here's a quick list of our favorite VPNs that unblock HBO Go:
For more information about any of our favorite VPNs, keep scrolling.
Best 5 VPNs to unblock HBO GO
Let's jump straight in - here is a complete list of our top VPN picks for unblocking HBO Go...
NordVPN is a popular service among people who want added security features. It is also a very good service for people who want to stream video in HD. It has servers all over the world, and it provides a fantastic all-round service. The software is truly amazing and a joy to use. If you want VPN into Tor, double encryption options – and a VPN for HBO GO – this is a fantastic service. However, do bear in mind that this service is a little bit slower than the VPNs further up in our list.
Likes
Strong encryption
US servers for HBO GO
Fantastic privacy and security
Servers in over 50 countries
Lovely software to use
Dislikes
Not as fast as the VPNs above
ExpressVPN is a fantastic option for unblocking HBO GO. It has superior servers located all over the world, which means that you can use ExpressVPN to unblock HD content from pretty much anywhere. It has fantastic US servers that make it perfect for HD streaming.

In addition, it has absolutely fantastic software for all the popular platforms, making it easy for anybody to use. Customer care is 24/7, which means that should a server stop working with HBO GO, you will be able to talk to someone at once to find out what to do about it. ExpressVPN is helpful and always solves problems rapidly.

Finally, it also provides a 30-day money-back guarantee so that you can test it on HBO GO yourself, risk-free.
Likes
Unblocks HBO GO
Ultra fast – great for streaming!
Ultra secure – 256-bit encryption
Unlimited downloading
24/7 live chat support
Dislikes
A bit pricey – but worth it!
PrivateVPN has lightning fast servers located in the US and around the globe. It's loved by consumers, for providing an awesome service at an affordable price. What's more, this VPN is secure thanks to strong military-grade encryption. In addition, it has an airtight privacy policy that will keep your data secure.

When it comes to watching HBO Go, PrivateVPN has everything you need. The software is easy to use and is fully prepped with all the best premium VPN features. Finally, it also provides a free trial and a money back guarantee to test the service!
Likes
Lightning fast
Strong encryption
Servers in 56 countries
Great customer care
Easy to use
CyberGhost is the perfect option for unblocking HBO Go. This VPN is secure and has an excellent privacy policy. In addition, it is easy to use and has plenty of servers located around the globe: including in the US for watching HBO. The VPN is fully featured and has a kill switch and DNS leak protection. It also provides great customer care to help when you most need it.

With tier one servers located around the globe, CyberGhost will let you watch HD video content without buffering. Finally, it also has a 30-day money back guarantee to test the service.
Likes
Servers in over 50 countries
Fast for streaming
Super secure
Strong privacy policy
Good Customer Care
Dislikes
Some connection statistics kept
IPVanish is a US-based service that keeps zero logs. As far as watching HBO GO is concerned, this VPN has very fast servers in the US and more than 60 countries. As such, it is perfect for streaming anything in HD.

Sadly this service doesn't have 24/7 live chat support. In addition, emails are answered only during US daylight hours. Obviously, this will means less availability for communication about unblocking events.

Overall, however, this is a superb VPN that has fantastic software for all platforms. Also, it provides a seven-day money-back guarantee, so you can test it for yourself.
Likes
Fast connections for HBO GO
Zero logs
Servers in over 60 countries
Good customer care
Strong encryption
Dislikes
Based in the US
No 24/7 live chat
How to unblock HBO Go - Step by step guide
Choose your VPN and Download the Software

Once you have chosen a VPN from the list above, simply click on the link to their website so that you can subscribe and access the VPN client software. Paying monthly will work out a bit more expensive. So if you can afford it, get a yearly membership so that you can make the most of the available discount!

After you have subscribed to the VPN provider, you will get access to the client download. The VPNs on our list are all available for all popular platforms, so simply choose the one you need. All the VPN clients will download quickly and install easily!

Make sure OpenVPN is your selected encryption protocol

Here at ProPrivacy, we recommend using OpenVPN encryption. Watching geo-restricted HBO Go services (or other geo-restricted content like Netflix) is technically in breach of copyright laws. For that reason, being secure when you tunnel your IP address to within the US is essential. OpenVPN gives you the privacy you need! For that reason, be sure to select it in the software's menu.

Connect to your chosen VPN server

Now that you have successfully installed the VPN software and selected OpenVPN, all you need to do is connect to one of your VPN's US servers. The server with the lowest 'ping' will give you the best speeds for streaming HBO Go in HD. The fastest server is generally found higher up in the list, select that one and you will be able to stream the video content with no frustrating lagging.

Get a HBO Go subscription!

Now that you have a US IP address for HBO sorted, it's time to go on the HBO GO website to join up. The HBO website will think you are a bonafide US resident and let you join up like any other local.
Does Every VPN Unblock HBO GO?
No. Sadly, HBO GO blocks many VPN services. HBO doesn't really want people to use a VPN to access its geo-restricted content. For that reason, it actively blocks IP addresses that have been linked to a VPN.
The good news is that all the VPNs in this guide unblock HBO GO - from anywhere in the world. Whether you love gritty dramas like The Wire or comedies like Silicon Valley, then a VPN can help you stream these shows and more through HBO GO wherever you are in the world.
In addition, they all have top-notch customer care services, which are available to help their customers should anything happen. If you lose the ability to stream HBO GO on a particular VPN server, don't panic! Instead, contact your VPN to find out what you should do.
Why do I need a VPN?
A Virtual Private Network is a type of software that allows people to pretend to be in another country. In addition, a VPN securely encrypts all outgoing and incoming traffic from the subscriber's device, to keep their data private. That means a VPN subscriber can pretend to be in a foreign country and watch geo-restricted content without their Internet Service Provider (ISP), government, or anybody else knowing.
VPN - Not Just about HBO GO
The VPNs in this article have servers all over the globe. That means that subscribers can unblock websites in any of those countries.ExpressVPN has servers in 94 countries - that means you can unblock sport, TV, websites, and other services in any of those countries. The same goes for the other VPNs: if they have a server somewhere, you can pretend to be there.