This article on the five best Virtual Private Networks (VPNs) for BlackBerry is specifically concerned with BlackBerry 10 OS. This was discontinued after BlackBerry released its last 10 phone, the BlackBerry Leap, in March 2015.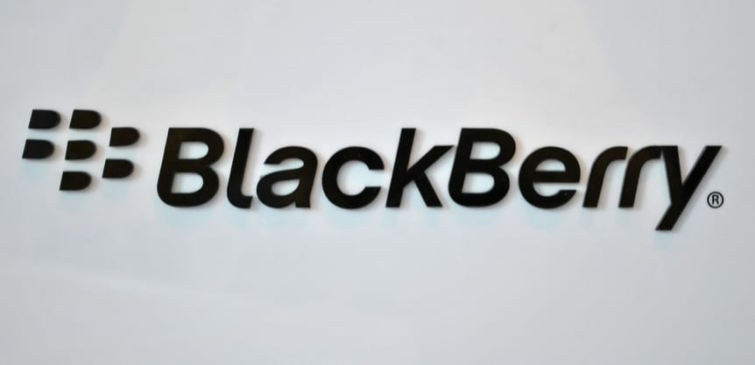 BlackBerry 10 replaced BlackBerry OS in 2013. This older BlackBerry OS included a built-in Point-to-Point Tunneling Protocol (PPTP) VPN client, but this was dropped in BlackBerry 10. If you're still using an old, pre-BlackBerry 10 phone, you use any VPN service that supports the PPTP protocol - which is most of them! Please be aware, however, that PPTP is no longer considered secure.
Unfortunately, BlackBerry 10 devices don't support the VPN protocols used by most commercial VPN services. The good news, however, is that over the last year or so, more VPN providers have started to support the Internet Key Exchange version 2 (IKEv2) protocol.
Top 5 Blackberry VPN services
NordVPN is the best VPN for BlackBerry. This provider has gone out of its way to accommodate BlackBerry users. Not only does NordVPN support IKEv2, it even has a guide on the website that walks you through the setup process step by step. I also love that six devices can use the VPN tunnel at the same time.

NordVPN doesn't keep log files or track online activities. In addition to being based in Panama, this provider further protects anonymity with a double-hop feature that adds an extra layer of protection to your internet connection. Plus, it has a relatively decent number of global connection options.

NordVPN operates servers in 50+ countries, which is more than many small and medium sized providers, which only operate servers in 20-30 countries. With so many advantages, you would think this provider would be expensive. However, you can get it for as little as $5.75 per month with the annual plan. The only real downside to this service is that it isn't known for having the fastest VPN servers.
Likes
Six simultaneous devices
Affordable pricing
IKEv2 support for BlackBerry
Servers in 50+ countries
No logs
Dislikes
Doesn't have the fastest servers
PrivateVPN is a zero-logs Swedish provider with 80+ servers in 52 countries around the world. It features both a firewall-based system kill switch and per-app kill switch, which pretty neat. Full IPv4 and IPv6 DNS leak protection is also built-in to its client.

We have been particularly impressed by PrivateVPN's high level of customer service, which even features remote installation for technophobes! Up to a generous 6 simultaneous devices are permitted, and port forwarding plus HTTPS and SOCKS5 proxies are a nice bonus.

With a 30-day no-quibble money back guarantee, why not give PrivateVPN a try?

Additional features: servers in 52 countries, works with US Netflix and iPlayer, kill switch and auto-connect, website available in English, German, Dutch, and Swedish.
Likes
Great Customer service
30-day money-back guarantee
Full DNS leak protection
6 simultaneous connections
Blackberry support via IKEv2
ExpressVPN is the second best VPN for BlackBerry. ExpressVPN has an excellent reputation and a track record of operating fast and reliable servers. It has a network of servers that operates in more countries than most other providers.

Right now there are servers in 94 countries, and ExpressVPN adds new servers in new locations as dictated by demand. Compared with NordVPN, ExpressVPN only allows half as many concurrent connections. Still, three simultaneous connections is more than adequate for the average user, and the service even comes with a money-back guarantee.

I also really like the fact that ExpressVPN is based in the British Virgin Islands, far outside the reach of US wiretapping scandals and the NSA. However, there are a couple things I'm not too crazy about. First of all, I don't like that there isn't a free trial or a free version. Lastly, this service is more expensive than the majority of other VPNs. You can get it for $8.32 per month with the annual subscription.
Likes
Servers in 94+ countries
30-day money-back guarantee
Three simultaneous connections
Based in British Virgin Islands
Fast servers
Dislikes
No free trial
Costs more than the average provider
Hide.me offers fantastic BlackBerry guides on its website. In addition to standard configuration guides on static webpages, Hide.me went so far as to make a setup video too. I also really like how users can take advantage of a free version without having to enter payment card information.

The free version only allows 2 GB of data transfer, but it's the perfect way to test out the service. The paid version allows up to five simultaneous connections per account and costs $9.99 per month for the premium version. The premium version has some great features, such as unlimited bandwidth and data transfer, tons of connection protocols (PPTP, L2TP, SSTP, IPsec, OpenVPN, and SoftEther) and port forwarding.

The one thing I really wish were improved is the Plus plan, which is rather limited. It only allows one connection at a time and is capped at 75 GB of data transfer per month. At any rate, both paid plans provide access to servers in 30 locations to help secure your BlackBerry device.
Likes
Five simultaneous connections
Based in Malaysia
Supports BitTorrent and P2P downloads
No usage logs
PureVPN rounds out the last of the five best VPNs for BlackBerry. It hosts BlackBerry setup guides for version 10, 10.1 and 10.2.1, complete with highlighted images that make setup a breeze. Even though there isn't a free trial of PureVPN, you'll be pleased to know that there is a seven-day money-back guarantee, and the service is dirt cheap.

Right now you can get it for as little as $2.95 per month, which is less than the cost of a meal at a fast food restaurant. PureVPN has recently gone no logs, and so is great for privacy. Last but not least, note that PureVPN currently operates servers in over 100 countries, which is far more than the average provider.
Likes
No logs
Strong Blackberry support
Large variety of payment options, including Bitcoin
Five simultaneous connections
Cheap
Why do I need a VPN for Blackberry?
By using a VPN on your Blackberry you are protected from LAN-based attacks over WiFi that try to capture and read your data transmissions. A VPN tunnel encrypts data before it leaves your BlackBerry, therefore securing your blackberry from hackers.
Blackberry VPN services and IKEV2
We've recommended using IKEv2 over other protocols for security purposes. However, many of you may be wondering what exactly IKEv2 is. Essentially, it's just another security protocol.
If you connect your BlackBerry device to WiFi at your home, and can't seem to get IKEv2 working, you may want to check your firewall. Make sure that port 500 isn't blocked since that's the port that IKEv2 uses.
IKEv2 is more secure than PPTP, Secure Socket Tunneling Protocol (SSTP), and Layer 2 Tunneling Protocol (L2TP). It's a more robust protocol, and doesn't suffer from the same security flaws as the other alternative protocols. It's faster, too. L2TP and SSTP impose a significant amount of overhead on your internet connection. However, IKEv2 tunnels are extremely fast relative to other security protocols.
If you would like to know more about how a VPN protects your Blackberry device, we recommend checking out our VPN encryption guide.
Quick view
My advice is to use IKEv2 on your BlackBerry device whenever possible. It's far superior to - and more secure than - other, weaker protocols. Depending on the device and the provider you choose, it may not be an option. However, please at the very least remember to stay away from PPTP if you can. Though PPTP does provide some weak protection (which is better than no protection) it can be cracked.
If your BlackBerry device runs Android, then the sky's the limit with regards to the protocol options at your disposal. Android devices can run OpenVPN, which is more secure than PPTP and L2TP.