Being in close proximity to mainland China, it's understandable that citizens of Hong Kong might have privacy concerns, which a VPN can help with. In this guide, we take a look at the best VPNs for Hong Kong and what makes them so good.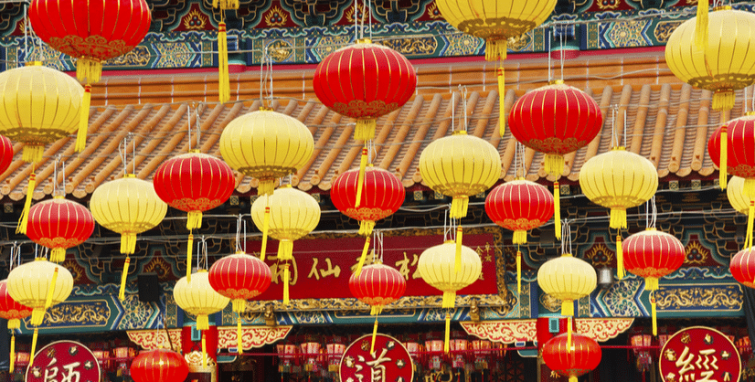 A Hong Kong VPN service lets internet users hide their real IP address to pretend to be overseas. This makes a VPN a fantastic tool for accessing online services from all over the world. In Hong Kong, for example, Netflix subscribers get to see just 8.3% of the full US catalog. With a VPN for Netflix the whole catalog becomes available, as does BBC iPlayer, Hulu, Spotify, and all other geo-restricted services.
With the table below, you can compare our recommended VPNs for Hong Kong.
If you would like more in-depth information on any of the providers, check out our in-depth list:
ExpressVPN is another fantastic service. In fact, it has slightly stronger encryption implementation than NordVPN. The VPN keeps no usage logs, though it does keep a few anonymized connection statistics. However, those minimal connection logs are aggregated and can never be pinned to any one subscriber/IP address.

The service is super fast, which makes it perfect for streaming in HD. It has servers in 94 countries, making it ideal for unblocking content from all over the world. The software is very easy to use and is fully featured, with a kill switch, DNS leak protection, and stealth mode (for use in China). It's also available for all popular platforms and can be used on three devices at once.

This VPN is a bit more pricey that NordVPN, but for people who want those extra server locations it's well worth it. Finally, it has a 30-day money-back guarantee.
Likes
Very fast for streaming in HD
Servers in 94 countries around the world
No usage logs
Peer-to-peer (P2P) permitted
Awesome 24/7 live chat support
Dislikes
Some anonymized (aggregated) connection statistics
NordVPN is a fantastic choice for people living in Hong Kong. Not only does it have well-implemented, military-grade encryption, but it has all the necessary high-end VPN features needed to keep your data secure. A zero logs policy means that the VPN never keeps any details about what you use it for. A kill switch, DNS leak protection, VPN into Tor, and double-hop encryption mean that the highest levels of privacy are available.

In addition, this VPN has obfuscation technology - perfect for anybody visiting mainland China and needing to bypass the Great Firewall. Speeds are lightning fast, which makes this VPN ideal for streaming in HD. What's more, servers are located in over 50 countries: perfect for all your unblocking needs. Finally, this easy-to-use VPN has a 30-day money-back guarantee to allow you to test the service thoroughly without risk.
Likes
Super fast for streaming
Incredibly good value for money
Servers in over 60 countries
Very secure encryption
Obfuscated servers for use on mainland China
CyberGhost is another provider that is perfect for people based in Hong Kong. It is especially good for people who want a VPN for streaming and unblocking. It has servers in 56 countries, and all those servers provide excellent speeds. The software is very easy to use, can be used on five devices simultaneously, and is available for all popular platforms.

Encryption is strong, and this VPN keeps no usage logs. Sadly, this service doesn't have stealth mode, so if you intend to visit mainland China, please select a VPN from above. All in all, this is a superb VPN that will keep your data private at home and on public WiFi. Why not test the service using the 30-day money-back guarantee?
Likes
Servers in 56 countries
Nice and fast for streaming
Good customer care
Easy to use on all platforms
No usage logs
Dislikes
Minimal connection logs (but not a risk to privacy)
PrivateVPN is an amazing service from Sweden that users praise regularly. It is a superb choice for use in Hong Kong. It is fast, efficient, easy to use, and extremely reliable. It also provides lightning fast speeds for streaming in HD. PrivateVPN truly is a pleasure to use and has all the important security features you might need. It also has servers in over 50 countries.

Encryption is military grade OpenVPN and this VPN keeps zero logs. Amazingly, this fantastic VPN is also super cheap. Why not try the 30-day money-back guarantee to see why this VPN is proving so popular?
Likes
Loved by consumers
Super fast for streaming
Zero logs
Fully featured for security and privacy
Fantastic customer care
IPVanish is based in the US, which may put some people off. However, the VPN has a strict zero logs policy to make up for that fact. When it comes to streaming, this VPN is definitely a strong contender because it provides truly outstanding speeds. It also has servers in over 50 countries, which makes it great for unblocking services from all around the globe.

This VPN is easy to use, and has all the most important privacy and security features. However, it doesn't provide a robust stealth mode like the VPNs above (it does provide a SOCKS5 proxy for getting around China's firewall though). It can be used on five devices simultaneously and has a seven-day money-back guarantee. Private, secure, and very fast.
Likes
Servers in over 50 countries
Very fast for streaming
Easy to use
Secure OpenVPN encryption
P2P permitted
Dislikes
Customer care could be better
Keeps minimal connection logs
What is a Hong Kong VPN?
A Virtual Private Network is an online service that allows people to protect all the data coming and going from their devices. VPN encryption stops ISPs, the government, hackers - and anybody else trying to snoop on their web traffic - from being able to track them.
Next, when a VPN user connects to a VPN server, their true location is concealed and they appear to be somewhere else. This allows VPN users to pretend to be anywhere in the world. The combination of privacy and the ability to go digital globetrotting is a match made in heaven because VPN users can access any online content they wish without fear of being found out.
A VPN for Hong Kong is simply a service that is well suited to users living in that part of the world. Not every VPN was created equally, in fact, the vast majority of services are rubbish. In this article, we will carefully explain what you need from a Hong Kong VPN. All of the VPNs in this article meet our important requirements: meaning you get a service that is worth the money!
Why Download a VPN in Hong Kong?
Although it isn't believed that the Chinese are using NSA-style surveillance in Hong Kong, there is no doubt that China is snooping on people. Over the years, many cases have emerged that prove that the Chinese government employs an army of cyber-cops and paid social media snitches.
In fact, despite retaining its independence for another 30 years yet, it is hard to believe that the Chinese government isn't performing surveillance on the citizens of Hong Kong. For this reason, any citizens who care about privacy are strongly advised to use a VPN for privacy. A VPN doesn't cost much per year, but having one guarantees your data's privacy.
In addition, a VPN is the best way to access online content from all over the globe. Hong Kong has fantastic internet speeds, and with a VPN anybody in the country can unblock restricted content from all over the globe. In addition, because of the digital privacy that a VPN provides, citizens in Hong Kong can access sites like The Pirate Bay - without anybody knowing.
Choosing the best VPN for Hong Kong?
Deciding which VPN to get can be a real headache. There are hundreds to choose from and the vast majority are a total rip off. Many provide slow speeds, inferior servers, and badly implemented or outdated encryption. Some even lie about the level of service that they provide.
Are you new to VPNs? If so, take a look at our beginner's guide to find out everything you need to know!
Here at ProPrivacy.com, we're in the fortunate position to be able to guide you in your choice. We constantly review and communicate with VPNs, which means that we understand their features and know which services are worth spending money on. So, let's take a detailed look at how we selected these 5 Hong Kong VPNs...
Connection Speeds
The majority of people in Hong Kong are interested in a VPN for unblocking content from overseas. The US, for example, has a vast repository of geo-restricted online services. With a VPN, it's possible to access restricted content from all over the world. For people who want to get the most out of their VPN service, connection speeds are a vital consideration.
The VPNs that we've selected for use in Hong Kong all have tier one server networks. They provide lightning fast speeds that will permit you to do data-intensive tasks such as streaming in HD.
Server Locations
A good VPN will allow you to pretend to be in many different locations. Content is geo-restricted all over the world - usually for copyright reasons. The VPNs in this guide were specially selected because they have fast servers located in numerous countries. This allows you to pretend to be anywhere you like.
If there are specific locations that you're interested in unblocking, click the link under each VPN's summary to check which nations they have servers in. If you want the most choice, we recommend ExpressVPN - because it has super fast servers in 94 countries.
A VPN for Privacy in Hong Kong
The VPNs in this guide all provide military-grade OpenVPN encryption (the leading form of VPN encryption). This means that no matter who tries to snoop on you, they won't be able to access your data or web browsing history.
In addition, these services have highly trustworthy privacy policies that promise not to keep the types of logs that could later be used to find out what you did online. These five VPNs are well known and have a proven track record of providing privacy. For more information see our no logs VPN guide.
Copyright Protection and Piracy in Hong Kong
Hong Kong is not particularly strict on copyright control. However, it does have standard laws that comply with international directives on copyright control. As such, anybody wishing to download or stream pirated movies, TV shows, or music, is generally recommended to use a VPN with strong encryption for privacy.
If you are wondering if it is possible to get a free service in Hong Kong the answer is yes. However, you must be careful about what service you choose because these services can be quite bad for privacy. As a general rule, a paid VPN is in a completely different league to free VPNs. However, if you want the best VPN free of charge, take a look at our free VPN guide.
A Hong Kong VPN for Public WiFi Safety
One advantage of having massively high internet penetration rates is that most places in Hong Kong provide public WiFi hotspots. However, one of the dangers of using public WiFi on a regular basis is that you may fall victim to hackers.
While connecting to public WiFi, cybercriminals may try to steal your passwords, login credentials, and credit card details. VPN encryption protects you from those hackers. How? By stopping them from being able to "sniff" your traffic as it leaves your device. The result is that the VPN protects you from crimes like credit card fraud and data theft.
Accessing Chinese TV Using a VPN
Chinese expats who live in Hong Kong and want to access TV from the mainland (or, indeed, anyone wanting to learn Cantonese) can access online Cantonese TV streams on the TVB network.
Available channels are: TVB iNews, J5, myTV SUPER, TVB Pearl, TV Weekly, TVB International, myTV Live, TVB Sports, TVB Mainland News, TVB Korean Drama, TVB Jade, J2, TVB Chinese Drama, and TVBS News.
What Else Can I do With a Hong Kong VPN?
The main reason for using a VPN in Hong Kong is to access regionally blocked web services and streams.
A VPN means you can pretend to be anywhere, which means that any streaming services become available to you! Just be sure to check which VPN has the server locations that you want by clicking through using the relevant link.
VPN Use in China
Mainland China is now subjecting citizens to a complete VPN ban. VPNs are blocked on the Google Play store and on iTunes. As such, if you intend to travel into China from Hong Kong, you should subscribe and download your VPN before you enter China. Doing so will mean that you are already prepared with the software on your device.
Using Cryptocurrencies in China with a VPN
For people who regularly travel to China and want to get around the Chinese blockade of international cryptocurrency exchanges, a VPN is also the perfect solutions. However, again, it is better to purchase your subscription in Hong Kong before you go to China: where accessing commercial VPNs is extremely tough. Cryptocurrency exchange blocks do not apply in Hong Kong, so you will only need a VPN for mainland China. It's important to note that if you're using a free VPN China consistently crack down on them and so we recommend you opt for a recommended VPN in China.
Hong Kong VPN for Residents and Expats
The VPNs in this guide have all been selected for use in Hong Kong because they also have a Hong Kong VPN server. This means that if you have to travel outside of the country - to China, or even further afield on vacation - you will be able to use your service to get a Hong Kong VPN IP address. This means that no matter where you are you can pretend to be in Hong Kong to use geo-restricted services that are only available in Hong Kong.
Hong Kong VPN for Gambling
Bookies are illegal in Hong Kong which is why it is impossible to access bookie websites from other parts of the world. Anybody wanting to access US bookies, UK bookies, Australian bookmakers- or bookies from any other country - will need to use a VPN to unblock the website. Please bear in mind that the Hong Kong Jockey Club holds a government-granted monopoly on horse races, football matches, and lotteries - and you can get in trouble for accessing bookie websites while in Hing Kong. For this reason, you should always stick to a secure VPN (like the ones we have recommended) and remember to use advanced security features such as a killswitch and stealth mode/cloaking.
Conclusion
In this article, we have explained absolutely everything you need to know about using a VPN in Hong Kong. We know that selecting a VPN can be a total nightmare, and we are extremely accustomed to hearing horror stories about people wasting their hard earned cash.
The VPNs in this article have been selected because they have all the advanced features you need to enjoy your VPN experience. These VPNs are secure and they have watertight privacy policies. In addition, they have large networks of lightning fast servers located all over the globe. Rest assured that these are the fastest VPNs in Hong Kong! Which means you can use your VPN to do anything you want - including gaming - or watching HD video content.
We are sure there is a perfect VPN for everybody in this guide, so please be sure to read the summaries carefully to ensure you get the most suitable service for your needs. Remember, we are here to help! So if you have any questions please don't hesitate to leave us a message below.