We recommend using these iOS security apps
Lookout Personal
iOS devices are developed in such a way that ensures all installed apps are sandboxed. This makes it impossible for those apps to interact with each other, and as a result iPhones and iPads are much more robustly secured against exploitation. Apple is also extremely careful about the curation process for its App Store, and the firm provides assurances that installing official apps will never result in infection.
Most security experts agree that unless you have a jailbroken iPhone with apps installed from outside of the App Store, it is highly unlikely that you will fall victim to malware or viruses. As such, it is generally unnecessary to install a dedicated antivirus program on an iOS device.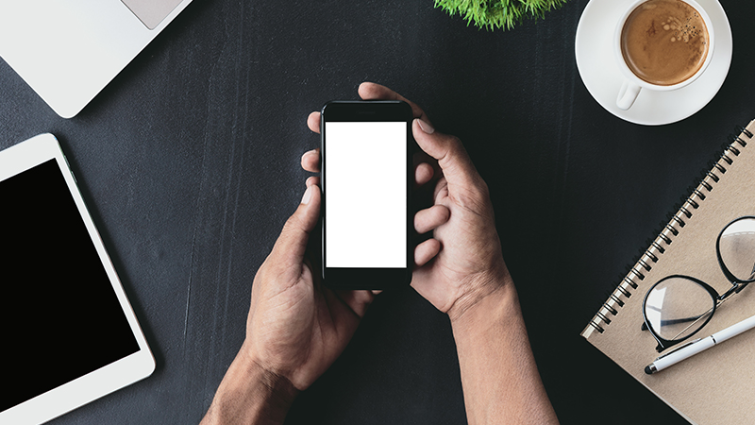 On the other hand, cybercriminals are constantly seeking to develop more sophisticated exploits that target hardware components rather than software vulnerabilities. This means that there is a chance that iOS devices could be victimized at some point. Unfortunately, an antivirus program would not be able to protect you against this kind of sophisticated exploit.
So, does this mean you don't need to worry about getting security software for your iPhone? While you don't really need an antivirus, you may still want to use some security software on your iOS device. This will protect you against other kinds of attacks such as phishing, malicious websites, and ISP data tracking.
What are the best iOS security applications?
Many antivirus companies provide security software for iOS, and while these aren't antivirus programs, they provide benefits. Below, we have included the best iOS security apps with a list of their best features.
Avira Security for iOS helps protect you from phishing attacks, identity theft, and much more

This is a useful security tool for iOS that can be used for free. It includes safe browsing and phishing protection, as well as an email address scanning protection that tells you if you have been pwned.


Phishing protection.


Blocks access to malicious website.


Identity theft protection and email address scanning to ensure you haven't been hacked.


Contacts backup to restore if your device is stolen.


iOS updater to check that your OS is up to date.


Network scanner checks WiFi network is secure.


Norton Mobile Security is a premium suite that helps lock iOS down

Norton Mobile Security is a program available for iPhone, iPad, and iPod Touch above iOS 10.0 that helps to protect you as you browse the internet. It achieves this by scanning local networks for insecurities and guarding you against phishing, malicious websites, and online scams. The application currently costs $14.99 per year, or $34.99 as a part of the more comprehensive Norton 360 Deluxe.


Scans WiFi networks and alerts you if they are insecure or vulnerable to hackers.


Provides warnings if you visit malicious or fraudulent websites that could lead to phishing or scams.


Provides device level security that scans to ensure your Operating System is up to date.


F-Secure Safe is great for those that want to secure both their iPhone and iPad with one subscription
Free option

Yes

Pricing
F-Secure Safe is an excellent security suite that can help protect iOS users from malicious websites and phishing, as well as other kinds of protection. F-Secure Safe includes parental control tools for ensuring kids are safe online. A single subscription can be used to protect multiple devices starting from $34.99.


Browsing protection lets you surf the web with protection against harmful and malicious web sites and phishing.


Parental rules let you shore up your device to stop kids accessing content that is unfit or inappropriate.


Finder service lets you locate your iOS device if it is lost or stolen.


Trend Micro's security application is available for iOS and it will protect you against several online threats, including malicious websites and phishing attempts. The application blocks malicious adverts, trackers, websites, and ensures that you do not minimize excess data usage. The application also provides WiFi network monitoring to ensure that you do not connect to an unsafe public WiFi hotspot.


Safe browsing to automatically block malicious websites and phishing attempts.


Built-in ad blocking.


Password manager to ensure that you properly protect all your accounts.


Parental controls to ensure kids do not access unsuitable content.


5. Lookout Personal

Lookout Personal detects if your device has been tampered with

Lookout for iOS is one of the few security programs for iOS that actively monitors your device for possible signs that it has been jailbroken. It is generally accepted that iOS devices are only vulnerable to malware, ransomware, and other dangerous exploits if they have been jailbroken.

However, a few instances have been reported of iOS devices being jailbroken remotely without the consent or knowledge of the iPhone owner. This kind of attack is rare, but it can happen if the hacker targets you successfully. Lookout monitors your device for signs that it has been jailbroken, alerting you to the possibility that a hacker has gained route access to your device.


Safe browsing protects you against malicious websites and phishing attempts.


Safe WiFi feature monitors local WiFi connection to ensure you do not connect to an insecure network.


System advisor feature monitors for out-of-date OS or signs of jailbreaking.


Identity theft protection monitors the internet for signs that your data has been compromised.


Theft protection to locate your iPhone if it is lost or stolen.


Can I get antivirus for iPhone?
No. Although well-known antivirus companies such as Avira and Norton make security programs for iOS devices, those programs are not 'antiviruses' in the classic sense of the word.
A traditional antivirus scans a computer or mobile device in search of malicious software. It also scans incoming downloads for code that is known to be malicious. On iOS, this kind of scanning is not possible. This is because the sandboxed nature of iOS ensures that no app can scan the entire device - or scan other apps - which is necessary to perform antivirus scans.
As this kind of scanning is not possible on an iPhone or iPad, it is not technically correct to refer to the security software that is available for iOS as 'antivirus' or 'malware protection.' Despite this, there are security programs for iOS and in this article, we will walk you through the best security and privacy tools for iPhones and iPads.
What else can I do to protect my iPhone or iPad?
If you want to improve the security of your iPhone or iPad even further, there are several things you can do to ensure your device is protected against data snoops, theft, and online attacks.
Install a Virtual Private Network (VPN)
Using a VPN can help you cover your tracks by encrypting your data requests.
Despite being designed securely, iOS devices are still vulnerable to data surveillance. When you connect to the internet on an iPhone or iPad, your data must pass over both the local network and via an Internet Service Provider's server.
This means that network administrators on public WiFi hotspots such as hotels and coffee shops can snoop on your web browsing habits. It also means that every time you connect to the internet (at home, on public WiFi, and when using mobile data), the ISP can track every single website you visit.
This kind of invasive snooping allows those service providers to create a detailed database of your online habits. The only way to stop this from happening is to encrypt your data using a VPN. A VPN ensures that nobody can track your website visits or your IP address. This adds security and privacy when surfing the web. Read about the best iOS VPNs to learn more.
Use a Password Manager
Installing a password manager is the best way to ensure that all your accounts are protected with robust passwords.
Password repetition opens you up to the potential of having multiple accounts hacked. If one account is breached, both your password and email address could be sold on the dark web, giving hackers the opportunity to hack more of your accounts. To avoid this, you must create a password complicated enough not to be brute forced, and random enough that it cannot be guessed or discovered using social engineering.
In most cases, this will be a password that is too long and tricky to remember. Fortunately, you only need to remember one strong master password with a password manager, while the program creates and stores this kind of unique password for each and every one of your accounts. The best password managers even auto-fill those passwords, removing the need to fill in lots of passwords manually.
Here at ProPrivacy, we usually recommend using an open source password manager as this is much better for privacy, but there are plenty of good providers to choose from either way. You can use our Password Manager Hub to compare all the most popular services and find the right service that best suits your needs.
Install an adblocker (or two)
Adblockers ensure that you aren't constantly being served annoying adverts on the websites you visit.
These days, websites are filled with trackers and scripts that not only serve you with annoying ads, but hoover up your data for marketing. Those website scripts and ads slow down your online experience, and they cause you to use more of your mobile data than you ought to. This can massively increase your smartphone bill without you realizing it, or ensure that you use up your data allowance much faster than you would have.
With an adblocker for iOS, you can take the power back. Not only does blocking the ads relieve the stress on your device and speed up page loading times, it also improves data usage and protects you from clicking on malicious adverts that hide malware.
You can even double-up on adblockers by installing more than one. Each adblocker uses a different blacklist, and while there is some crossover, using multiple covers all bases. Of course, too many browser add-ons and programs active can also slow your system, so make sure to only use one or two of the best adblockers.