Struggling to access Twitter at home or abroad? With a VPN for Twitter, you can access the app from anywhere.
Twitter has become so much more than its 280 character limit. Now, millions of people – from celebrities to your neighbors – log in each day to keep up to date with current events, share content, and make the occasional announcement of what they had for lunch. Recently, Twitter has also become a staging platform for protest organizers, and an integral source of news at a time when major news outlets can't – or won't – cover all the angles.
Whether you're using the site to keep in touch with friends or take in the world at a glance, you may find that your school, work, or government is blocking Twitter. And if you are using the platform in a political way, you could put yourself in the crosshairs of restrictive governments depending on where you live.
Using a virtual private network (VPN) for Twitter can fix that. A VPN will also keep your online activity hidden from your ISP and provides you with a new IP address. This means you can access Twitter even if it's been banned in your country, and with a VPN's encryption protocols and security features, you won't have to worry about your personal information being visible.
What are the best VPNs for Twitter?
You'll find a sneak peek at our top picks for a Twitter VPN in the list below – but be sure to keep scrolling if you'd like to learn more about any of the providers we've listed.
5 Best Twitter VPNs – In-depth Analysis
Diving deeper, each service in our list is an established name in the industry with strong encryption, an extensive network of international servers, and speeds that won't disappoint. If you're after a more in-depth look at these recommended VPNs, our in-depth VPN reviews get into the nitty-gritty – just click through to read more.
Why use a VPN for Twitter
Twitter is considered a time-wasting website by plenty of schools and workplaces. It's often blocked so you can continue your studies and your work uninterrupted without wondering "why on earth is that trending?".
Some governments can also restrict access to Twitter for an entire country. Typically, this happens when political tensions have reached a boiling point or during times of protest, and users can wake up to find that they're unable to Tweet or log in to the platform at all.
This is a huge issue, as it's precisely during times of unrest that people want to hear and be heard. News sites and coverage can become unreliable, and without Twitter, it can be difficult to keep pace with any rapidly evolving situation. The platform has recently been blocked in Nigeria after the Nigerian president had one of his tweets taken down as it violated Twitter's abuse policy. Check out our how-to unblock Twitter in Nigeria page for more details on how to access the site in the country.
A VPN can protect your right to free speech and help you make sense of the current news cycle. Without one, you're at the mercy of your government to restore access to the site – and there's no guarantee this will even happen, or if it does, that you'll have the same level of freedom as you once enjoyed.
So, regardless of whether you use Twitter as a way to keep in touch with friends or as an integral part of your sociopolitical infrastructure, using a VPN ensures that you can access the app at any point.
Besides unblocking Twitter and other geo-restricted sites (by masking your location and issuing you a new IP address), VPNs are primarily used to strengthen your online security.
To do this, a VPN secures your connection with encryption. If you use a device to connect to the internet without a VPN, the data packets that pass between that device and the sites you visit are unsecured – meaning anybody could snoop on them, potentially.
A VPN will encrypt these packets to ensure that third-parties (like your ISP or workplace network) cannot read them. Your VPN will create an encrypted tunnel between your device, the VPN server, and the internet – and the data packets will travel securely through it without interference.
So, by using a VPN in addition to two-factor authentication when logging in to Twitter, you can ensure a safe and secure connection every time. Even if you're not logging in to Twitter every day, having a VPN installed on your device ensures that you stay safe at home or when connecting to risky public WiFi hotspots.
What features do you need to unblock Twitter
There are numerous VPNs that claim to access Twitter. But when you're choosing a provider, there are certain attributes that you'll want to keep an eye out for – we've listed some of the most important ones below:
Powerful encryption – this keeps your login, location, and any other information you input secure.
Speed – nobody enjoys seeing the dreaded "Tweets aren't loading right now" error or an endlessly buffering video.
A selection of servers in Europe and North America – if you live somewhere where Twitter is blocked, connecting to a European or North American server will be your best bet for unrestricted access.
Android and iOS compatibility – apps for your mobile devices mean you can take your Twitter account, and your VPN encryption, with you wherever you go.
Number of simultaneous connections – connect your laptop, PC, phone, hell, even connect your Smart TV if you like!
Money-back guarantee or trial period – you'll want to make sure you're committing to the right provider before you take the plunge with a subscription, and a money-back guarantee allows you to test out the criteria on this list without ending up stuck in an unwanted contract.
How to Unblock Twitter with a VPN
If Twitter is blocked where you are, don't despair – there's a simple way to get back to your feed. A VPN will do most of the legwork for you. Just follow these simple steps:
Pick a VPN provider (we've listed 5 we'd recommend above).
Download the most suitable VPN app for your device and follow the installation wizard and prompts.
Connect to a VPN server in a location where Twitter isn't banned – we'd recommend North America or the UK, but remember your trending topics will vary depending on where you connect to.
Navigate to Twitter and log in as normal – voila!
If you're still having difficulty signing in, you may need to clear your cache and cookies before retrying.
Where is Twitter Blocked?
China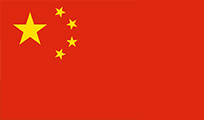 China's Twitter ban came because of the Xinjiang riots in 2009, when the site was used to circulate information. Twitter is still blocked in 2023, though plenty of citizens (and even giant corporations and media companies – like Huawei) still access it with VPNs.
North Korea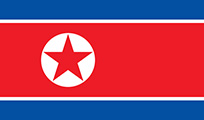 The country began using its own walled-off intranet (the Kwangmyong) in 2000, and Twitter was banned in 2016, though some tourists may be able to connect to the wider internet from their hotels. It's not recommended, however, as even with permission from the North Korean government, you can be punished for attempting to access the site.
Iran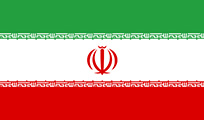 Iranian citizens haven't been able to use Twitter since 2009 due to governmental censorship. At the time, the fear was that protesters would use the site to organize, and despite the ban being lifted in 2013, it was quickly put back in place after just one day. Currently, more and more social media sites are becoming inaccessible in the country.
Additionally, Turkmenistan, Vietnam, the UAE, France, India, Israel, Russia, South Korea, Turkey, and Egypt have all seen Twitter temporarily banned.
Can I use a free VPN for Twitter?
You could, and there are plenty of free VPN providers that we'd recommend, but it's important to keep in mind that the majority of these free options are the "smaller siblings" of paid services. With a free service, you're likely to run into some common limitations:
A bandwidth cap – meaning you won't be able to download as much or as quickly, and will be more likely to encounter lag spikes and that darn buffering circle
Fewer servers – which can be a problem when attempting to stream content or connect to territories where Twitter isn't blocked
Monthly data limits – free users often find themselves with a measly 500MB to tide them over per month
You might be tempted to go for a free provider that promises not to impose these limitations on you. But be aware that these services still need to pay their bills somehow, and will usually log your data to sell to third-party advertisers or cybercriminals to do so. With many free providers, you even risk exposure to malware, ad spam, and sluggish speeds on overcrowded servers, too. All in all, it's simply not worth it!
FAQs