Best VPNs for Czech Republic
The Czech Republic does not impose censorship and has no mandatory ISP data retention laws. However, Czech ISPs must work with the NSA to help the US protect cyberspace, and must comply with government warrants if they are issued. This raises some concerns over surveillance and digital privacy.
Using a Virtual Private Network (VPN) in or outside the Czech Republic, will secure your data, while also giving you freedom online. A VPN also masks your IP address, replacing it with one located in a different country. This means you can get a Czech Republic IP or one elsewhere to unblock websites that are currently unavailable in your location.
In this guide, we will show you how to use a VPN and help you choose the right one for you.
The best VPNs for Czech Republic
Below we have listed the 5 Best VPNs for the Czech Republic. These VPNs are great if you are living outside the Czech Republic and want a Czech IP address or if you live in the Czech Republic and you want to improve your online privacy and access content that is blocked.
Our recommended VPNs for the Czech Republic all offer the features you need to access content abroad. If you want more information about any of the services in the list below, check out our detailed VPN reviews.
Why are these the best VPNs for the Czech Republic
There are hundreds of VPNs on the market, and the variance between those services is great. Not every VPN is created equal, however, which means that some are much better value-for-money than others. For a VPN to be suitable for people living in Czech Republic, it must have a server located in the Czech Republic, so you can use it for gaining digital privacy even when you want to use local services and websites. You also need a VPN that is fast enough not to impact your online experience. Below is a list of the important VPN features our exports considered when searching for the 5 best VPNs for Czech:
Logging and privacy policies.
Encryption levels and implementation.
Advances VPN feature availability (kill-switch, DNS leak protection, obfuscation, split tunneling, port forwarding).
Server locations.
Connection speeds and suitability for data-intensive tasks like torrenting, streaming, and gaming.
How does a VPN work
A VPN is an online service that encrypts your internet traffic, stopping your ISP and local networks from being able to track what you do online. This gives you digital privacy at home and when you are in a coffee shop, a hotel, or elsewhere. With a VPN, for example, you can gain digital privacy using Wi-Fi in school or at work, and can access any websites that are blocked on the local network with a firewall.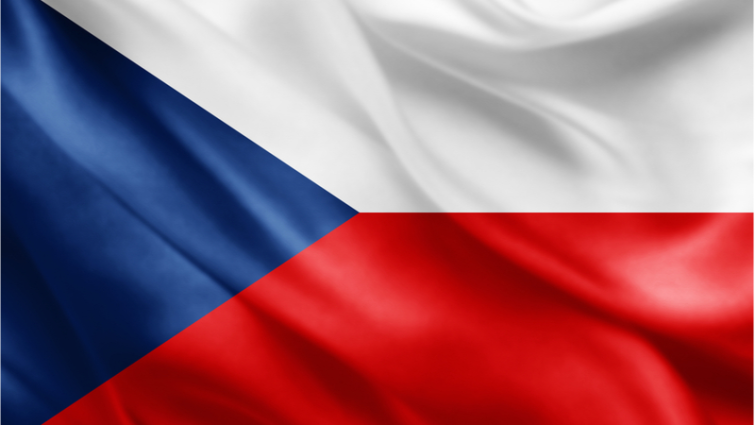 A VPN also allows you to pretend to be in a different country. When you connect to a VPN server, your real IP address is concealed and is replaced with an IP address in the location you prefer. VPNs provide a massive list of server locations, allowing you to easily pretend to be anywhere you like.
As mentioned, this allows you to access any content that is restricted on the local Wi-Fi network (some schools block YouTube, for example, and many workplaces block Facebook and other social media sites). In addition, by connecting to a server in a different country, you can access regional content and services that are usually unavailable.
The best thing about a VPN is that you can do anything online and access content that is restricted or blocked with absolute privacy – a combination that creates a much more interesting and exciting online experience!
If you would like to learn more, check out our what is a VPN guide.
How to use a VPN to unblock websites or get a Czech IP
If you are concerned about the surveillance that the Czech government or international US intelligence are believed to be performing in the Czech Republic, then you will need to use a VPN. Even if surveillance doesn't bother you (and it should), you may want to use a VPN for entertainment purposes. The good news is that setting up a VPN for Czech Republic is very easy:
Choose a VPN that is suitable for the Czech Republic from this list.
Click through to the VPN website and subscribe.
Download the VPN software onto your devices.
Install the VPN and log in using your credentials.
Connect to a server where you need it and enjoy the benefits of your new VPN!
What can I do with a VPN for Czech Republic?
A VPN for Czech Republic is widely considered the best way to ensure that ISPs and the government cannot track what Czech citizens are doing online. Although the Czech Republic is not considered particularly invasive, there are reasons for citizens to be wary when it comes to potential surveillance. A VPN removes those concerns by securely encrypting all your internet traffic.
A VPN can also allow you to pretend to be in a different country. This is useful for bypassing geo restrictions to access foreign content. With a VPN, you can get an IP address outside of the Czech Republic to:
Watch UK TV such as BBC iPlayer or ITV – see our iPlayer VPN and ITV VPN guides for more information
Get a Hulu subscription
Watch US TV channels like NBC and CBS
Subscribe to HBO Go
Watch Anime – access Crunchyroll and other sites
Watch sports competitions from around the world
Access any other geo-restricted service from around the globe
Watch geo-restricted videos on YouTube
The VPNs we have recommended in this article will also allow you to get a Czech IP address when you leave the country. This is perfect if you leave the country on business or on vacation, but still want to watch Czech TV or access your internet banking.
Plus, having a VPN with a Czech server means that you can still connect to the VPN to gain complete privacy from your ISP, the government, and international intelligence agencies – even when you want to use websites and services based in the Czech Republic.
Dangers of Torrenting in the Czech Republic?
The Czech Republic is considered a location that does not aggressively investigate and enforce penalties for piracy. In the Czech Republic, it is believed that around 30% of citizens regularly download music, TV shows, and music for free. Most of those do so without repercussions.
However, it is important to remember that, as with most of the world, it is illegal to reproduce and share pirated content with others in the Czech Republic. Anybody prosecuted for illegal piracy could face a fine of ZK 150,000 in the country. Repeat or serious offenders can also be sentenced to six months in prison.
Stream CT24 and ČT Sport for free outside Czech Republic
If you are living outside of the Czech Republic, but you want to enjoy TV from back home, you can do it with a VPN with Czech servers. All the VPNs in this guide were specifically selected because they provide access to IP addresses in the Czech Republic, and, as a result, you can easily stream local Czech TV channels.
As soon as you use the VPN software to connect to a Czech server, you appear to be living in the Czech Republic and you can stream ČT Sport, ČT24, ČT1, ČT2, ČT4 or any other Czech TV channels that are geo-restricted. So go ahead and get a VPN for Česká Televize, it is well worth it!