If you have recently rooted your Android phone, or are contemplating whether you should root your Android phone, you may be wondering what the best apps out there for a rooted Android are.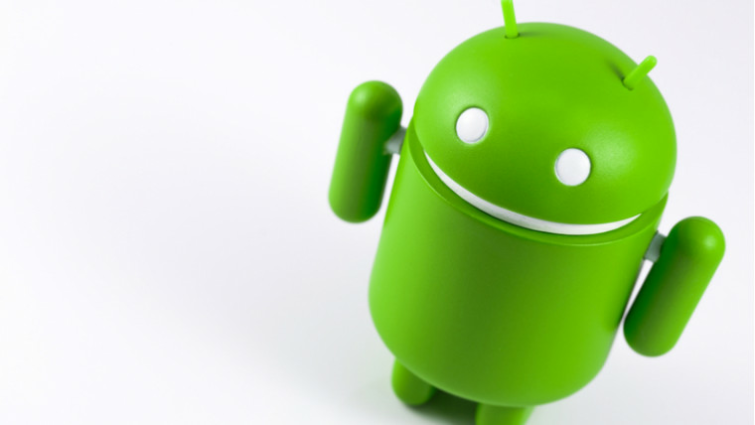 Although there are not a massive amount of super-useful apps on the market for rooted phones, there are some apps that are extremely popular. In this guide, we will walk you through the most useful apps for rooted Android phones.
Please remember to make a Nandroid backup of your ROM (a copy of all the data that's stored in your Android device's NAND flash memory) before installing any apps or flashing your device with a new ROM, ROM modules, or ROM modifications of any kind. This will allow you to get your phone back to its previous state should anything go wrong.
The Best Rooting Apps for Androids
Titanium Backup


This app is an extremely popular tool for rooted Android phones. It permits users to back up their entire ROM - including the system files and user application data, as well as personal data such as videos, photos, and contacts - onto an external storage device of their choice. Once you have successfully rooted your phone it is highly recommended that you backup your phone (Nandroid backup). Doing so permits you to restore your device back to when you had just rooted it. This can be a lifesaver should anything go wrong later on. A flash of your ROM also lets you restore another phone to exactly the same state your old phone was in - should you need to replace it due to loss or theft.

This app allows you to install modules that permit you to customize the look and functionality of your Android device. The nice thing about Xposed is that you don't have to make loads of massive system-wide changes just to get the few mods you actually want - instead you can select which particular mods to install. Check out this article for a list of popular Xposed Framework mods.

Greenify


This popular app is available in the Google Play Store. However, it is known to work much better on a rooted device that is running Xposed Framework. It saves battery and reduces RAM use (making your device faster) by using Android's native features to automatically hibernate apps that aren't in use. This app should only be used in accordance with its developer's advice.

SuperSU


This app allows you to manage which apps are (and aren't) given superuser access. When you root a device it is vital to maintain control over which apps have full root permission, and this app lets you do just that.

ROM Manager


This app is useful for anyone that wants to keep themselves informed about new ROMs that are being released for Android devices. The app provides a list of all the popular ROMs that are available for your device. The app also permits you to download the ROMs saving you the trouble of having to search for ROMs yourself.

This app can save you bandwidth by blocking certain apps from connecting to the internet.

System App Remover


This useful app permits you to easily and quickly delete the pesky bloatware that is installed on your phone by the manufacturer.

Trickster Mod


This app is popular because it permits you to overclock your Android phone to make it faster. In addition, it is possible to underclock it to make the battery last longer. While there are many apps of this kind on the market, this app has the best user interface and support.

This app permits users to easily shift data from their internal memory to an SD card. This is useful for moving applications (such as big games) including all the obb files (usually found in Android Data obb in the phone's internal storage). Newer Android OS versions (8.0 Oreo) do permit people to move apps to SD, but it doesn't always work with all apps.

SoftKeyZ




This app isn't free, but it is popular. It permits you to customize the look of your Android device. It has more than 150 themes to choose from that allow you to alter the look of all the navigation buttons on your phone.

This is an awesome app for rooted phones that allows you to recover data. If you accidentally delete a photo or some other data, this app allows you to get it back and can be an absolute lifesaver.

This file explorer makes moving files much easier thanks to dual panel functionality. With this app you no longer need to remember file paths in order to move files, you can simply drag and drop them to where you want them to be.

This is another tool for managing the files on your phone. It is particularly good for cleaning up unwanted ghost files hanging around on your device, helping you get the most out of every bit of memory.

This app allows you to hide root in order to use apps and services that are specifically designed not to work on rooted phones. This will permit you to do things like watch Netflix, despite having a rooted phone. It is worth noting that the most recent version appears to be getting bad reviews in the app store because of intrusive ads.

This app is can be quite daunting for those who aren't techy minded. However, it is a useful tool that many people will enjoy using in order to automate various system and application level tasks.

This useful app lets you record the screen on a rooted phone. This is awesome for recording yourself playing games or for sharing problems when seeking technical help.

Quick Reboot (with root)


This app permits you to boot in ways that custom Android does not. This lets you boot to recovery or boot to bootloader. A simple app that everybody should have to reboot or turn off their phone quickly.

Viper4Android


This excellent app lets you take control of the Audio settings on your Android phone. Need to crank up the volume? This app is for you! What's more, it comes with an equalizer, tons of effects, and the ability to affect the sound differently via the headphone out or Bluetooth.

Wakelocks are the most common reason for battery drain on a device. This app monitors for wakelocks and warns you when an app has gone haywire. A great way of determining where your battery life is going - and how to stop it from draining away.
---
to keep you android device secure and private, take a look at our best VPN for Android guide.