With over 2 billion users worldwide, Android is the most popular OS for mobile devices. Despite its popularity, there are a number of security vulnerabilities. Using a VPN can keep your Android phone secure, and your data private.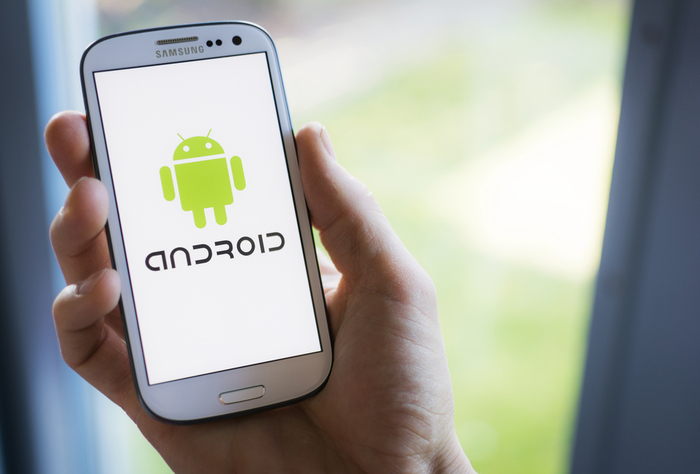 Malware, Viruses, Ransomware, and fake apps, are all used by hackers to take control of people's devices.
A hacker could steal your logins, credentials, passwords, credit card details, contact addresses, SMS messages, emails, calendar information, and other sensitive details.
Some cybercriminals may even use a Trojan to take control of the camera and microphone to spy on you in real time.
It's not just hackers, governments and ISPs also snoop on people's data and many service providers perform low-level surveillance.
Secure Android OS with a VPN
A VPN can provide security for your Android device, by doing three things:
A VPN encrypts all your data, giving you watertight digital privacy that stops ISPs from being able to perform mandatory data retention on behalf of the government.
A VPN conceals your real IP address so that the websites you visit cannot track it. Concealing your IP also protects your location from hackers and other malicious forces online.
A VPN protects you from hacking when connected to public WiFi hotspots. The encryption provided by a VPN means hackers can't steal your data via public WiFi.
For more information take a look at our Android VPN article.
Other ways to keep Android phones secure
A VPN is a vital security tool, but it will not protect you against everything. There are a number of other things you can do to secure your Android:
Update to the latest version of Android

Android developers are constantly searching for new vulnerabilities, when they are discovered they are patched in a new version of Android. Always update the operating system when an update is made available.

Update all of your apps

Apps are constantly finding and fixing vulnerabilities. Keep up-to-date with any updates that are made available.

Install a good AntiVirus/AntiMalware for Android

There are hundreds of security apps for Android, but most of them aren't great, we recommend Malwarebytes for Android because it is available for free and has all the features you need. You can also upgrade to get real-time protection.

Turn off permissions for apps from unknown sources

If you do turn this on at any point, be sure to turn it back off again for maximum security.

Only use official App stores

Ensure you only download and install apps from official app stores or well-known services like Android Drawer or APKForge. Check an app's reviews before installing.

Check permissions before installing apps

If apps have extremely invasive permissions - that aren't relevant to its functionality - then you probably shouldn't install them. Apps that ask access to IMEI/IMSI and MAC numbers, device details, contact lists, SMS messages, etc, are performing covert surveillance on your device. Stay away.

Password protect and encrypt your device

If your Android device is lost or stolen and you haven't properly protected it you could end up having a lot of sensitive data stolen. You should always use a strong password and, if available full disk encryption.

Watch out for phishing emails and phishing text messages

These techniques trick Android users into clicking on a link that then delivers malware onto their device.

Surf cleverly

Be careful about the websites you visit and what links you click on. You can also use TrendMicro to avoid recognized malicious websites.

De-Google

Slightly more technical, it is worth knowing that it is possible to root an Android device in order to uninstall OEM bloatware and Google's Service Framework apps (both known to perform low-level surveillance).
Conclusion
There are many things you can do to protect your Android phone but a VPN is essential. Follow the link to find out what the best VPN for Android is.
---
Image credits: PixieMe/Shutterstock.com, Twin Design/Shutterstock.com