Social media sites and messaging services have been blacked out in Sri Lanka since the middle of last week. Last Wednesday, the government began forcing ISPs to blackout popular websites such as Facebook, Whatsapp, Instagram, and Viber. The blackouts were ordered as part of a crackdown on what the government has described as "rampant hate speech" within the nation.
A state of emergency has been declared after violence broke out in the city of Kandy in the central region of the island. The brutal confrontations are occurring between the local Sinhalese Buddhist and Muslim populations.
According to the government, false reports of ethnically motivated attacks were spread via social media in order to exacerbate the situation. Reports have even emerged about information for making bombs being spread via social media.
For citizens of Sri Lanka or visitors to the country who use social media sites to communicate with friends and family, the blackouts have caused an inability to communicate with loved ones. Thankfully, anybody living in or visiting the nation who wants to communicate with family and friends can regain access to censored website services by using a top VPN.
Racial Divide
According to reports, "angry mobs made up of the majority Sinhalese ethnic group" attacked Muslim communities - including Mosques. Muslims were advised to "stay at home and close up their shops in the Digana town." Riots broke out and empty shops were burned down by angry Buddhists. At least one person - a 27-year-old imam called Abdul Basith - was killed in a house fire. His father Fayaz Samsudeen said that he must have become trapped on the second floor:
"When the fire started, he screamed for help and asked people to help us get out of the house. There is no way to get outside from upstairs, but we thought he would have escaped. In the morning when we came back to see our house, we found his body."
Sri Lanka has remained somewhat unstable ever since the end of its civil war in 2009. That civil war raged between government forces and Tamil separatists for 26-years. Unfortunately, tensions are still high, and persecution of Sri Lanka's Muslim minority is on the rise.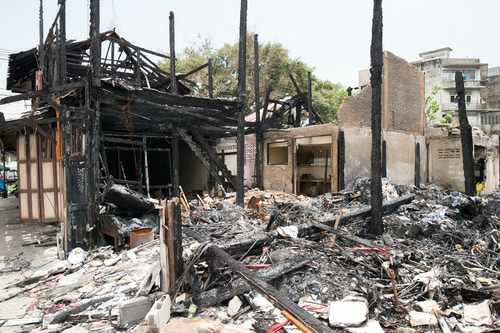 Situation Settling Down
Since violence broke out last Wednesday, it is believed that the situation in the central region of the island has calmed down substantially. What's more, it is believed that travelers making their way around the island to visit iconic Buddhist temples and monuments have been largely unaffected.
Despite the improvement, tourists are being warned to exert extreme caution and to proceed directly to their hotels, especially when visiting built-up areas in both Kandy and the capital Colombo. Although the unrest has subsided, there are fears that it could re-ignite. According to a government spokesperson, Dayasiri Jayasekera, the state of emergency will remain in place for ten days at least.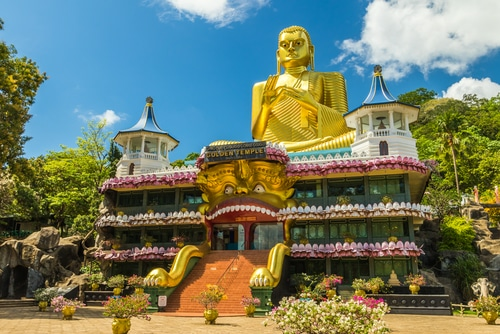 Ongoing Blackouts?
People in the country were initially expecting social media sites to be unblocked on Saturday. However, it would appear that some places are still suffering internet blackouts, social media blackouts, and severe bandwidth throttling that is stopping citizens from accessing online services. As well as those internet blackouts, the government has been instituting a curfew in order to keep people in built-up areas off the streets.
For visitors to the country who need to use social media websites to reassure loved ones back home of their safety, a Virtual Private Network (VPN) is the perfect solution. A VPN will permit anybody in Sri Lanka to pretend to be in a different country. The result is that anybody can bypass bandwidth throttling and website blackouts to access social media sites in Sri Lanka.
For the time being, it is not known when full access to social media sites and messaging services like Viber will be resumed. However, anybody in the country is advised to VPN service just in case further outbreaks of violence emerge. Especially, considering that this is the second time in two weeks that major incidents have occurred.
Just a week before these latest outbursts, a similar mob attacked Muslims living in an eastern region of Sri Lanka. That violence broke out after a Sinhalese truck driver was hurt by a group of Muslim men in a "road rage incident". The truck driver died from his injuries days later - igniting racial tensions.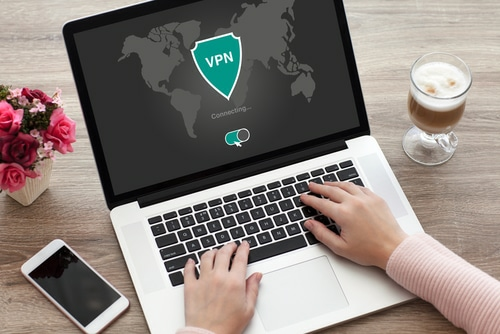 Be Prepared For Further Blackouts
Considering the political situation, a VPN is strongly recommended. A monthly subscription will cost as little as $11.99, which is a trivial investment in order to ensure being able to continue to inform loved ones about your safety while traveling around the country.
The good news is that the majority of the nation appears to have been unaffected, and travelers are managing to get around with relative ease considering the critical situation.
Opinions are the writer's own.
Title image credit: Wasan Ritthawon/Shutterstock.com
Image credits: Kanda Saelee/Shutterstock.com, Nila Newsom/Shutterstock.com, Denys Prykhodov/Shutterstock.com