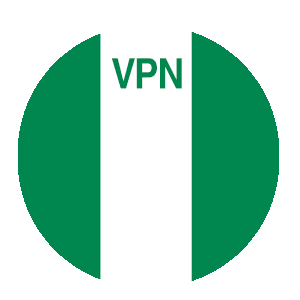 Internet freedom in Nigeria has declined in the past year, but the last-minute postponement of the 2020 election in a move described as "anti-democratic" by President Muhammadu Buhari's main rival, Atiku Abubakar, has sparked fear of an imminent social media blackout.
A VPN is a vital anti-censorship tool and one which might well prove invaluable for Nigerians in the coming weeks. A VPN will unblock social media websites and provide unlimited access to international news sites.
This includes the popular Naij.com news website, which has been blocked by the Nigerian Communications Commission (NCC) since 2016.
The VPNs for Nigeria listed below are great VPN services that allow Nigerians to access the internet uncensored and to protect themselves when using public WiFi.
Best Nigeria VPN
We've reviewed 150 different VPN companies over five years and here are the five best we've picked. You can read further information on how to protect your activity with a VPN below the table of the five best VPNs for Nigeria.
These suggestions are primarily for those wishing to evade censorship within the country by making use of international IP addresses, but please be aware that this might impact Internet speeds. The few providers with Nigerian servers seem to opt for virtual over physical servers, which does not improve speed penalties but will allow you to continue using obfuscated IP addresses from the country if you choose.
Best Nigeria VPN: Detailed Comparison
Get a Nigerian IP Address
If you're looking to get a Nigerian IP address. Then the above VPNs will do the job perfectly as they all have servers in Nigeria. Even if you're in Nigeria, using a VPN will still be useful, as your internet connection will be encrypted.
Why do I need a VPN in Nigeria?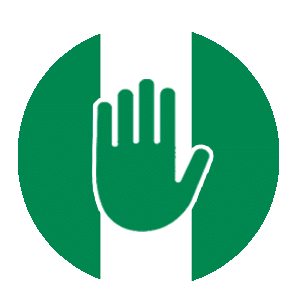 Ten years ago Nigeria was noted for the freedom of its internet, but this is no longer as true as it was. Websites such as YouTube, Facebook, Twitter, WhatsApp remain uncensored and are popular, but there are dark clouds on the horizon. If you plan on streaming video, for example using a VPN to unblock Youtube, you will need a fast VPN service.
Increased internet penetration, thanks to the emergence of affordable mobile internet plans, means that Nigeria is one of the largest internet users in sub-Saharan Africa with over 89 million citizens online. This has resulted in the government seeking increased control over what Nigerians can say and read online.
As far back as Wikileaks confirmed that US commercial surveillance and filtering software FinFisher had been deployed by the Nigerian government.
In November 2017 it was discovered that all the major Nigerian ISPs have complied with a government request to censor 21 websites, including Naij.com. It seems the main motivation behind this was to block access to websites which support independence for the Biafra region of Nigeria. A worryingly broad hate speech law proposed by the Senate in March 2018 has also caused concern as has unofficial but government-sanctioned legal harassment and physical intimidation of journalists and activists. As a result of these developments, the Freedom on the Net 2018 report labels Nigeria as "partly free."
There are silver linings in sight. The Digital Rights and Freedom Bill was recently passed by both houses of the National Assembly due to overwhelming popular support, and now only requires presidential assent before becoming law.
This sweeping law (if passed) will guarantee a wide range of digital rights and freedoms of expression online.
The 2020 General Election
The 2020 presidential and parliamentary elections were due to be held on 16 but were dramatically postponed at the last minute for a week to 23 February 2020. Many suspect the real reason for this is that standing President Muhammadu Buhari lacks confidence in his party's ability to win the election.
Which has, in turn, led to fears that the government may try to influence Saturday's vote by censoring access to opposing viewpoints and cracking down on debate on social media platforms.
At the time of writing, no such move has been reported, but it remains a real possibility.
Using a VPN will defeat all government censorship
A VPN connects your device to a VPN server operated overseas by an international VPN provider. This prevents the Nigerian government from either seeing or censoring what you do online. The connection between your device and the VPN is also encrypted, so your internet provider (and therefore the government) cannot access your data.
What makes a good Nigeria VPN
What makes a top VPN for Nigeria is, of course, more or less the same as what makes a good VPN anywhere. There are though some important regional factors that we think deserve special consideration when choosing a VPN for Nigeria.
Speed
The main problem with using VPN service in Nigeria is distance. Thanks to the unreliable nature of fixed landline internet in Nigeria (or, for that matter, much of Africa), there are very few VPN access points located anywhere nearby.
Fortunately, Nigeria is becoming increasingly interconnected with the wider world through an ever-growing number of international undersea fiber-optic cables. This means that you can get decent VPN performance by connecting to fast VPN servers located in Europe.
Please check out our Daily VPN Speed Test Results for a look at the fastest VPN provider out there.
Mobile support
Although privately run internet cafes remain popular, most Nigerians these days access the internet primarily through their mobile phones, mainly Android devices. Strong support for mobile platforms should, therefore, be a major consideration for most Nigerians when selecting a VPN service that is right for them. All the VPN services in our list above offer VPNs for Android and iPhone users. It is important to note that encryption protocols may differ in the iOS VPN apps, check the providers website for more information about this.
Price
Thanks to the recent devaluation of the naira, Nigeria's minimum wage of ₦18000 is now worth less than $50 USD per month (or even less on Nigeria's flourishing parallel market). This makes price an important (and very practical) consideration when choosing a VPN service.
Good news is that there are plenty of great cheap VPN services out there although the best prices are usually reserved for longer subscriptions. In general, we recommend using even a low-cost paid for VPN service over free services, but it has to be said that the free VPN space is improving.
As primarily mobile users, however, you should be careful about downloading "free" VPN apps. A great many of them are actively dangerous to use. For your own safety, if you are going to go down this route, then please only use free VPN apps recommended by respected sources.