Choosing between VPN providers can be confusing – especially when their websites seem to make similar claims about their respective abilities. To settle the IPVanish vs Atlas VPN debate, we systematically compare the two services, focusing on what they actually do rather than what they say they can do.
IPVanish vs Atlas VPN – Which service should you choose?
Overall, IPVanish is the better choice. It has spent more than a decade in the industry, and has gained plenty of experience adapting to its subscribers' needs. It offers a tempting mixture of speed, demonstrable privacy, and solid customer service.
However, it's by no means the cheapest provider. If cost is an issue you might like to consider the three-year Atlas VPN plan or one of our recommended budget VPNs. Complete novices might also prefer the Atlas VPN apps, which are simpler to understand from the outset.
Pricing
For many people, price is the key differentiator between services. In this respect, AtlasVPN is the cheaper option overall – though not by much.
| | | |
| --- | --- | --- |
| | IPVanish | Atlas VPN |
| 1 month | $11.99 | $10.99 |
| 12 months | $3.99 | $4.08 |
| 24 months | $3.33 | n/a |
| 36 months | n/a | $1.99 |
A rolling monthly AtlasVPN subscription is $1 less than that of IPVanish, while an annual subscription actually costs $0.09 more. However, the real savings come with AtlasVPN's long-term three-year plan, which costs just £1.99 a month. IPVanish's closest comparable plan is its two-year subscription, which is $1.34 a month more expensive.

For both providers it's important to note that their one, two, and three-year subscription prices are introductory. That is, they only last for the first term of the subscription, after which they increase. Neither provider says what the "applicable renewal price" will be, save that the "price is subject to change".
If all of the above prices are beyond your budget, there is another option. Atlas VPN offers a free service, which we've reviewed elsewhere. It's not the most versatile, as it only allows you to connect to three servers and limits your monthly data to 5GB. For the sake of a fair comparison, we'll only focus on Atlas VPN's paid plans in the rest of this article.

You can try out the full versions of either IPVanish or Atlas VPN without committing anything financially thanks to their 30-day money-back guarantees.
Payment methods for IPVanish include credit card, PayPal, Google Pay, and Amazon Pay. Atlas VPN supports credit card, PayPal, Google Pay, and cryptocurrency.
Winner: Atlas VPN
Performance & speed
If you have a fast internet connection, you'll need a fast VPN to match it. We regularly check VPN speeds using a rigorous testing methodology, and can confirm that IPVanish is the faster of the two providers.
| No Value | IPVanish | AtlasVPN |
| --- | --- | --- |
| ProPrivacy.com SpeedTest (average) | 51.0 Mbps | 30 Mbps |
| Speed | 477.5 Mbps | |
It's not that Atlas VPN is slow – far from it. It's just that IPVanish is particularly quick. In fact, it's one of the fastest VPNs available. If you want to stream 4K content or play bandwidth-heavy games online, then IPVanish is a good option.
Both providers have ramped up their speeds since adopting the WireGuard connection protocol. Running on a fraction of the code required for OpenVPN, WireGuard is more lightweight and efficient than traditional protocols like IPSec. Indeed, it's now the go-to protocol for all of the better VPNs.
Winner: IPVanish
Which has better features?
IPVanish has more than twice the number of servers in its network, and a presence in approximately twice as many countries. This means that you're more likely to find a server nearer to you, and have more chance of a faster connection. You'll also get more choice of regional libraries when streaming.
For even faster speeds, IPVanish allows users to connect via a SOCKS5 proxy. While this does mask the connecting device's location, it is less secure than a VPN. It should therefore be used with caution.
| No Value | IPVanish | AtlasVPN |
| --- | --- | --- |
| Simultaneous connections | 1000 | 1000 |
| Total servers | 2000 | 750 |
| Number of countries | 75 countries | 38 countries |
| Routers supported | | |
| Split-tunneling | | |
| Kill-switch | | |
IPVanish also provides protection against accidentally connecting to open networks of the sort found in coffee shops or other public places. When the service detects an unsecure network, it will automatically connect and encrypt your connection.
If you're living somewhere where internet use is restricted, IPVanish can help you bypass firewalls and get connected. Enabling OpenVPN Scramble hides the fact that you're using a VPN and can mean internet traffic evades some countries' blocks. We say "some", as it still won't let you bypass China's restrictions.
Closer to home, IPVanish allows you to block local network interfaces, thus preventing LAN access when the VPN is running.
So what about AtlasVPN? Does it have anything to offer that IPVanish doesn't? The answer is "yes". For one, it provides access to multi-hop servers. These allow you to connect via multiple rotating VPN locations, and protect online traffic behind several layers of encryption.
Atlas VPN subscriptions also include an ad, tracker, and malware blocker; as well as the option of being informed when your personal details have been exposed online.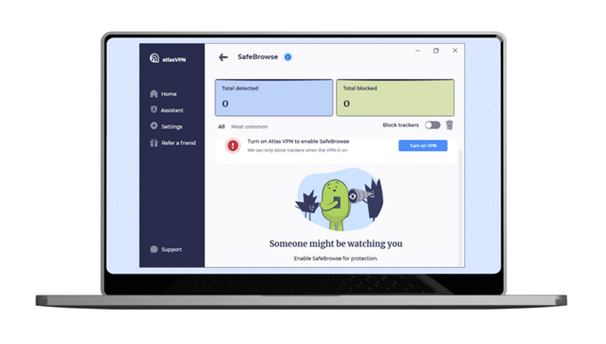 The provider's SafeSwap feature allows users to rotate through several IP addresses while connected to a single server. This works by routing outgoing traffic through a pool of different IP addresses that automatically change as the user moves between online sessions, thus further decreasing traceability.
Both providers allow subscribers to connect as many devices as they want simultaneously, which is invaluable for large households. Furthermore, IPVanish can be installed on routers running DD-WRT, Tomato, ASUSWRT, or ASUSWRT-Merlin firmware. Installing a VPN on a router has the benefit of providing protection to devices on your network that are otherwise incompatible with VPNs.
Both IPVanish and Atlas VPN support split-tunneling, whereby users can choose which apps connect via the VPN and which connect to the internet normally. This feature is useful if you're using a particular service that needs to know your real IP address, but you don't want to disconnect from the VPN entirely.
Both providers also offer a kill-switch, which stops the flow of internet traffic if the VPN connection drops out.
Winner: IPVanish
Which streaming services can they access?
Aside from the privacy they offer, some VPNs are useful for accessing content from streaming providers that would otherwise be off-limits.
| No Value | IPVanish | AtlasVPN |
| --- | --- | --- |
| Netflix | | |
| iPlayer | | |
| Amazon Prime | | |
| Hulu | | |
| Disney+ | | |
IPVanish and Atlas VPN are both good options for streaming, with Atlas VPN having a slight edge in terms of access. Both providers worked with Disney+, Amazon Prime, and Hulu. However, while Atlas VPN could also access BBC iPlayer, IPVanish couldn't. This isn't hugely surprising as iPlayer is notoriously good at detecting VPNs and blocking them.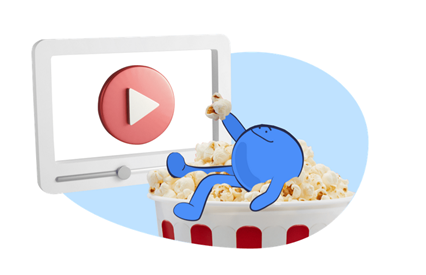 The good news is that both providers were able to access US Netflix, which is the best-stocked of the provider's libraries – and one that defeats the majority of VPNs.
Winner: Atlas VPN
Torrenting
IPVanish and Atlas VPN both allow torrenting on all of their servers and can protect torrent clients at all times through a combination of kill-switches and split-tunneling.
However, neither provider offers port forwarding – which may put some dedicated file-sharers off. Port forwarding allows more efficient seeding and downloading by increasing the number of peers that your device can communicate with.
Winner: Draw
Setup & usability
Both providers support a variety of platforms, including Windows, macOS, iOS, Android, and Android TV. AtlasVPN can be used with Linux on a command-line-only basis, while IPVanish must be configured manually.
| No Value | IPVanish | AtlasVPN |
| --- | --- | --- |
| Android | | |
| iOS | | |
| Windows | | |
| macOS | | |
| Linux | | |
Once you've downloaded the relevant app, both providers are intuitive enough for beginners to get connected in just a few clicks.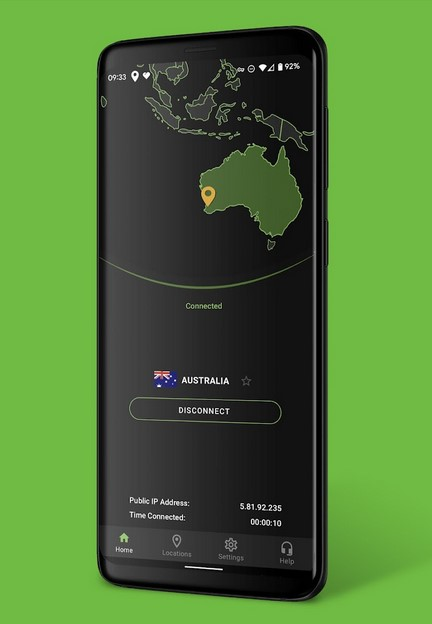 IPVanish gives you a quick-connect option – including a visual display of the VPN's bandwidth – that chooses a server for you. If you'd like to choose yourself, you can browse the complete list, pick one from a map, or organize them according to ping time, load, city, or country.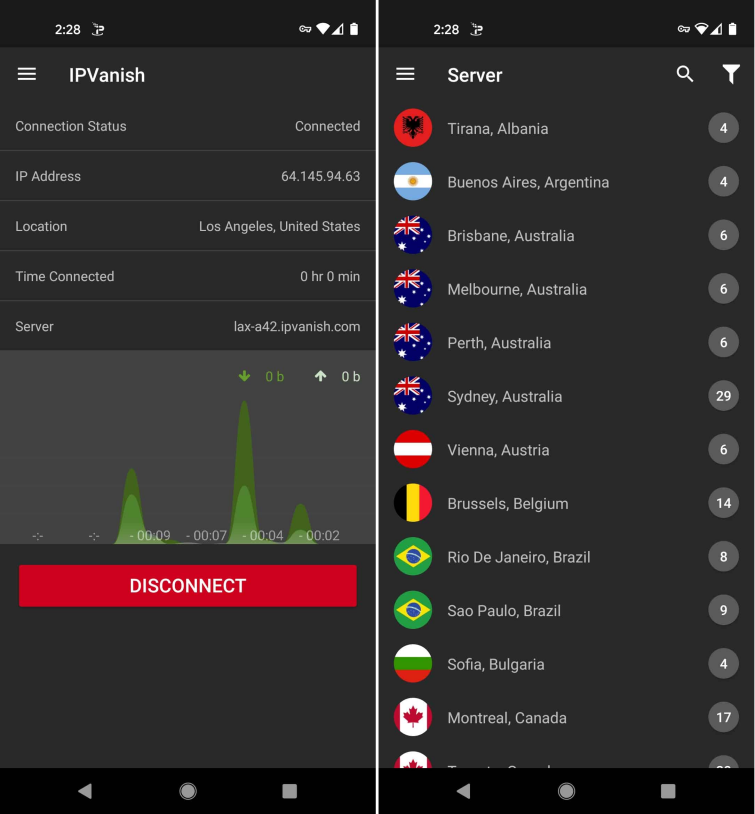 You can also choose your server with Atlas VPN, but there's less information to help you make a decision. For example, it doesn't tell you anything about server load or ping time.
Both providers let you customize the app via toggle switches, though there are more options with IPVanish. For example, Atlas VPN has just two connection protocols to choose from, while IPVanish has four. Then there are the extra IPVanish features mentioned earlier in the article, such as public WiFi protection and OpenVPN Scramble.
| No Value | IPVanish | AtlasVPN |
| --- | --- | --- |
| SSTP | | |
| IKEv2 | | |
| OpenVPN | | |
| WireGuard | | |
Overall the Atlas VPN GUI is cleaner and friendlier. It's easy to navigate and there are toggle switches for all of the main features. By contrast, IPVanish feels a little dated. Its black and green theme seems to intentionally replicate the monitors of the 80s – though this might appeal to some tastes.
Winner: Atlas VPN
Security
IPVanish is relatively unusual in that it owns and operates 90% of its server network. This gives it control over who has access to individual servers and prevents unwanted meddling. Unfortunately, neither IPVanish nor Atlas VPN currently have RAM-only servers.
Both providers protect users' internet traffic using 256-bit AES encryption, in conjunction with 2,048-bit RSA keys. IPVanish uses the SHA512 hashing algorithms, while Atlas VPN uses SHA 384, which is a truncated version of SHA512.
IPVanish and AtlasVPN both use their own private DNS servers. This provides them with control over available IP addresses and – more importantly – means that DNS requests aren't sent to the user's ISP and recorded.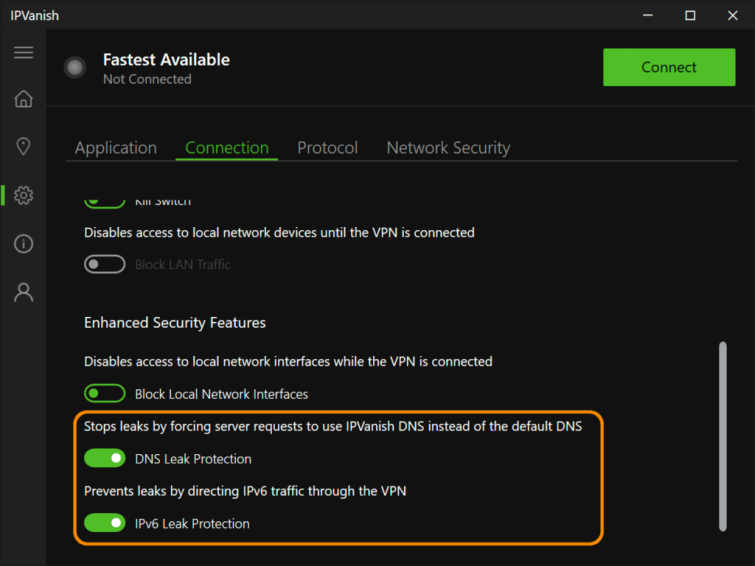 Neither providers' apps suffered from any IP, DNS, or WebRTC leaks during tests. Commendably, Atlas VPN assigns users an IPv6 address rather than just turning off IPv6 connectivity.
Winner: Draw
Privacy
Both providers are located in the US, which will be a big red flag for many. The US security services routinely spy on citizens, and the US government can issue warrants that force companies to hand over data. The good news is that both providers have robust privacy policies. IPVanish has wobbled in the past under previous owners, but has since undergone external audits that have verified its no-logs claims.
| No Value | IPVanish |
| --- | --- |
| Jurisdiction | USA |
| Independently audited? | |
| Anonymous payment options? | |
Atlas VPN – which is a relatively new provider – has so far had its Windows and iOS apps audited. Its no-logs policy sounds trustworthy on paper, but some might prefer to wait until it has been independently verified. This will likely happen soon – Atlas VPN was acquired by Nord Security in 2021, and a press release issued at the time said that it would be required to undergo regular third-party audits.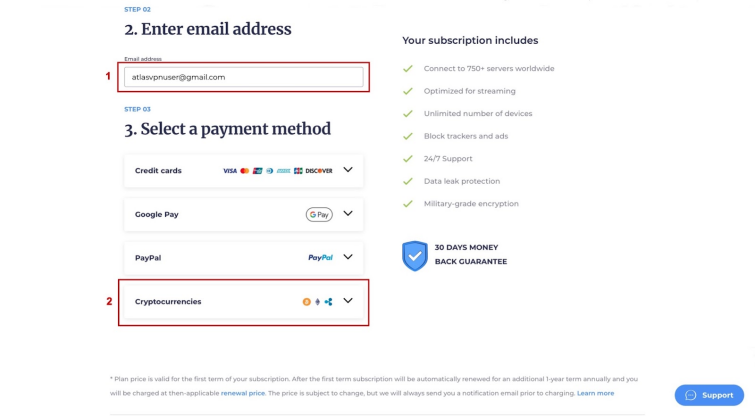 Signing up anonymously for IPVanish is impossible as it no longer accepts cryptocurrency as a form of payment. Atlas VPN accepts a range of cryptocurrency, including Bitcoin Cash, Litecoin, Ether, Monero, and Ripple.
Winner: IPVanish
Customer support
Solid customer support is great for retaining subscribers and generating all-round goodwill. IPVanish and Atlas VPN make it easy for customers to get in touch, and also to find information on their respective websites.
Both providers have 24/7 live chat, though you need to be a paid subscriber to access Atlas VPN's. Both providers also offer email support. In our experience, IPVanish has slightly faster response times – both to live chat and emailed questions.
There's plenty of information on both providers' websites, too. IPVanish has a searchable FAQ that is easier to use and more comprehensive than Atlas VPN's. Both sites also have setup guides and sections for troubleshooting. Again, IPVanish has more detailed information available – which is likely a reflection of how long it has been in the VPN business.
Winner: IPVanish
Conclusion
IPVanish is the better provider overall. It has more features and offers more advice on using them. It's also much faster, and has more servers in more countries.
That's not to say we don't recommend Atlas VPN. That, too, has a lot to offer. Its three-year subscription is great value and its apps are well-designed and immediately approachable. Being a relatively young provider, we can expect the gaps in its service to be filled – particularly as it now has Nord Security bankrolling it.
In both cases, the introduction of port forwarding would be a welcome addition, as would a switch to RAM-only servers.
As it stands, you get more for your money with IPVanish. Having resolved its past privacy issues, it's now one of the better providers available.
Overall winner: IPVanish
If you're considering alternative VPNs, visit our other vs pages to see how IPVanish fares against different providers.
Image credit: Arek Socha on Pixabay