In the arguably over-populated world of VPN providers, Surfshark and IPVanish are notable for offering a higher level of service than a majority of their competitors. This, in itself, is impressive. But how do they fare against each other? We look at the differences in their relative cost, what they can do, and how they keep you safe while connected to a Virtual Private Network (VPN). In doing so, we'll help resolve the Surfshark vs IPVanish rivalry.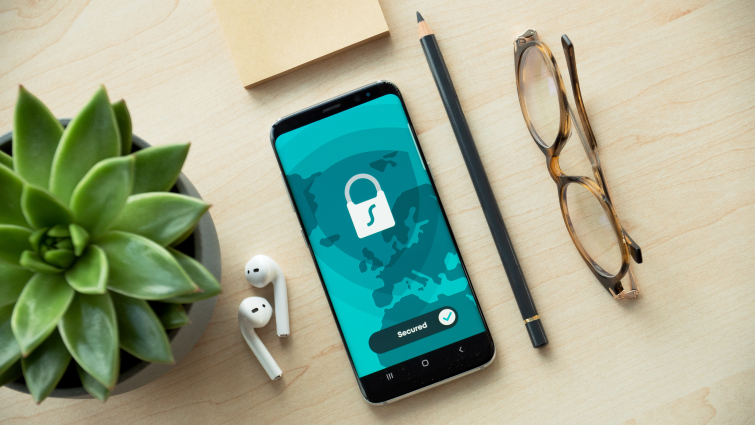 Surfshark vs IPVanish – Which service should you choose?
Surfshark and IPVanish are fairly well matched – they both provide sleek and easy-to-use apps, and are bolstered by excellent security and responsive and helpful customer support teams.
Overall, however, Surfshark offers more things that the average person wants from a VPN. For example, the ability to access a large number of Netflix libraries, as well as a relatively low annual subscription cost.
Pricing
Given that they are two of the better VPNs available, both Surfshark and IPVanish are reasonably priced. Surfshark offers the best overall value for longer contracts.
However, if you'd prefer to pay on a month-by-month basis, IPVanish is the cheaper provider. It charges $10.99 per month, compared with the $12.95 of Surfshark.

A yearly Surfshark plan costs $47.88 for the first 12 months, after which it goes up to $59.76 a year. By contrast, an annual IPVanish plan costs $47.89 for the first 15 months, after which it increases to $89.99 per year. This makes it just over $2.50 a month more expensive than Surfshark once the introductory periods have ended.
Surfshark also offers a decent deal for two-year plans, with the first 26 months only costing £53.28. However, after this period, the annual charge of $59.76 is the same as with a one-year plan.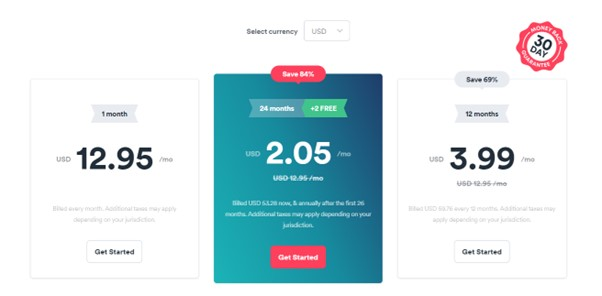 You can pay for subscriptions to both VPN services using credit or debit card as well as PayPal. Surfshark allows for greater customer anonymity by accepting cryptocurrency in the form of Ethereum, Bitcoin, and Litecoin. All Surfshark and IPVanish plans come with a 30-day money-back guarantee.
Winner: Surfshark
Performance & speed
Any VPN that charges for its services should provide decent connection speeds that let you do all the things you like to – or have to – do online. Both Surfshark and IPVanish manage this – offering market-leading speeds suitable for VoIP calls, streaming 4K content, and online gaming.
| No Value | Surfshark | IPVanish |
| --- | --- | --- |
| Speed | 273.2 Mbps | 477.5 Mbps |
| ProPrivacy.com SpeedTest (average) | 41.0 Mbps | 51.0 Mbps |
At ProPrivacy, we use a scientific, server-based test system that we apply to all of the top VPNs regularly. This allows us to provide a detailed and up-to-date picture of how VPNs are performing in terms of their relative speeds. If you'd like to know more about our process, please read our VPN Speed Testing page.
Note that the relative speeds of Surfshark and IPVanish were tested using the OpenVPN protocol. This typically isn't the fastest, but allows for fairer testing across the greatest range of providers. Both Surfshark and IPVanish support the WireGuard protocol, which should provide faster speeds than those mentioned above.
Winner: IPVanish
Which has better features?
Although the two providers share many of the features we might expect from top-of-the-range VPNs, Surfshark is just that little bit more impressive.
| No Value | Surfshark | IPVanish |
| --- | --- | --- |
| Simultaneous connections | 1000 | 1000 |
| Total servers | 3200 | 2000 |
| Number of countries | 100 countries | 75 countries |
| Split-tunneling | | |
| Kill-switch | | |
| Obfuscation (stealth) | | |
| Self-hosted DNS | | |
Surfshark has a more comprehensive server network, with roughly a third more servers in twice as many locations as IPVanish. Privacy-focused users will appreciate that Surfshark servers are RAM-only, which means they can't permanently store any customer data.
Subscribers have the additional option of using a static IP address when connecting to servers in Japan, Germany, the Netherlands, the US, or the UK. Being assigned the same IP address is useful for those running gaming servers, for example.
Surfshark also offers a Clean Web feature, which is essentially an ad-blocker. This prevents intrusive ads and trackers from loading and also scans websites for malware.
IPVanish differentiates itself by offering the SOSCKS5 proxy. This allows subscribers to fake their virtual location, but without their traffic being encrypted. The result is faster connection speeds, but without the protection of a VPN.
Both VPN providers offer their customers unlimited connections, which is great for large households. They also provide access to obfuscated servers. This enables users to hide the fact that they're using a VPN – which can make all the difference if you live somewhere where internet use is restricted.
Surfshark and IPVanish apps include kill-switches, which stop the flow of internet traffic if the VPN connection drops out. Split tunneling is an option too – this enables some apps to connect using a VPN tunnel while others connect normally. Surfshark additionally enables you to specify websites and IP addresses that you'd like to bypass the VPN.
Winner: Surfshark
Which streaming services can they access?
The best VPNs can access content from a range of streaming services that would otherwise be locked to particular countries. Surfshark is good at accessing this type of geo-restricted content, as is IPVanish.
| No Value | Surfshark | IPVanish |
| --- | --- | --- |
| Netflix | | |
| iPlayer | | |
| Amazon Prime | | |
| Hulu | | |
| Disney+ | | |
However, Surfshark really comes into its own when used to access Netflix libraries. It works with around 12 different regions, whereas IPVanish only works with US Netflix.
| No Value | Surfshark | IPVanish |
| --- | --- | --- |
| USA | | |
| UK | | |
| Canada | | |
| Japan | | |
| France | | |
| Germany | | |
Surfshark additionally allows users to connect with devices that can't run a VPN client, such as games consoles, smart TVs, and Apple TV. Its Smart DNS service spoofs your location and enables you to access geo-restricted content, though it doesn't encrypt your data.
Winner: Surfshark
Torrenting
Torrenting is permitted by both providers, with Surfshark routing P2P traffic to dedicated torrenting servers in Canada or the Netherlands. By contrast, IPVanish allows torrenting on all of its – mostly self-owned – servers. The result is increased security and less congested connections.
Torrent-friendly features offered by both VPNs include split tunneling and kill-switches. However, neither provider offers port forwarding, citing security reasons for their decision. The feature is sometimes considered desirable by torrenters as it allows incoming connections direct access to their download client, thus speeding up the process.
Winner: IPVanish
Setup & usability
There's little point creating feature-rich VPNs if the apps used to access them are difficult to comprehend. Thankfully, both Surfshark and IPVanish offer intuitive apps across the major platforms. Both services also support manually configured routers and offer assistance if you'd like to do this.
| No Value | Surfshark | IPVanish |
| --- | --- | --- |
| Android | | |
| iOS | | |
| Windows | | |
| macOS | | |
| Linux | | |
| nVidia Shield | | |
| Android TV | | |
| Fire TV | | |
| Routers supported | | |
As you might expect from premium VPN providers, the apps from both VPNs are simple to download and install.
Surfshark makes it easy for beginners to get started by providing new users with default connection settings and immediately presenting them with a quick-connect button.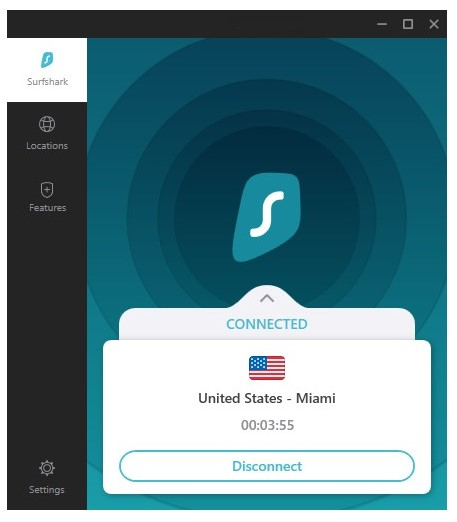 Moving beyond this screen you'll find options to connect to servers in the fastest location or nearest country. You can create a list of favorite servers for regular use and there's a neat feature that lets you test the relative speed of these at any given time.
Those with more VPN experience can configure the app using the various settings via the home screen. These are easy to explore thanks to an uncluttered user interface (UI) and a clean color palette.
By comparison, the IPVanish suite of apps (barring MacOS) adopt a black and green theme reminiscent of the UIs of yesteryear. Nevertheless, it's easy to navigate and has a quick-connect button that automatically creates a tunnel to the fastest available server.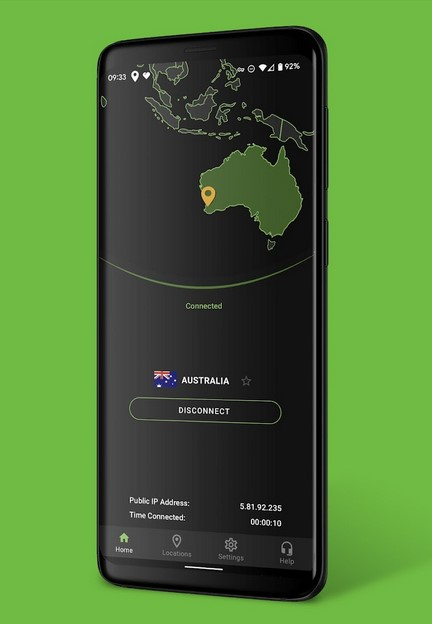 Alternatively, you can filter servers by country, city, or ping time – with an option to add preferred options to a favorites list. Real-time readouts show you which servers are heavily loaded, so that you can avoid connecting to them.
Note that there's also no dedicated app for Linux. Connections must be configured manually, though IPVanish provides detailed guides on how to do this.
Winner: Draw
Security
VPN providers should be dedicated to keeping their customers' data secure. This means offering effectively uncrackable encryption as well as a range of appropriately secure connection protocols. Surfshark and IPVanish both do well in this regard, with all data disguised using 256-bit encryption and 2048-bit RSA keys.
| No Value | Surfshark | IPVanish |
| --- | --- | --- |
| OpenVPN | | |
| IKEv2 | | |
| L2TP/IPSec | | |
| AES-256 | | |
| Self-hosted DNS | | |
| IPv6 leak detected? | | |
| WebRTC leak detected? | | |
| IPv4 leak detected? | | |
Surfshark apps connect using the WIreGuard protocol by default, though you can choose OpenVPN if you rate stability over speed. IPVanish supports both WireGuard and OpenVPN, as well as IKEv2. It has discontinued support for PPTP and L2TP, which it – correctly – says have known security vulnerabilities.
When tested, we experienced no IPv4, IPv6, WebRTC, or DNS leaks with either Surfshark or IPVanish.
Winner: Draw
Privacy
Assuming that a VPN provider will protect your privacy no matter what is to ignore the pressure that providers can come under from different regulatory bodies around the world. To avoid third-party interference, the best VPNs keep no records of user activity.
| No Value | Surfshark | IPVanish |
| --- | --- | --- |
| Jurisdiction | British Virgin Islands | USA |
| Aggregated or anonymized logs? | | |
| Logs traffic | | |
| Logs connections | | |
| Logs timestamps | | |
| Logs bandwidth | | |
| Logs IP address | | |
We'd recommend both Surfshark and IPVanish in this respect, as neither keep logs of users' original IP addresses, internet traffic, connections made, bandwidth consumed, or timestamps recording session duration. This means that if servers are seized and interrogated, they'd yield no personally identifiable information.
Surfshark provides additional protection in the form of RAM-only servers, which are unable to store any information permanently. The company is also registered in the British Virgin Islands, so is theoretically outside the reach of the 14 Eyes security alliance.
This is in contrast to IPVanish, which is based in the country where the alliance was instigated: the US. That said, it's worth reiterating that IPVanish operates a no-logs policy and masks users' data with effectively uncrackable encryption. The fact that the company owns most of its server network also helps prevent third-party interference.
If you need the utmost privacy, then Surfshark allows you to connect through two VPN servers using the Multi-Hop feature. For example, you could create a tunnel that links to a server in Japan and then to one in Germany. While this does provide an extra layer of privacy, it can slow down your connection.
Winner: Surfshark
Customer support
VPN providers have cottoned on the fact that they need to provide excellent customer support if they wish to keep their subscribers long-term. Both Surfshark and IPVanish therefore go out of the way to provide multiple avenues for help.
Both companies have extensive, searchable knowledge bases with troubleshooting sections, detailed set-up guides, and FAQs. If you can't find an answer here, you can get in touch with either provider around-the-clock using live chat or via email. These are all easy to access and give the impression of actively wanting to help rather than diverting your attention elsewhere.
Winner: Draw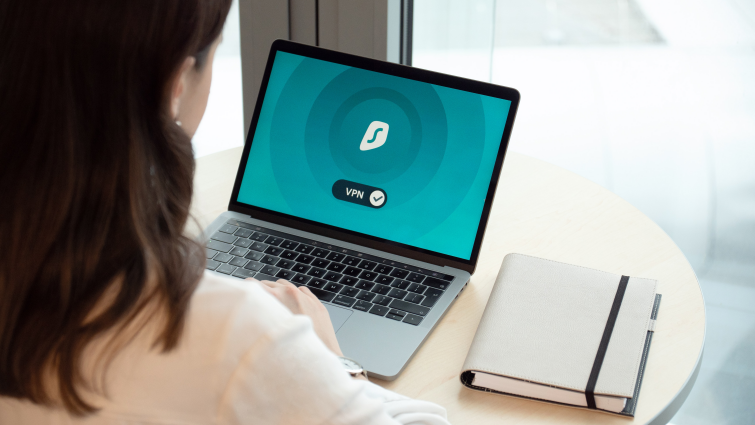 Conclusion
While they are equally good in many areas, Surfshark is ultimately the better provider. It has a more comprehensive server network and is able to access a greater number of streaming services. It also – just – wins out in the all-important area of privacy. These attributes, combined with its much cheaper annual cost, makes it our preferred option.
Nevertheless, IPVanish might still be better-suited to some users – particularly those who are keen on P2P file-sharing or who value speed above other considerations.
Overall winner: Surfshark
If you're considering alternative VPNs, visit our other vs pages to see how Surfshark and IPVanish fare against different providers.
Image credit: Arek Socha from Pixabay