Finding it difficult to take the plunge and sign up to a VPN? We've compared two quite different providers to demonstrate the range of what's available and settle the ExpressVPN vs TunnelBear debate while we're at it.
Some VPN providers are difficult to choose between – especially when they can seem so different. ExpressVPN and TunnelBear are two such providers. One is an industry stalwart, the other fresh-faced and fun. One has a wealth of advanced features, the other is great for beginners.
What they both do is fulfill the primary task of providing a virtual private network (VPN) that encrypts your internet traffic. We'll discuss the relative quality of this connection, and what options users have whilst connected, in the rest of this article.
ExpressVPN vs TunnelBear – Which service should you choose?
TunnelBear is everything that ExpressVPN isn't. It's fun, young, and relatively cheap. While this sounds good in writing, it doesn't count for a great deal in practice. ExpressVPN is faster, comes with more features, and is better at accessing streaming services. In short, it's the better service.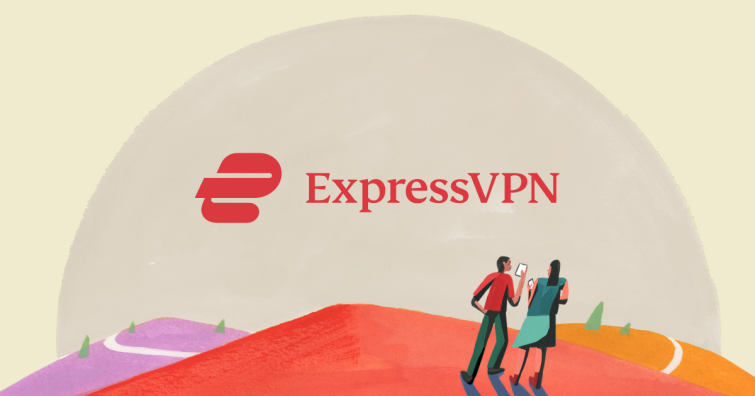 That said, there's still a place for TunnelBear, and it's with those who balk at ExpresssVPN's subscription fees and would rather save money than use a top-of-the-range VPN.
Pricing
TunnelBear is one of the relatively rare VPN providers that operates both a free and a paid-for service. For the sake of fairness, we'll largely ignore the free option as it only allows you 500MB of data per month – far too little for serious VPN use.
The paid-for TunnelBear service costs $9.99 per month, $59.88 for a year's subscription, or $120 for a three-year subscription. By contrast, ExpressVPN is relatively expensive at $12.95 per month, or $99.95 for a year.
It's worth noting that taking out an annual ExpressVPN subscription currently entitles you to three months for free. This effectively reduces the average monthly cost for a year's subscription down to $8.33. However, this is still significantly more than TunnelBear's average monthly cost of $4.99 for an annual subscription.
You can pay for subscriptions to both services using debit or credit cards (including American Express). Alternatively, you can sign up using Bitcoin. Note that ExpressVPN accepts Paypal, but TunnelBear does not.
Winner: TunnelBear
Performance & speed
VPNs need to be quick if we're going to use them on a day-to-day basis. The best VPNs allow you to use the internet without any noticeable reduction in your connection speeds. ExpressVPN falls into this category, though TunnelBear is still pretty decent.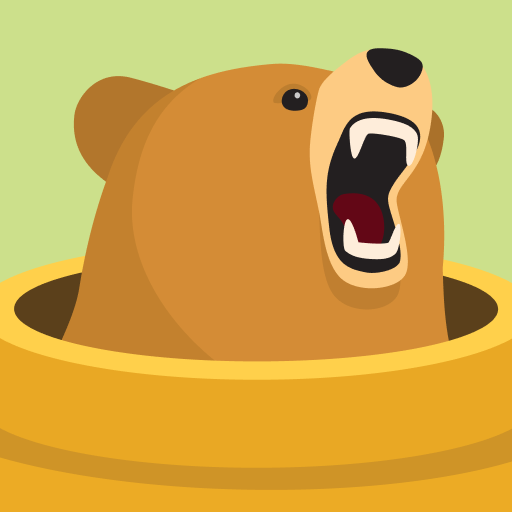 To test the relative speeds of providers we use the OpenVPN protocol, which is still an industry standard and, importantly, supported by almost every VPN. This enables our tests to remain fair across providers.
ProPrivacy tests show that ExpressVPN is one of the fastest VPNs currently available, and more than capable of handling HD streaming, online gaming, and VoIP calls. TunnelBear is also faster than average.
It should be noted that although we test using OpenVPN, there are sometimes faster protocols available. For example, connecting using ExpressVPN's proprietary Lightway protocol, or using the WireGuard protocol with TunnelBear, can give you even faster speeds than those in the table below.
| No Value | ExpressVPN | TunnelBear |
| --- | --- | --- |
| Speed | 100 Mbps | 385 Mbps |
| ProPrivacy.com SpeedTest (average) | 100 Mbps | 50.6 Mbps |
Winner: ExpressVPN
Which has better features?
With so many VPN providers loudly jostling for your attention, objectively comparing some of their features is a good idea. In this respect, ExpressVPN has more to offer, with more servers in more countries than TunnelBear, and split tunneling available on a greater number of platforms.
| No Value | ExpressVPN | TunnelBear |
| --- | --- | --- |
| Simultaneous connections | 5 | N/A |
| Total servers | 3000 | 1000 |
| Number of countries | 94 countries | 47 countries |
| Split-tunneling | | |
| Kill-switch | | |
| Obfuscation (stealth) | | |
| Self-hosted DNS | | |
ExpressVPN has a vast server network, with more than 3,000 servers spread across 94+ countries. By contrast, TunnelBear has a third of the number of servers in roughly half the number of countries. The size of the server network is important, as it can ultimately affect connection speeds.
In the case of TunnelBear, the relatively small network is further stretched by the existence of a free version of the VPN. In effect, this means that paid subscribers are competing with non-subscribers for the same servers.
ExpressVPN servers allow for obfuscated connections, which enables you to hide the fact that you're using a VPN in countries with high levels of censorship. TunnelBear provides a similar service, but through the implementation of OpenVPN3 with Pluggable Transports. Users can choose between TCP over port 443 or Obs4proxy – both of which will make their internet traffic look like normal HTTPS traffic and prevent censors from identifying a VPN connection.
Both ExpressVPN and TunnelBear offer a split tunneling feature. This enables you to choose which apps connect via the VPN and which are routed through your ISP as normal. For ExpressVPN, split tunneling is available on Windows, Android, routers, and macOS (though not on macOS 11 and above). With TunnelBear, it's only available on Android and iOS devices.
One area where TunnelBear outdoes ExpressVPN is in the number of permitted simultaneous connections. TunnelBear allows unlimited device connections, while ExpressVPN imposes a limit of five. However, ExpressVPN goes some way in making up for this by providing a dedicated router app. Installing it protects all of the devices on your home network – even smart TVs and game consoles.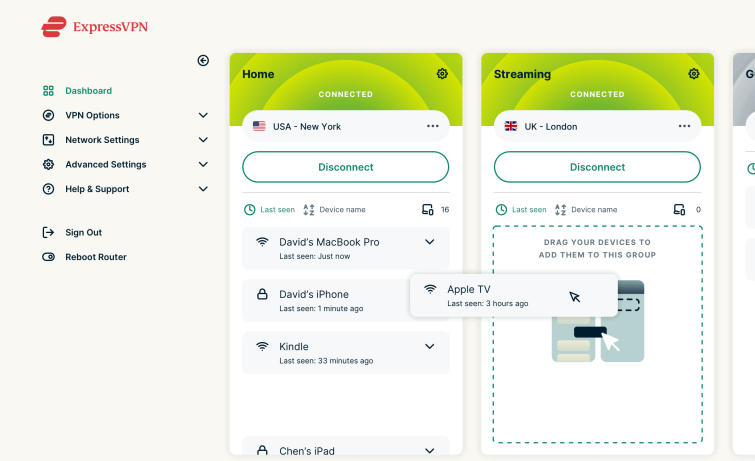 Both TunnelBear and ExpressVPN protect your DNS queries by running their own encrypted DNS on every VPN server. This ensures that your DNS requests are dealt with by the VPN provider rather than being sent to an ISP or other third-party.
ExpressVPN and TunnelBear also both have a kill-switch for Windows, Mac, and Android users – but not iOS. A kill-switch is used to stop the flow of internet traffic if the VPN connection drops out. It ensures you're not unwittingly using the internet without VPN protection.
Winner: ExpressVPN
Which streaming services can they access?
The ability to bypass geo-restrictions is a key feature of any VPN. In this respect, ExpressVPN is far superior to TunnelBear.
| No Value | ExpressVPN | TunnelBear |
| --- | --- | --- |
| USA | | |
| UK | | |
| Canada | | |
| Japan | | |
| France | | |
| Germany | | |
As the above table demonstrates, ExpressVPN does notably well at accessing a range of Netflix libraries – a feat almost unmatched by any other VPN. TunnelBear does less well. In a nutshell, you can't use TunnelBear with Netflix – though this is increasingly the case with other VPNs too.
ExpressVPN is also far better than TunnelBear at accessing other popular streaming services, such as Hulu, Amazon Prime Video, BBC iPlayer, and HBO Max.
| No Value | ExpressVPN | TunnelBear |
| --- | --- | --- |
| Netflix | | |
| iPlayer | | |
| Amazon Prime | | |
| Hulu | | |
| Disney+ | | |
As well as using the VPN service for streaming content, ExpressVPN subscribers have access to the company's MediaStreamer player. This Smart DNS service spoofs your location by resolving DNS queries in a particular country, and enables devices that cannot run VPN software to access geo-restricted content.
Winner: ExpressVPN
Torrenting
While not all VPNs support torrenting, ExpressVPN and TunnelBear are two that do. However, you'll be disappointed if you're expecting port forwarding as neither provider offers this service. What they do both have is a kill-switch, and a split tunneling feature. The former ensures you don't carry on torrenting if the VPN connection drops out, while the latter enables you to protect a torrent client while using a normal connection elsewhere.
Winner: Draw
Setup & usability
The best VPNs are easy to set up and easy to use. ExpressVPN and TunnelBear tick both these boxes by providing straightforward setup wizards and intuitive apps. The TunnelBear UI is the more approachable of the two, thanks to cutesy bear graphics and plenty of bear puns.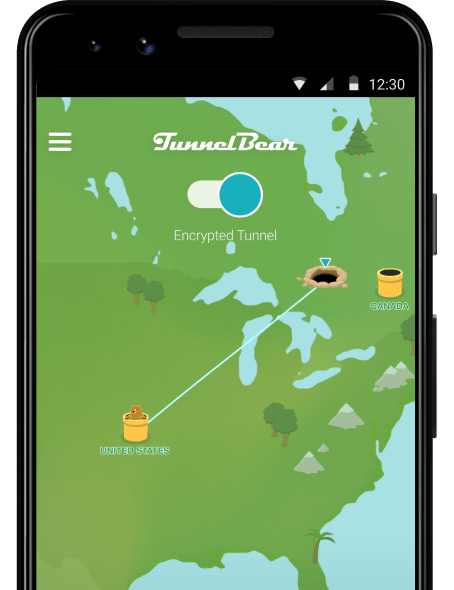 Both services make it very easy for beginners to get to grips with, thanks to large quick-connect buttons and toggle switches that automatically find the nearest server with the best connection. Alternatively, you can manually choose where you want to connect to. ExpressVPN provides a list of recommended servers to make this easier.
For advanced users, the ExpressVPN app has more to offer. You can run a speed test directly from the app, change the connection protocol, and check for leaks. While TunnelBear gives you toggle-switch-control over the various bear-related options – VigilantBear, GhostBear, SplitBear, and the like – it doesn't allow control to the same extent.
Both providers have apps for Windows, MacOS, iOS, and Android. ExpressVPN also has apps for Amazon Fire TV, Nvidia Shield, Linux, and routers.
| No Value | ExpressVPN | TunnelBear |
| --- | --- | --- |
| Android | | |
| iOS | | |
| Windows | | |
| macOS | | |
| Linux | | |
| nVidia Shield | | |
| Android TV | | |
| Fire TV | | |
| Routers supported | | |
Winner: ExpressVPN
Security
Keeping your data secure is clearly a high priority for ExpressVPN and TunnelBear. Both have allowed third-parties to audit their services, and both offer the highest level of encryption – the effectively uncrackable AES-256.
| No Value | ExpressVPN | TunnelBear |
| --- | --- | --- |
| OpenVPN | | |
| IKEv2 | | |
| L2TP/IPSec | | |
| AES-256 | | |
| IPv6 leak detected? | | |
| WebRTC leak detected? | | |
| IPv4 leak detected? | | |
Data authentication is performed using SHA512 in ExpressVPN, and a combination of ChaCha20-Poly1305 for Windows, AES-256-CBC for Android, SHA256 for macOS, and AES-256-GCM for iOS11+ in TunnelBear.
ExpressVPN uses RSA-4096 keys, while TunnelBear uses a combination of 2048, 3072, and 4096 bit Diffie–Hellman keys. If all this means little to you, the take-home is that both providers are highly secure.
In terms of protocols used to create the VPN connection, ExpressVPN is a better choice as it gives you access to its speedy and secure Lightway protocol. This is great for use with mobiles, as it keeps your connection secure when switching between networks.
ExpressVPN – like most other VPNs – gives you manual control over which protocol you use. TunnelBear, by contrast, pits two protocols against each other – OpenVPN or IKEv2 when using Windows and iOS – and uses whichever connects fastest.
Winner: ExpressVPN
Privacy
| No Value | ExpressVPN |
| --- | --- |
| British Virgin Islands | |
| Canada | |
| Logs traffic | |
| Logs connections | |
| Logs IP address | |
ExpressVPN is intentionally incorporated in the British Virgin Islands, which has no mandatory data retention laws. By contrast, TunnelBear is based in Canada, which belongs to the Five Eyes intelligence alliance. Moreover, it is now owned by McAfee and therefore falls under US jurisdiction. Needless to say, the US is also a member of Five Eyes.
The good news is that TunnelBear does not collect information about users' web activity, original IP addresses, timestamps, or DNS queries. If the government came knocking, TunnelBear would have nothing to give them.
ExpressVPN is similarly strict in avoiding the collection of personally identifiable information. In addition, its servers are RAM-only, which means their memory is wiped after every reboot.
Overall, the TunnelBear privacy policy is excellent. It's clearly set out and goes into easy-to-understand detail about what it does and why. TunnelBear – like ExpressVPN – does keep some connection logs, but these cannot be used to identify users.
Winner: ExpressVPN
Customer support
Responsive and competent customer support makes using a VPN that much more pleasurable. ExpressVPN appreciates this, and has made help available 24/7 via live chat. You can also contact them by email and expect a response within 24 hours.
The TunnelBear experience is a little less satisfactory as it has no live support. Instead, users can submit a ticket and expect a response within 24 hours.
Both providers have searchable "knowledge" areas where you can find answers to common queries, as well as troubleshooting sections to help you iron out any glitches.
If you're still unsure about committing to a paid service, ExpressVPN offers a 30-day money-back guarantee on all of their plans. By contrast, TunnelBear says that it offers refunds on a case-by-case basis, which means you will likely struggle to get your money back if you change your mind. What TunnelBear does offer is a free plan. This isn't as good as its paid-for counterpart, but can at least give you a taste of what to expect from a paid subscription.
Conclusion
ExpressVPN's RAM-only server network is more densely populated, and available in more countries, than TunnelBear's. It provides access to a greater variety of streaming services and enables smoother gaming, torrenting, and browsing too.
There are more settings to customize, more platforms to use it with, and better customer support if anything goes wrong. Its only real downside is its price, which might well be enough to put some people off.
In this case, it's worth asking what TunnelBear does well. The answer lies in its simplicity, which is baked-in throughout. The layout is friendly and approachable, and choosing from the array of options is made easier by only using toggle switches. Its privacy policy is the best we've seen in terms of readability and clarity.
In summary, while TunnelBear gets points for its bear-laden UI and overall ease-of-use, ExpressVPN is the more mature service.
Overall winner: ExpressVPN
If you're considering alternative VPNs, visit our other vs pages to see how ExpressVPN fares against different providers.