We recommend these VPNs for Pokemon Go
Pokémon Go, the AR sensation, set the world ablaze in the summer of 2016, initially rolling out in America and Oceania before finally arriving in Europe after developer Niantic was able to relieve the game's server strain. In just one week, Pokémon Go had become more popular than Tinder.
In 2023, aspiring Pokémon Masters are still checking off their Pokédex. The game has seen many updates, with new generations of Pokémon, seasonal events and community challenges.
For some players, however, catching a Pikachu or two might be easier said than done. The game can be region blocked or banned from schools and campuses, and others may have access to the game, but find themselves in a part of the world where Pokémon are sparse.
In this case, if you really want to catch 'em all, you can unblock Pokemon Go anywhere with a VPN. It is even possible to combine a VPN with a GPS spoofing app to travel the globe virtually, and finally complete your collection.
Best VPNs for Pokémon Go
Check out our picks below and be sure to read on to our detailed reviews of each provider for more information. These VPNs all come jam packed with security features, top speeds, and easy installation.
How to unblock Pokemon Go with a VPN
If Pokemon Go is blocked at your school, place of work or in the region you live, a VPN can help. Simply follow the 4 steps below to access the game.
Pick a VPN from the list above
Sign up to the service and follow the installation instructions
Pick a server and connect. If you just want to unblock the game, pick a server close to your own location.
Open the Pokemon Go app and catch 'em all!
Will a VPN change my location in Pokemon Go
No, this is a common misconception. Unfortunately, Niantic has been aware of VPNs since the early days of Pokémon Go. Initially, the company played whack-a-mole by banning VPN IP addresses, but has turned its sights towards the banning of users more recently.
As a result, a VPN can't entirely solve the issue of relocating you on its own, but used alongside a GPS spoofing app and mock locations program, you'll be able to drop your avatar anywhere on the map.
How does a VPN help?
In recent years, Pokémon Go has gotten wise to players trying to use a VPN to change their location, and the game is now combing through its servers for players whose locations don't match their GPS position.
If you'd rather avoid being banned or suspended from playing, you'll need the spoofing app for its added layer of security, as it effectively prevents the game from realizing that you've "teleported" halfway around the world. For this reason, we wouldn't recommend changing your location too often.
A VPN comes into play by cloaking your IP address, which Pokémon Go uses to determine your location, comparing it with your GPS coordinates. If the two don't match up, you'll likely get hit with the ban hammer.
A VPN takes care of the former part of that issue by allowing you to connect to a remote server - and there are myriad other ways in which this feature can come in handy!
Whilst a VPN can prevent you from being identified by your IP address, it cannot cloak your GPS location. This is where you'll need some other handy tools.
How does a spoofer help?
Seeing as Pokémon Go will rely on your GPS location in addition to your IP address, you won't be able to change your location without a spoofer.
This can be a tricky process, requiring a third-party app and, depending on whether you're using iOS or Android, can require you to jailbreak your device.
Luckily, there are plenty of spoofing apps available online, and they're typically free to download. Once you've got yours set up, you'll need to decide which location or region you're headed to, and select it.
It's important to remember to keep your VPN on and connected to a server in the same location during this process, as you'll more than likely face a ban from the game if you location hop without doing so.
The final piece of the puzzle is the Mock Mock Locations module. You can download the module from the Xposed Module Repository, and it's recommended to do so, as it'll prevent Pokémon Go from clocking on to your use of mock locations.
Warning
Try not to use this workaround too often. Niantic is more vigilant than ever when policing Pokémon Go and changing locations too often could draw attention to your account - resulting in a ban.
With all the tools assembled, it's just a case of applying them - but bear in mind that the steps are different for iOS and Android. For this reason, we've compiled a list of both processes.
What content am I missing without a spoofer and VPN?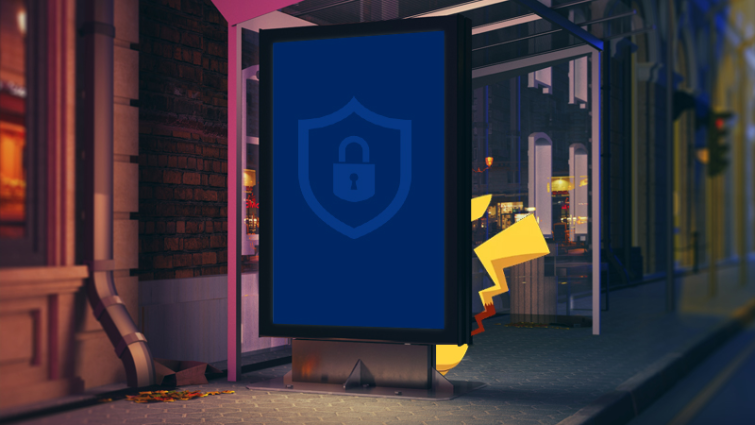 Unless you're living in a city, you might find yourself missing out on some key parts of the game. There tend to be more Pokéstops and gyms in these built-up areas, meaning that rural players run out of items more quickly and are less likely to come across rare Pokémon.
Additionally, cities form the central social hubs where players come together in order to raid Gyms, swap Pokémon, and battle.
So, by implementing a VPN, you not only have access to all of Pokémon Go's most exciting aspects, but you'll be able to roam across the world digitally - from London to LA, and everywhere in between!
How to spoof Pokémon Go on iOS
If you're playing on iPhone, follow the steps below to geo-spoof in Pokemon Go.
First, select and register for a VPN.
Download the VPN via the App Store and install it on your device.
You'll now need to jailbreak the device in order to change your location - a guide for which you can find here.
After your device is jailbroken, visit Cydia - an unofficial App Store for jailbroken phones.
Download tsProtecter, which will prevent Pokémon Go from finding out that you've jailbroken your phone.
Once tsProtector is installed, revisit Cydia and download a location spoofer app.
Enable your VPN and connect to a server as close to your spoofed location as possible.
Select your location from the location spoofer app - but make sure that tsProtector is running, too.
All done - you're ready to play!
How to spoof Pokémon Go on Android
If you're playing on Android, follow the steps below to geo-spoof in Pokemon Go.
Select and register for a VPN.
Download the VPN via the Google Play Store and install it on your device.
Download a fake GPS location app via the Google Play Store.
Head to your device's Settings menu.
Click About Phone.
Click Build Number seven times to turn on developer mode.
Return to settings and click Developer Options at the bottom of the menu.
Click on Mock Locations App.
Switch on Mock Mock Locations.
Enable your VPN and connect to a server of your choice.
Enable your spoofing app and select a location as close as possible to your VPN server.
Then, you're all set!
FAQs