Looking for a fast VPN? Getting good VPN speeds is vital for data-heavy tasks like HD streaming or gaming. To help, we run daily speed tests so you can see the fastest VPN services on the market. To date, we've run more than 250,000 VPN speed tests to find the fastest VPNs on the market - scroll down to see our real time results.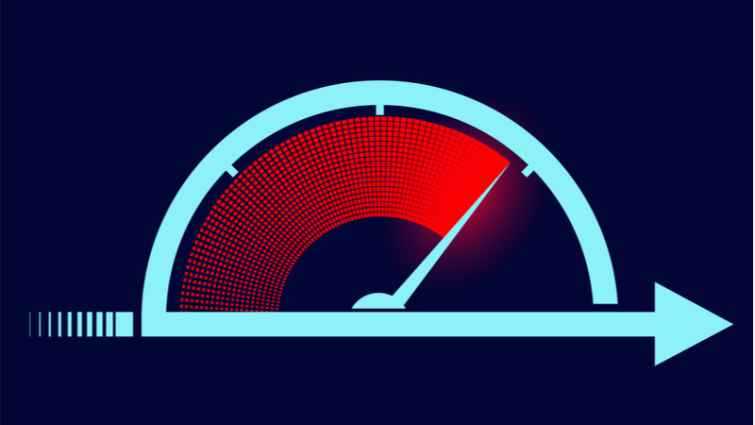 Which are the fastest VPNs?
Before we go through how we test VPN speed, let's take a look at the fastest VPNs. The table below updates in real time, so you can be sure these VPNs provide the best speeds on the market!
| Place | Provider | Average Speed | Max Speed | Visit Site |
| --- | --- | --- | --- | --- |
| 1. | | 88.16 Mbit/s | 218.63 Mbit/s | Visit Site |
| 2. | | 77.6 Mbit/s | 193.72 Mbit/s | Visit Site |
| 3. | | 67.96 Mbit/s | 295.32 Mbit/s | Visit Site |
| 4. | | 66.49 Mbit/s | 157.38 Mbit/s | Visit Site |
| 5. | | 66.37 Mbit/s | 134.89 Mbit/s | Visit Site |
VPN speed over time
The graph below updates daily to show you the average download speeds of the 5 fastest VPNs on the market over the past week.

* Other provider's speeds are shown lower down on the page
How does our scientific VPN speed test work?
At ProPrivacy.com, we're proud of our pioneering VPN speed testing method. We believe that that our extensive methodology allows us to achieve a much greater degree of accuracy. This means you can be confident that the VPN speeds you see on this page are closer to what you will experience with any of the VPN providers listed.
So, how does it work?
We get our hands on a VPN's.ovpn (OpenVPN) config files for Hong Kong, Netherlands, UK, and Australia
Our team of developers add these .ovpn files to our speed test system
We then test the burst speed* on the VPN's server (tested locally to our purposefully implemented test server)
We then record average download speed by testing all the servers that we have OpenVPN config files for
This is then repeated for each VPN 3 time a day!
* Burst speed is the max local speed recorded
The results you see on this page are an average consisting of:
60% of the average download speed
40% of the burst speed
Why do we do it like this?
We believe this gives a fair weighting between the average speeds achieved across all the VPN servers that we test - and the very fastest speeds (local burst) achieved during our tests. And, we choose to do it 3 times a day because we like to be thorough.
VPN speed comparison
Don't see your VPN in the table above? Don't worry, we have put more than 30 VPN services through their paces and recorded the average speeds in Mbit/s over the last 7 days in order to find the fastest VPN services. Take a look at the list below to see our results:
Speedtest List
Ivacy (88.16 Mbits/s)
ExpressVPN (77.6 Mbits/s)
Mullvad (67.96 Mbits/s)
LeVPN (66.49 Mbits/s)
TunnelBear (66.37 Mbits/s)
Surfshark (65.8 Mbits/s)
iVPN (65.69 Mbits/s)
HideMyAss (64.83 Mbits/s)
Buffered (64.09 Mbits/s)
IPVanish (63.51 Mbits/s)
NordVPN (62.77 Mbits/s)
CactusVPN (59.48 Mbits/s)
VPNArea (58.94 Mbits/s)
AirVPN (58.87 Mbits/s)
Hide.me (56.56 Mbits/s)
Windscribe (55.96 Mbits/s)
StrongVPN (54.93 Mbits/s)
ibVPN (54.59 Mbits/s)
PrivateVPN (54.33 Mbits/s)
CyberGhost (53.51 Mbits/s)
VyprVPN (46.52 Mbits/s)
GOOSE VPN (44.24 Mbits/s)
ZoogVPN (18.16 Mbits/s)
ProtonVPN (5.24 Mbits/s)
For more information about the world's best VPN speed testing system, head over to the official ProPrivacy.com SpeedTest page. Or for more information on a specific provider, check out their VPN review page.
Will a VPN always slow down my internet?
The short answer is yes. All VPNs tend to slow down an internet connection a bit.
This is because the encryption protocols that the VPN protects your data with - and routing your internet via a VPN server (which means data travels further) - does incur a loss of connection speeds. But, the "fastest" VPNs on this page should have the most minimal effect on your speeds.
One thing to remember: If your internet is extremely slow to begin with, a VPN (even a fast VPN from this guide) can make activities like streaming or gaming very tough. If you're unsure check your internet speeds without a VPN first.
7 top tips for faster VPN speeds
To get the best VPN speeds possible, we recommend trying a few of the tips list below:
Connect to a server closer to you - Select a server that is as close as possible.The closer the server, the faster your connection speeds will be.
Use the fastest VPN protocol - The fastest and most secure VPN encryption protocol is OpenVPN. This is available on most clients.
Use a wired connection - Try connecting your PC to your router with an ethernet cable.
Using a VPN router - If your device is running a bit slow, having the VPN router will free up some valuable computing power.
Use a different port - Some networks slow down traffic over certain ports. If your VPN client has port option try a few of them.
Test a different device - Older devices may not be able to handle the VPN software, and its capabilities.
Temporarily disable your antivirus - If your speeds improve with your antivirus disabled contact your VPN for further advice.
---