A Japan VPN lets you conceal your real IP address (location) to pretend to be in a different country. This allows you to bypass local censorship of piracy sites (like the Pirate Bay, which is restricted for copyright reasons)

Japan is very strict when it comes to copyright protection. It also has a history of working closely with the US government, which still runs a lot of surveillance in the country. For Japanese internet users who want digital privacy, a Virtual Private Network (VPN) is an essential tool. A VPN allows people living in and visiting Japan to access geo-restricted websites and online services from around the globe.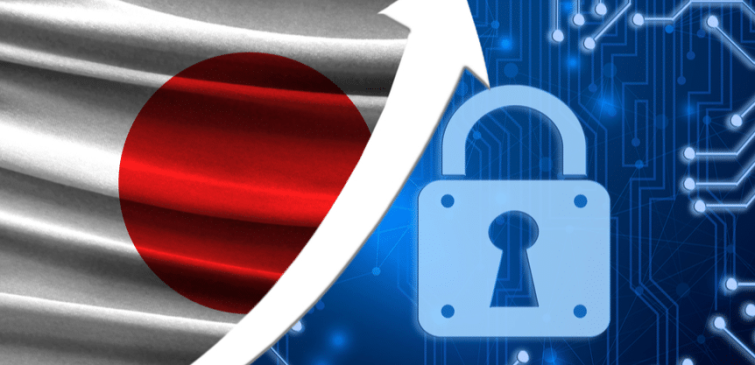 Top 5 VPNs for Japan?
Why do I need a VPN for Japan
A Virtual Private Network is an online subscription service that allows you to pretend to be in a different country. As soon as you connect to a VPN, it conceals your real IP address. You can select from a list of server locations to pretend to be in any of the places where the VPN has servers.
Japan is an extremely free nation with very little censorship. Despite this, the government takes a harsh stance on copyright piracy. People caught BitTorrenting or streaming content illegally can face imprisonment, so, anybody in Japan thinking about watching or torrenting pirated content should be exceptionally careful. A VPN is the ideal solution. It stops ISPs and the government from being able to intercept web browsing data and communications.
For people who don't appreciate being watched by the government and placed under constant surveillance, a VPN is the natural solution. What's more, it isn't just the Japanese government that citizens need to be aware of. Japan works closely with the US government, which means that the NSA is probably also snooping on Japanese citizens.
How to Choose a Japan VPN
there are several things to consider when choosing the right VPN for Japan, we've listed them below to help you out:
Privacy policies and encryption
The VPNs in this guide all have watertight privacy policies (logging policies) and a proven track record of providing privacy for their users. A strong logging policy, which promises that the VPN provider won't keep any usage logs, means that there is no data laying around the provider's server that could later be used to see what you did online. A Japanese VPN needs strongly implemented encryption. Many VPNs not only have poor privacy policies but also have outdated or poorly implemented VPN encryption. The VPNs in this guide are all world class services that have everything you need to keep your data private and secure.
Server locations
A VPN needs to have a large network of servers located all over the world. In addition, those servers must provide fast connection speeds. All of the VPNs in this guide have tier-1 networks of servers spread around the world. As such, the VPNs in this guide are perfect for gaming, streaming in HD, and doing other data-intensive tasks.
Speeds
Our recommendations all use the very best infrastructure to provide super fast speeds. However, you can still optimize your VPN connection to get the fastest speeds available to you. If speed is your main concern, then always connect to a VPN server that is closer to you. If, for example, you want to pretend to be in the US, then select a VPN server on the west coast. This will ensure that you get the best speeds available to you.
Quick view
The services that we've recommended are fast, have plenty of server locations around the globe, and can be used for data-intensive tasks such as streaming in HD. In addition, all of these VPNs have strong privacy policies and well implemented, military grade encryption.
If you have any questions, please don't hesitate to contact us below.