This article explains how to view and clear your browsing history (the web cache, cookies, saved passwords and more) in Chrome on Windows.
You can easily remove all or some of your browsing history that Chrome saves on your computer as you browse the Internet. You may want to do this, especially if you are using a shared computer.
Here is how:
How to view Chrome history
Viewing your history helps you find the web pages that you have visited.
On your Windows or Mac computer, open Chrome then go to Options (the burger icon) -> History -> History (or press CTRL – H).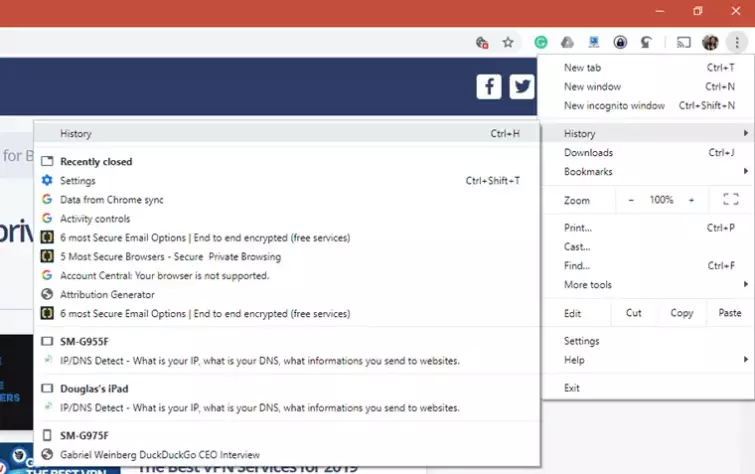 You can then see your full history.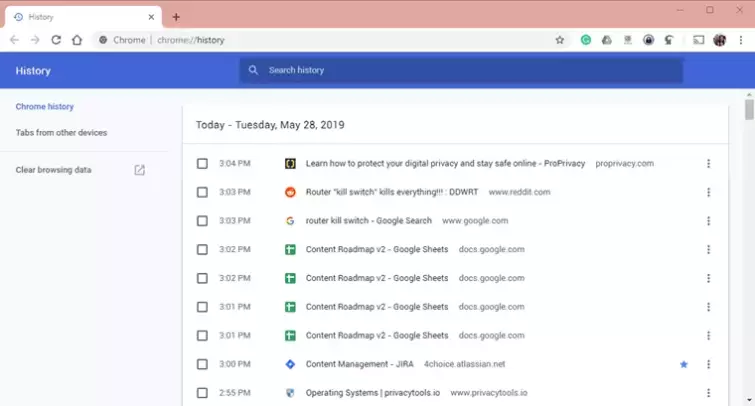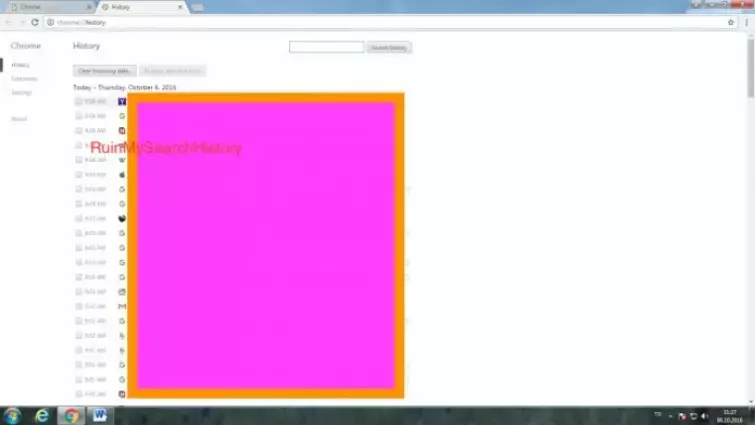 You can also search your history..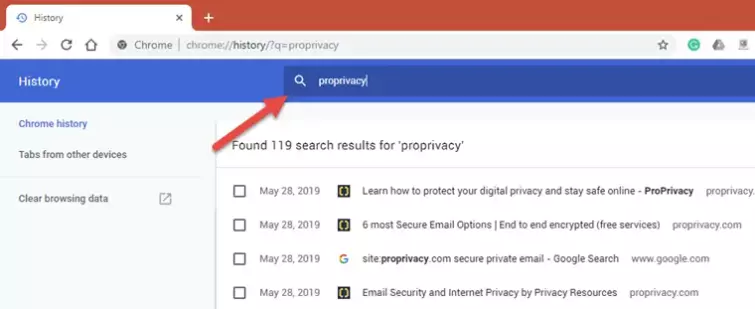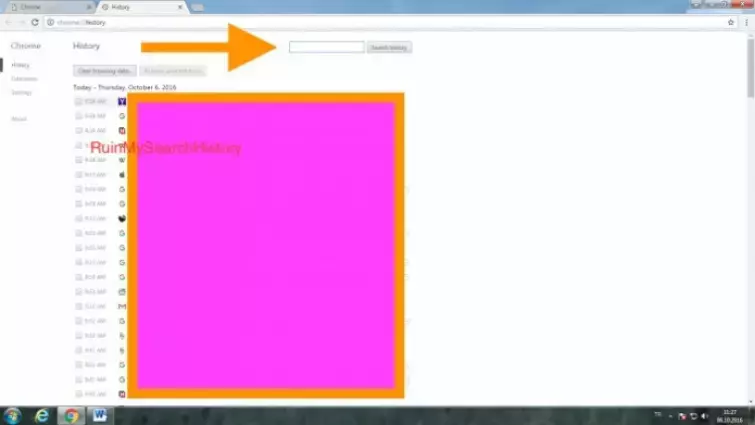 How to delete search history in Chrome
1. On the History page (above) click "Clear Browsing data."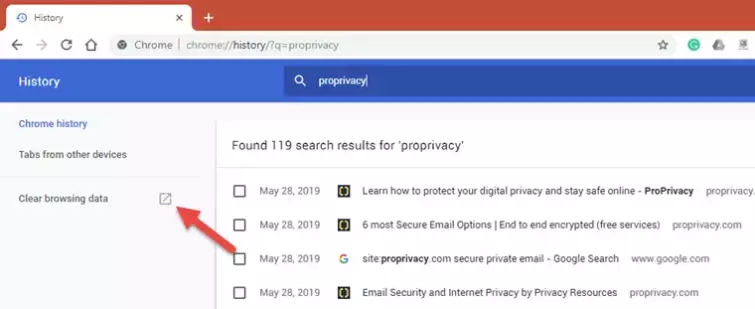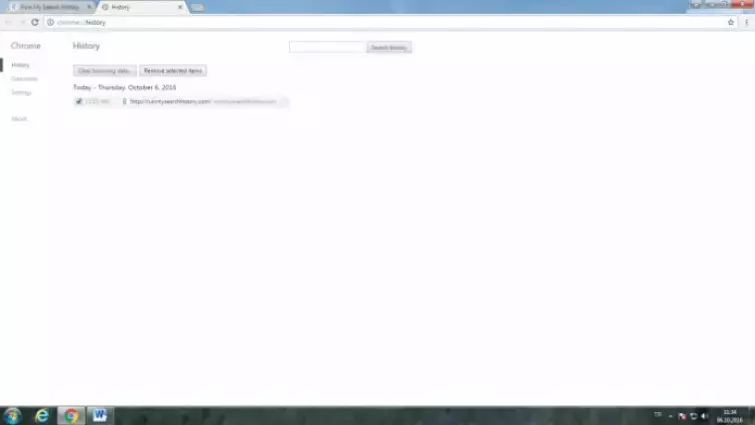 2. Select which data you like to delete (such as your History!) and hit "Clear data." Clicking the advanced tab gives you more granular control over what gets deleted.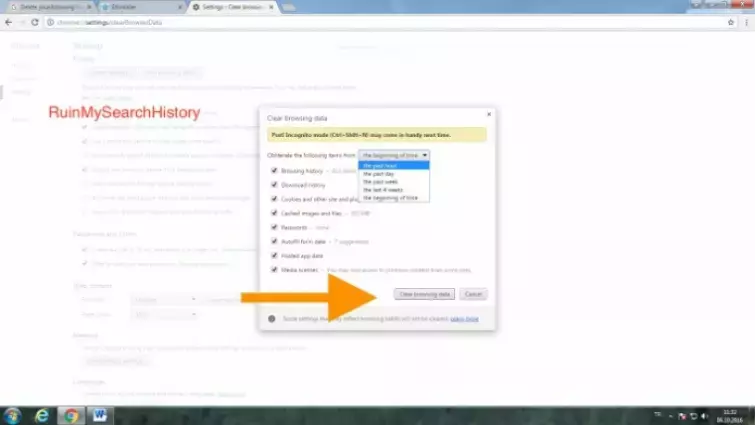 How to delete a specific site from your history
On the History, page check individual history results you would like to delete then hit "Delete."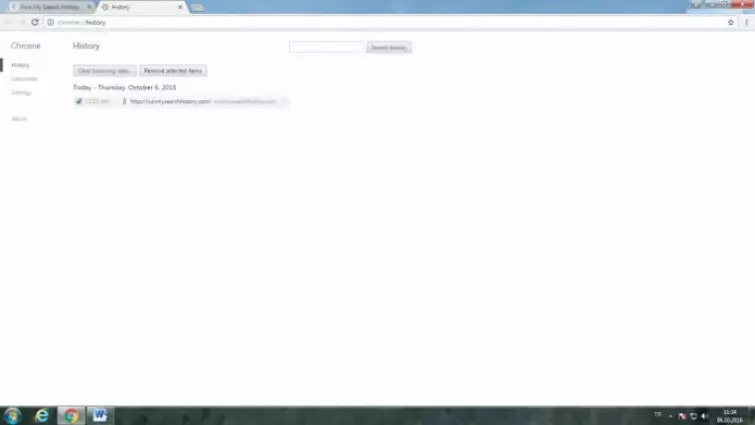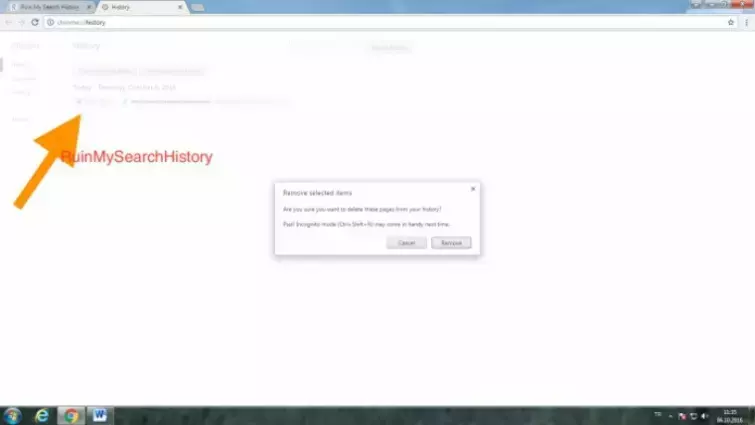 If you are interested, we also did the same type of posts for Internet Explorer, Microsoft Edge, Safari and Firefox. Check them out if you need to delete the browser history from those browsers as well.
If privacy is a subject of interest for you, we recommend taking a look at some VPNs that will allow you to truly have privacy when being online.