VPN Watcher Review
Category:

Last Updated:

November 19, 2019
We have looked at the subject of how to protect yourself when your VPN connection fails before. This an important issue, particularly for P2P downloaders who leave their BitTorrent clients running most of the time, and don't want their VPN connection dropping when away from the computer. Enter VPN Watcher.
Summary
VPN Watcher claims that It will check your VPN connection 'every half-second or less (up to 100ms) depending on current networking conditions', and shut down any specified program immediately it detects a disconnect.
As soon as you reconnect to a VPN server it will start the specified programs up again. We were particularly excited by the fact that according to, VPN Watcher is available for Windows, Mac OSX, iOS and Android! Unfortunately, as we shall see, the mobile offerings do not live up this promise.
Features
VPN Watcher claims to work with PPTP, L2TP or OpenVPN encryotin Windows, but OpenVPN is not supported in the OSX version.
Note that VPN Watcher is proprietary software (i.e. its code is not open source and therefore can't be independently verified), but as an Estonian we at least don't think NSA spying is an issue (if such things worry you). There are both paid-for and free versions of the desktop software, with main the limitations of the free version being that the connection is checked every 500ms (rather than 'up to' every 99ms), and only one program can be controlled. If all you want to do is secure your P2P connection then the free version should be fine.
Pricing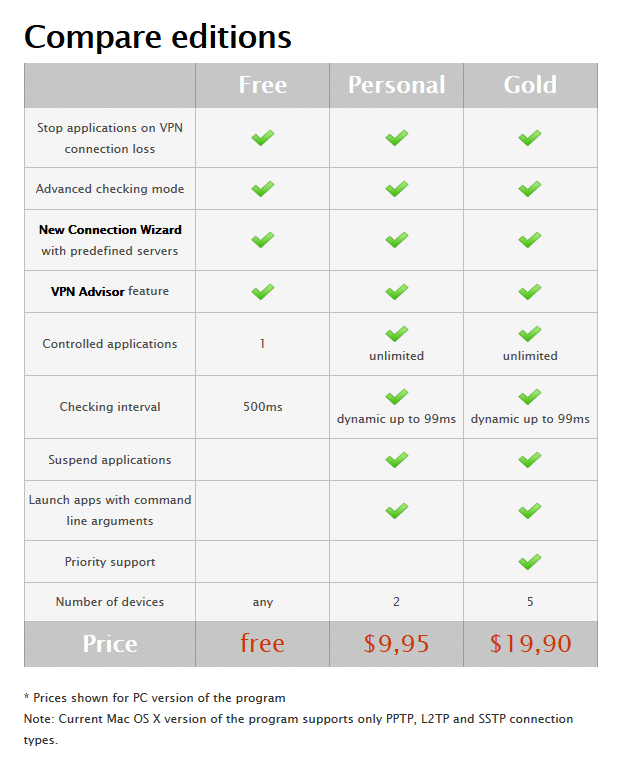 The mobile apps are free (but a waste of space).
Windows App
We found the program very easy to use. Just download, install and run, then to use OpenVPN select the 'Tap-Win32' adaptor installed by OpenVPN…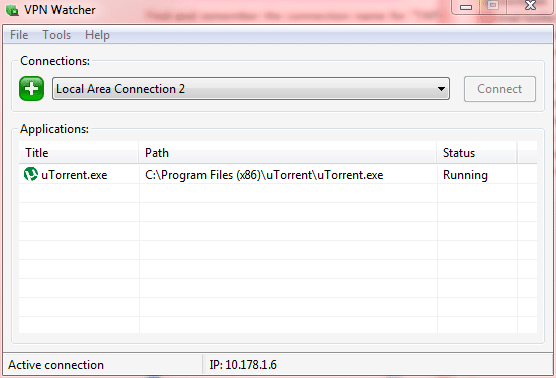 To find the name of this adaptor go to Control Panel -> Network and Internet -> Network Connections.

(If you can't see it then you may need to reinstall your OpenVPN client, ensuring that the 'Hide the TAP-Win32 Virtual Ethernet Adapter' setting is unchecked on the 'Choose Components' screen.)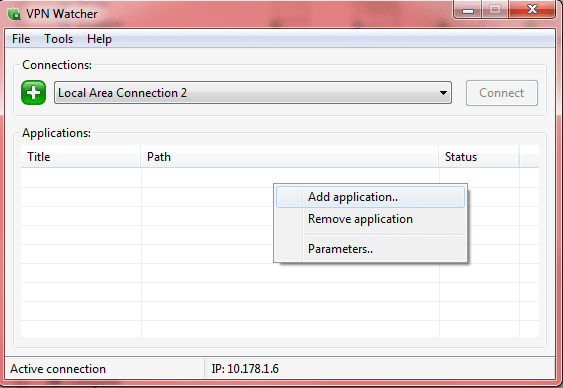 To add a program that you want down on disconnect and run on re-connect, right-click anywhere in the 'Applications' area, select 'Add application', and navigate to the desired program. The free version of VPN Watcher only allows you to add one program.
And that's it! When we added uTorrent it started up immediately, and then shut down the second we disconnected our VPN service. Excellent.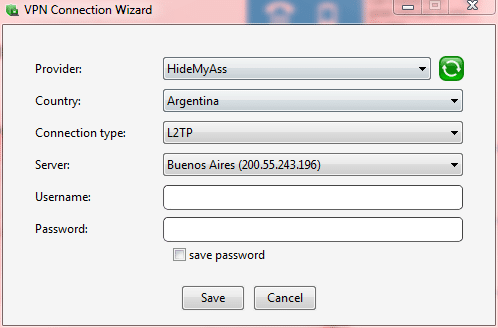 Setting up PPTP (really not recommended) and L2TP is also very easy. The program comes with easy setup pre-sets for HMA, ibVPN, PureVPN, and StrongVPN (although we are not really fans of any of them)
Get the best for Windows
Android App
After being very pleased with the Windows program, we were totally disappointed with the Android app, it does not act as a kill switch at all. All it does is for Blacklogic, HMA, ibVPN, ICanVPN and StrongVPN servers at a given location, provide ping times, and link to VPN providers'. Complete and misrepresented rubbish (and the iOS VPN app appears to be identical). We recommend using a good Android VPN app instead of using VPNWatcher.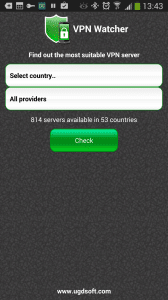 Conclusion
We have somewhat mixed feelings towards VPN Watcher. The Windows version is very good, and we highly recommend it. We have not had the opportunity to test the Mac version, but as long as you can put up with the fact that it does not support OpenVPN, it probably works in a similar way (and is the only Mac VPN kill switch software we know of).
The mobile apps are a complete waste of time (we are tempted to say 'con', but as we didn't pay any money for them that seems a bit harsh), and most certainly do not do the job we expected of them.