Press Hub
Access to ProPrivacy.com press releases, images and brand resources. For further information, download our media kit or get in touch with our communications team below
PR Contacts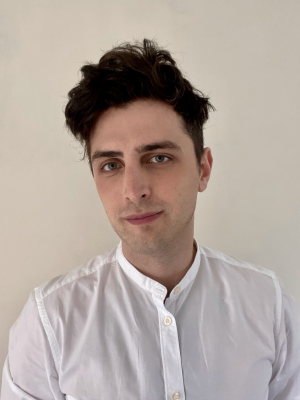 Oliver Leigh
Digital PR Executive
In the News
"2021 was a bumper year for cybercrime, with around 30,000 websites hacked each day, according to TechJury. These digital attacks targeted everyday users as well as giants, like Microsoft, SolarWinds, and Colonial Pipeline – and 2022 will no doubt have its own share of security threats..."
"Cybercriminals will capitalise on all opportunities, and manipulating loved ones into paying money in a Friend in Need scam is perhaps its most dangerous. As such it is vital the public are aware of this insidious strategy."
"This is the worst browser to use on your iPhone — and two additional browsers to keep on your use-sparingly radar."
"this is the worst browser to use on your iPhone — and two additional browsers to keep on your use-sparingly radar. "
"In the era when our smartphones became like an extension of our brains – memorizing our search history, correspondence, images, and other important files – it became mandatory to secure them as much as possible"
""Luckily, there are some easy yet very effective protective measures you can take to mitigate the risk of exposure and protect your sensitive data from all sorts of prying eyes. If you are an iPhone user, simply disable these three iOS features and you'll already be making a lot of difference in your privacy settings – and as a great bonus, you'll extend your battery life."
"turn their area of the neighbourhood into a surveilled space due to its video recording functionality and audio processors, which are able to pick up sound 40ft away."
"You should assume your wireless carrier captures at least some of the metrics associated with your browsing behavior"
"More focus needs to go on identifying these abusive users and targeting their actions specifically,"
"A scammer's primary desire is to steal personal information and gain control of people's devices to steal data that is useful for the purposes of engaging in fraud or identity theft."
"You set a separate password for the folder and it is invisible by default—so won't show up on your home page. Using the Secure Folder lets you add apps and files that you want hidden, and keeps them safe"
"Two-factor authentication or 2FA, makes it much harder for a hacker to gain access to your account"
"Sky have undoubtedly put their consumers at risk by taking so long to effectively respond to the disclosure of an exploit on their routers, having taken almost a year to even begin patching the affected devices. During that time, anyone with the requisite knowledge could have taken advantage of this exploit to access a Sky customer's internal network remotely. Once that happens, a hacker can basically do what they like."
"This includes monitoring users' internet traffic, including a complete list of websites that users have visited, and sometimes stealing passwords and other personal info"
"Although Facebook is very good at identifying the common hallmarks of a fake profile, there is a sort of arms race going on between Facebook and well-funded adversarial groups who have the time and experience to craft plausible people,"
"If we allow for invasive cash surveillance, every expenditure will suddenly be under vicious governmental scrutiny, and without constant maintenance and fortification, cashless societies could see a rise in more damaging financial exploitation."
"The fact remains that anyone with a Ring Doorbell can turn their area of the neighbourhood into a surveilled space due to its video recording functionality and audio processors, which are able to pick up sound 40ft away"
"Hannah Hart, a digital privacy expert at ProPrivacy, said: "Whilst this case doesn't set a legal precedent, it does continue an ongoing conversation about our changing attitude towards domestic surveillance - and how normalised it has become in our communities." "The fact remains that anyone with a Ring doorbell can turn their area of the neighbourhood into a surveillance space due to its video recording functionality and audio processors which are able to pick up sound 40 feet away." "This means a small number of residents can effectively transform public spaces into surveillance hotbeds, and even share their recordings with police."
"The defendant had excessively placed cameras across his property, including the garden, a shed and even on his neighbor's wall. This is an extensive amount of surveillance that far outstrips what is necessary to monitor a property, and brings into question the defendant's intent." "Another of the key proponents that resulted in the £100,000 fine concerns the Ring Doorbell's audio recording capabilities."
"These creepy messages take total advantage of the nature of sites like Depop and Vinted, which women have used to boost their income during the pandemic"
"Ultimately, the scammers behind smishing attempts will try to get you to click on a link by preying on your sense of urgency or panic. The fake delivery texts frequently claim that a victim has a package waiting to be collected or an unpaid fee – exactly the thing which might spur a target into clicking a link without taking time to determine if it's legitimate."
People will suffer as a result of this, and not just the high-profile members of the Afghan army who have been outed by the failures of a rushed withdrawal. Once again, the MoD has given the Taliban an opportunity to launch physical and digital attacks against ourselves and our allies, and all out of a perceived lack of digital literacy
"The digital world is our new dating arena. Unfortunately, sextortion scammers have also benefited from this evolution. Whether it's by catfishing, "love-bombing" a victim, or taking advantage of hookup culture, the scammer in question can quickly escalate an online relationship"
"Any time something so graphic and horrifying is posted and disseminated online on a platform like TikTok that is used by so many, especially teens and younger generations, it's going to have major effects on how users feel about the platform"
"Some of the data is reportedly over five years old, meaning that a number of the addresses likely no longer even belong to the gun owners included in the leak, putting an even greater number of individuals at risk."
"Scammers are attempting to capitalise on people's sweet tooth by deploying phishing emails offering recipients a free 'Cadbury Pack' which appears to be an assortment of treats from the well-known chocolate maker."
" there was a lack of funding and training at Action Fraud, the national reporting centre for fraud overseen by City of London Police."
You'll need to be careful...Even if you have downloaded BlueStacks from the official site, you can still download potentially malicious apps from the Google Play Store."
It is vital that consumers throughout the UK are on high alert for fraudulent Hermes smishing texts, because it could leave victims open to the theft of their personal information and payment details as we have seen with similar Royal Mail and DHL courier scams." "Anybody who receives a text message, phone call, or email, asking them to pay to have a parcel redelivered is advised to contact the vendor directly to find out the status of their delivery."
This should be a wake-up call for governments to step up and hold spyware developers like the NSO Group accountable for their role in stoking the flames and profiting off human rights abuses,
"You may want to take a moment to consider whether this is a piece of technology you really want in your child's bedroom... The cute speaker will collect, process and analyse this data, potentially even sharing it with various third parties"
"Initial forensic analysis suggests that the ransomware attack on Fujifilm started with a Qbot trojan infection last month, which gave hackers a foothold in the company's systems with which to deliver the secondary ransomware payload"
check the URL to see if it matches that of the official site, and if it doesn't you may be walking right into a cybercriminal's trap.
""Beyond the obvious privacy concerns surrounding the development of massive stores of personal health data, NHS numbers, passport numbers and individuals' travel history, there is also a major concern that the data collected by the vaccine passport scheme may be used beyond the scope and timeline of the pandemic by the government or even other third-party agencies,"
"If Google sees that someone already attached an account to a phone number or a secondary email address, it will prompt that user to begin making use of MFA," he said. "This will greatly reduce the risk of an account being penetrated due to the use of a password alone. "While not all users may want to implement MFA because they prefer the ease of use and convenience, in reality this is something that is designed to help those users and to protect their accounts. "Google will only make it mandatory for people who have already provided linked information to begin using 2FA, meaning that users will not be forced to provide any additional data to Google."
"Employees should know never to click on any link or download any attachment contained in any unsolicited email or text message, never to plug hard drives or USBs into shared public systems, and never to download pirated software to their devices"
"The opportunity to exploit people's eye movements and nerve impulses to detect whether they are interested in content offers endless potential for surveillance capitalism," he told BBC News. "Legislators should look closely at the legality of this new data collection and subsequent usage to ensure that consumers are adequately protected."
"many users are confused about how incognito mode works and its design. The incognito mode is designed to prevent their web history from accumulating on their device for the duration of the incognito session"
"So far the scam has been reported in Hampshire and now Hertfordshire, but there is a real danger that it could spread nationally, which is why we must help to spread the word to family members and friends"
Full Article
"The breach included sort codes and the last four digits of customer bank account numbers, leaving them wide open to fraud. Hackers now have access to all the user credentials and passwords from the Npower app, which means that consumers must change the passwords of any accounts that use the same details." "The probability that consumers will also now receive phishing emails is high, so it is essential that consumers watch their inboxes carefully for any emails that coerce them into following links or ask for personal information,"
"It is also a crime that can isolate victims - they are often reluctant to reach out to friends, family or the authorities for fear of being called gullible - or worse." "It's easy to get swept up in feelings, and we often go out of our way to please the people we're trying to impress. Sadly, romance scammers prey on these very human foibles to trick their victims."
"Parece que o objetivo principal do malware é enganar as vítimas para que elas caiam em um golpe de assinatura de adware [vírus que executa anúncios sem permissão], que leva a vítima a ser fraudada... - Veja mais em"
"they should be consistent in their responses rather than picking and choosing which world leaders should have a voice… and which shouldn't," they said." "It is curious why, then, have other high-profile accounts, which have much more directly called for violence in the recent past, not been de-platformed in the same way,"
"As suspected, location information collected in the centralised database for the purposes of preventing the spread of the virus can also be leveraged by Singaporean police -- thanks to existing legislation. This means citizens' location data is being stored in such a way that is extremely damaging to their privacy, their freedom of movement, and their right to free association."
Zoom users need to wary of the latest Zoom phishing scam currently circulating. The scam tricks users into following a false link, either in an email, text or WhatsApp message stating that their Zoom account has been suspended.
Anybody in the UK that receives a text message purporting to be from a delivery service must remember that it could be a scam and that they should never follow any links contained in SMS messages or provide their information to the sender.
Hinge will comply with authorities to assist in the prevention or detection of crime…or to protect the safety of any person. This can obviously be a good thing, if, say, someone's life, or national security, is at risk. But Hinge has "no say over what the warrant is about.
It could well be that [in some cases, charities] are not even fully aware of the trackers they have on their sites.
Never input your bank or card information after following a link on any emails that claims it is from the Royal Mail, because it will result in your card details being stolen by criminals.
"This is not the first time MiHoYo has been criticized for failing to secure users' privacy and shows how little concern they pay. By showing users' personal information, with no authentication, they have allowed potential stalkers, scammers, and other cybercriminals access to sensitive information, and carelessly put Genshin players at risk"
"This is not the first time MiHoYo has been criticized for failing to secure users' privacy and shows how little concern they pay. By showing users' personal information, with no authentication, they have allowed potential stalkers, scammers, and other cybercriminals access to sensitive information, and carelessly put Genshin players at risk."
This will allow hackers to communicate with a command and control server to install secondary exploits such as keyloggers. It is important for consumers across the UK to be alert to the possibility that they too could receive bogus cold calls to fix an issue with their Amazon Prime account ahead of Black Friday
As with Snapchat, the recipient of a message could take a screenshot, which would enable them to store that message indefinitely.
As with Snapchat, the recipient of a message could take a screenshot, which would enable them to store that message indefinitely.
It's not unsurprising that huge numbers of people around the UK have fallen for fake news surrounding the reopening of Woolworths. The brand was a much-loved part of UK shopping history.
"Given the President's near-constant activity on Twitter, his 87 million followers and the sheer power that he holds as the leader of the free world, Trump's 'maga2020!' password is incomprehensibly dangerous,"
Hopefully, the Toobin case will encourage other users to check they know and understand the core Zoom functions to ensure they don't find themselves in a similar situation.
Those entering their credit card information into a compromised payment page would really have no idea that they were handing their card details over to cybercriminals because these malicious payment pages are designed to appear perfectly legitimate
Public wifi is typically left unsecured and represents an attractive target for hackers
The app is potentially cutting out a large percentage of would-be users, including the particularly vulnerable older generation, as well as those on low-incomes.
"This 'data' includes the specific page being visited as well as other technical attributes, both of which can be used to build highly detailed profiles of UK citizens. This data is then re-shared by companies within the AdTech industry and it is almost impossible to understand where personal data ends up or how it might be used,"
Anybody who finds that they have received a message containing a long string of random characters is advised to login to WhatsApp Web to block the sender, delete the message, and alter their group privacy settings.
Regulators in Germany are right to question the legality of this move, consumers should be allowed to own a device without linking it to Facebook
These latest blocks reveal that the government is ramping up its efforts to control the flow of ideas on the internet.
The chances that Google could be influenced by the US government in order to take down content it doesn't agree with is concerning, and it is important to consider who gets to decide what is taken down and why.
Anybody who receives an unexpected package needs to be aware that their data is being misused by the seller.
It is vitally important for any BDA user affected to remain on alert and be careful not to provide any information to anyone unfamiliar to them that may be requesting it.
With Brexit looming and a lack of trade deals in place, The UK appears to be scrambling to repaid relations with China wherever possible.
The Russia report finally published today by the UK government confirms what cybersecurity experts have been calling attention to for many years – that the Russian government and its state-employed hackers are engaging in active cyber warfare against the West
Digital rights group ProPrivacy called Facebook's move "a win for both digital privacy and human rights in the region".
With the stakes so high, and the punishments so severe, it is great news to see big tech companies like WhatsApp pushing back in favor of democracy and freedom of expression.
Tomaschek states that although it took Apple nine days after the discovery of the bug to patch it, the company did take action and [publicly acknowledge] and [resolve] the issue.
The sad reality is that people's contact details could potentially be inappropriately handled by pub staff, opening consumers up to all kinds of privacy and security risks, including the potential of stalking or other unwanted criminal activities
If the police cannot trust this scheme to safely handle their data, then why should we?
The Chinese government is taking advantage of the pandemic and stepping up its attempts to enforce control over the region.
It is important for customers to be vigilant whenever they receive unsolicited emails or emails that appear to be from EasyJet, as these could be fake emails which link to cloned websites designed to steal your data.
Most of the nine million easyJet customers hacked appear to have only emails and travel details exposed - although this is still extremely problematic.
Anybody who has ever purchased an EasyJet flight is advised to be extremely wary when opening emails from now on.
Someone could use information about your weight and where you were shopping to sell you diet pills. There can be a real dark side to this.
If they want to turn the tide of big companies and government moving away from using Zoom, it is going to take more than superficial fixes such as enforced passwords.
Since the outbreak of the Covid-19 there has been a 400 percent upswing in online scams geared at stealing people's Personally Identifiable Information and financial details.
Anybody tagged in one of these "just for fun" questionnaires via social media sites like Facebook is reminded that filling in those forms is a truly awful idea.
As calls on the platform are secured using end-to-end encryption, outsourcing AI-processing of missing packets in order to reduce audio jitters was simply not an option for developers.
"As calls on the platform are secured using end-to-end encryption, outsourcing AI-processing of missing packets in order to reduce audio jitters was simply not an option for developers," he told the BBC." "Google solved this by performing all the processing on your device so that no data is ever transmitted to a third party. The system is currently available on Google's Pixel 4 smartphone - the company says it plans to expand to more Android devices later this year."
Anybody who decides to use the Houseparty application to stay in contact during quarantine needs to be aware that the app collects a worrying amount of personal information.
These kinds of provisions are far-reaching surveillance expansions that individual users ought to be informed about directly before and not after their personal data is collected.
Wherever the data is held, it is subject to the data laws of that jurisdiction. US privacy protections are far weaker than those afforded to the EU, meaning Google is likely just the first of the big tech giants to move UK consumer data stateside
In the physical world, we're often wary about strangers approaching us, but online we let our guard down.
Twitter suffering an incident regarding a network of fake accounts coordinating a mass exploit of their API to match phone numbers to Twitter profiles is extremely troubling.
The situation is particularly dire in countries where your sexual practices can get you in trouble with the law if the information gets into the wrong hands.
Government regulation is essential when it comes to the laws that bind the digital world. All too often, 'big tech' have proven that they are either unwilling, or incapable of self-regulating
These companies convince us to overshare. They convince us that the more information we put out there, the better the match we're going to get.
It is crucial to secure all your accounts with a strong and unique password, whether you are married to a footballer or not.
One of the main problems with 'smart cities' and facial recognition technology is the fact that it does have the potential to be used for these nefarious purposes.
The ability to use facial recognition to identify protesters will permit the [Hong Kong] government to track down dissidents and prosecute them once the dust settles.
From a privacy standpoint, alarm bells should be ringing when one company has a monopoly on our personal data.
Consumers who own a device that doesn't have a fingerprint scanner are automatically going to be at higher risk
It's also worth remembering before you send or respond to one of these messages, that anything you say in them can, and most likely will be shared publicly on Twitter.
This incident highlights that security teams at companies, especially those companies that handle highly sensitive consumer data as Monzo does, must do better to protect the integrity of that data.
If you allow your device to die each day, and charge the battery until 100 percent each night, your computer battery will only last for 500 days (less than two years).
At some point, we have to stop and ask ourselves whether the cost to our privacy are no longer outweighed by the benefits.
Persistent surveillance affects human behavior at a fundamental level. Our schools and universities have always been environments that promote academic exploration and nurture inquisitive minds.
The company's alleged ties to the Chinese government are enough to raise questions regarding the underlying motives of the company.
Congress' attempt to crack down on the use of deepfakes is the first sign that legislators are acknowledging the dangers that this technology poses.
There's no reason why whoever bought this laptop couldn't go ahead, take that code, improve it, and come up with a brand new version.
GDPR strictly regulates the storage and collection of data around sexual orientation and behaviour but this is the very data a successful relationship robot would need to fulfill its function as a sexual partner.
Losing your master password could put all your accounts at risk. You should use two-factor authentication when accessing your password manager.
The concept of being able to sign in without using a real email address is a step in the right direction for consumers. Being able to sign in without sharing a real email address removes one crucial bit of data from those services' hands.
Zuckerberg's announcement shows that he is willing to make whatever potential advertising and financial sacrifices need to be made in order to achieve his vision of a more private social networking platform.
A user-friendly and privacy-minded Facebook would put the power back in the hands of its users.
Nest's failure to disclose the onboard microphone included in its secure home security system is a massive oversight.
A study by BestVPN.com and Kaspersky Lab in 2018 revealed that pirated Game of Thrones episodes carry the highest risk of containing malware.
If you grant an app permission to access your contacts list, GPS data, pictures - or anything else - you must assume it is using that data
Millions of sports fans worldwide will descend onto the internet eagerly searching for a free stream. The result is every hacker's dream.
BestVPN.com, a UK-based service, said it had seen a 1,500% jump in VPN searches by Zimbabweans.
BestVPN.com reported a 1,560 percent surge in searches for Virtual Private Networks Monday and Tuesday
Unsecured smart home devices may actually be hiding potential 'danger'.
Responsibility is on parents to educate their children about online security risks.
Our reliance on technology and, as a consequence, our digital footprints, are growing at an exponential rate.
A survey by UK-based VPN price comparison and review site BestVPN.com has revealed the state of online privacy in the US.
Hackers are increasingly turning to pirated episodes of popular TV shows as a vehicle to deliver malicious software, according to new research released Sept. 26 from antivirus vendor Kapersky Lab and U.K.-based website BestVPN.com.
BestVPN.com... reported a 1,600% increase in traffic to its website from Uganda on the day that the tax was introduced.