Everybody wants their children to be happy. However, these days it can be quite hard for parents to keep up with the TV-related demands of the playground. We understand what you're dealing with - the list of popular cartoons seems never ending!
Of course, no one wants their children to miss out, but it's not always easy to afford the vast amount of different children's channels that are available nowadays. Thankfully, there's an answer to your prayers, and that answer is a Virtual Private Network (VPN) service.
Access Cartoons Online
A Virtual Private Network allows you to access cheaper options for watching cartoons online as well as opening up other streaming libraries from all around the world. A VPN is your golden ticket to securely accessing almost unlimited cartoons for your little ones!
What Is a VPN?
A VPN is an online service that does two things. Firstly, it provides encryption. This means that your web browsing data (incoming and outgoing) is securely scrambled. The outcome is digital privacy that stops anyone from knowing what you do online.
Next, a VPN allows you to pretend to be in a different country. This allows you to overcome local censorship and international blocks known as geo-restrictions.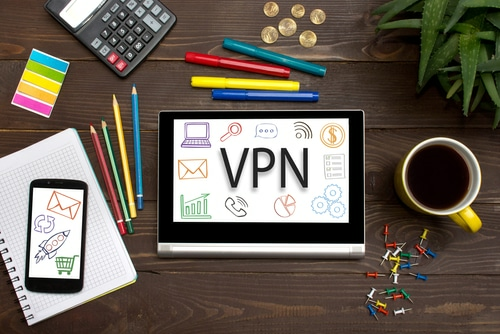 How Does a VPN for Cartoons Work?
Everybody who accesses the internet has an Internet Protocol (IP) address. That is a set of numbers that can be used to locate where you are. It can also be used to check up on what you access online.
Your IP address is also used to enforce geo-restrictions, which stop you from accessing TV streams from abroad. This can be annoying for parents who want to get more cartoons for their kids. However, with a VPN for cartoons, you can pretend to be in a different country to access these restricted streams.
Which VPN for Cartoons Should I Get?
There are hundreds of VPNs on the market. To watch streaming cartoons, you'll need one that is fast. Many VPNs have slow servers that aren't good enough for streaming. This will result in buffering, and will undoubtedly mean your children are constantly nagging about the cartoons not playing properly.
In addition, many VPNs have badly implemented or outdated encryption. This means that they don't provide good enough privacy and security. The VPNs that we recommend have all been selected because they are both safe and fast. In addition, they all have servers located all over the world: perfect for accessing geo-restricted cartoons.

Securely Unblock Cartoons Now!
How to Watch Cartoons Online with a VPN - Setup Guide
Accessing cartoons online securely is extremely easy with a VPN. Just follow these simple steps:
Select a VPN for streaming from our list. For watching cartoons online securely, we recommend ExpressVPN because it has the very best service for the job.
Click through to the website of your chosen VPN and subscribe. You can get a weekly, monthly, or yearly subscription. In addition, ExpressVPN has a 30-day money-back guarantee (which means you can test it with your kids risk-free).
Now download the software to your device. Our recommended VPNs have software for all your devices and can be used on multiple devices at the same time (ExpressVPN permits three devices, for example).
Once it has downloaded and installed (which will only take a few minutes) you are ready to connect to the VPN. Select a location in the VPN's menu and click Connect.
As soon as the VPN connects, you appear to be in the location that you selected. What's more, all your data is encrypted so nobody (neither your ISP nor government) can tell what you're doing online.

Remember: As soon as the VPN is connected, you have digital privacy. That means you can feel free to access any cartoon websites that you want without fear of being watched.
Where to Access Cartoons

Once you have a VPN, there are plenty of ways to watch cartoons online. Let's take a look at some of those options:
CBeebies on BBC iPlayer
The BBC has an online player that shows cartoons and programs for children. This can be accessed for free if you connect to a server in the UK. However, not all VPNs unblock BBC iPlayer. That's because the BBC is actively blocking VPNs. The good news is that our most recommended VPN for cartoons - ExpressVPN - does unblock BBC iPlayer (and thus CBeebies).
Want to know more about accessing iPlayer from outside the UK? Our best VPN for BBC iPlayer guide is a great place to start!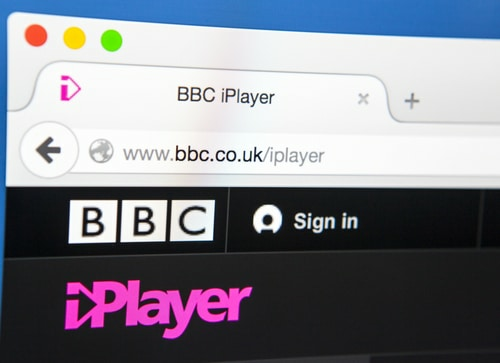 Unblock US Netflix to Get More Cartoons
If you have a Netflix subscription and you don't live in the US, then you're missing out on a lot of options for kids. Not only are there more cartoons and shows for kids on the US Netflix catalog, but there are also many more children's movies.
Unfortunately, Netflix blocks most VPNs. However, the best VPN for unblocking cartoons - ExpressVPN - does unblock US Netflix without any trouble.
For more information on expanding your Netflix library with a VPN, check out our Netflix VPN guide for more information.
Watch Cartoon Network Online on US Cable Channels
One of the most popular things that parents do with a VPN is access US cable TV channels for their kids. The best way to do this is with Sling TV. Sling TV is a cheap, on demand service that gives parents access to a huge variety of cartoon channels. The Orange plan is just $20 per month, and can be purchased without a contract on a month-by-month basis.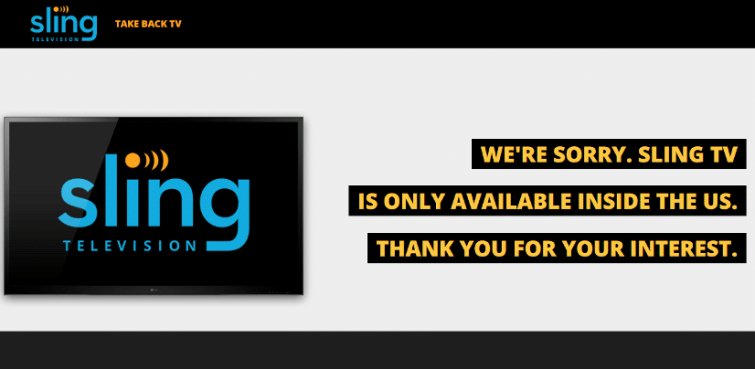 These are the cartoon channels that you get:
Disney Channel, Disney HD, and Disney Junior
Nick Jr., Nicktoons, TeenNick
Cartoon Network
Boomerang
Duck TV
Sling Kids
Baby TV
CBeebies
Sling TV is a fantastic option for children who want to watch Cartoon Network online. It has just about everything that kids want to watch. Sling TV gives children the opportunity to see Nickelodeon's channels and to watch Disney online. It's a very reasonable option for the price, and can be tested for seven days for free! Simply connect to one of your VPN's US servers and sign up for your free trial.

A Sling TV plan also gives you access to vast amounts of US cable TV content for adults - making it an awesome, cheap, all round TV solution.
Watch Cartoons Online with a VPN - Conclusion
In this article, we've discussed the methods for watching cartoons online. With a reliable VPN, parents can pretend to be in a different country to access more streaming services.
For streaming cartoons, we recommend ExpressVPN, because it is extremely secure, has fast servers, has a strong privacy policy, unblocks US Netflix and BBC iPlayer, and has a proven track record of providing privacy for its users. However, any of the VPNs in our five best VPN services article will also do the job well, so if you would like a few more options click here.
Title image credit: Dragon Images/Shutterstock.com
Image credits: Sarunyu L/Shutterstock.com