Whether you're a Portuguese expat or traveler, using a VPN to get an IP address in Portugal makes accessing a Banco de Portugal account or streaming the RTP1 TV channel painless. You don't even need to be Portuguese to do it – anyone using a virtual private network (VPN) with servers in Portugal can create a secure tunnel and safely access otherwise geo-restricted online services.
The best VPN to get an IP address in Portugal
We'll get into more detail about each provider later in this article. In the meantime, here's a rundown of our top choices.
Best VPNs to get a Portuguese IP address:
There are more than 100 different VPNs to choose from, so it's not surprising that making a decision can seem difficult. To sort the good from the bad, we compare providers using specific criteria. These are outlined below, and expanded upon later in this article.
Fast and reliable Portuguese servers
Ability to access Portuguese TV and streaming libraries
Robust privacy and security features
Good value for money
User-friendly apps
Responsive customer support
How to get an IP address in Portugal from anywhere

Follow these simple steps to get a Portuguese IP address from anywhere:
Choose a VPN that has servers in Portugal and an audited no-logs policy. We recommend ExpressVPN.
Pick a subscription plan and sign up. Longer terms are usually cheaper.
Download the relevant app for your device and install it.
Restart your device once the installation is complete.
Open the VPN app and choose "Portugal" from the list of available countries.
Select a location within Portugal. The most common options are Lisbon and Porto. If possible, choose the one nearest you for optimum connection speeds.
Click the "connect" button.
Wait until the app tells you that a connection has been established.
Enjoy using the internet with a Portuguese IP address and encrypted traffic.
Best VPNs for getting an IP address in Portugal
We'll now explore our recommended providers in a little more detail, and find out what else they can do beyond providing Portuguese IP addresses.
Methodology for choosing the best VPN to get an IP address in Portugal
It can be frustrating for anyone traveling or living abroad when online services from Portugal cease to work. Geo-restrictions may be put in place by Portuguese banks for user safety, or by Radio Televisão de Portugal because of licensing restrictions. In either case, they can be bypassed using a VPN.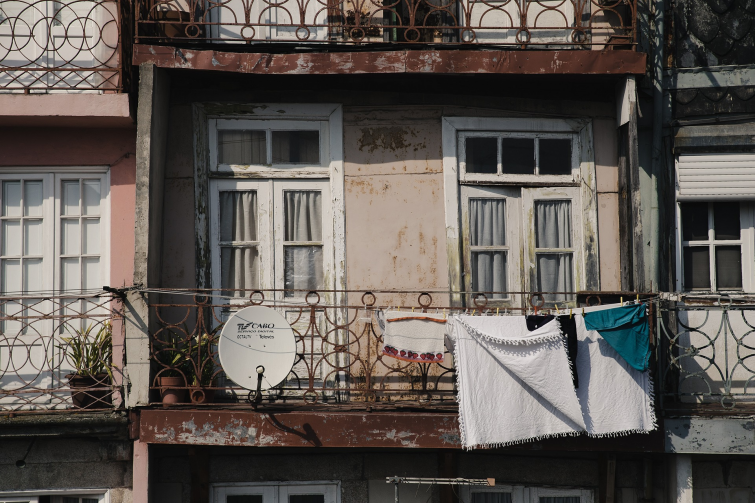 While the ability to provide Portuguese IP addresses is a good start, we require VPN providers to fulfill a number of other criteria before we recommend them. We explore these below:
Fast and reliable Portuguese servers:The easiest and safest way to get an IP address in Portugal is by using a VPN with servers in the country. The best VPNs have RAM-only servers that are fast enough for streaming 4K content and playing bandwidth-hungry games online. We regularly test the top VPNs to ensure that we're reporting only the most up-to-date speeds.
Ability to access Portuguese TV and streaming libraries: Most VPNs claim to provide access to geo-restricted streaming services. Unfortunately, very few actually work with the big-name platforms. We check which VPNs can access regional content from streaming services like Netflix, BBC iPlayer, Amazon Prime Video, and Hulu.
Robust privacy and security features:Privacy is important to us, which is why we value VPNs that have independently audited no-logs policies. Ideally, they should also have had their software audited to address any vulnerabilities. We expect secure encryption – 256-AES being the industry standard – and a range of privacy and security features. These include kill-switches, leak protection, split-tunneling, obfuscation, and multi-hop servers.
Good value for money: Just because a particular provider is expensive, it doesn't necessarily mean that it's good. If a VPN doesn't offer a level of service that's in line with its subscription fees, then we don't recommend it.
User-friendly apps: The better VPN providers ensure that their apps are intuitive to use. Total novices should be able to quickly work out – for example – how to connect to a server in Portugal. Apps should be available for a range of platforms, including Windows, macOS, iOS, Android, and Linux. They should also be consistent, both in terms of their GUIs and their features.
Responsive customer support:Even advanced users need some help sometimes, which is why a reliable and knowledgeable customer support team is so important. We prefer VPNs that offer 24/7 live chat, as well as a detailed – and ideally, searchable – knowledge base.
Can I use a free VPN to get an IP address in Portugal?
We don't recommend using free VPNs. There are two main types, with both being unsatisfactory in different ways.
The first are those operating on the freemium model. These are normally offered by established providers hoping to coax users onto one of their subscription plans. They are essentially pared-down versions of the full product, which means access to just a few servers, data limits, and reduced – if any – features. On a positive note, they are normally as private and secure as the provider's paid-for services.
The second type of free VPN is funded by advertising. These display ads in the app and may use trackers to harvest user data and sell it on. Most have some form of logging policy and the worst may unintentionally allow malware onto your device. The popularity of free VPNs and lack of investment in infrastructure means their servers are typically congested and unsuitable for tasks such as streaming.
Can I get an IP address in Portugal without a VPN?
A SOCKS5 proxy enables you to spoof your IP address – though it doesn't encrypt your traffic like a VPN. Some providers offer a SOCKS5 proxy as part of their subscriptions. They can sometimes be useful if you need a faster connection to Portugal than the VPN can offer. However, we'd always recommend using a VPN where possible.
Trying to get a Portuguese IP address FAQs
Image credits: Lisa Fotios on Pexels, Another Simon on Pixabay, Mike Rasching on Pixabay.