A Virtual Private Network (VPN) is a great way to get a secure Brazilian IP address from anywhere in the world. A Brazil IP allows the user to stream telenovelas, watch live Brazilian sports, and access local bank accounts from abroad. Here's how to get a Brazilian IP address with a VPN.
What is the best VPN to get a Brazilian IP Address?
Anyone traveling outside of Brazil will be aware that many services from home are blocked based on your current location. Sites like Globoplay, SBT, or RedeTV will be tough to access from abroad, but this can be solved with the use of a VPN.
A VPN allows anyone to access blocked sites and services safely, as long as there are relevant server locations to connect to. For example, if a VPN has a server in Brazil, the user will be assigned a Brazilian IP address while connected.
We'll discuss each option in more detail below, but here's a rundown of the best VPNs for getting a Brazilian IP address:
ExpressVPN - Our recommendation for getting a Brazilian IP. Offers RAM-only servers, excellent speeds, a custom protocol, and unparalleled streaming support. Comes with a risk-free 30-day money-back guarantee.
NordVPN - Superb value-for-money VPN. 20+ speedy RAM-only servers in Brazil, large network, advanced security features, audited, and 24/7 support.
Surfshark - The best budget VPN for a Brazilian IP. Unlimited device connections, RAM-only servers in 100 countries, streaming support, and Camouflage mode.
Private Internet Access - The most secure VPN for Brazil and elsewhere. RAM-only servers, great for torrenting, and comes with features like multi-hop and obfuscated servers.
PrivateVPN - Zero-logs VPN with reliable Brazilian servers. Ideal for accessing a wide range of popular geo-blocked services at home and abroad.
How to get a Brazilian IP address
If you've never used a VPN, here's a quick guide to take you through the necessary steps. It can seem like a daunting process at first given that there's a lot of technical jargon, but it shouldn't take more than a few minutes to set up and get started.
Here's how to get a Brazilian IP address:
Pick a VPN with servers in Brazil. (We'd recommend ExpressVPN in this instance.)
Sign up with the VPN, and download the relevant app to your device/s.
Open the app, and sign in with your login details.
Select a server location in Brazil, and you'll be assigned a Brazilian IP address.
You'll now be good to go. If you're having trouble while trying to access geo-restricted content, make sure to clear your browser's cache and cookies.
The best VPN to get a Brazilian IP address
With so many VPNs to choose from, it can be tough to select a provider. Many have some sort of presence in Brazil, but performance will differ wildly. To make the list, the VPN has to meet the following criteria:
Servers: Servers in Brazil and elsewhere
Speeds: Great speeds to ensure no lag
Security: Various security features
Streaming: Unblocks services in Brazil and elsewhere
Logging policy: A strict no-logs policy, ideally audited
Apps: User-friendly apps for all devices
Customer support: Staff on hand to deal with any questions or problems
Here's a list of the best VPNs for getting a Brazilian IP:
How does ProPrivacy review VPNs?
With so many VPNs competing for your attention at any given time, it can be tough to figure out which provider is best for getting a Brazilian IP address. Most VPNs look similar on the surface, and many are happy to exaggerate their true capabilities.
At ProPrivacy we make it our mission to provide trustworthy VPN advice to our readers. To do this, we have created a precise VPN testing review process. Our robust testing method allows us to classify VPNs using rigorous metrics. Each of the VPNs mentioned above meet the following criteria:
Servers: Servers in Brazil are the least we'd expect, but we'll also factor in the size of the entire network. This includes South America, as well as worldwide.
Speeds: You'll need the VPN to be quick enough to access Brazilian services from anywhere with no loss of connection speeds.
Security: We look at everything from leak protection to notable security and privacy features like split-tunneling and double VPN. Encryption must also be watertight.
Streaming: Many users get a VPN primarily for accessing streaming services. We check out services in Brazil, as well as internationally.
Logging policy: A logging policy looks at what a VPN does with your personal data. The provider must keep no personally identifiable information, and will ideally have been audited by a trusted third party.
Apps: As well as offering apps for all devices, they should be beginner-friendly. Bonus points are awarded for VPNs with apps for routers and browsers.
Customer support: 24/7 live chat is a must, along with knowledgeable support staff on hand to help with any technical queries.
Value for money: The VPN should be available for a fair price, and must offer multiple device connections. We also look at any available money-back guarantee.
Can I use a free VPN in Brazil?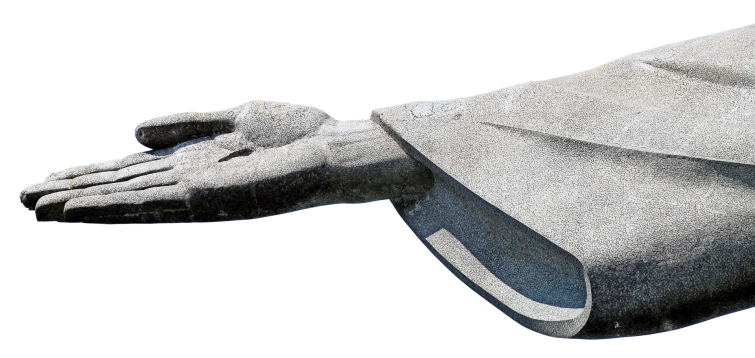 You might be able to find a free provider with a server or two in Brazil, but it's inadvisable if you care about speed or security. The majority of free VPNs are extremely limited, while the best are thinly veiled adverts for premium services.
The majority of free VPN providers focus on the US, making it hard to find one with servers in Brazil. If you do find a compatible VPN, the Brazilian IP addresses are likely to have been banned by most services already.
Speeds will be capped, and the same is likely to be true for bandwidth. Some free VPNs don't even encrypt user data properly, which can lead to your information leaking. Others sell user data to third parties. If you're desperate, a number of decent providers also offer a free trial.
Brazilian IP address with VPN FAQs
Image credits: Sergio Souza on Pexels & Bernd on Pixabay