For people who want to completely delete all the files associated with a particular VPN from their machine or mobile device - this guide is here to help.
When you install a VPN service, it puts files onto your PC in various places, as well as makes changes to the registry (in Windows). Some VPNs also leave password and login details hanging around on your machine, just in case you decide to reinstall it later.
It is also true that certain files that are left behind after the uninstallation of a VPN can conflict with another VPN later on. Conflicting TAP drivers (virtual network kernel devices that are used to create a network bridge), for example, can cause a VPN to fail to connect. The easiest way to avoid this kind of problem when you install a new VPN is to ensure that all the software associated with an old VPN is already deleted before you install the new client.
Here at ProPrivacy.com, we test VPNs on a regular basis. So we are all too aware of how conflicts can cause a problem. On occasions, I have had to uninstall a VPN and reinstall it a couple of times to make it work: not realizing that I still had another VPN hiding on my machine that was conflicting with it. With that in mind, our VPN reviewers are all too aware of these kinds of issues!
What's more, it is very common for newcomers to VPNs to test various providers by making use of free trials and money-back guarantees. For non-tech people - who don't realize that it is better not to have too many VPNs installed on their machine at once - VPN problems can soon appear. This article will allow anybody to quickly rectify that situation by permitting them to delete unwanted VPN clients completely - giving their machine a nice fresh start.
How to Completely Delete a VPN from Your Device
The reality is that deleting a VPN completely is not a particularly difficult task. That is because there is specialist software available for Mac and Windows that will effectively seek out and correctly uninstall all of the files associated with a particular VPN. These kinds of comprehensive uninstallers are better than the ones that come with a computer natively. They are also extremely easy to use.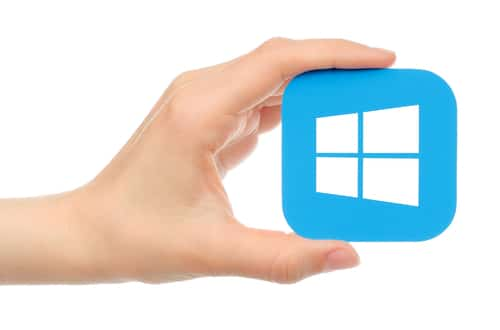 Uninstall a VPN on Windows
For Windows machines, we recommend using Revo Uninstaller (free version is fine). Revo Uninstaller is a much quicker and more effective alternative to the "Windows Add or Remove Programs" function. The free version allows users to scan for leftover files, folders, and registry entries after the standard uninstall procedure has happened. It does this using eight different cleaning tools (called 'Hunter mode'). Revo users can upgrade to a paid version to get a whole host of extra features. However, for uninstalling a VPN the free version will suffice.

Using the free utility is very simple. Launch Revo Uninstaller, select the VPN program that you want to uninstall and click uninstall. After it has uninstalled you will be prompted to scan for remaining files. Agree to the scan and the uninstaller will find any extra files for you to delete. Complete the process by agreeing to delete any extra junk files that it finds during the scanning process.
Manually Delete a VPN Connection on Windows
If you installed your VPN connection manually, then you will also need to delete the connection manually. It is also worth doing this process even if your VPN connection was installed automatically by the VPN software (to make sure there are no old connections left hanging around on your machine). To do so follow these simple steps:
Go to "Network and Sharing Center".
Click "Change adapter settings" in the left pane.
Here you will see the adapters and the VPN connection. Right-click on the VPN connection that you want to remove and select Delete.
How to Delete Old TAP Drivers in Windows
One reason why installing multiple VPN clients on a Windows machine can cause havoc is because of TAP drivers. TAP drivers are necessary to make a VPN work on Windows. However, when various VPNs install TAP drivers onto a machine they can begin to interfere with one another: stopping the new VPN from making a connection. this is the most common reason for VPN software conflicts. Even after deleting a VPN you may also need to remove tap drivers. Admittedly - if you delete the VPN using Revo Uninstaller - all the software associated with a VPN should be removed: including TAP drivers.
For anybody that has already deleted a VPN (or multiple VPNs) using the regular Windows uninstaller in Control Panel, it may be necessary to remove TAP drivers manually. To do so, follow these simple steps:
Navigate to Control Panel > System and Security > System > Device Manager
Scroll down to Network Adapters, right-click the TAP drivers and uninstall them, deleting the driver too when asked.
Reboot your system and reinstall the latest version of the VPN client that you want to use. Your current VPN will install the right TAP drivers.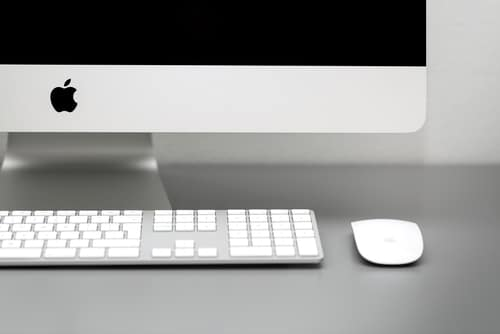 Mac OS X
For Mac OS X we recommend using either AppClewaner (free) or CleanApp for Mac (which does the job well but costs $14.99). Like their Windows counterpart, both of these programs are extremely self-explanatory. Using them is a simple process, and only requires you to follow the onscreen instructions to uninstall a VPN and all its components properly. CleanApp is great because it will seek out all old legacy files on a Mac and delete them.
After deleting the VPN software from your Mac, you may also need to manually delete your VPN connections. To do so follow these simple steps:
Go to system preferences,
Click on the profiles icon.
Click on the minus sign next to the VPN that you want to remove
Type in your admin password
The VPN servers you used to use will now be deleted from your networks
It is worth noting that unlike with Windows machines, reinstalling TAP drivers isn't necessary to make a VPN run smoothly. So if this is something that is troubling you, the answer is no: you do not need to worry about uninstalling old TAP drivers like on a Windows machine.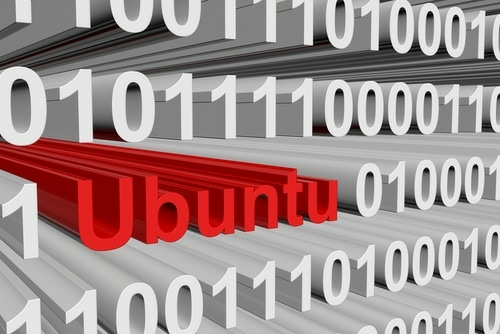 Linux
If you install software on a Linux machine using a package manager (Debian package management system in Ubuntu), it is possible to remove that software using the package manager. This will most likely be enough to clean up all files associated with a program (including a VPN) successfully.
It is also worth noting that when uninstalling a VPN on Linux using APT "remove" will not be enough. Remove only deletes installed packages and not the configuration files also. To remove config files it is necessary to use "purge". "Purge" is the same as "remove" except that packages are removed and configuration files deleted too. It is worth noting that any files in a user's home folder do not get deleted by a package manager even if purge is used.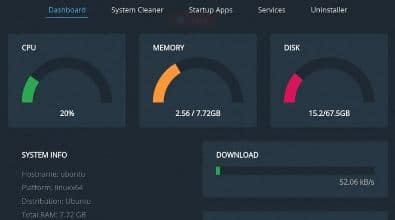 For anyone that does want a utility for Linux that will help with deleting and cleaning up files Stacer and GCleaner are options. However, GCleaner is still currently in development. Stacer permits users to use "System Cleaner" to free up space with one click, manage startup applications in Ubuntu to optimize performance, find and manage services and daemons, and find and uninstall software to free up space.
To delete VPN connections in Ubuntu there is a useful guide for you to look at here.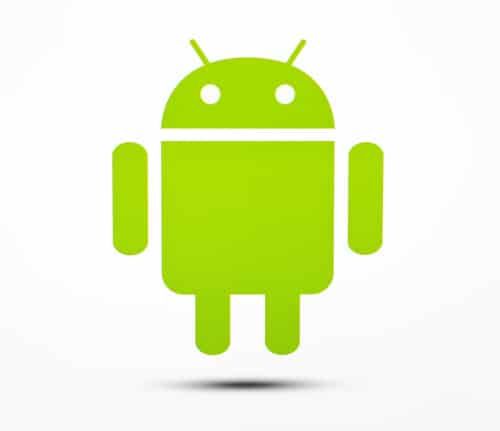 Android
To delete a VPN for Android you can, of course, delete the app in the normal way. However, you should also do the following to ensure that all VPN connections have been successfully removed:
Swipe down on your phone and tap Settings
In settings look for the connections subheading and tap More connection settings.
Now click on VPN (Setup and manage Virtual Private Networks (VPNs).
Now you will see your VPN connections. Long tap on the VPN that you want to delete.
Tap on Delete Network
It will say "No VPNs" when all VPN connections have been deleted.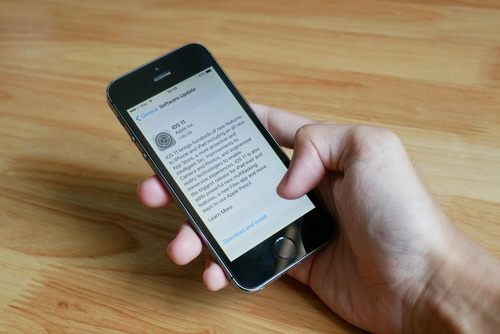 iOS
In addition to deleting an iOS VPN, you should also delete the individual connections that may have been set up. To do this, follow these simple steps:
Open Settings on your iOS device.
Tap General.
Tap Profile.
On this screen, you will see the individual VPN profiles that are installed on your iPad or iPhone. Tap on the one you would like to delete.
Tap on Delete Profile. Now confirm that you would like to delete this profile by tapping Delete again.
You have now uninstalled the VPN profile associated with the VPN you used to use.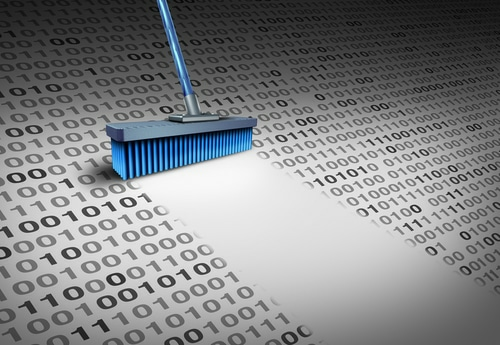 Data Security and Hard Disk Recovery
It is worth remembering that if you are deleting/uninstalling a VPN from a hard drive or computer that you intend to sell you need to be extra careful. This is because the VPN login credentials may still be recoverable unless you properly format the hard drive before selling it or throwing it away.
This could be dangerous because if a cyber criminal does manage to recover your VPN credentials they could use your VPN subscription to commit crimes. As unlikely as this might seem, it is possible that this could lead to you being suspected of a crime that you didn't commit.
For this reason, it is worth noting that using one of the recommended uninstallers (to give your machine a fresh canvas ready for installing another VPN) will not stop someone from later recovering that data using hard drive recovery software. For a detailed explanation on how to properly format a hard drive - to stop data being recovered at a later date - please check out my guide here.
Title image credit: Pepsco Studio/Shutterstock.com
Image credits: rvlsoft/Shutterstock.com, rzoze19/Shutterstock.com, Profit_Image/Shutterstock.com, tanuha2001/Shutterstock.com, Lightspring/Shutterstock.com