We recommend these VPNs to unblock Twitch
Twitch is the leading platform used by gamers to online-stream their gameplay and competitive matches. Playing games online can be lucrative if you are exceptionally talented, or even just very good looking. Enthusiast gaming fans the world over gravitate for the social aspects of Twitch - which allows them to chat with popular gamers and other viewers in the chat.
Unfortunately, Twitch is often blocked in schools and workplaces. It is also blocked or throttled in some countries. However, with a Twitch VPN you can stream live game sessions from anywhere! In this guide, we will show you the best VPNs to unblock Twitch.
What VPN features do I need for unblocking Twitch?
In order to stream content from Twitch with a VPN, the most important consideration is speeds. A fast VPN with a lot of servers will allow you to access Twitch without suffering any lagginess or buffering. This is important for both being able to view content and to successfully stream.
Most VPNs cut corners by using fewer and cheaper servers to create their network. These services would charge you for a service that is a constant source of frustration. To avoid this problem, we have recommended providers that provide ample servers in multiple locations with fast upload and download speeds so you can use Twitch without problems.
Below is a list of all the features we considered when looking for Twitch VPNs:
Tier-1 network of lightning-fast servers.
Plenty of servers in each country to prevent congestion.
Strong privacy policy to protect you now and ensure your future privacy.
Reliable and robust VPN encryption levels that will stop your online habits being monitored.
A kill switch to ensure you never accidentally leak unencrypted data to you ISP or your local network administrator.
Other high-end privacy features to effectively protect your VPN use in locations where accessing Twitch or other content could potentially get you in trouble.
What are the best VPNs to unblock Twitch?
To unblock and stream from Twitch, you are going to need a fast VPN with servers located where you need them. You also need a service that provides reliable encryption to ensure nobody knows you are bypassing restrictions. Below you can take a look at the best Twitch VPNs for the job, and if you need more details, you can click the link to our reviews below each provider.
What is a VPN for Twitch?
A VPN is an online service that lets you bypass online blocks. With a VPN, you can pretend to be in a different country to access Twitch where it is blocked by the government, bypass local WiFi restrictions in schools and workplaces, and even access Twitch on busy WiFi hotspots where it has been blocked to avoid congestion for other users.
The awesome thing about a reliable VPN service is that it also provides digital privacy. When you connect to a VPN, all the internet traffic that leaves your device is encrypted so that it cannot be tracked by your ISP, the government, or any local network administrators. This allows you to use Twitch without anybody finding out.
A Twitch VPN is simply a service that has what you need to access and watch streams successfully. Not every VPN was created equal, and there are hundreds of services competing on the market. Our experts have singled out services that have the features you need.
How to use a VPN to unblock Twitch
Unblocking Twitch, whether you're in school, work or somewhere else it is blocked, is easy. Once you have decided on a suitable VPN for Twitch, simply follow these steps:
Select a VPN from this guide and click through to its website.
Subscribe to the VPN and download the VPN software.
Install the VPN and select a server in a country where Twitch is available.
Navigate to Twitch and use it in privacy thanks to your VPN.
Can a VPN help when I've been banned by Twitch?
Some users get banned by Twitch for irresponsible behaviour towards other members. When using Twitch, it is extremely important to adhere to the community standards, and if you do not - you deserve to be banned.
If you have learned your lesson and want to use Twitch responsibly in the future, you may be frustrated by the fact that you can no longer access it from your home's IP address. Even more frustrating; if you are a student or a person living in a shared house for some reason, it is possible that you will lose access to Twitch because of one of your fellow housemates.
The good news is that a VPN service conceals your real IP address, allowing you to access Twitch, regardless. This will allow you to create a new account and continue accessing Twitch. Just remember to always adhere to the community standards because toxicity towards others is something everyone needs to stand against.
Which countries block Twitch?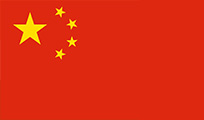 Twitch is blocked for geopolitical reasons in China and has been subjected to blocks in Russia from time to time. If Twitch becomes blocked either temporarily or permanently where you live, a VPN from this list will easily allow you to regain access.
Twitch is slow in my country, can a VPN help?
In the UAE, the majority government controlled telecoms providers Etisalat and Du are believed to throttle users who stream from Twitch. By throttling their bandwidth by as much as 70%, it becomes almost impossible for consumers to enjoy streaming from Twitch. Similar bandwidth throttling has been suspected by users in Indonesia and elsewhere in the world.
If your internet connection seems suspiciously slow when you try to stream on Twitch, this may be due to bandwidth throttling. If this is the case, we strongly recommend trying a VPN to bypass bandwidth throttling.
When you connect to a VPN, your ISP is unable to detect which service you are connected to and, as a result, they do not know you are streaming on Twitch. This takes away their ability to throttle your bandwidth based on the services you are using.
How to improve your speeds with a Twitch VPN
If you have subscribed to a service from this article and are wondering how to use it optimally, this advice is designed to help. When you use a VPN, there are some ways to ensure you get the best possible connection speeds:
Connect to a server that is closer to you. When you connect to a VPN server that is as close to you as possible, you vastly increase the opportunity for a faster connection. So pick a server in your own country, or in a neighboring country to gain the best speeds available.
Try the various encryption options available. Some services allow you to switch protocols or change the veracity of the encryption, and lowering the encryption strength can allow you to gain adequate security but better speeds. We recommend trying IKEv2 or OpenVPN UDP for strong security and great speeds.
Test a few different servers. Some servers get more people connected to them than others, so it is always worth testing a few to see if one provides slightly faster speeds.
Unblocking Twitch at school
If Twitch is blocked by your school, this is because they want you to concentrate on your studies. On the whole it is probably best to follow the rules. However, if you have a spare period or need to stay in school even when you haven't got any classes, you may want to go on Twitch.
To do so, simply subscribe to one of the VPNs in this guide, connect to a server, and head over to Twitch. You will be able to access it without issues, and without your teachers finding out. Just remember not to do it where a teacher can sneak up behind you, or you will still get in trouble!