As a member state in the EU, Italy's internet users are protected by some of the world's leading privacy laws. Despite this, you won't get privacy online without a VPN. Internet Service Providers (ISPs) and the government track your browsing habits constantly, which means you must encrypt your traffic with a VPN for Italy.
An Italy VPN also gives you more freedom online, and can help to alleviate boredom by letting you access geo-restricted content such as Netflix US, Hulu, Rai TV, video repositories on Kodi, and even foreign news and TV shows. In this article, we'll explore the best VPNs for Italy, and show you how you can benefit from one.
The best VPNs to use in Italy
See our selection of VPNs that are best to use in Italy below.
The best VPNs for Italy in 2023
These are the VPNs we recommend for Italy
Why would you consider using a VPN in Italy?
Italy is a country that is known to engage in high levels of snooping on citizens. It also censors access to certain websites and services; including international bookmakers. Below, we explain how Italian laws affect your privacy and security in such a way that a VPN is needed.
Italian Freedom of the Press
Italy is a politically polarized country. A lot of the country's news is skewed, and it can be hard to escape the bubble of propaganda that is created by the officially promulgated narrative. That is concerning, particularly when people need honest information.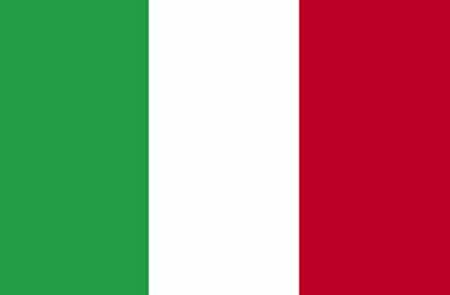 Unfortunately, news sources are easily censored and coerced through the use of Italy's defamation laws. This is primarily due to old laws that are still kicking about today, but the effect it can have on society is frustrating. Luckily, a VPN for Italy can allow you to access foreign news to get a clearer picture.
Using a VPN you can access foreign news channels, and it will allow you to publish dissenting opinions and blogs critical of the state with relative privacy and safety.
Wiretapping
Autistici/Inventati is an Italian-based secure email provider that can help protect your private communications. This kind of secure email provider is essential because Italy is keen on wiretapping – and the government has the legal right to access personal information with no need for a warrant. The same is true of your web history and metadata.
Leaving your data unencrypted is not a good idea under such circumstances.
Luckily, with a VPN, you can secure your web browsing habits. However, we generally recommend that you connect to a VPN server outside of Italy to be safe (unless you need an Italian IP address for some reason). This will ensure that the VPN server is not compromised by the government, which it could be if it is in Italy.
Copyright Issues
The Italian government has enforced a massive crackdown on internet privacy rights and acts of copyright infringement, so much so that the US government has praised them. There have been many cases of website takedowns for only minor infringements. And Italy restricts access to nearly all torrent sites.
Some of the blocks that Italy engages in go against the right to a free press and limit people's access to wider news and dissenting opinions. No matter what kind of content you want access to; you can do it privately with a VPN for Italy.
Defamation
Defamation is a major issue in Italy. In one case, a Facebook user was ordered to pay a fine for defaming her employer on her Facebook pages. This is serious censorship of opinion that should be opposed by anybody who values freedom of speech.
These are just some issues that reveal why you need to worry about digital privacy, and why you should take extra precautions online by using a VPN.
Anti-piracy
There has recently been a slew of new anti-piracy laws that make file sharing and P2P much more difficult in Italy. Years ago, things were relatively lax and unregulated. Now, it seems, the pendulum is swinging further and further in the other direction.
New laws mean that the authorities don't even need to hold a trial to block websites hosting or linking pirated content. And even though many internal groups, including ISPs, argued that the new legislation violated human rights, the new rulings were still passed.
Italian VPN Servers
Generally speaking, privacy-minded users would be better to choose servers in Switzerland, the Czech Republic, Luxemburg, or Romania. Servers in nearby countries will help you get better connection speeds, while also reducing the risk of servers being compromised by the Italian government.
However, for people who want to be able to use encryption even when they use local Italian services, it is, obviously, important for the VPN to have servers located in Italy. All of our recommendations provide access to Italian IP addresses, this ensures that you can conceal your traffic for your ISP – even when using geo-restricted Italian services and websites.
An Italian IP address also allows you to stream Italian TV, or access Italian internet banking services while on vacation or living outside of Italy.
What makes a VPN good to use in Italy?
If you are looking for a VPN in Italy, you have probably already noticed that there are hundreds of services to choose from. This can make picking a service confusing, particularly if you don't know which services are trustworthy, and which providers offer the features you need to stay secure online in Italy.
In this article, we have pinpointed the very best VPNs for Italy. Any of our recommendations will work excellently because our VPN experts picked them using a very specific list of attributes and features. For transparency, we have included the features we looked for below:
Reliable apps for all platforms
A no-logs policy
Strong OpenVPN encryption
Servers in Italy and around the world
Fast servers capable of torrenting and streaming in HD
A kill-switch to prevent accidental data-leaks outside of the VPN tunnel
Advanced VPN features like obfuscation, port forwarding, and split tunneling
Great customer care with live chat support
Value for money
Setting up and using a VPN in Italy
The VPNs we have recommended for Italy all have custom apps for all platforms. This makes installing and using VPNs easy on any device. However, if you are new to the world of VPNs, we have included a quick how-to guide below to get you up and running quickly:
Subscribe to the best VPN that fits your needs – don't forget, you can test each of our recommendations risk-free, thanks to their extensive money-back guarantees!
Download and install the VPN software onto your devices and install it.
Log in to the VPN app using your credentials.
Turn on the kill-switch and any of the other privacy features you prefer.
Choose a VPN server location from the list and click 'connect'.
As soon as your chosen VPN app establishes a connection, your web traffic is secured inside an encrypted tunnel. This prevents your ISP and the Italian government from tracking you. As a result, you are free to torrent or use foreign services without anybody finding out.
Can I use a free VPN in Italy?
There are plenty of free VPNs on the market, and it is easy to find those services by looking online on the regular app stores. However, most of those services are extremely risky – which means you must avoid them.
Studies have revealed that most free VPNs have outrageous privacy policies that let them harvest their users' data to sell it on. They also have weak encryption and data leaks that render the VPN ineffective for privacy purposes. Using this VPN will put you at constant risk because it will create a false sense of security without actually securing your data.
The good news is that there are some free VPNs available that do not skimp on privacy. Those services offer a limited free VPN as a taster service. Reliable free VPNs that don't put you at risk are only there to advertise the full premium subscription plans, and, for this reason, they are extremely limited:
Fewer server locations
Slow speeds
Monthly usage limits
If you want to try a free VPN in Italy, we urge you to stick to the safe free VPNs recommended in the link above. However, if you want to trial a full, unrestricted VPN with all the bells and whistles, we advise you to subscribe to one of the VPNs in this article to enjoy their money-back guarantee. This will let you see what a premium Italian VPN experience is really like.
Are VPNs legal in Italy?
Yes. VPNs are commonly used by businesses to protect their data and to ensure that they aren't susceptible to hackers. For this reason, VPNs are legal in most countries around the world. Italy is no different.
However, using a VPN to conceal the fact that you are engaging in serious crimes is still illegal. And, if you are found to have broken the law, you could still be prosecuted. Thus, it is not using a VPN that is illegal – but what you choose to do with it.
The good news is that all the VPNs in this guide can give you watertight privacy from your ISP. So, as long as you don't commit a very serious crime and get the FBI, Interpol, or Italian intelligence after you, it is very unlikely that you will ever be investigated.
As a result, these VPNs will provide excellent levels of privacy for anybody wanting to stop ISPs, WiFi hotspot providers, and the government from tracking them for no good reason.
Watch Rai TV Outside of Italy
A VPN is also a useful resource for accessing Italian content when outside of Italy. There are several Italian channels that you could watch, but, most people seem to contact us searching for a way to access Rai TV outside of Italy.

Rai TV is the national broadcasting company of Italy, and it offers 12 online channels that you can access by using a VPN. Because of regional restrictions, Rai TV is not available anywhere but in Italy. But if you connect to an Italian VPN server, you'll be able to watch it anywhere in the world!
Best VPN for Italy: Conclusion
Using a VPN for Italy is as simple as choosing one, paying for the subscription, and then installing the software. In this article, we have shown you the five best VPNs for Italy.
You can use any of our recommendations to protect yourself and to watch geo-restricted content online. So if you want to watch British TV, Hulu, Amazon Prime, or US Netflix – a VPN is the best tool for the job!
So, go ahead and sign up for one of these VPN services today to help protect your family's online privacy!