We recommend these VPNs for Now TV
Now TV lays out a buffet of content for viewers, with streams, on-demand videos, and no lengthy contract required! You're free to pick and choose exactly what you want to watch and how long you want to keep paying. This freedom of choice is achieved through a system of "passes". Viewers can flexibly subscribe to one or a handful, and whether you're interested in TV box sets and movies, sports or reality show, there's a "pass" for you.
Now TV is only available to viewers in the UK, meaning that anyone in any other country won't be able to use it unless you utilize a Virtual Private Network (VPN). Using a VPN is easy enough, but not all of them work with Now TV. In this article, we will explain which VPNs are best for the job and what you need to do to get up and running with Now TV.
Why do you need a VPN to access Now TV?
It's simple - a VPN will grant you unrestricted access to Now TV regardless of where you are in the world. Whether you're planning a trip abroad or are looking to sign-up overseas, a VPN provides the unblocking ability you need and helps to keep your personal information safe, all at the same time.
Like many other websites and streaming providers, Now TV uses your IP address to figure out where in the world you are. If it sees that you're trying to access the site from outside of the UK then it will deny you access. This is where a VPN comes in.
A VPN hides your IP address by routing your connection through a server in a location where the content isn't restricted - the UK, in this case.
By connecting to a server in the UK before you access Now TV, the site will see a British IP address and assume that's where you are, even if you are sat on the other side of the world. Now you can enjoy everything Now TV has to offer, unimpeded by geographic restrictions!
What are the best VPNs for Now TV?
We've rounded up five of the best VPNs to use with Now TV. We can confirm that each provider works with Now TV, and that they offer uncompromising security for all your online browsing and streaming. If you're interested in learning more about any (or all) services, be sure to check out the individual reviews linked.
How to unblock Now TV with a VPN
First, take a look at our recommended VPNs and pick the one that best suits your needs.
Download and install the VPN. This is typically straightforward. Just follow the steps on the installation wizard if you're installing on Windows/MacOS. If you're installing the VPN on a phone, you'll need to check out the iOS or Google Play store.
Open and log in to the VPN and select a server located in the United Kingdom. Remember, it might take a bit of trial and error to find the server or protocol that offers the best connection.
Now TV can use your cookies and browser cache to block your access even with a VPN - so clear out your cookies and cache.
Launch Now TV and log in as usual, either via the online browser or smartphone app.
Pick something to watch!
What can you unblock on Now TV?
Now TV lets you mix and match channels and providers to create your own subscription package. Its pass system allows you to choose the content you want to see and cut out most of the stuff you don't.
Now TV's passes are as follows:
Entertainment - for new dramas and binge-worthy box sets, including the Sky One, Sky Atlantic and MTV channels).
Cinema - unlimited movies across eleven channels with a new film premier every day.
Sports - catch the games in HD with access to Sky's eleven sports channels.
Hayu - a one-stop-shop for the very best of US reality television.
You'll be able to stream Now TV's bevvy of content on two devices at once (with six total devices available for your account), making it an ideal subscription package for the family. A Now TV app means you can stay entertained on the go on your tablet or smartphone, and with a seven-day free trial, you can finally tick off some of those movies on your must-see list or start a Game of Thrones rewatch, if you're a real masochist.
Where is Now TV available?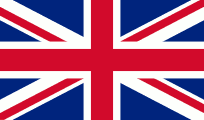 Now TV is fully accessible to viewers within the UK so long as they're subscribed. British viewers used to be able to take the service on holiday with them to the EU, but this has ended following Brexit and the UK's withdrawal from the European Union. For now, the UK is the only place you can access Now TV unless you use a VPN.
Can I use a free VPN?
Everyone is out to save some money where they can, but free VPNs unfortunately aren't a solution we would recommend. There are several cheap VPNs that offer powerful encryption and unblocking capabilities, but if you're truly after something free… it's a little harder to come by and you must be careful.
There are a handful of free VPNs we do recommend, and typically these are offshoots of larger services. Despite being free and some having the power to unblock Netflix and Now TV, the privacy they provide comes with a price - namely a limited amount of servers, bandwidth throttling or a download cap. And obviously, this isn't ideal for HD streaming.
You might be tempted to go with a free VPN that claims it has no caps or restrictions, but the price is even steeper. These shady services have weak encryption and more than likely keep logs. Rather than paying a subscription fee, you'll be "paying" for the free VPN with your information as many services sell its users' data to advertisers who can flood your sessions with malware and phishing scams. If you want to find out more about accessing other Netflix libraries then check out our Netflix VPN guide for more information about these services.
FAQs