We recommend these VPNs for Now TV
Now TV lays out a buffet of content for viewers, with streams, on-demand videos and no lengthy contracts - you're free to pick and choose exactly what you want to watch and for how long. This pay-as-you-go service is achieved by various "passes". Viewers can flexibly subscribe to one or a handful, and whether you're interested in TV box sets and movies, sports or reality show, there's a "pass" for you.
Currently, Now TV is only available to viewers in the UK, meaning that a majority of people won't be able to use it… unless you use a Virtual Private Network (VPN). Using a VPN is easy enough, but not all of them will do the trick. In this article, we will explain which VPNs are best for the job and what you need to do to get one up and running with Now TV.
Why do you need a VPN to access Now TV?
It's simple - a VPN will grant you unrestricted access to Now TV regardless of where you are in the world. Whether you're planning a trip abroad or are looking to sign-up overseas, a VPN provides seamless unblocking ability and keeps your personal information safe, all in one stroke.
Now TV uses your IP address to figure out where in the world you are. If it sees that you're trying to access the site from outside of the UK, you'll find yourself blocked, and this is where the VPN comes in.
A VPN hides your IP address and allows you to connect to an encrypted server in a location where the content isn't restricted - the UK, in this case.
By connecting to a server in the UK and connecting to Now TV, the site would see a British IP address and assume that's where you are - despite the fact that you might actually be sat on the other side of the globe. You'll be able to enjoy the content unimpeded!
What are the best VPNs for Now TV?
We've rounded up five of the best VPNs to use with Now TV. Each comes fully recommended, with uncompromising security, and if you're interested in learning more about any (or all) services, be sure to check out the individual reviews linked.
ExpressVPN leads the pack with speedy HD streaming - perfect for Now TV
Pricing

12 months + 3 months FREE + Backblaze backup: $6.67/mth

49% OFF

6 months: $9.99/mth
1 month: $12.95/mth

Available on

Windows
macOS
iOS
Android
Linux

Unblocks

Netflix
iPlayer
Amazon Prime
Hulu
ExpressVPN comes with one of the more pricey subscriptions, but the cost is justified by the service quality - starting with its powerful encryption. ExpressVPN uses AES-256, AES (Advanced Encryption Standard) with 256-bit keys, the very same standard used by the United States government, giving you total peace of mind online.

With 7 snappy servers located in the UK and many more worldwide, you'll be able to connect to Now TV on up to 5 devices, simultaneously, and unlimited bandwidth means you'll never be stuck waiting for your movie to buffer. In addition to Now TV, ExpressVPN is one of the few providers that can unblock just about any streaming service - including Netflix, BBC iPlayer, Disney+ and Prime Video, regardless of where you are in the world.

Particularly handy for prospective streamers is ExpressVPN's split tunneling feature. This allows you to use the VPN to connect to Now TV and your regular unencrypted internet for your social media or day-to-day browsing.

ExpressVPN is also committed to its no logs policy, and won't ever retain your IP addresses or browsing history. Throw in 24/7 customer care and a 30-day-money-back guarantee, and you'll see why ExpressVPN is top of our list!
Pricing

NordVPN Special Deal - 24 months: $3.29/mth

73% OFF

24 months: $3.99/mth

67% OFF

12 months: $4.99/mth

59% OFF

1 month: $11.99/mth

Available on

Windows
macOS
iOS
Android
Linux

Unblocks

Netflix
iPlayer
Amazon Prime
Hulu
NordVPN is a no-logs VPN provider based in Panama that is strong on privacy. It is a reliable service with apps for all popular platforms that will easily let you bypass local censorship, access internationally geo-restricted content, or unblock content restricted by an admin in work, at school, or on public WiFi.

NordVPN offers a wealth of market-leading security features that make it a good option for just about anybody. It also has rare privacy features such as double-hop connections, VPN over Tor, DNS-based malware protection, Smart DNS, and more, all at a very reasonable price point.

PIA lets you stream with security without breaking the bank
Pricing

26 months + 2 months FREE: $2.19/mth

82% OFF

12 months: $3.33/mth

72% OFF

1 month: $11.95/mth

Available on

Windows
macOS
iOS
Android
Linux

Unblocks

Netflix
iPlayer
Amazon Prime
Hulu
Private Internet Access is compatible with Windows, Mac, iOS, and Android, and you'll be able to install it on up to 10 devices at once - keeping you secure at home and when connecting to public Wifi networks whilst out and about.

PIA packs unlimited bandwidth, making buffering a thing of the past, and has several servers worldwide - 3 of those being located in the UK.

With PIA, you'll be able to banish ads, trackers, and malware with its staunch security. The VPN uses encryption based on the Blowfish CBC algorithm alongside an OpenVPN protocol, with a host of other protocol options available for you to tailor your security experience. For this reason, PIA has been particularly lauded by Reddit's online security community.

PIA also comes with P2P support and a 30-day-money-back guarantee on top of its instant setup, getting you stuck into your favorite box sets in no time with no trouble.

Surfshark combines unblocking power with consistent speeds
Pricing

24 months + 2 months FREE: $2.3/mth

83% OFF

12 months: $3.99/mth

70% OFF

1 month: $12.95/mth

Available on

Windows
macOS
iOS
Android
Linux

Unblocks

Netflix
iPlayer
Amazon Prime
Hulu
Surfshark is one of the newer names on the VPN roster, but has already proven it can hang with the big dogs (or big sharks, maybe). The VPN can be installed on unlimited devices, so families can really get the most bang for their buck and stay safe at home and on public WiFi connections.

In addition to being compatible with most platforms and devices, Surfshark also has a browser only option. When installed, this feature will encrypt all traffic and requests performed through the browser.

Surfshark provides consistently quick speeds, ideal for Now TV viewers. In addition, Surfshark is a favorite of streamers, being able to unblock 15 Netflix libraries, as well as BBC iPlayer and Amazon Prime.

Another handy Surfshark feature is its Whitelister ability, a split tunneling option that allows you to select websites or apps to be routed (or not routed) through the VPN tunnel. You can try it all during its free 7-day trial, and with a 30-day money-back guarantee and 24/7 customer support, there are very few reasons why you wouldn't want to.

CyberGhost brings dedicated servers and speed in spades
Pricing

24 months + 2 months FREE: $3.25/mth

75% OFF

6 months: $6.39/mth

50% OFF

1 month: $12.99/mth

Available on

Windows
macOS
iOS
Android
Linux

Unblocks

Netflix
iPlayer
Amazon Prime
Hulu
CyberGhost took off in 2011 and has since become a staple of the VPN market, allowing up to 7 simultaneous connections, apps for Amazon Fire Sticks, and VPNs for any and all other platforms you could imagine - Android and Linux included.

The provider has made speed a priority, and boasts unlimited bandwidth and specially optimized servers for streaming. Not that you'll ever be at a loss for servers. CyberGhost can automatically pick the best settings for unblocking the streaming service of your choice, and can access all the big sites - Netflix, Hulu, Prime Video, iPlayer and, of course, Now TV.

Its AES 256-bit military grade encryption means your data is never in any danger of being snooped on or stolen, and CyberGhost is a no-log service. Your IP address, session duration, and browsing history will all be kept under wraps.

Additionally, CyberGhost comes with a 45-day money back guarantee and top-notch customer service, which is available via chat or email, meaning help is always at hand if you need it.
How to unblock Now TV with a VPN
First, take a look at our recommended VPNs and pick the one that takes your fancy.
Download and install the VPN. This is typically straightforward, just follow the steps on the installation wizard (if you're installing the VPN on a phone, you'll need to check out the iOS or Google Play store).
Open and log in to the VPN and select a server located in the United Kingdom. Remember, it might take a bit of trial and error to find the server or protocol that offers the best speed and strongest connection.
Now TV can use your cookies and browser cache to block your access even with a VPN - so clear out your cookies and cache.
Launch Now TV and log in as usual, either via the online browser or smartphone app.
Pick something watch!
What can you unblock on Now TV?
Now TV lets you curate your own subscription package with a bit of mixing and matching. Its pass system allows you to choose the content you want to see and cut out most of the stuff you don't.
Now TV's passes are as follows:
Entertainment - for new dramas and binge-worthy box sets, including the Sky One, Sky Atlantic and MTV channels).
Sky Cinema - unlimited movies across eleven channels with a new film premier every day.
Sky Sports - catch the games in HD with access to Sky's eleven sports channels.
Kids - little ones (or adults, we don't judge) can enjoy Nickelodeon and Cartoon Network and more.
Hayu - a one-stop-shop for the very best of US reality television.
You'll be able to stream Now TV's bevvy of content on two devices at once (with six total devices available for your account), making it an ideal subscription package for the family. A Now TV app means you can stay entertained on the go on your tablet or smartphone, and with a seven-day free trial, you can finally tick off some of those movies on your must-see list or start a Game of Thrones rewatch, if you're a real masochist.
Where is Now TV available?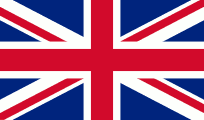 Now TV is fully accessible to viewers within the UK so long as they're subscribed. British viewers can also take the service on holiday with them if they're jetting off to an EU country (including France, Germany and Spain). Despite a relatively generous 30-day allowance, there are some European territories Now TV won't work in (including Iceland, Norway, and Turkey), and viewers outside of the EU or Europe itself will be fully geo-blocked from the site - unless they use a VPN.
Unblock NowTV in non-EU European countries
If you want to unblock NowTV in a European territory where it isn't available, check out our guides for more information about using a VPN In one of these countries:
Norway VPN
Iceland VPN
Turkey VPN
Can I use a free VPN?
Everyone is out to save some money where they can, but free VPNs unfortunately aren't the way to go. There are several cheap VPNs that offer powerful encryption and unblocking capabilities, but if you're truly after something free… it's a little harder to come by and you must be careful.
We have a number of free VPNs we do recommend, and typically these are the smaller offshoots of larger services. Despite being free and some having the power to unblock Netflix and Now TV, the privacy they provide comes with a price - namely a limited amount of servers, bandwidth throttling or a download cap. And obviously, this isn't ideal for HD streaming.
You might be tempted to go with a free VPN that claims it has no caps or restrictions, but the price is even steeper. These shady services have weak encryption and more than likely keep logs. Rather than paying a subscription fee, you'll be "paying" for the free VPN with your information as many services sell its users' data to advertisers who can flood your sessions with malware and phishing scams. If you want to find out more about accessing other Netflix libraries then check out our Netflix VPN guide for more information about these services.
FAQs