Although more normally associated with antivirus software, Avast has been making inroads into the virtual private network (VPN) market with its SecureLine package. But can it compete with an industry stalwart like NordVPN? We performed a series of direct comparisons between the two services to settle the NordVPN vs Avast SecureLine debate.
ExpressVPN vs Avast SecureLine – Which service should you choose?
While both companies have significant resources, and both charge similarly for their services, NordVPN is by far the better product. It has more servers, better features, and an overall better approach toward privacy.
NordVPN has three different plans, two of which include additional NordVPN services. The Plus plan includes the NordPass password manager, and the Complete plan includes NordPass as well as the NordLocker encrypted file storage. For the sake of a fair comparison, we've only considered the Standard plan.
Pricing
The relative price of a VPN is often the deciding factor when choosing between two similarly placed services. However, in the case of NordVPN and Avast, there's not a great deal of overall difference.
Where they do differ is in how long their subscriptions last. If you only need a VPN for a few months, then NordVPN is a good choice as it lets you pay on a monthly basis. This will cost you $11.99 per month. If you'd rather lock into a long-term contract, then Avast might be preferable with its three-year subscription. This costs $158.04 for the first three years.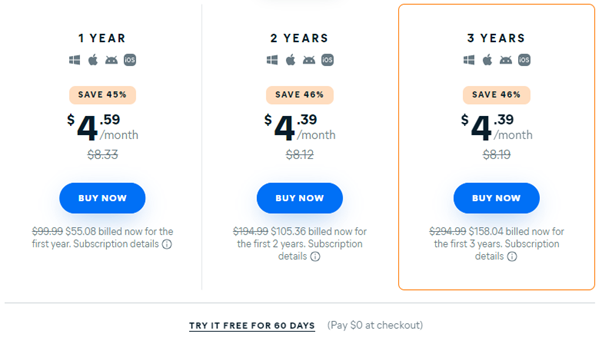 Both providers offer introductory terms for new subscribers. For example, if you take out a one-year NordVPN subscription, you save $39.60 on the first year. Similarly, if you take out a one-year Avast subscription, you save $44.91 on the first year.
You can pay for either service using Paypal or via debit and credit cards (including American Express). If anonymity is important to you, NordVPN also accepts payments via cryptocurrency and prepaid card.
There are opportunities to try either service without losing money if you don't like them. Avast offers a generous 60-day free trial, while NordVPN customers can make use of a 30-day money-back guarantee.
Winner: Draw
Performance & speed
Ideally, your internet connection shouldn't be adversely affected when you use a VPN. This is certainly true of NordVPN, which is fast enough to stream 4K content or play online games without any problems. Indeed, it's average speed of 85.9Mbps makes it one of the fastest VPNs on the market.
By contrast, Avast SecureLine's average speed of 34.7Mbps is fairly mediocre. It's fast enough for most tasks but it's likely that you'll notice a drop in speeds during bandwidth-intensive tasks or when there are lots of simultaneous connections.
Winner: NordVPN
Which has better features?
We all use VPNs for different reasons, and the best services cater for the widest demographic. NordVPN is the better choice in this regard as it combines a beginner-friendly interface whilst also providing access to a wealth of advanced features.
In terms of network size, NordVPN has thousands more servers than Avast SecureLine, and has a presence in significantly more countries. Where Avast is superior to NordVPN is in the number of connections it offers: 10 to NordVPN's six. This makes it the better option for those in larger households intending to share a subscription.
| No Value | NordVPN | Avast SecureLine |
| --- | --- | --- |
| Simultaneous connections | 6 | 10 |
| Total servers | 5300 | 700 |
| Number of countries | 60 countries | 34 countries |
| Split-tunneling | | |
| Kill-switch | | |
| Obfuscation (stealth) | | |
| Self-hosted DNS | | |
For those who require additional security while connected, NordVPN allows subscribers to route their traffic through two separate VPN servers. Users can also connect to the internet via a NordVPN server and the Tor network. It's worth noting here that both these methods will significantly slow down your connection speed.
Those trying to access the internet in countries where censorship is rife will appreciate the existence of obfuscated servers. These are able to hide your use of a VPN by using the XOR encryption algorithm. NordVPN has obfuscated servers in several countries, which makes connecting in places like China possible. Avast does not provide this service.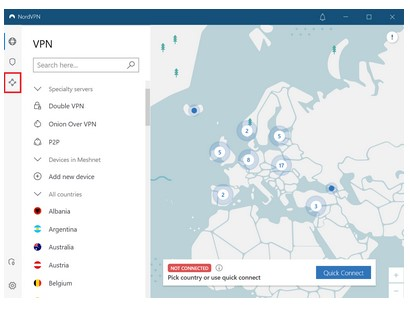 NordVPN can also help protect you against trackers and malware with its Threat Protection feature. Avast SecureLine doesn't include this in its VPN service, though Avast does offer free antivirus software that will protect you against these threats and more.
One feature shared by both providers is the option to auto-connect. This can be used to enable VPN protection when connecting to both secure and unsecured Wi-Fi networks. You can also specify particular networks that you'd like to automatically connect to.
Winner: NordVPN
Which streaming services can they access?
Many people use VPNs as a way to access geo-restricted streaming services. Whether a VPN is good at this can be influenced by the relative size of its server network. As already mentioned, NordVPN has more servers in more countries than Avast SecureLine.
NordVPN allows users to connect to any of these servers, thus giving users more options for finding a connection that works. Avast, by contrast, only allows connections via its five dedicated streaming servers located in Germany, the UK, and the US.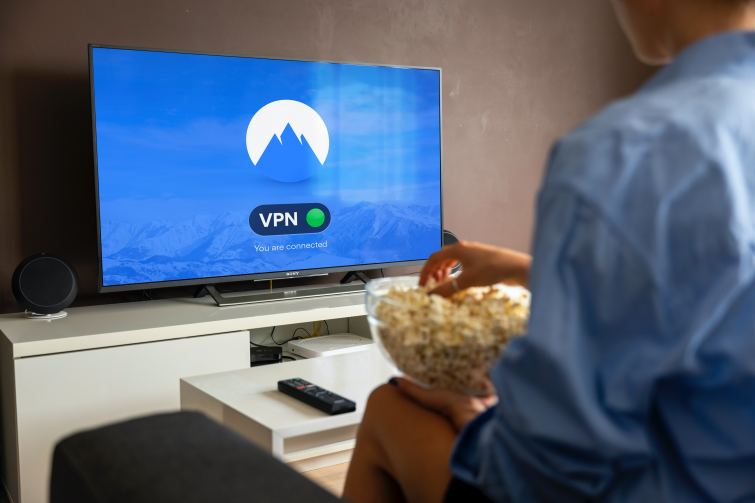 Unsurprisingly, NordVPN is the better choice for accessing streaming services. You can use it to watch a huge range of Netflix libraries, which is something that most VPNs – including Avast – struggle with.
| No Value | NordVPN | Avast SecureLine |
| --- | --- | --- |
| USA | | |
| UK | | |
| Norway | | |
| Canada | | |
| Japan | | |
| France | | |
| Germany | | |
NordVPN also provides an alternative way to access more obstinate streaming services in the form of its SmartPlay feature. This routes Domain Name System requests (DNS) to servers in a chosen country and enables access to approximately 150 streaming services. Note, however, that it doesn't provide the protection of a VPN.
| No Value | NordVPN | Avast SecureLine |
| --- | --- | --- |
| Netflix | | |
| iPlayer | | |
| Amazon Prime | | |
| Hulu | | |
| Disney+ | | |
Winner: NordVPN
Torrenting
Borth NordVPN and Avast SecureLine allow torrenting, and both provide dedicated servers for doing just that. However, NordVPN torrenters have the option to disregard these and use other servers in the network, which is not the case with Avast SecureLine.
NordVPN and Avast SecureLine provide protection from unintended leaks in the form of kill-switches. These automatically stop the flow of internet traffic if the internet connection drops out.
In addition, both services offer a split tunneling feature. This lets you choose which apps use the VPN and which connect to the internet directly. This makes it easy to ensure that torrent clients are always protected.
| No Value | NordVPN | Avast SecureLine |
| --- | --- | --- |
| Torrenting allowed? | | |
| Dedicated servers? | | |
| Kill-switch | | |
| Split-tunneling | | |
Winner: Draw
Setup & usability
A decent user interface (UI) goes a long way in selling a service, and both companies have created uncluttered apps that make it easy for anyone to quickly get connected. Both provide easily accessible, and navigable, server lists, as well as one-click connection buttons. Menus are clearly laid out, and exploring the various options feels straightforward.

NordVPN provides apps for more platforms than Avast SecureLine, which has no option for those using Linux or Amazon Fire TV. NordVPN can also be installed on routers, with options to buy routers with the service pre-installed. By contrast, Avast SecureLine does not support routers – a somewhat curious decision given that virtually all of its competitors at least allow manual configuration.
Both providers offer extensions for securing internet traffic while using a particular browser. NordVPN has browser extensions for Chrome, Firefox, and Microsoft Edge, while Avast has extensions for Chrome and Firefox.
| No Value | NordVPN | Avast SecureLine |
| --- | --- | --- |
| Android | | |
| iOS | | |
| Windows | | |
| macOS | | |
| Linux | | |
| Routers supported | | |
Winner: NordVPN
Security
Robust security should be inherent in any VPN service. That means essentially uncrackable encryption, no leakage of personal information, and a range of trustworthy connection protocols.
| No Value | NordVPN | Avast SecureLine |
| --- | --- | --- |
| OpenVPN | | |
| IKEv2 | | |
| L2TP/IPSec | | |
| AES-256 | | |
| RSA-4096 | | |
NordVPN and Avast SecureLine both use 256-bit AES encryption with RSA-4096 keys, which is a highly secure combination. Both providers also support connections via the secure OpenVPN protocol, as well as having developed their own proprietary protocols.
NordVPN's proprietary NordLynx protocol is based on WireGuard, and is faster and more lightweight than OpenVPN. Avast's home-grown Mimic protocol is also faster than OpenVPN – though not as fast as NordLynx.
Winner: NordVPN
Privacy
While the two providers initially seem fairly equal in terms of security, they diverge in any discussion of privacy.
In 2020, Avast received heavy criticism when it was revealed that two of its antivirus products were harvesting user data and transferring it to an Avast subsidiary – which then went on to sell it. Following exposure of the practice, Avast said it would discontinue the practice.
While we might be willing to give Avast the benefit of the doubt and move on, the company's current privacy policy seems to suggest that keeping data private still isn't the top of its agenda.
Avast stores the following for 30 days: timestamps of your connections, the subnet of your originating IP address, the IP address of the server you're connected to, and the amount of data transmitted.
This in itself isn't that out of the ordinary. After all, NordVPN collects non-identifying device information and timestamps (though these are deleted after 15 minutes rather than the 30 days of Avast).
What is concerning is Avast's use of third-party trackers in its VPN apps for iOS and Android. These include Google Firebase Analytics, Google Fabric Crashlytics, and AppsFlyer Analytics.
By contrast, NordVPN seems positively angelic.
Over the years, NordVPN has undergone multiple third-party audits to externally validate its security credentials. It has also started a bug bounty program where members of the public are offered rewards if they can uncover vulnerabilities in its service.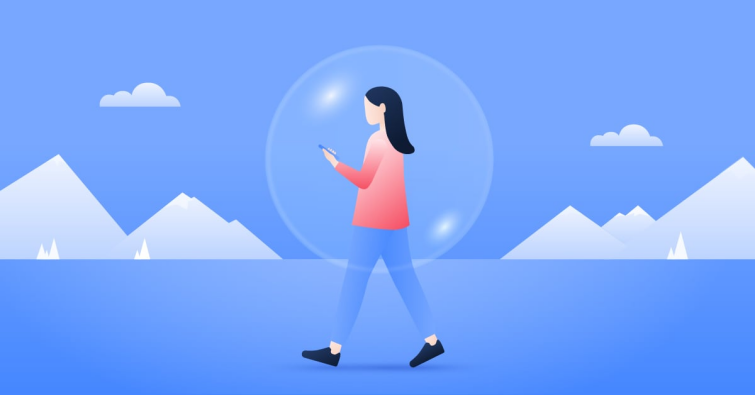 The company is also one of the few providers to offer RAM-only diskless servers. This means that data storage is only ever temporary – making it even harder for third-parties to obtain anything compromising.
NordVPN has also helped found the VPN Trust Initiative, with the stated aim of promoting online security as well as more self-regulation and transparency in the industry.
Winner: NordVPN
Customer support
NordVPN and Avast SecureLine both have searchable knowledge bases, which provide a first port of call if you need help.
Beyond this, Avast points you towards a community forum, where you can post questions and, mostly, have others answer them.
If you can't get help here, Avast provides a telephone number that you can use to contact Premium Tech Support. As its name suggests, this isn't a free service. Avast charges $79.99 per call for a simple fix, $119.99 for a "complete" fix, or $204.99 a year if you need regular assistance.
By contrast, NordVPN provides a variety of free contact options. It has a chatbot for simple queries, and live chat if you need human assistance – though the operating hours of live chat aren't specified. You can also send an email and expect a response within 24 hours.
Winner: NordVPN
Conclusion
NordVPN has the upper hand over Avast SecureLine in virtually every way. It provides faster connection speeds, a wider range of features to explore, better privacy and security credentials, and more active customer support.
That's not to say Avast SecureLine is a poor service – it's not. It's just that NordVPN is very good. Avast SecureLine has decent connection speeds, approachable apps, and most of the standard features we'd expect with a subscription-based VPN. That said, its approach to privacy really could do with being reexamined. As it stands, there are better services available for less money.
Overall winner: NordVPN
If you're considering alternative VPNs, visit our other vs pages to see how NordVPN fares against different providers.