CyberGhost vs Norton Secure VPN – which is better?
Can the new kid on the block – Norton Secure VPN – compete with the tried-and-tested reliability of CyberGhost? We take a detailed look at what the two providers have to offer and settle the CyberGhost vs Norton Secure VPN debate in the process.
CyberGhost vs Norton Secure VPN – Which service should you choose?
CyberGhost is the better option. It has one of the largest server networks of any VPN, and offers notably fast speeds and a suite of useful features.
By contrast, Norton Secure VPN is a little lackluster.
The Norton brand has a good reputation – its antivirus offering has been around for 30+ years, so most people are familiar with the name. However, its VPN offering feels like a work in progress, with availability on just four platforms, a limited number of servers, and restricted features.
We can only assume it will get better over time – after all, its owners have the financial clout and technical know-how to make something great. As it stands, there are better VPNs available for less money – CyberGhost being just one of them.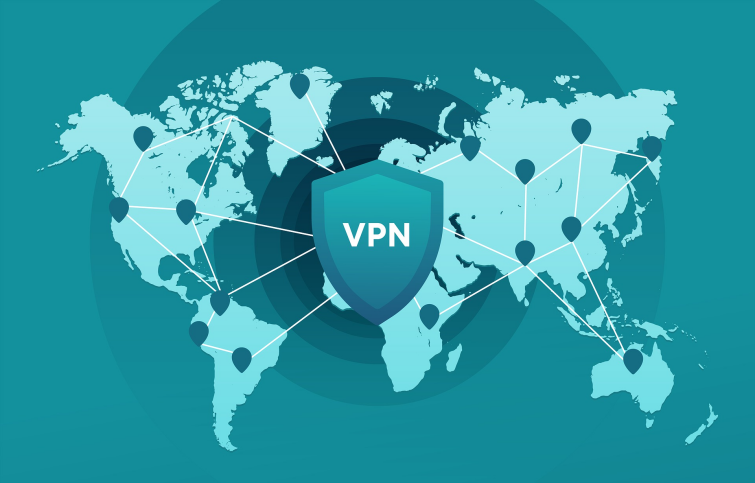 Pricing
The two providers differ in their pricing structures, and aren't directly comparable. Nevertheless, it's evident that CyberGhost has a wider range of options and is better value for those who want long-term subscriptions.
Norton Secure Line has three price plans, but a set subscription length of one year:
| | | | |
| --- | --- | --- | --- |
| Norton Secure VPN | 1 device | 5 devices | 10 devices |
| 1st year | $29.99 annually/ $4.99 per month | $39.99 annually/ $7.99 per month | $59.99 annually/ $9.99 per month |
| Thereafter | $49.99 | $79.99 | $99.99 |
CyberGhost, by contrast, has both shorter and longer-term subscriptions:
| | |
| --- | --- |
| CyberGhost | 7 devices |
| 1 month | $12.99 |
| 6 months | $41.94 every 6 months/ $6.99 per month |
| 28 months | $56.94 annually/ $2.03 per month |
For monthly subscriptions, CyberGhost is your only option. One month costs $12.99 and comes with a 14-day money-back guarantee. CyberGhost also offers six-month subscriptions, which cost $6.99 per month for seven devices.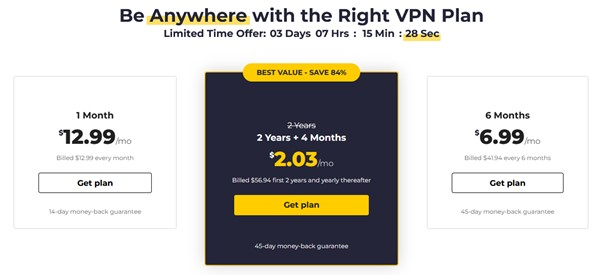 Norton Secure VPN's year-long subscription will initially cost you $7.99 per month for five devices and $9.99 per month for 10 devices. After the first year, these prices increase, though by how much isn't specified.
Where CyberGhost comes into its own is with its two-year subscriptions. These cost £2.03 a month, which represents great value – particularly as you get four months free for the first two years.
Winner: CyberGhost
Performance & speed
CyberGhost is faster than Norton Secure VPN by a factor of at least ten, which will be enough to recommend it to many users. We ensure that stated VPN speeds are up-to-date by regularly checking them using a rigorous testing methodology.
To be fair to Norton Secure VPN, its speeds are around average when compared with the larger VPN market. It's adequate for most day-to-day tasks, though you will likely notice a drop in speeds if your home broadband is fast. By contrast, CyberGhost can cope with gaming, streaming 4K content, and VoIP calls without issue. Indeed, it's one of the fastest VPNs available.
| No Value | CyberGhost VPN | Norton Secure VPN |
| --- | --- | --- |
| Speed | 556.2 Mbps | 50 Mbps |
| ProPrivacy.com SpeedTest (average) | 63.92 Mbps | 20 Mbps |
CyberGhost's impressive speeds are largely thanks to its adoption of the more efficient WireGuard protocol. This is more streamlined than older protocols like OpenVPN. Most of the big names in the VPN world now offer WireGuard – or a proprietary protocol based on WireGuard. Norton Secure VPN, however, does not.
Winner: CyberGhost
Which has better features?
CyberGhost has more features available across more platforms. Most notably, its server network dwarfs that of Norton Secure VPN – literally by thousands. This means there are vastly more connection options, wherever you are in the world.
| No Value | CyberGhost VPN | Norton Secure VPN |
| --- | --- | --- |
| Simultaneous connections | 7 | 5 |
| Total servers | 9723 | 50 |
| Number of countries | 91 countries | 31 countries |
| Split-tunneling | | |
| Kill-switch | | |
| Obfuscation (stealth) | | |
| Self-hosted DNS | | |
| Tor-over-VPN? | | |
CyberGhost offers split tunneling, which lets you choose which traffic you want to encrypt; and a kill-switch, which automatically disconnects your device if the VPN connection is lost. Although Norton Secure VPN also offers these features, they're only available to those using the Windows and Android apps.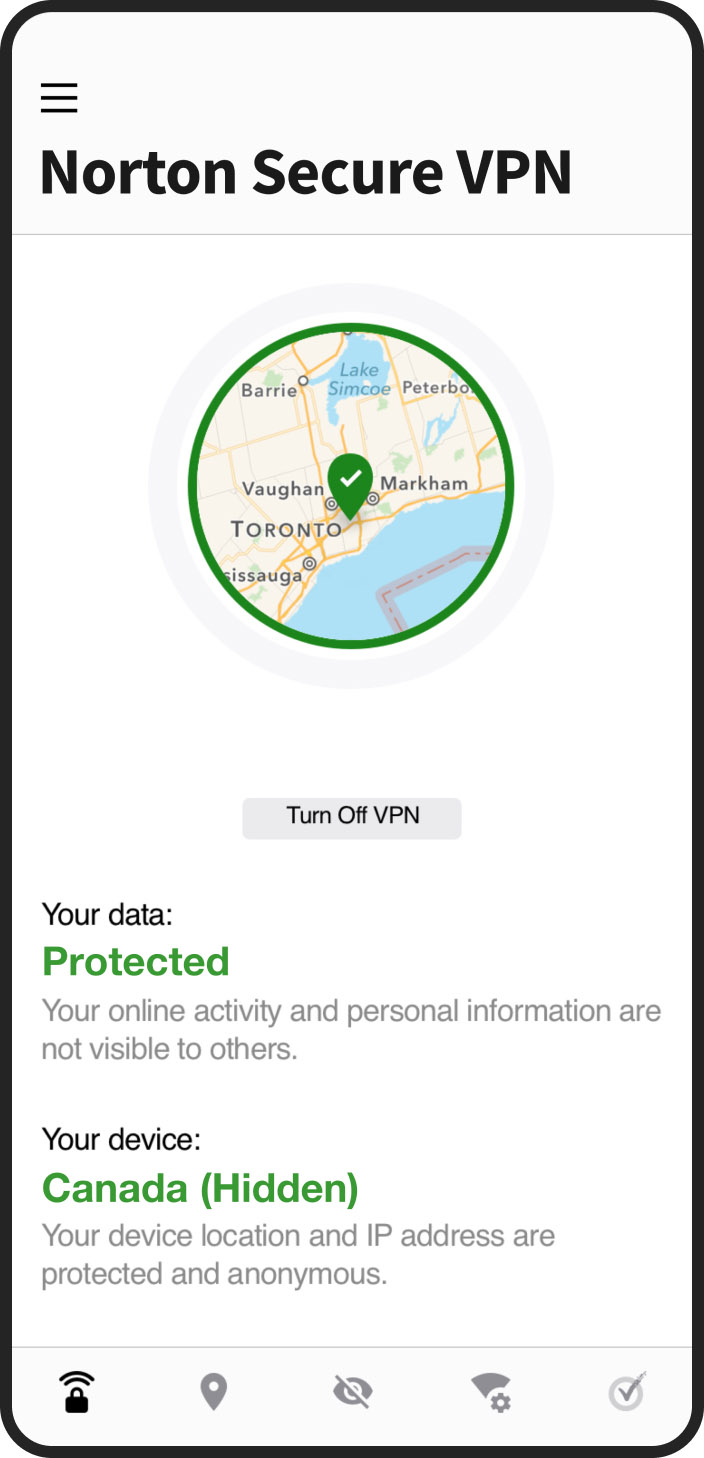 Both providers have an ad and malware blocker. They also offer additional protection from unsecured WiFi connections in that they will automatically connect to the VPN when such connections are detected.
CyberGhost subscribers can connect up to seven devices simultaneously. By contrast, Norton Secure VPN makes the number of connections dependent on how much you're willing to pay: the maximum permitted is ten.
You can manually configure CyberGhost on routers supporting OpenVPN protocols. Installing a VPN on a router protects all the devices on that network, including those that aren't compatible with VPN apps like smart TVs. Router installation only counts as a single device connection which, in the case of CyberGhost, leaves you with six more to play with. However, not all VPNs allow for router installation – Norton Secure VPN is one which doesn't.
Browser extensions are available for CyberGhost, but not for Norton Secure VPN. CyberGhost has free Chrome and Firefox browser extensions that can protect your connection while browsing. They may not be the fastest or most versatile, but they're free.
CyberGhost also offers subscribers the option of paying a little extra to add a dedicated IP address to their subscriptions. A dedicated IP address enables VPN connections using the same IP address every time, rather than a different one with every new session.
Winner: CyberGhost
Which streaming services can they access?
The ability to access geo-restricted streaming content is one of the major reasons people use a VPN. Unfortunately, the largest streaming platforms have cottoned on to this and are becoming very successful at blocking VPN use. The result is that few providers can consistently access services such as Netflix and BBCiPlayer.
CyberGhost is one of the good ones, as the table below demonstrates. By contrast, Norton Secure VPN works with Amazon Prime Video and little else.
| No Value | CyberGhost VPN | Norton Secure VPN |
| --- | --- | --- |
| Netflix | | |
| iPlayer | | |
| Amazon Prime | | |
| Hulu | | |
| Disney+ | | |
In terms of specific Netflix libraries, CyberGhost works with all those listed below. Part of its success is down to its use of optimized servers. These are labeled in CyberGhost apps, and allow users to choose specific servers that work best with particular providers. This removes the need for the trial-and-error approach to gaining access.
| No Value | CyberGhost VPN | Norton Secure VPN |
| --- | --- | --- |
| USA | | |
| UK | | |
| Canada | | |
| Japan | | |
| France | | |
| Germany | | |
Winner: CyberGhost
Torrenting
Both providers allow torrenting and have dedicated servers for doing just that. Neither offer port forwarding, which is a shame – though both can help keep your torrent client protected with a kill-switch and split tunneling.
CyberGhost users can make use of its Smart Rules feature that allows you to specify that your torrent client connects to the VPN on launch. You can also choose one of CyberGhost's torrenting servers to always connect to.
It's worth noting again that while kill-switches are available on both desktop and mobile apps with CyberGhost, they are Windows and Android-only in Norton Secure VPN.
Winner: CyberGhost
Setup & usability
CyberGhost apps are available for Windows, macOS, Linux (command line), iOS, Android, Amazon Fire TV, and Apple TV. They're easy to use and you can get connected in seconds – provided that you don't mind CyberGhost selecting a server for you.
If you have a specific task in mind, you can choose from dedicated servers for streaming, torrenting, or gaming. Alternatively, you can choose a server in any one of the 91+ countries listed, or connect to a high-security NoSpy server – though the latter comes at an additional cost. When you've found particular servers that you like, you can add them to a favorites list for future use.
| No Value | CyberGhost VPN | Norton Secure VPN |
| --- | --- | --- |
| Android | | |
| iOS | | |
| Windows | | |
| macOS | | |
| Linux | | |
| nVidia Shield | | |
| Android TV | | |
| Fire TV | | |
| Routers supported | | |
For its part, Norton Secure VPN has so far only produced apps for Windows, macOS, Android, and iOS. These provide users with an approachable GUI that's easy to master, though choices within the app are rather limited.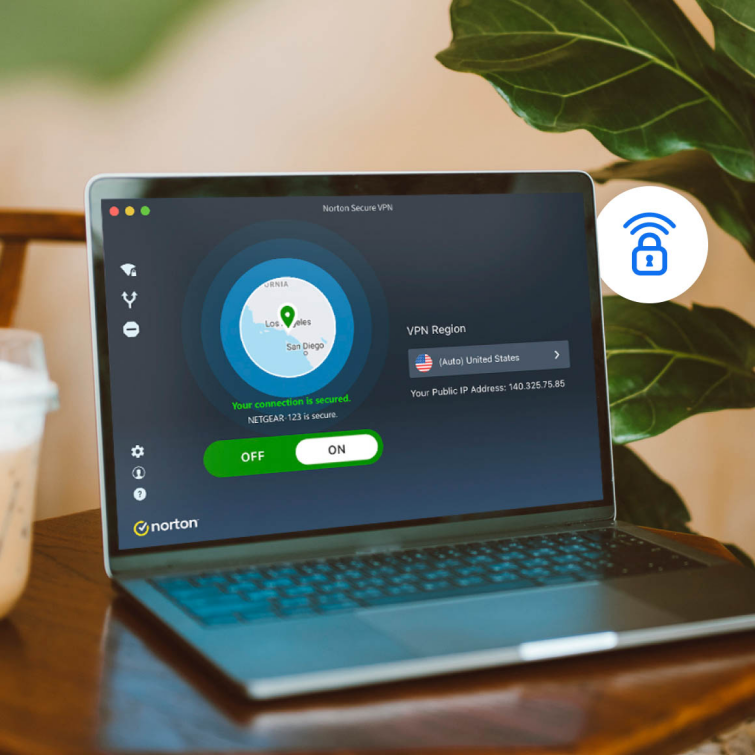 For example, most VPNs allow you to choose specific servers in a particular country, but Norton Secure VPN only allows you to specify a region, after which it chooses the specific server for you.
The Norton Secure VPN settings menu allows you to automatically install updates, choose a theme and choose when to start the VPN. The Windows and Android apps also have the split tunneling and kill-switch toggle switches located here.
In all, both providers have apps that are easy to download, install, and get started with.
Winner: CyberGhost
Security
Both providers protect users' internet traffic in similar ways. CyberGhost uses 256-bit AES and ChaCha20 encryption, in conjunction with 2,048-bit RSA keys and SHA256 authentication. Norton Secure Line also uses 256-bit AES encryption for both OpenVPN and IKEv2 protocols – the only two protocols that it supports.
| No Value | CyberGhost VPN | Norton Secure VPN |
| --- | --- | --- |
| PPTP | | |
| L2TP/IPSec | | |
| SSTP | | |
| IKEv2 | | |
| OpenVPN | | |
| WireGuard | | |
As well as providing essentially uncrackable encryption, both providers also safeguard internet traffic from DNS, IPv6, and WebRTC leaks as standard.
While this sums up Norton Secure VPN's security features, CyberGhost has a little more to offer. For one, it has colocated servers. These are owned, controlled, and maintained by CyberGhost, but located in third-party data centers around the world. They're more secure than those servers that are simply rented as the company is responsible for their setup and security configurations.
For even more security, subscribers can pay extra to access CyberGhost NoSpy servers. These are housed within the company's Romanian headquarters and managed completely internally. They offer even faster speeds, more bandwidth, and a dedicated uplink.
Winner: CyberGhost
Privacy
Privacy is a hugely important feature of any VPN. Those that are unable to guarantee it – of which there are surprisingly many – don't deserve your financial support.
CyberGhost has a strict no-logs policy – though it does keep some non-identifying connection logs – and has moved its headquarters from Germany to Romania, so that it lies beyond the scope of the 5/9/14 intelligence-sharing alliances. The company publishes quarterly transparency reports, where it lists the data requests it has received.
By contrast, Norton Secure VPN is based in the US, which is a key player in international intelligence gathering. That, in itself, isn't a problem – as long as Norton Secure VPN doesn't collect any user data. Unfortunately, while it describes itself as a no-logs provider, it does collect some data – the most concerning of which are the IP addresses of subscribers.
CyberGhost allows anonymous payment options via Bitcoin, which isn't the case with Norton Secure VPN.
Winner: CyberGhost
Customer support
Responsive and knowledgeable customer support staff can make all the difference to how we perceive a particular service. While both providers are quick to respond via 24/7 live chat, CyberGhost staff seem more knowledgeable – most likely due to solely having to deal with VPN queries rather than those relating to a suite of other products too.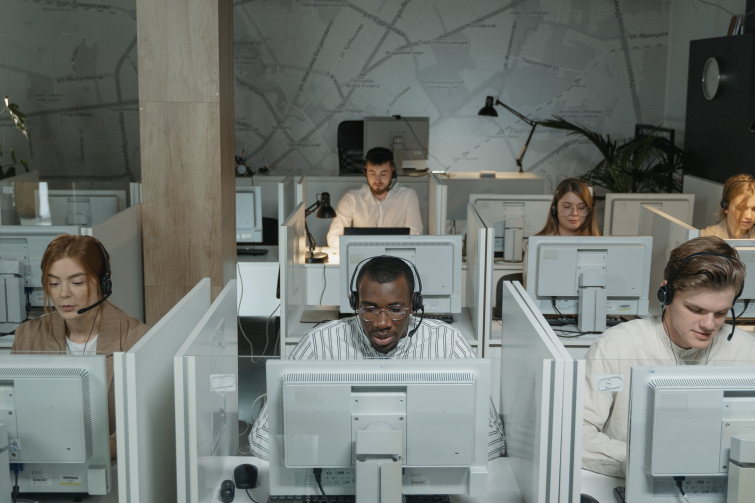 Both CyberGhost and Norton Secure VPN also allow you to submit tickets on their respective websites. Norton Secure VPN goes further still in that it has a phone number you can use to speak to someone in person.
The CyberGhost website contains a wealth of useful information – on anything from switching DNS servers to configuring routers – in the form of guides, frequently asked questions, and troubleshooting sections. The Norton Secure VPN contains similar information, but it's more difficult to access, being sandwiched between information regarding other Norton products.
Both providers offer notably generous money-back trial periods. CyberGhost annual plans allow subscribers up to 45 days to change their mind, while Norton Secure VPN allows an even-longer 60 days.
You can try the full Norton suite of products with a seven-day free trial. Norton 360 includes antivirus, ransomware protection, Secure VPN, password manager, and identity theft protection. CyberGhost also offers free trials – three days for Android, and seven days for iOS.
Winner: CyberGhost
Conclusion
It's fairly rare for a comparison article to fall so heavily in favor of one provider but, in this case, CyberGhost is obviously the better choice. It's cheaper, faster, more private, and available on a wider range of platforms than Norton Secure VPN.
If you've been a Norton AntiVirus customer for years and are familiar with navigating the Norton website, then we can see the attraction of also using the company's VPN product – particularly as you can get bundle plans to reduce the individual product costs.
However, we'd recommend holding off for a year or two until the VPN's performance and features improve – we can only assume that they will. In the meantime, you're much better off using a seasoned provider like CyberGhost.
Overall winner: CyberGhost
If you're considering alternative VPNs, visit our other vs pages to see how CyberGhost and Norton Secure VPN fare against different providers.
Image credit: Arek Socha from Pixabay