The Linksys N300 v2 is a very low-cost router (available unflashed from Amazon for just $35), so it hardly surprising that it does not burst with the sort of features you might expect to find on higher-end products, and if you want USB ports, dual-band 5 GHz reception, processing power, or any of the other funky features found on many modern routers then you should look elsewhere.
That said, and underpowered though it is, it does its job as a basic router perfectly well, and most importantly for us, as it has been flashed with DD-WRT, it can be used as a VPN hub for all your internet-connected devices.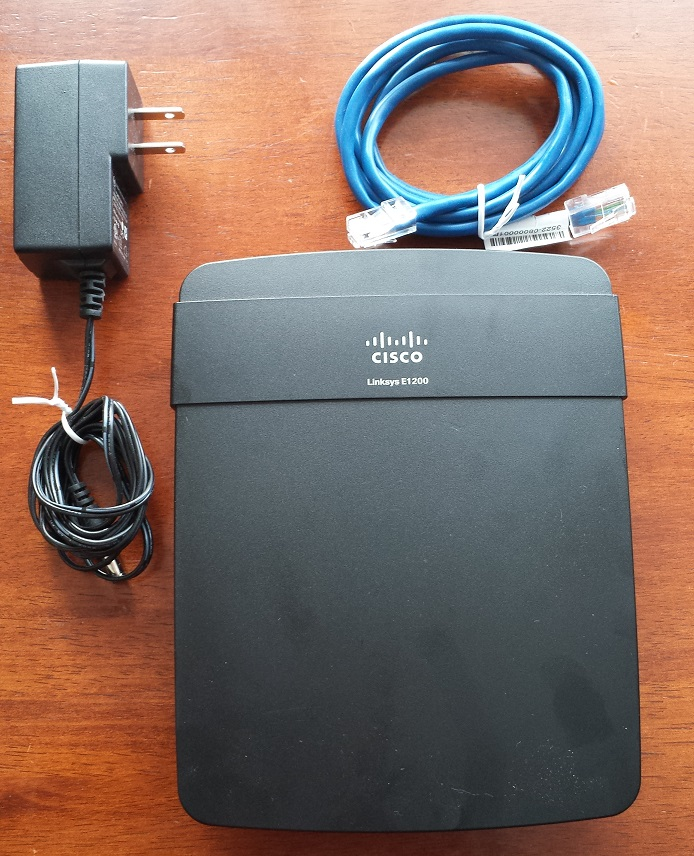 The N300 is a fairly smart but unassuming wedge of black plastic with 5 Ethernet ports (1 x in, 4 x out), a power-in socket, and a reset knob placed on an underside edge of the unit (so you cannot see the ports when views from the above). It is designed to be placed flat on a surface, and cannot be vertically or wall-mounted, and two antennas are internal so there is nothing sticking out of the casing. There are no status lights visible from the front or top, and the only lights at all are the LEDs on the LAN ports.
How to Set Up a Cisco Linksys DD-WRT Router
Getting up and running is ridiculously easy. We just turned off our modem/router, plugged in the N300 and attached to the modem/router using the supplied Ethernet cable, turned on the modem/router, then turned on the N300, and ta-da! - everything worked. Not Flashrouters' fault, but non-US customers should be aware that the plug which came with our unit was of the US kind, so don't forget to make sure that you have an international adapter to hand (luckily we did!).
Although the instructions recommend using a wired connection until everything is correctly set up, this was a bit inconvenient for us, so just went ahead and connected our Windows PC using WiFi and encountered no problems at all.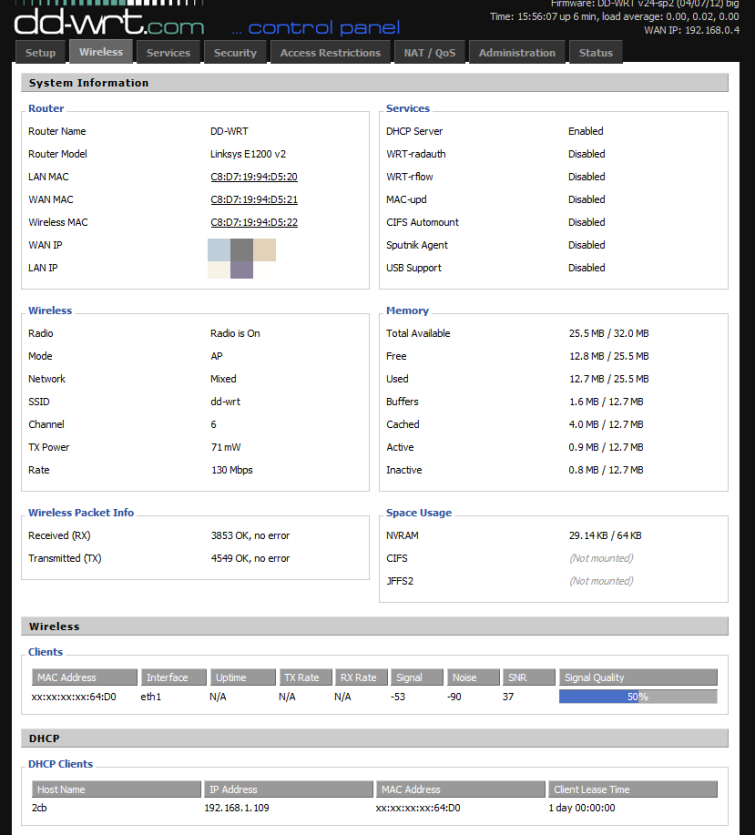 Once connected, the first thing you want to do is visit the router setup page. The included instructions are text-only, but everything is clearly explained.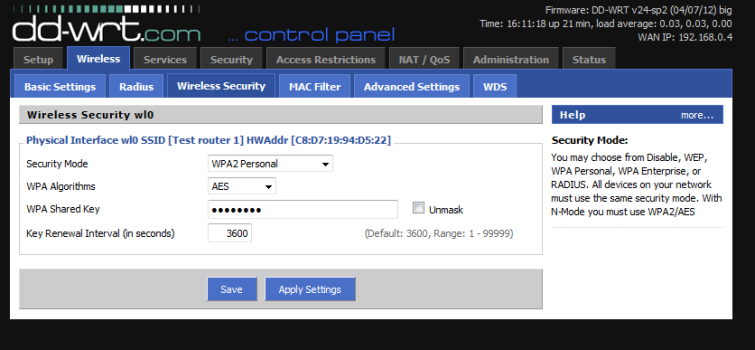 Changing the network name and setting up a secure password is the top priority, and is very easy to do.
Is Cisco Linksy router reliable?
We put the router through its paces in its 'out of the box' configuration using our 20 MB/s broadband connection. The router was connected to a bog-standard Netgear VMDG280 Wireless N modem/router (supplied by our ISP, Virgin Media).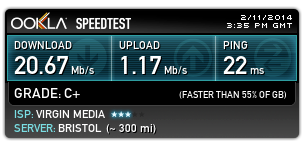 Connected directly to our home modem/router (i.e. not connected to the N300)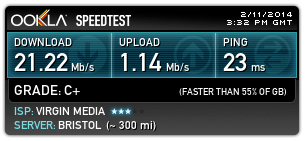 Connected through the N300
Flash-based speed tests such as those from Speedtest.net are not always the most reliable indicators of real-world performance, so we used ThinkBroadband's tbbMeter software to measure how long it took to download a 100 MB file: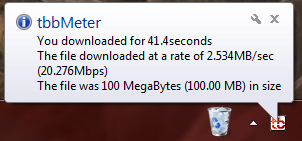 When not connected to the router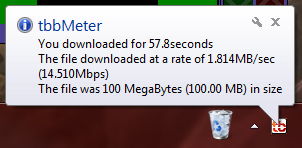 When connected to the router
The tbbMeter results suggest that the N300 may be slower than our ISP's stock router, while the speedtest.net results actually showed an increase in speed. We also carried out some (very non-scientific) range tests and found that the N300's signal strength was about the same as that of our stock router/modem.
WiFi performance on all routers can be improved by using a program such as inSSIDer to analyze signal interference, allowing you to choose the best channel for your area.
The manufacturer states that the N300 is suitable for connecting up to 3 devices simultaneously. We tried connecting with everything we could get our hands on at the time of writing this review (7 devices including a smart TV) and did not encounter any problems or slow-downs.
Using VPN with a Cisco N300 router
One of the main reasons to get a DD-WRT flashed router (and the one we here are ProPrivacy are obviously most interested in), is that all devices connected to it can have their internet connections routed through a VPN server. Setup details vary by VPN provider, but we connected to PIA without (too) much trouble.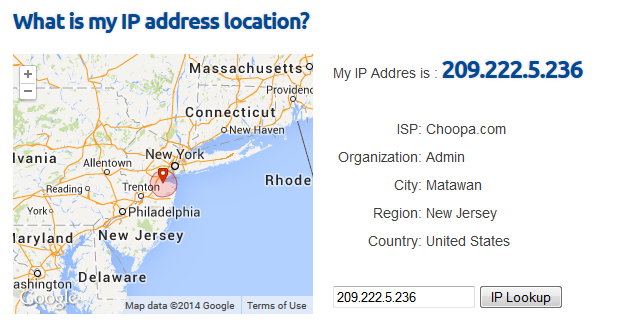 As if by magic, the internet thinks we are located in New York!
Running a VPN client takes processing power, something the N300 is sadly lacking in, so how does this affect performance?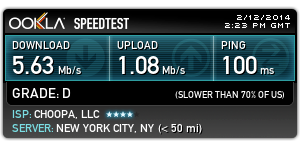 Connected to VPN server in New York using the router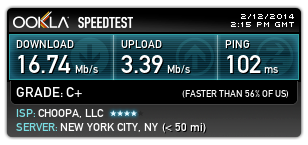 Connected to VPN server in New York using Windows software client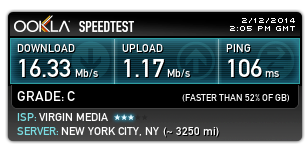 Not connected to VPN (but using same speedtest.net server in New York)
These results show the limitations of the N300's processor and memory. One of the best things about using a flashed router is that even devices that cannot normally use VPN can gain the benefit of it.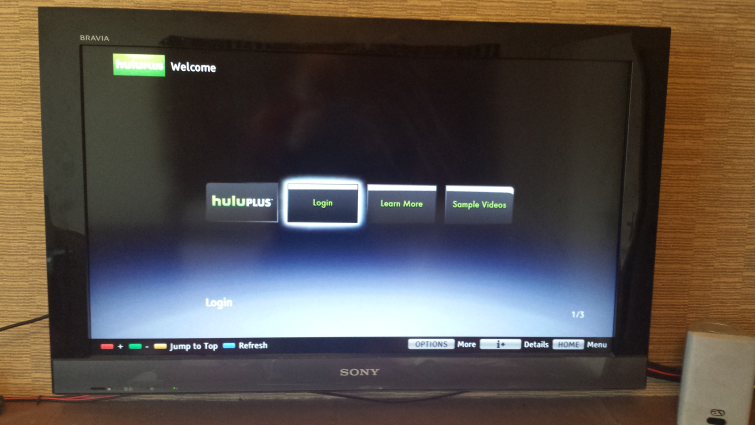 Our smart TV can now access geo-restricted services such as Hulu (only available in the US)
Conclusion
Without a doubt the N300 is underpowered, and while its performance without VPN is roughly on a par with our stock ISP supplied router/modem, it struggles with VPN.
The N300 v2 looks good and is very easy to set up, however, and as a cheap and cheerful solution for connecting all household devices using VPN it works, just don't expect such a low-cost router to match the VPN speeds your quad-core beast of a PC can manage…