PeopleLooker is a paid-for service that uses public records to create databases of personal information relating to named individuals in the US.
Stored data includes names, ages, addresses, phone numbers, family members, email addresses, social media accounts, vehicle information, and more – anything that can be scraped from publicly available documents.
Anyone willing to pay $22.86 per month can view this data, which makes it of particular concern to those who have been victims of abuse or, indeed, anyone who values their privacy.
The good news is that it's relatively easy to remove entries from people-search sites. We'll tell you exactly how to opt out of PeopleLooker, as well as how to remove yourself from the numerous other online data brokers making money out of trading your personal information.
Why should I opt out of PeopleLooker?
While it bills itself as a way for individuals to "find out more about potential roommates" or to "check out someone you're dating", it's not hard to see how the information provided by PeopleLooker could be used for harassment, stalking, or other nefarious activities such as online scams or identity theft.
It could also be used by those working within organizations to make decisions about employment, or by landlords screening potential tenants.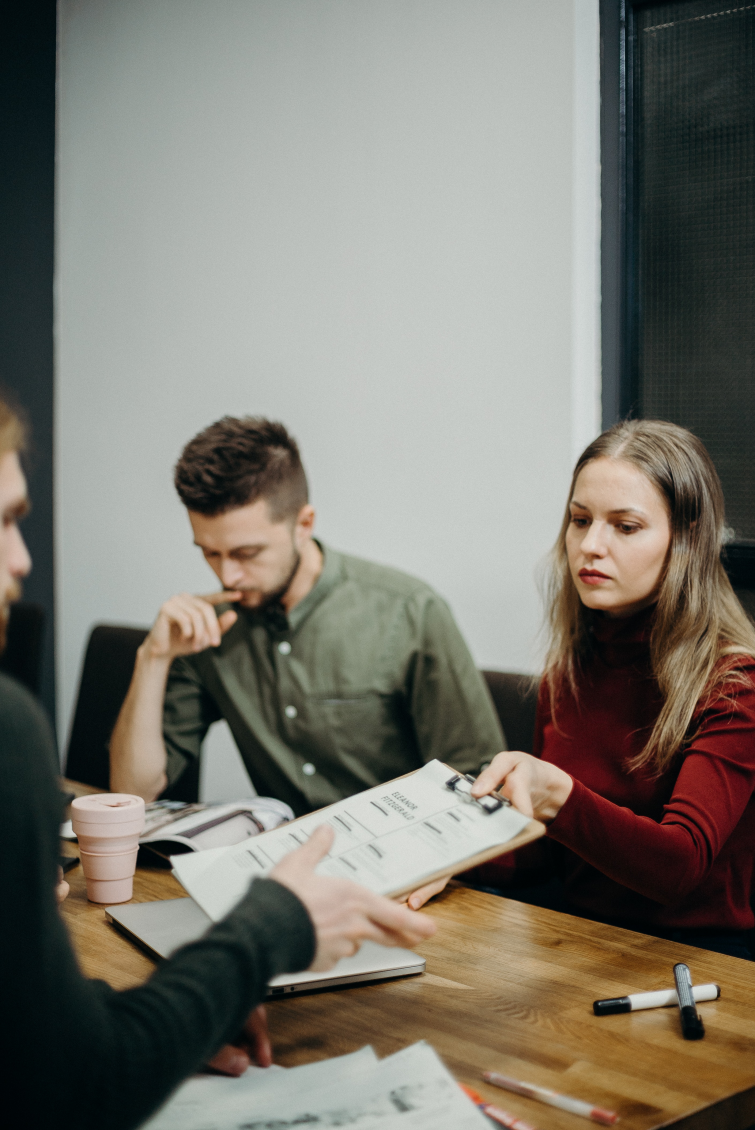 PeopleLooker is obviously aware of some of these potential issues. Its response is the requirement that users tick a box to promise that they won't use retrieved data for decisions relating to other people's credit, insurance, and the like. The cynical might question how effective this is. A better approach might be to notify the person being searched for – though PeopleLooker expressly states that this is exactly what they don't do.
Ultimately, there are no real benefits to PeopleLooker being permitted to store your personal information. We recommend checking their site to see whether they have anything on you and, if they do, asking them to remove it.
How to manually opt out of PeopleLooker
Visit https://www.beenverified.com/app/optout/search and enter your name in the search field. This will check what personal information PeopleLooker has about you in its databases.
Select the record you would like to opt-out from using the displayed results.
Enter your email address, verify that you're human, and click "Send Verification Email."
Wait for an email from PeopleLooker containing a verification link. Click the link when it arrives and you'll receive a confirmation email. PeopleLooker should now act on your record deletion request.
Your data should be removed after 24 hours. Check by searching again as per Step 1. Note that you should delete your browser history first.
How to opt out of other people-search sites
It's not just PeopleLooker and BeenVerified that store information about you. There are plenty of other people-search sites making money from your personal data. These include: Truthfinder, Intelius, Instant Checkmate, US Search, PeopleFinders, and Pipl.
The proliferation of personal data online makes it relatively easy for these sites to scrape together a record. However, trying to manually remove yourself from them all – not to mention the hundreds of other data brokers – can be an arduous task.
If you're serious about removing as much personal information as you can from online databases, then it might be worth investing in one of the services that does it for you. We recommend the following:
Incogni - The best option to remove yourself from the internet. Contacts more than 130 data brokers on your behalf and offers great value for money.
Privacy Bee - Removes your data from data brokers, people search sites, and mass marketers. Great all-in-one privacy service.
DeleteMe - Contacts search engines as well as more than 30 data brokers with requests to remove your data.
The best services to opt out of people-search sites
1. Incogni
Editor's Choice | September 2023

The best option for opting out of people-search sites. Requests data removal from people-search sites – as well as other data brokers – and checks that it's been actioned. Easy to use and good value for money.
Free option

Yes

Pricing

1 month: $12.99/mth
12 months: $6.49/mth

50% OFF

Pros

Affordable price
No long-term contract
Easy-to-use service
Owned by Surfshark - a trustworthy company
Works with data brokers in US, Canada, EU and UK

Cons

Not available in all countries
Incogni is a relatively new service from the people behind the Surfshark VPN, and provides a slick service at a similarly low price.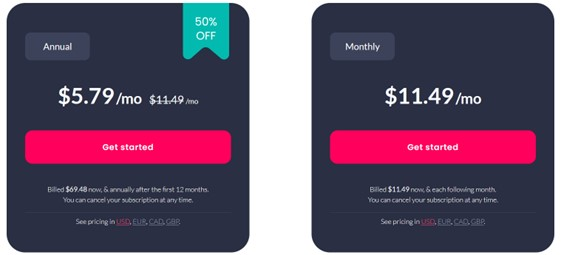 To get started, you just need to create an account and tell the service whose data you want removed. You then need to sign a permission form that allows Incogni to contact PeopleLooker and the 100+ other data brokers that Incogni has information on.

Once completed, you need not do anything else. Incogni will carry out the work of issuing removal requests to those it calculates are likely to have your data. You can track its progress via the online dashboard and see the sensitivity of the data each broker is likely to have.

Removal requests can take between a week and 45 days to be processed and acted upon. Note that the service is currently only available to US, UK, EU, Swiss, and Canadian residents.
2. Privacy Bee

Privacy Bee is a comprehensive data removal service that contacts up to 200 data brokers on your behalf, and follow up removal requests as necessary.
Free option

Yes

Pros

Mass opt-out of marketing
Contacts more than 200 data brokers
Browser extension for online privacy
Data breach monitoring

Cons

Limited to US residents
Relatively expensive
Privacy Bee works much like Incogni, though it's more expensive and only available to those in the US.

Once you've signed up and given the relevant permissions, Privacy Bee says that it issues between two and three data removal requests per day. This gives you an idea of the scale of the task if you were to do it manually.

The Privacy Bee website allows you to specify which websites – if any – you are willing to allow your data to be retained by. The site also allows you to add family members that you'd like removed from sites such as PeopleLooker. You can expect data to take up to 45 days to be removed, though Privacy Bee will check to ensure that it's happened.

DeleteMe is a subscription service that removes personal information from the largest online data brokers, and checks back on them every two months. 
Free option

Yes

Pros

Re-checks data removal every two months
Monthly privacy report
Custom removal requests available

Cons
DeleteMe requests data removal from a range of US-based people-search sites – as well as search engines.

After signing up, you can specify all the data you want removed. This can include everything from current and past addresses through to names and even misspellings of names. It's worth getting it all right from the get-go as you'll have to wait for the first batch of results to come back before making any changes.

The service includes the removal of personal information from the databases of 38+ data brokers. Specific people-search sites it sends requests to include Spokeo, PeekYou, Advanced People Search, People Lookup, DexKnows, and USA People Search.
How to opt out of PeopleLooker – FAQs
What if PeopleLooker doesn't remove my data?
If you've submitted a removal request and your data is still showing up after 24 hours, you can get in touch with PeopleLooker via [email protected]. Alternatively, you can begin the removal process again.
If PeopleLooker has multiple records relating to you, then you'll need to get in touch with it directly as the removal process only allows for one record deletion.
Does PeopleLooker store and sell my search data?
PeopleLooker says that it does not "sell the email address that you provide as part of the Do Not Sell My Info/Opt-Out process, or use it for any other purpose, without your prior consent."
Will my data reappear on PeopleLooker once deleted?
It shouldn't reappear on PeopleLooker, but it may well show up in the search results of other services available through BeenVerified. With so many data breakers continually scraping the internet and trading results, it's a bit of a cat-and-mouse game trying to get all of your personal information deleted.
If people search sites concern you, your best option is to use a service like Incogni to do the work for you. While it's possible to do it yourself, doing so is a time-consuming – and ongoing – process.
Why can't I use PeopleLooker to check out prospective employees?
According to the Fair Credit Reporting Act (FCRA), PeopleLooker and other non-Consumer Reporting Agency people search services cannot legally be used for any of the following: Employment Screening, Tenant Screening, Hiring Household Workers, Educational Qualification, Assessing Creditworthiness, or Business Transactions Initiated by an Individual Customer.
Those seeking other people's information for any of these reasons are required to instead use a FCRA-governed Consumer Reporting Agency (CRA). Examples include Experian, Transunion, and Equifax.
However, in reality, there's very little stopping landlords, employers or money-lenders using any of the publicly available people-search services. This makes it all the more important to take steps to remove your information from their databases – either manually or using a dedicated removal service.
Image credit: Marten Newhall on Unsplash