Yesterday, Microsoft updated the Terms of Use for a whole number of its services. For the most part, the changes are pretty inconsequential. However, parts of the updated document have got tongues wagging - because they have a detrimental impact on consumers' digital privacy rights.
The alterations to the "Microsoft Services Agreement" apply to a whole range of services including Xbox, Skype, Cortana, Office 365, and OneDrive. In fact, it covers over 90 Microsoft services in total. The concerning part comes in the form of bullet points number 3(a) and 5, which read:
"In the Code of Conduct section, we've clarified that use of offensive language and fraudulent activity is prohibited. We've also clarified that violation of the Code of Conduct through Xbox Services may result in suspensions or bans from participation in Xbox Services, including forfeiture of content licenses, Xbox Gold Membership time, and Microsoft account balances associated with the account."
"Don't publicly display or use the Services to share inappropriate content or material (involving, for example, nudity, bestiality, pornography, offensive language, graphic violence, or criminal activity)."
As you can see, according to the new user agreement, couples are no longer allowed to engage in sexting each other on the Skype platform - no matter how much they miss each other - or despite the fact that they are consenting adults. Likewise, swearing during a conversation is now illegal - as is saving a document with offensive language to OneDrive.
Getting pissed off during a round of Halo, while you bounce around on a shooting spree, could also land you in trouble with the big all-seeing M. If you are found guilty of swearing you could lose your Xbox Gold account, and Microsoft may even confiscate any outstanding balances on it. In fact, even cussing at Cortana could lead to a breach of your privacy.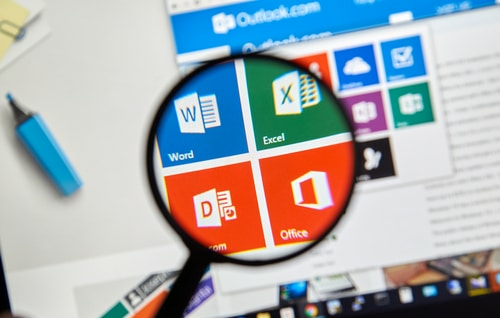 A VPN can help to keep you private, see the guides below for more information:
Far Too Invasive
At a quick glance, you would be permitted for thinking that the new terms of service are somewhat unenforceable. However, things get even more troubling when you delve further into the new agreement. Section Section 3(b) states that:
"When investigating alleged violations of these Terms, Microsoft reserves the right to review Your Content in order to resolve the issue."
Basically, Microsoft is giving itself permission to access your Skype messages if it believes it has just cause. The same goes for any of the other services - if you are flagged up for bad language - Microsoft reserves the right to go in your accounts and rummage around.
Civil rights activist and law student Jonathan Corbett, rightly believes that Microsoft's new stipulations are far too broad. In a blog post published yesterday Corbett commented:
"What's clear here is that Microsoft is reserving the right to cancel your account whenever they feel like it. They do nothing to define "offensive language" (or "graphic violence," for that matter) and in 2018 when anyone can be offended by anything, these terms allow Microsoft staff to play unrestrained censor if and when they choose."
Corbett also points out that an investigation does not necessarily have to be triggered by a complaint:
"The terms don't appear to require any complaint to be filed against you — just that an employee decide that they want to "investigate.""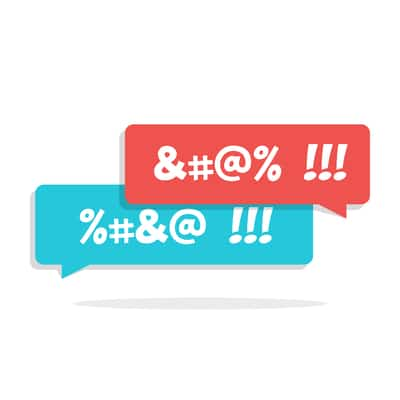 Offensive Language
Without clear definitions about what is considered "offensive language," it is impossible for consumers to properly prepare for these changes. And why should they even have to? Surely swearing in private (or private nudity) shouldn't be automatically outlawed?
With the real possibility of a broad loss of digital privacy across Microsoft services, consumers ought to at least be given exact specifications about what they can and can't do.
What if, for example, someone happens to be writing a thriller on Onedrive? Does making their gangster-protagonist swear all the way through the novel open them up to the possibility of a loss of privacy on other Microsoft platforms such as Skype? It certainly appears to be a possibility.
And who decides what constitutes as "offensive"? After all, what is offensive to one person - may be considered casual to another.
Sadly, it would appear that censorship may become the norm on Microsoft services, and it is unclear how often Microsoft might give themselves just cause to invade their user's privacy. If the invasive nature of the Windows operating system is anything to go by, then it seems likely that the tech giant will use its ability to stop and search more often than I would like to hope.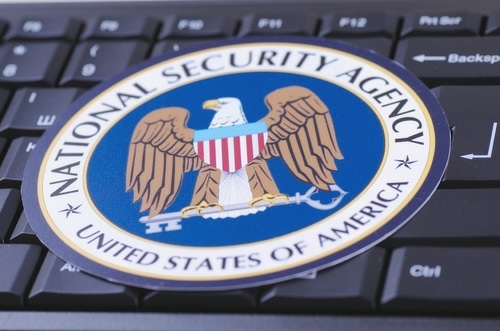 A History of Snooping
Perhaps most concerning about these changes, is the stark reminder that Microsoft can and does scan what you say on Skype. Ever since the Snowden revelations, Skype has been on the radar for colluding with the NSA. In 2013, it was revealed that Skype had tripled the amount of video and audio information it was handing to the NSA.
With that in mind, it seems fair to wonder whether Microsoft will use automatic detection of "offensive language" to give themselves permission to access the content of people's Skype messages. Microsoft claims that:
"We cannot monitor the entire Services and make no attempt to do so."
Sadly, that doesn't put my mind at rest, because the new agreement leaves too many gray areas and we simply cannot know for certain. If the past is anything to go by - it could be the US authorities - as well as Microsoft, which end up snooping through your accounts.
E2E Encryption
One glimmer of hope for Skype users is that Microsoft announced in January that the messenger is getting End to End (E2E) Encryption via the Signal protocol. Sadly, for the time being, that encryption will only apply to text messages. In addition, users must turn on that encryption function (called Private Conversations) in order to protect their digital privacy.
Anybody who cares about their privacy is strongly advised to turn on the Private Conversations feature, especially in light of the new Microsoft Services Agreement. Sadly, Private Conversations can only be turned on between you and one other contact. The feature is not supported in groups. In addition, E2E encryption is only available in Skype on iOS and Android (6.0+).

To turn the feature on, follow these steps:
Tap or click the + icon.
Select New Private Conversation.
Choose the contact you'd like to start the Private Conversation with. You will be taken to a new chat with that contact.
An invitation will be sent to your contact asking to accept your invitation. This invitation is only valid for 7 days. If they do not accept before then, the invitation expires.
If the contact accepts, the Private Conversation will be available on that specific device. To move the conversation to a different device, you must resend the Private COnversations invite on the other device.
Why Now?
So, why has Microsoft made these changes now? It is generally thought to be because of the recently passed Fight Online Sex Trafficking Act (FOSTA ). Electronic Frontier Foundation has referred to the passing of that act as a "dark day for the internet" because it is "a bill that silences online speech by forcing Internet platforms to censor their users."
FOSTA/SESTA has the power to hold platforms responsible for users' speech, illegally shared content, and anything else that could be construed as trafficking.
Opinions are the writer's own.
Title image credit: tanuha2001/Shutterstock.com
Image credits: dennizn/Shutterstock.com, ShendArt/Shutterstock.com, g0d4ather/Shutterstock.com,
Profit_Image/Shutterstock.com