Becoming a digital nomad is a life goal for many people who grew up in the age of globalization.
But it can be tricky logistically.
Once the warm cocoon of an office full of people with specialized roles disappears around you, the most basic requirements for getting work done can become a challenge.
Finding a stable internet connection, keeping track of your work and expenses, currency exchange rates, planning flights, accommodation and so on – things that most people only need to think about when going for vacations, become daily chores. And how well you perform them directly impacts your professional success, sense of comfort and ultimately whether you can make the digital nomad lifestyle work.
Don't worry though, whether you are thinking about making the switch or a digital nomad wanting to up your game, we have got you covered.
We have asked 15 veteran digital nomads to share their trade secrets on the best tech, gadgets, and locations for getting some work done as a nomad.
Highlights From The Digital Nomad Interviews
15 interviews are a lot to digest, so check out this summary of the most common answers to each question for some quick conclusions.
What apps do you find the most useful for working as a digital nomad?
There was a lot of variety in this category, which was to be expected. But one thing in common between all the nomads we asked, and probably most travelers of any kind, is taking pictures and uploading them to the internet. And of course the crucial step in between: editing. There is a clear winner in this category. As Dave Dean put it: "if you share photos online from a mobile device, and you're not using Snapseed to edit them first, you should be."
Another common problem for the nomads we asked was creating and organizing text. For this, the two most commonly used tools seem to be Grammarly and Scrivener. The former has a browser extension that automatically points out mistakes as you type, while the latter is great for organizing either long texts, such as a novel, or large amounts of short notes. Asana also did well for time management.
What are your invaluable travel gadgets?
Packing cubes seem invaluable for most nomads, and probably for good reason. Having more things and carrying a smaller backpack are undeniable advantages. But what makes packing cubes a no-brainer, is that if you manage to take a smaller backpack on just one flight, you have probably already saved the price of the cubes on the baggage fees.
Smartphones, laptops and their various accessories are also very popular. The point of these devices is versatility and portability, which are obvious advantages on the road, and external batteries, power adapters, routers and noise-cancelling earphones make them even more dependable.
E-readers are also great. A lot of people are romanticizing the smell and touch of real books, but serious readers will probably prefer access to thousands of books for the baggage requirements of a notebook.
What is the best destination for digital nomads that you have ever visited?
The undeniable winner here is Thailand. The country has been at the forefront of all kinds of tourism in Southeast Asia for decades, and it seems that, instead of being ruined by it or becoming too mainstream, it has become an affordable paradise for a wide variety of travelers. Digital nomads or people looking to live and work in a warmer climate are especially common here, drawn in by the holy trinity of tropical beaches, cheap accommodation and high-speed internet.
Bali is also very popular as a relatively affordable tropical paradise. Finally, for travelers looking for a more traditional western big city, with great prices, vibrant culture and nightlife, and an amalgam of people from all around the world, Berlin is the place to go.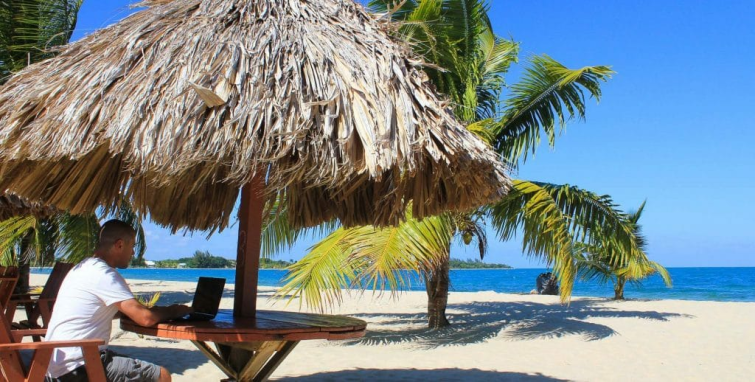 Dave Dean is the chief geek at Too Many Adapters, the technology site for travelers. On the road for over six years, he writes about travel and tech from anywhere with half-decent Internet and a great view.
Tech
It's hard to narrow it down to just three great apps for nomadic writers and bloggers, but I'd probably have to include the following ones that I use all the time:
Speedtest: nothing ruins a work day like crappy Wi-fi, so I always use Speedtest to check the speeds before committing to a cafe or walk-in room at a hotel.
LastPass: it's basically impossible to come up with and remember unique, strong passwords for every site and online service I use, so I gave up trying, and started using this password manager instead. I let it create super-strong, random 16+ character passwords for everything, and just need to remember the one master password for the app. It'll autofill the login screen for pretty much any site or app automatically, hooks into Chrome and other browsers, and syncs across desktop and mobile.
Snapseed: if you share photos online from a mobile device, and you're not using Snapseed to edit them first, you should be. It's powerful yet super easy to use, and only takes a few seconds to make almost any photo look noticeably better – without the artificial look you get with the prepackaged filters in eg. Instagram. Grab it from the App or Play stores.
Gadgets
Hootoo Travel Router: this little gadget is so useful. I use it mostly to boost Wi-fi signal when I'm too far from the nearest router (ie, in almost every hotel room I ever stay in), and as a portable battery to keep my phone powered up on long travel days. It does more than that – you can use it to send files to and from a USB drive, or stream video from a USB drive to your devices – and costs under $50 on Amazon. Total bargain.
Olixar 4-USB Travel Adapter: this small accessory lets me charge up to four USB devices from a single power socket, and comes with clip-on plug adapters that work in ~150 countries around the world. If I'm traveling without a laptop on a particular trip, this is now the only charger I need to take.
Shure SE 215 noise-isolating earphones: I've lost and replaced these earphones multiple times now, because I really don't like taking trips without them. They've got great sound, cut out most outside noise without the battery requirements of active noise cancellation, and handle whatever abuse I throw at them. I just wish I didn't keep leaving them behind on planes!
Locations
My needs from a digital nomad destination change over time, so I can't give you a single best place -- I've never found one spot that has everything I ever need. For community, affordable living, and good food, I'll usually head to Chiang Mai or Saigon, or somewhere like Playa del Carmen in Mexico. If I'm after some of the conveniences of western life without spending a total fortune, Lisbon is a great spot, along with other cities in Portugal and Spain like Porto, Granada, Madrid, and others. I'm pretty flexible, though, and have found that as long as the internet and power are reliable, I can make most places in the world work for me, at least for a while!
Erin from Never Ending Voyage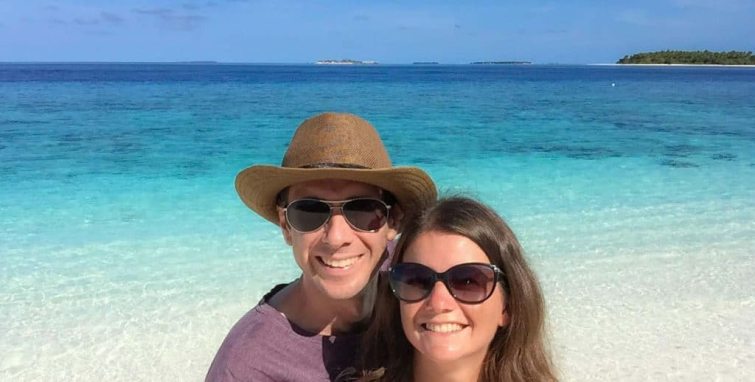 Erin McNeaney and Simon Fairbairn are a digital nomad couple who sold everything they owned and left the UK in 2010 to travel the world forever. They write about their slow travels around the world, the delicious vegetarian food they eat, and the ups and downs of nomadic life at Never Ending Voyage. They are the creators of the iOS app Trail Wallet, which helps travellers stay on budget, and the book The Carry-On Traveller, which teaches you how to pack light for any trip.
Tech
I use the Grammarly browser extension to check my spelling

and

grammar on blog posts in Wordpress

and

anything I write online.
Scrivener is amazing for writing books

and

other large writing projects. It allows you to store notes, outlines, research,

and

the actual draft in one place

and

organise

it easily. You can export the final work in many formats including .mobi to publish on Amazon.
Gadgets
Kindle Paperwhite: I read a lot

and

being able to store thousands of books on a device smaller than a paperback was revolutionary for me.
Packing Cubes: These allow us to organise our clothes

and

save space in our luggage. They are one of the reasons we are able to travel full-time with just one carry-on-size backpack each. We've written more about how to use packing cubes here.
iPhone 7: I don't know how we ever travelled without a phone (we did for the first few years as digital nomads). We use it for directions, as a WiFi hotspot, camera, notebook,

and

so much more.
Location
Ubud, Bali: Ubud is our favourite digital nomad destination. It's affordable (we rented a two bedroom house with a private pool), is surrounded by beautiful rice fields, has amazing food (especially for vegetarians), lots of yoga classes,

and

the WiFi is good if you rent somewhere with

fibre

optic.
Cape Town, South Africa: It's not as cheap as SE Asia, but it's much more affordable than Europe or the US for a similar quality of life. The scenery is spectacular with a stunning location between the mountains

and

the sea. There's so much to do in the area including beaches, hikes, food markets, picnics, wineries, coastal drives, seeing penguins, surfing,

and

incredible restaurants. The downsides are the relatively expensive accommodation (Airbnb was the only real option)

and

the fairly slow WiFi (it is improving though).
Koh Lanta, Thailand: One of the best places to work by the beach. It's a beautiful island that isn't too developed but has all the facilities you need including a co-working space.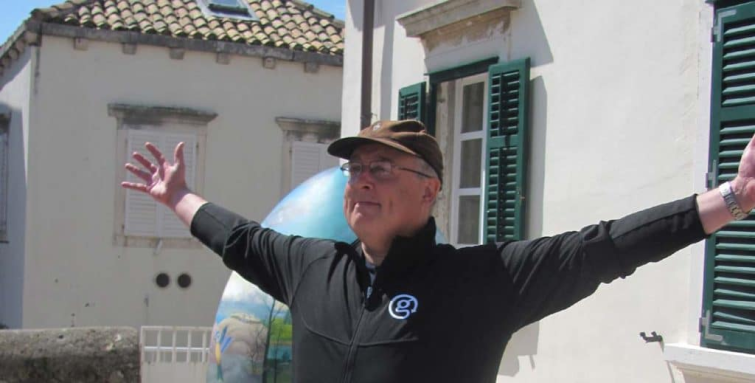 Gary Arndt is an awarding winning blogger and travel photographer who has been traveling around the world since 2007. His travels have taken him to 190 countries and territories in the Traveler's Century Club and 120 United Nations countries. He has also visited over 335 UNESCO World Heritage sites and all 50 US states.
His blog Everything Everywhere is widely considered one of the most popular travel blogs in the world. In 2010 Time Magazine named it one of the Top 25 Blogs on the Internet and it earned a Gold Medal in the Travel Blog category in the North American Travel Journalist Association (NATJA) awards. He is one of the most awarded travel photographers of this decade. He was named the 2014 SATW Travel Photographer of the Year as well as the 2013 and 2015 NATJA Travel Photographer of the Year. He is the only travel photographer to have been named photographer of the year by both organizations. He is also a 3-time Lowell Thomas Award winner in Photo Illustration of Travel and a 2x Northern Lights Award winner in photography.
Tech
Honestly, I use a lot of web applications so the number of actual applications I use is shrinking all the time.
Gadgets
My iPhone is the most important gadget I travel with. I began traveling in 2007 before the iPhone was released and it has totally revolutionalized how I travel.
My camera (Sony a7rii)
My laptop (MacBook Pro 15")
Locations
There is a good reason why Thailand has become popular. It is cheap, the infrastructure is good, and the weather is great. That being said, I think it has also been done to death.
Berlin is also a great city for digital nomads, as is Buenos Aires, and many smaller cities in the US.
As the internet becomes faster around the world, the number of places you can work from is really opening up. Going and working in a place like Samoa is no longer out of the question.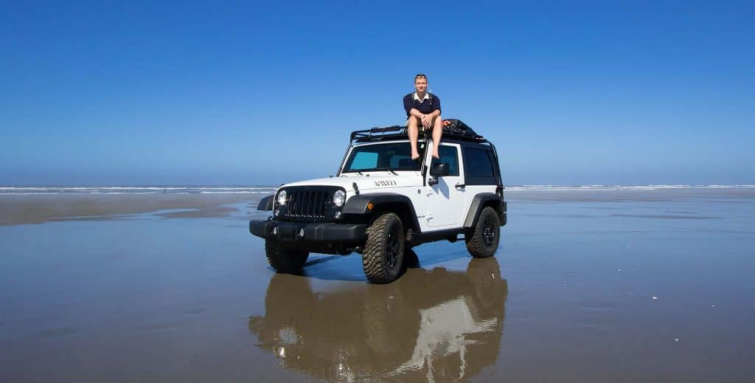 Erik Gauger lives in Portland. His blog, notesfromtheroad.com, is created with a large- format 4x5 camera, hand-painted sketches, watercolor maps, and travel notes.
Tech
I consciously keep my writing while traveling completely organic. When I am on the road, I write exclusively in journals. There is something about that which is very important to me. In our at-home lives, we are in front of screens all the time. Travel gets us away from that.
Nevertheless, I do use apps while traveling, and there are three in particular which are a big part of my travel workflow.
The first is Fog of World. Fog of World is a map app that sort of erases a fog as you walk or drive through areas. It does a great job of documenting where you have been, and you can use it actively while traveling to get a sense of what areas of a city you've covered, but it is also a great historical record.
The second is the eBird app. This is an app that allows you to record the bird species you've seen anywhere you go. The data gets uploaded to eBird, where ornithologists use the sightings for data research. I am constantly keeping eBird records while traveling, and it's one of my greatest joys while traveling.
Lastly, I use an app called FlashCards, which allows me to make customizable quizzes for myself. I will make flash cards on, for example, all the butterfly species in a region. When I am on an airplane or a bus, I can open up the app and it will give me a photo of a butterfly and five multiple choice answers. This really helps to tighten your identification skills for a new region.
Gadgets
When I am traveling, I copy a lot of the weight-saving techniques of backpackers, which means that I keep everything to a spare minimum. In this approach, everything you carry with you needs to be consistent and reliable and repairable on the road.
Mijello Fusion Waterproof Watercolor Palette: I've been using the same waterproof watercolor palette for years. It's large enough to keep a robust set of paints, and when I close it, none of the wet paint gets out. I keep this in my photography backpack, and can pull it out at any cafe and just start sketching.
Patagonia Quandary Pants: Patagonia makes a great pair of quick-drying pants that serve so many different functions while traveling. You can get away with going to dinner in them, but hiking in them as well. If you have really good, multifunctional pants, you need to pack less.
Hefty Freezer Slider Bags: These freezer bags work better for organizing gear than all of the commercial organizer products. I use them religiously to organize small equipment and toiletries. I also keep what I call 'wockets' in the back of my car. I keep about ten of these in the back of the Jeep, so that anybody who is exploring or hiking with me can have a little survival kit for the day. It's basically a small freezer bag with a nutrition bar, a packet of olives, a packet of sunscreen, a packet of napkins and a packet of wet-wipes. People are always forgetting stuff when they travel. I've noticed that not having one thing can make people feel uncomfortable or want to turn around early. Once I give them a wocket, they are good to go.
Locations
The internet is filled with people doling out advice about the best places ever, but I have never once had that thought myself, and I discourage travel by review in general. I like to think that anywhere can be the best place, it's more about your mood and outlook. If you are in a good mood, you're organized and motivated and excited to be there, that's the best place. There are some places that may be more comfortable, but I think it's important as a traveler to learn to be comfortable anywhere. There is this sense out there that certain places are hot or up and coming, and there is a lot of buzz around these places and everybody goes there for a few years. I would really want to avoid those places, and instead look on a map and say, where do I want to go?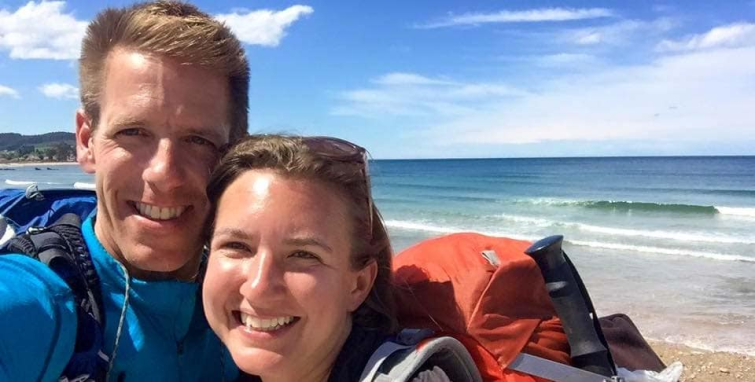 Daniel Noll and Audrey Scott are the husband and wife storytelling team behind the award-winning travel blog, Uncornered Market. More than 10 years and 90 countries later, they are still going... and still married.
Tech
Gadgets
Locations
We'd go with Thailand - Bangkok/Chiang Mai: fast internet, affordable accommodation, fabulous (& cheap) food. Or maybe Oaxaca, Mexico for similar reasons, including amazing food.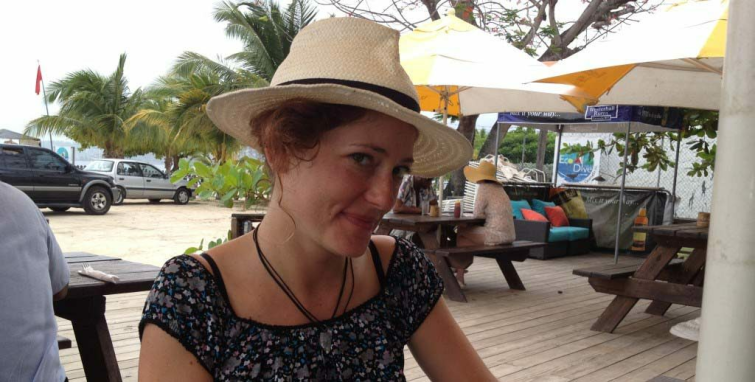 Nora Dunn was a digital nomad before it was even a thing; you might even call her a "pioneer" in the industry or the "grandmother" of travel blogging!
She sold everything she owned (including a busy financial planning practice) in Canada in 2006 and has been living around the world ever since. She pens the popular travel site The Professional Hobo which teaches people how to travel full-time in a financially sustainable way, and her books include works like How to Get Free Accommodation Around the World, and Working on the Road: The Unconventional Guide to Full-Time Freedom.
Tech
I'm not anywhere near as tech-savvy as other bloggers and digital nomads I'm sure. My top apps are more travel-related than blogging/writing related. They are:
Trail Wallet: for tracking expenses with ease across multiple currencies
XE Currency: changing locations/currencies frequently can be a bear to keep track of
Citymaps: an online/offline map application that uses your phone's GPS (instead of data/wifi) to track your location - handy do ensure taxi drivers aren't taking you the long way from the airport, or that you're not walking in the wrong direction
Gadgets
Aside from my laptop, which I think goes without saying:
Hoboroll. I'm a huge fan of creative packing tools, and I use my Hoboroll every single day. It's a segmented bag to organize a ton of stuff, which then closes and compresses. Check out my ultimate packing list for digital nomads.
Smartphone. It's not just a phone; it's also a still camera, video recorder, map, research tool, fitness tracker, expense tracker, and more. See what other electronics I recommend here.
Headlamp. Although I don't need it all the time, when I do it's invaluable for everything from wilderness hiking into the evening/night, to midnight hikes to the bathroom in places I'm unfamiliar with
Locations
I've been a lone wolf for most of my 11 years as a digital nomad, often preferring to live semi-rurally and get free accommodation with house-sitting, volunteering, etc while living in a more "local" way. However, in the last year, I've found myself in a couple of digital nomad hotspots, specifically Ubud (Bali), and Chiang Mai (Thailand). Of the two I would say Chiang Mai is better set up in terms of infrastructure/internet/nomad community, but Ubud takes the prize for access to beautiful nature. Both have lovely local cultures, cuisines, and a cheap cost of living; Chiang Mai will afford you a few more creature comforts.
Agness and Cez from Etramping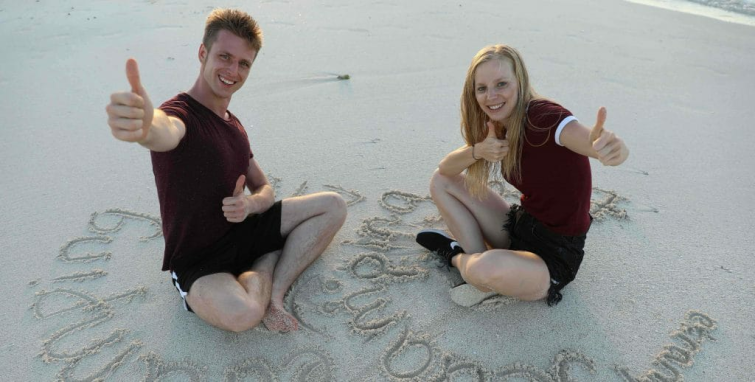 We're Agness and Cez, two best friends who decided to leave our 9-5's behind and start life as digital nomads. We've traveled all around the world and will continue to do so until we either can't move, or they say we can't. Even then, we'll probably try to figure out somewhere we can go. Head over to eTramping to see what we get up to and how you can do it yourself.
Tech
Grammarly: The most important app for digital nomad convenience is Grammarly. Probably because we're a couple of writers and run a blog. We all make grammar mistakes. It doesn't matter how much effort you put in, there's always something you miss or don't pick up on, or maybe don't even know about. Grammarly fixes that, by letting us know where the errors are, and how to fix them. It's like Microsoft Office spell check, except it does grammar as well. It's not always right, so you need to keep an eye on what you're changing. Moreover, a cursory read through of content is still a good idea, but Grammarly definitely makes the process a whole lot easier.
Pepo: Pepo is an app that allows to connect with travelers and experts in their fields. It's all about expert advice and as such, it's invaluable for someone who wants to make a living online. It's the place where one can really connect with people who already fulfilled their dreams of living digital nomad lifestyles, and can answer any questions.
A top VPN: We've lived in China (both of us) and know the dreaded feeling of trying to check your emails through Gmail, only to find that the Great Firewall of China is stopping you from doing so. There are so many other online services which we need, which we wouldn't have been able to access without a VPN. In fact, there are even rumors that Skype is on its way towards getting blocked. That's like one of the most important services for digital nomads looking to get in touch with friends and family back home. There are free VPNs, but the paid ones are ALWAYS better – especially if you also want to be using higher bandwidth services like YouTube and Netflix. A good VPN is a lifesaver.
Gadgets
Ostrich Pillow: When you've been flying as much as we have, flying becomes something you tend to somewhat dread, and not the exciting "I'm a million miles above the earth traveling at a million miles per second" hyperbolic experience. It's uncomfortable, and on long-haul flights getting to sleep can be a hassle. Everyone has at least tried a typical travel neck pillow. The problem is that they're rubbish. Your neck ends up leaning over too much, it starts to hurt, and eventually you just give up on the idea of sleeping altogether (unless you're super tired). The Ostrich Pillow stops this and it even has a cool name.
Travel Adapter: Digital nomad convenience doesn't get any better than this. That's because when you tend to go all over the place as a digital nomad, you also tend to bring your electrical appliances along with you. Travel Adapters mean that you'll be able to plug them in wherever you are. A good travel adapter is as important for a digital nomad as a screwdriver is to a builder. We tend to find that a good travel adapter is small, lightweight, and doesn't make an annoying buzzing noise. A lot of the cheaper models will buzz when you use them. This makes sleeping next to your charging phone like being in a room full of mosquitoes. This is definitely something you should invest in and not go budget on.
E-Reader: you probably recognize the name Kindle, right? The Amazon behemoth's most popular product. Well, it doesn't have to be a Kindle, but some kind of E-Reader is usually a good purchase. Besides being able to read whilst you're waiting in places (perhaps a train station or airport?), you can also load some of your work info onto it and read through a project without the eye strain. These are perfect if you're on a long-haul journey and need something to keep your preoccupied. For instance, one of Cez's first train journeys in China was a 21-hour standing ticket. They just didn't have any seats left. Well, an E-Reader would have fit perfectly as a way of making that journey go just a little faster. Or at least seem to.
Locations
At the moment, one of our favorite places to live as digital nomads was China. It's cheap, convenient (relatively), and you get good access to the internet – as long as you have a VPN. China does have some problems, but overall, it's probably one of the easier places to live and move around, so long as you have a visa. This is probably the hardest thing to get if you're a 'pure' digital nomad working freelance for clients online.
We were actually teaching English for a while there, and this covered us on the Visa front. You
can usually work "part-time" as a teacher and this will cover your visa needs, and leaves you with enough free time to pursue other projects. Plus, despite the pollution which is often reported, China has – what we think are – some of the world's most beautiful sights and scenic areas. Plus, in recent years the country has invested a huge amount of money in infrastructure, meaning traveling around is only becoming easier and easier.
If you're willing to live somewhere a little more expensive then Taiwan is also a great bet. Just next to the mainland, you've still got a lot of the benefits of China, minus the visa hassles. It's also relatively easier to just hop over to South Korea or Japan too.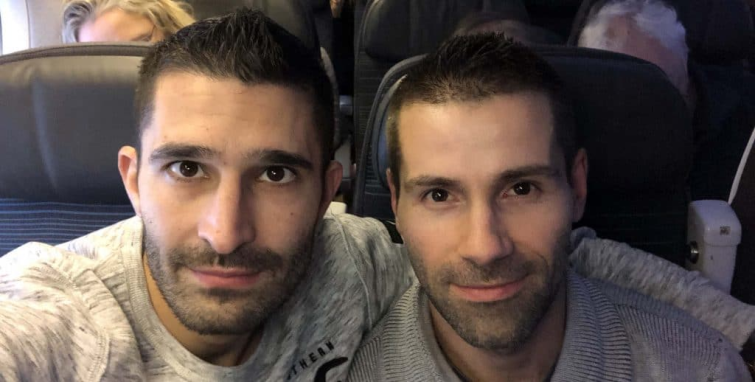 Nomadic Boys are gay couple Stefan (Greek) and Sebastien (French) who met in London in 2009. They quit their lives and jobs in 2014 and have been travelling ever since, working full time as digital nomads on their gay travel blog - Nomadic Boys.
Tech
XE Currency: when your bank account is based in the UK and you have clients using Canadian/US dollars or Euros, you need an app which helps you all speak the same language. XE is so important when sending emails scoping out quotes and subsequently when raising invoices.
Skyscanner: this is our go-to app to start our research to check and compare all flight options for our planning. We like it because it includes all the budget/low cost/local airlines which you would otherwise not know about.
Instagram:

Instagram has become so much more than just a social media channel. Now, every client and brand is obsessed with it and has it as their number 1 social media objective. It's also where a lot of companies find us, so it's so important to invest the right amount of time

in

our Instagram gallery. It's pretty much become our "portfolio" as influencers.
Gadgets
Laptops/smartphones: for Seb, it's anything non-Apple. He thinks Apple is the devil and makes a point of getting the latest Samsung smartphone. Stefan however is a slave to Apple and is proud to have a MacBook Air and the latest iPhone.
Cameras: Seb has a Sony 6500 for videos. Stefan uses his iphone for social media photos as well as a Panasonic TZ100.
Packing cubes: these have become so important when packing. It's a great way to organise your stuff in your bag and to ensure everything is well placed, nothing forgotten and easily accessible. You can buy a set cheaply on Amazon and we definitely recommend them.
Location
Thailand! Most love Chiang Mai, which we agree with. However, for gay digital nomads, Bangkok is far better. It's very inexpensive to live there, amazing internet, an excellent transport hub in Asia and one of the best gay scenes in Asia. We'd go back in a heartbeat (and are certainly considering it!)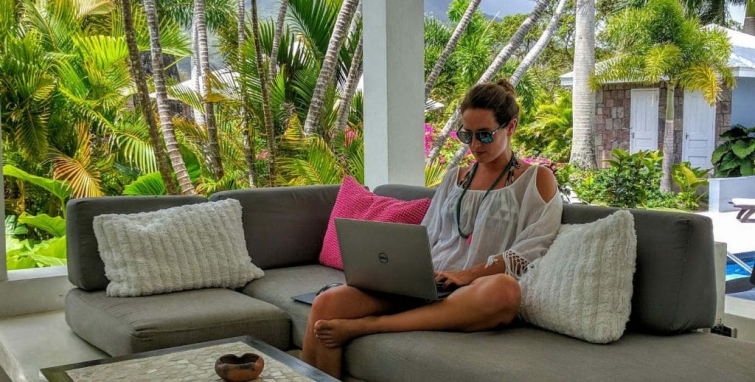 Charli Moore is an adventure enthusiast who has been location independent since 2011. A freelance writer and editor of the travel blog Wanderlusters, she has a penchant for adrenaline highs and crunchy peanut butter. Follow her on Instagram to feed your wanderlust.
Tech
Asana. As a freelancer, I'm constantly switching between projects and often I struggle to keep track of my 'to do' lists so I use an app called Asana to help me stay on top of my deadlines. It's basically helped me organise my workflow and aids my productivity. I couldn't live without it.
Cloudflare. I also couldn't live without Cloudflare. In short, it keeps my blog secure and loading as fast as possible; something that every blogger knows is vital if you want to rank well and keep your readers on your site.
TrustedHouseSitters. Without a doubt, my final choice is the one I feel gives me the greatest value, my membership to the world's largest house and pet sitting platform TrustedHousesitters. I'm 30 years old and it's been a while since I really enjoyed staying in low-cost accommodation. Through TrustedHousesitters I find opportunities to live rent-free in countries all over the world. Read my guide to house sitting abroad to find out more.
Gadgets
This is going to sound incredibly boring but the first is my sleep mask. When I first started travelling I found it challenging to sleep on flights and would struggle to relax when staying in a new bed. Then I bought a sleep mask and trained myself to associate wearing the mask with going to sleep. I can now sleep anywhere, at any time. It's a life saver.
As a blogger, I'm a writer and a photographer and I constantly have my camera close to hand just in case I spot the perfect shot. My Spider Camera Holster allows me to keep my camera attached to the strap of my rucksack or backpack so that I can stay hands-free whilst travelling and have my camera out and ready to capture the action.
A good pair of noise-cancelling headphones is something I definitely can't live without. Having the ability to plug myself in, or drown a particularly irritating noise out, can make the difference between enjoying a flight and struggling through each minute if air-time.
Locations
Because I stay rent free when I travel by house and pet sitting I've been fortunate enough to stay in a number of off-beat destinations most digital nomads could only dream of. As such, I've a different view of what makes a great work environment. Sure, co-working spaces are great, but I find it's having encouragement to disconnect and invest some time in myself that really helps me to maximise my productivity. For me places like St Kitts & Nevis, Molokai Hawaii, and New Zealand's Coromandel Peninsula are ideal.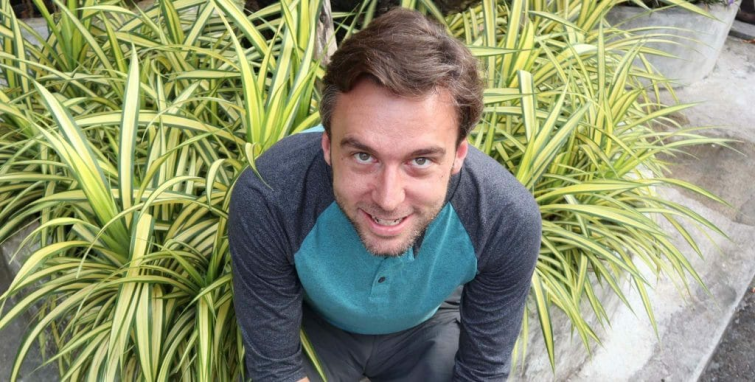 Currently in Buenos Aires, Argentina, I'm working remotely as Lead Network Engineer for Secom, Inc - a telecommunications provider in southeastern Colorado, USA. I decided to start a blog about personal development and community life and travel, writing once per week on Mondays over the course of the Remote Year trip. 12 cities around the world + 1 month in each city = 1 year of amazing perspective.
Tech
Medium: my blog is hosted here. It's an elegant interface for writing that gets out of your way. Totally free. Great writing community. I get a lot of motivation from other writers who publish on Medium like Benjamin Hardy, Ryan Holiday, and everyone who writes for The Mission.
Google Photos: Every photo I take is automatically aggregated here. When I need inspiration for what to write about, I simply open up my recent photos.
Forest: This is an app that locks my phone for a certain time period. As a digital nomad, I have to balance my need to stay connected with friends and family with a need to work distraction free. I set aside 30 minutes to an hour for writing, set the timer in Forest, and have the mental freedom of knowing my phone can't distract me until I'm done writing.
Gadgets
Analog luggage scale. I had a digital scale but it stopped working. It lets me get the maximum utility from my available luggage space without having to pay exorbitant overage fees to the airlines.
PowerCube Extended - Made by Allocacoc, found on Amazon: a perfect 5-outlet extension cord that handles huge clunky power bricks with ease. Lifesaver in airports. Comes in various international plug styles, not just North American.
Google Chromecast. Always nice to be able to throw up a slide deck on a screen for business or a movie for movie night - and I use it every morning to stream music to my TV.
Locations
Chiang Mai, Thailand is a haven for digital nomads. Thai food is cheap and delicious, rent is about one half its U.S. equivalent. You can visit any number of beautiful parks and temples nearby and there are a million lovely islands and beaches a cheap flight away. I loved wandering back and forth between the more touristy old city area and the copious cafes and workspaces in the Nimman district. Basically, a great place to meet other nomads and expats and converse, collaborate and create.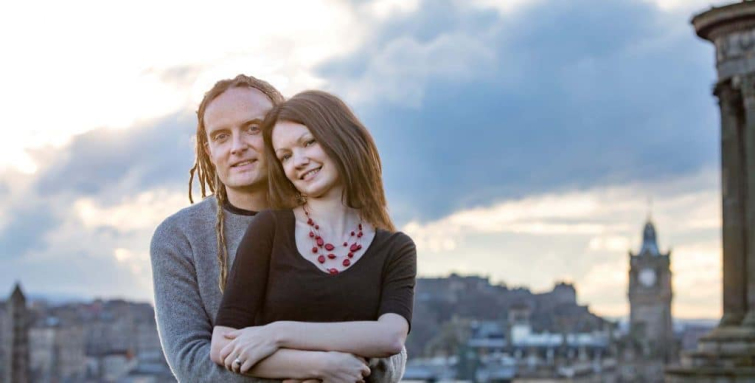 Formerly an IT developer and with a degree in Computer Science, Laurence Norah is today a professional travel photographer & blogger who runs two blogs with his wife Jessica: photography & adventure focused Finding the Universe & couples luxury focused Independent Travel Cats. He is the most followed travel blogger on facebook, with over a million followers. He also runs an online photography course.
Tech
I find myself using Dropbox, Snapseed and Google Maps the most. Dropbox lets me get my documents from whatever device I'm on, keeps them all safely backed up, and allows me to share them with my blogging partner (and wife!) Jessica. Snapseed is invaluable for quick photo editing on the go. Google Maps, well, I'd be lost without it.
Gadgets
I always travel with a power strip, a multitool, and duct tape. Not exactly high tech stuff, but I invariably find myself needing more power outlets than are available, and being able to put things back together on the road, either with my multitool or with duct tape has come in handy on numerous occasions.
Locations
The best destination is probably Thailand. The food is great, the people are friendly, the cost of living is reasonable and fast internet is easily accessible.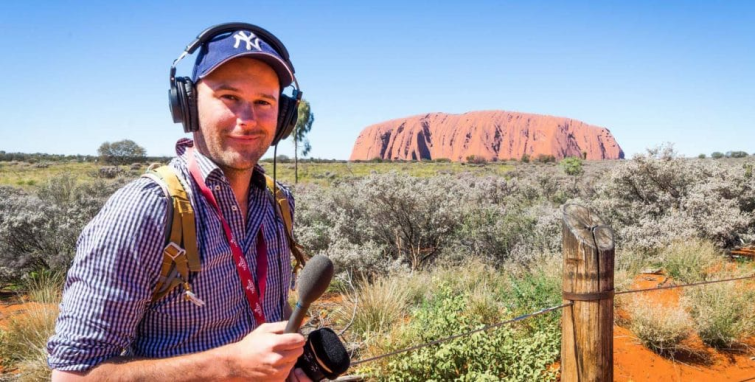 Michael Turtle worked for ten years as a television and radio reporter in Australia before deciding to get rid of all his belongings and travel the world indefinitely. He established his blog, Time Travel Turtle, to tell the stories of the people he met, places he discovered, and cultures he experienced. He has been travelling and writing for more than six years now and has no plans to stop!
Tech
I think the concept of 'blogging' has changed a lot in the time I've been doing it and it's now very important to be doing more than just writing. Photography is obviously essential but video and audio are also really beneficial. For this reason, the application I use the most is Adobe Lightroom - and I also use Photoshop, Premiere and Audition quite a lot to create multimedia content. For my actual writing, I use Scrivener as a way of organising all my different blog posts and thoughts. And I use the Google email app Inbox to keep all of my correspondence organised and leave reminders for myself.
Gadgets
My number one gadget – I couldn't live without it – is a power adaptor I have that will take any kind of plug, will go into any socket, and also has two USB chargers. It's perfect for making sure all my gear is always charged. I also have a set of Bluetooth headphones that are quite cheap (and look a bit dorky) but they're designed for exercise so they are fantastic for all sorts of situations like hiking, running, sleeping or working. And I also have a tiny backpack that folds down to the size of a box of cards that I can pull out and use as a daypack if I want to just carry a water bottle or a jumper with me - and saves me from unpacking everything else from my larger regular daypack.
Locations
I spend most of my time in Asia or Europe these days. In Asia, I really like Bangkok as a working location. It's extremely well-connected for travel but also has affordable accommodation, good share offices, and amazing food. It also helps that digital nomads are always passing through so there's a vibrant community. When it comes to Europe, there are definitely a lot of opportunities in London for networking and inspiration and I go there quite regularly - but it's obviously not cheap. For more affordable and relaxing cities, I've quite enjoyed the time I've spent in Tallinn and Berlin.
Linda Martin is a New Zealander and full-time traveller who has been travelling around the world with her husband Craig since February 2006. In late 2006 they started the Indie Travel Podcast to share tips and stories about independent travel; they also run a website development and hosting business, Performance Foundry.
Tech
Personally, I keep things pretty simple — if writing on my phone I tend to use the default notes app! Mail and Safari are the other two apps I use the most for blogging. On my laptop, I find Scrivener really useful for organising notes, and I schedule posts directly into WordPress rather than going through an app. A time management system is pretty important too — we use Wrike.
Gadgets
I don't know what I'd do without my Kindle — it's my go-to leisure device. For work, my Roost laptop stand keeps my posture healthy while I'm working. And for our podcast, the Zoom H2 recorder helps us record on the road.
Locations
One of my favourite countries to visit as a digital nomad was Colombia. We found excellent coworking spaces in both Bogotá and Medellín — though I must say, the weather was a lot better in Medellín! Food and accommodation were reasonably priced, and people were very friendly in both cities.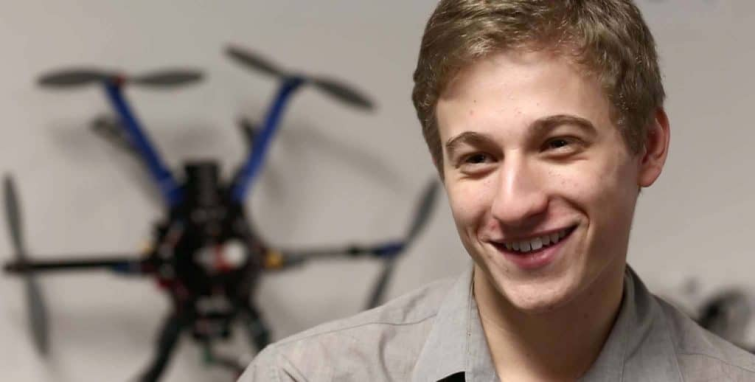 Three-time recipient and first American to win Young Travel Photographer of the Year, a prestigious international competition judged by museum curators and magazine editors, Guttman was named a World's Top Travel Photographer by Condé Nast Traveler, a Rising Star by Instagram and won the 2017 Walter Cronkite Award for Excellence in Storytelling and Exploration—a lifetime achievement level honor. His recent book, The Handbook of Drone Photography, was one of the first written on the topic and received critical acclaim from publications such as Travel + Leisure, The Telegraph, Business Insider, The Daily Mail and the New York Post, among others.
Tech
Roadtrippers for helping to plan all of my great cross-country adventures, Sky Guide for encouraging me to revel in the night sky and Beautiful Planet HD for inspiring wanderlust and a love of cultures around the world.
Gadgets
My three most invaluable gadgets on the road are my camera, my drone, and my computer.
Locations
San Francisco is one of my favorite cities in the world as it's within striking distance of some of the continent's most beautiful views.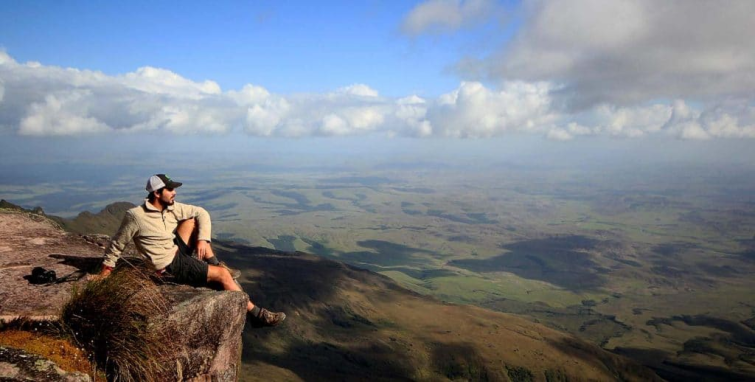 Hi, I'm Miguel, adventure traveler, and hiking lover. I have been traveling the world for the last five years, always trying to explore and hike some of the most remote regions. Follow me on my blog Travelsauro and enjoy exciting adventures in places like Papua, Timor, the Himalayas, Africa and the Caribbean!
Tech
I don't use many apps myself. However, I find Later, Grammarly, and Google Analytics to be very useful. I use Later for Instagram. It makes the tasks of scheduling and publishing posts and setting tags very easy. Grammarly is great for checking my English texts. I'm not an Anglo speaker, so this is definitely a must-have for me. Google Analytics is an important app for checking traffic, detailed by country, language, age, articles, etc.
Gadgets
My laptop is the first one, for sure. Otherwise, keeping up with all the work would be difficult. Second place goes to my DSLR camera. I love photography, so I place a lot of importance on how my posts look. I write mainly about hiking, so besides all the practical information, I like to show people what the trails look like, the views from the tops of the mountains, the valleys, etc.
Another invaluable gadget is my pair of hiking shoes. The first thing I ask when I get somewhere is, "What's the highest mountain around here?" I climb it and I write an article about the experience!
Locations
I always try to travel off the beaten path, so I've never remained too long in popular nomad destinations such as Chiang Mai or Bali. My favorite place for digital nomads would be San Pedro de la Laguna in Guatemala. The place is simply spectacular. It's a little town in front of a giant lake surrounded by volcanoes. You can enjoy impressive sunrises and sunsets. In addition to its natural beauty, it's an inexpensive place, and even though the internet connection isn't great, it's acceptable as long as you don't need to do much uploading. There is a small community of travelers, adventurers, and other digital nomads, so it's really easy to make friends, hang out etc.
Jeremy Scott Foster from Travel Freak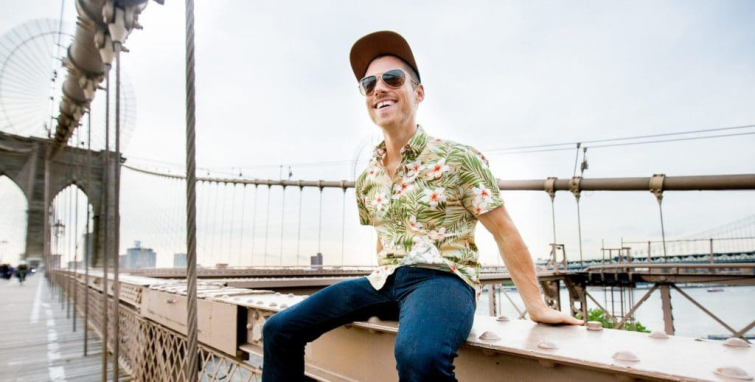 Jeremy Scott Foster is a travel writer, photographer, and professional adventurer. He has been traveling the world for 7 years, asking the hard questions, and learning about both the world and himself in the process.
His adventure travel blog, travelFREAK, has taken him to 35+ countries on six continents—he's hiked glaciers in New Zealand, partied until sunrise on the beaches of Montenegro, taught English in China, conquered the highest bungee jump in the world, traversed Europe by train, and climbed inside the great Pyramids of Giza.
Tech
The three apps that are currently most vital to my business are Asana for team collaboration, Google Docs for content collaboration, and Wave Apps for invoicing clients. That being said, business is always evolving, so these are liable to change any second!
Gadgets
I, of course, can't travel anywhere without my smartphone. I use the Google Pixel 2 XL (the camera is remarkable), and with T-Mobile, I stay connected in 140+ countries around the world. For editing photos, my Wacom Intuos is an invaluable part of my workflow. Lastly, I never travel without music, and my Jaybird X3's are by far my favorites.
Locations
There are so many across the world—Bucharest, Chiang Mai, Playa del Carmen...but I think Medellin, Colombia is by far the best. There is a vibrant scene of digital nomads, amazing food and, most importantly, some of the best coffee in the world!
Every traveler has different needs and preferences and every trip requires different equipment and attracts different people. But there is wisdom in numbers, so if you would like to spend some time as a nomad or take a work-heavy holiday, and are still undecided about the details, just download Snapseed, grab some packing cubes, and head to Thailand. Oh, and don't forget to bring a VPN!