A number of commercial VPN services provide VPN extensions for Chrome, Firefox safari and other popular browsers. These extensions can be used either in combination with the VPN software or as a stand-alone proxy.
What is a VPN extension?
A VPN extension is an extra provided by some VPN providers. A browser extension is a simpler, more lightweight proxy solution (usually a http proxy) that is often used by people who desire faster connection speeds than those provided by their primary VPN client.
It is important to understand that VPN extensions do not provide a full VPN tunnel. Instead, they are a browser-based proxy service. What's more, the kind of proxy the extension implements alters from provider to provider.
For this reason, it is important to check with your provider to find out exactly what kind of proxy the extension provides. This can range from secure and encrypted (https proxy) to a non-secure proxy connection (valuable only for geolocation spoofing).
What are the advantages of a VPN extension?
A VPN browser extension is great for just flipping on and off when you need it. Proxy browser extensions are most useful for quickly accessing regional web pages when you can't be bothered to turn off your VPN client - or change the server you are currently connected to.
When using a VPN proxy extension, you can stay connected to a VPN server in the US (for example) but change the browser extension to the UK (for example) to quickly access a website in that specific region.
Different kinds of proxy extensions
HTTP Proxy: A HTTP proxy allows you to connect to a website that is geo-restricted. It does not provide encryption and therefore does not provide privacy from your ISP. Always use this kind of proxy in combination with a VPN for privacy and security reasons.
HTTPS Proxy: This is a securely encrypted form of the HTTP proxy listed above. DNS requests may or may not be proxied using this kind of proxy. Always check with your VPN provider to determine whether it is secure and private.
SSL Proxy: This provides a secure connection that permits the encryption of Web Page requests. An SSL proxy is basically an HTTPS proxy (see above).
SOCKS Proxy: A SOCKS5 proxy is a relatively new protocol that permits consumers to relay a broader selection of data using TCP or UDP. It is a proxy that can be set up securely with encryption. VPN extensions do not provide this kind of proxy (but they could in theory). This type of proxy is generally an extra provided by VPNs that can be set up manually in BitTorrent clients and other third-party applications.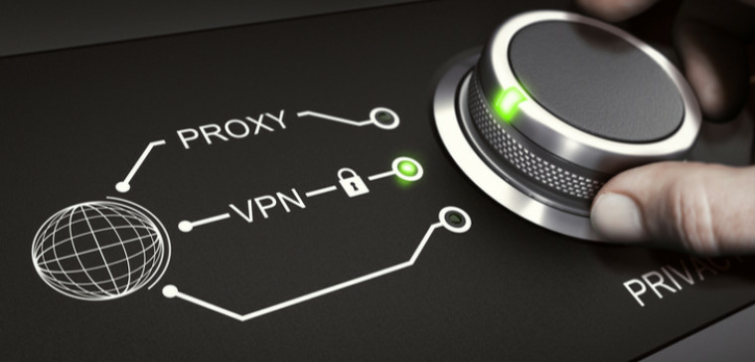 What is the best VPN extension?
The VPN extensions provide encryption as well as geo-spoofing capabilities. However, even the best proxy extensions do not provide the same level of privacy and security as the full VPN client (apart from ExpressVPN).
For this reason, it is better to always stick to using the full VPN client that you have paid for (unless you have a specific reason for using the extension).
On the whole, it is most secure to use a browser extension in conjunction with the main VPN client. This will ensure that you are profiting from the privacy and security of the VPN.
Here are our five most recommended VPNs with browser extensions: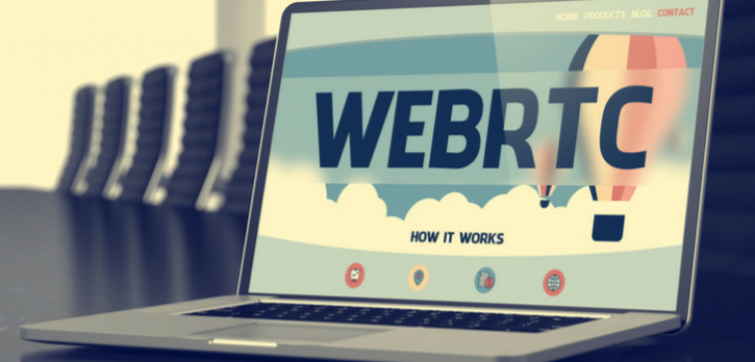 Proxy extensions and the WebRTC bug
Another reason that many VPNs provide a browser extension for Chrome or Firefox is due to a browser bug called WebRTC. The WebRTC bug can cause data leaks when using a VPN client, and the only way to stop this kind of leak (which can leak data to your ISP and destroy the privacy provided by your VPN) is to disable WebRTC in your browser.
Disabling WebRTC in your browser can be done manually, and there are guides for turning off WebRTC in both Chrome and Firefox available online. However, an even simpler method is to use a browser extension such as Easy WebRTC block for Chrome.
VPN providers are aware that WebRTC leaks can be a problem, and it is for this reason that some provide a browser extension. Their extension is designed to do the same job as Easy WebRTC block: Successfully stopping all WebRTC leaks. NordVPN and ExpressVPN are both examples of VPNs that have WebRTC blocking available in their browser extension.
Unfortunately, many consumers are unaware that WebRTC leaks can be a problem, and VPNs rarely make it clear enough that it is important to plug these leaks. We consider this a communication lapse on the VPN provider's part.
If your VPN provides a browser extension, it is worth asking the VPN whether that extension is just a proxy service, or whether it also has WebRTC blocking capabilities. If it is a WebRTC blocking extension you should install it to ensure your VPN isn't leaking data to your ISP.
In addition, we recommend that you test your system using ipleak.net. If you detect a WebRTC leak, be sure to plug the leak by either disabling WebRTC in your browser (easier) or by installing a WebRTC blocker extension.
The worst VPN extensions
The worst VPN extensions are those that do not provide privacy and security (Transparent proxies and simple HTTP proxies). However, those extensions are primarily provided to help users bypass geo-restrictions (to access unavailable websites) not for privacy.
What's more, it is possible to use those extensions in combination with the full VPN client. Always be sure to check with your VPN to find out whether its extension is an encrypted HTTPS proxy (secure) - or a HTTP or transparent proxy (insecure).
In addition, there are a few VPN extensions that are known to be insecure and should be avoided:
HolaVPN: This extension has been proven to contain malware and exposes users to various risks by connecting them directly to other HolaVPN users. HolaVPN has also been proven to be selling user bandwidth to its parent company Luminati.

Hotspot Shield: This extension is not as dangerous as HolaVPN. However, it collects some data (including IP addresses) from users for marketing purposes. It is not recommended for privacy.

Betternet : This free browser extension is also dubious. Betternet has been criticized for installing tracking libraries on people's computers. It is also known to collect user data - including IP addresses - for marketing purposes.
Overview
On the whole, VPN browser extensions are an add-on that should be considered a separate tool to the primary VPN service.
VPN clients provide fully encrypted VPN tunnels that provide privacy security and location spoofing services. Proxy extensions do not provide a connection to a VPN server, but instead provide a proxy service (that may be encrypted or unencrypted depending on the kind of proxy implemented by that specific VPN).
It is important to understand the privacy levels provided by your VPN's browser extension, and, when in doubt always use the browser extension in combination with the full VPN. This will guarantee high levels of data privacy.
---
Image credits: Olivier Le Moal/Shutterstock.com, Tashatuvango/Shutterstock.com