Whether you want to practice your Spanish by streaming the best of Argentine TV, or you're an expat seeking to use an online service within the country, a VPN can help you get an IP address in Argentina within seconds.
A Virtual Private Network (VPN) creates an encrypted tunnel via an intermediary server. This server provides your device with its IP address, thus spoofing your location. VPN companies can provide IP addresses in any country in which they have servers, such as Argentina.
We'll get into more detail later but, in the meantime, here's a quick summary of our recommended VPN providers.
Best VPN to get an IP address in Argentina: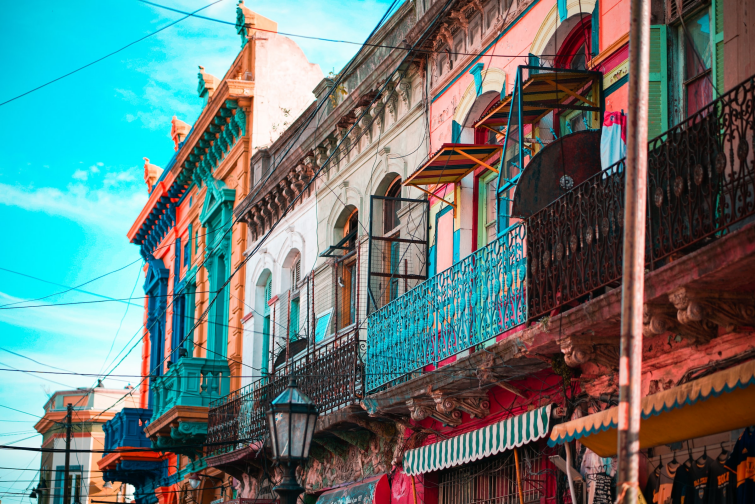 ExpressVPN - The best VPN for getting an Argentine IP address. Global network of speedy RAM-only servers and market-leading security. Works great with Argentine Netflix. Plans come with a risk-free 30-day money-back guarantee.
NordVPN - Best budget VPN for Argentinian IP addresses. Has 20+ RAM-only servers in Argentina and 5,500+ worldwide. Provides powerful obfuscation, audited software and hardware, and easy access to the Tor network.
Surfshark - Provides access to IP addresses in Argentina via 20 virtual servers. Works well with all of the major streaming platforms. Plans come with unlimited device connections and access to both static and rotating IP addresses.
Private Internet Access - Offers robust security, a RAM-only server network, and plenty of options for IP addresses in Argentina. Its open-source apps are good for torrenting, and the provider has an audited no-logs policy that's been proven in court.
PrivateVPN - Argentine IP addresses are available via a virtual server in Buenos Aires. Provides fast connection speeds and works well with all major streaming platforms. It's a good option for torrenting and provides solid customer support.
While it's all very well finding a VPN provider with service in Argentina, you also need to make sure that it's fast enough to maintain a decent connection, and can properly protect your internet traffic while doing so. These, and other, considerations form part of our rigorous testing methodology.
The criteria we use for ranking providers are outlined below, and then expanded on later in this article.
Servers in Argentina
Fast connection speeds
Robust security and privacy
Access to major streaming platforms
Value for money
Easy-to-use apps
Responsive customer support
Best VPNs for getting an IP address in Argentina
Now, let's explore each of our recommended providers in a little more detail.
Methodology for choosing the best VPN for an IP address in Argentina
Servers in Argentina: If you want an IP address in Argentina, then you need to connect to either a physical or virtual server in the country. The best VPNs will be able to offer hundreds of different Argentine IP addresses in multiple locations.
Fast connection speeds: We regularly test the top VPN providers to ensure that they're capable of streaming and gaming without noticeable buffering or lag. Fast providers also ensure usable long-distance connections, such as those made between Western Europe and Argentina.
Robust security and privacy: There isn't one particular feature that makes a VPN safe or secure. Instead, it's the provider's ability to account for all – or as many as possible – of the threats a user might encounter. Basic features include offering 256-AES encryption, leak protection and a true no-logs policy – which, ideally, has been audited by a third party. The better providers also have RAM-only server networks and access to kill-switches, split-tunneling, obfuscation, and multi-hop servers.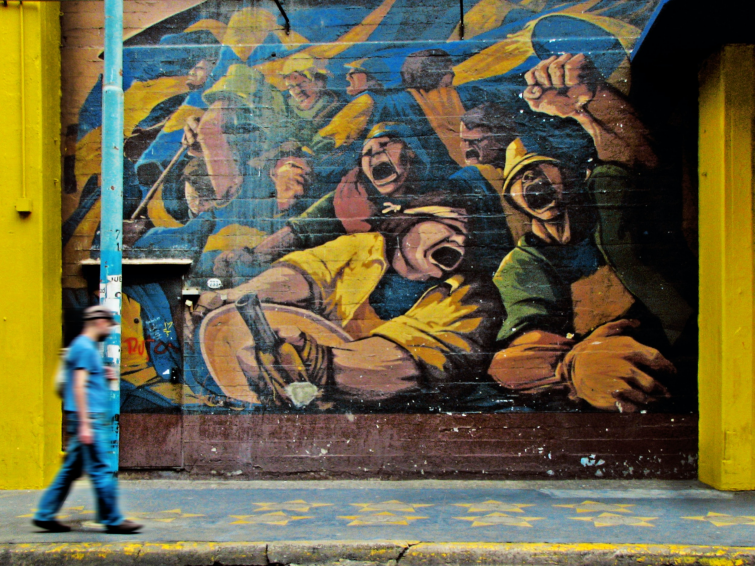 Access to major streaming platforms: Once you have an Argentine IP address, it's straightforward to access local TV channels. More difficult, however, is accessing Argentine content libraries from international streaming platforms. Providers like Netflix are very effective at blocking VPN use, with the result that few VPNs now work with it. We regularly test all of the top providers to find out which VPNs can access the likes of Netflix, BBC iPlayer, Amazon Prime, HBO, and Hulu.
Value for money:The price of a particular VPN service doesn't necessarily correlate with its quality. We check that the features and abilities of each provider are in line with what they're charging for subscriptions. If not, then we don't recommend them.
Easy-to-use apps:Having downloaded a VPN app, the majority of people want to get connected with the minimum of fuss. The better VPN providers know this and have designed apps that novices can intuitively navigate. Unfussy GUIs help with this, as does consistency across platforms. Once accustomed to how they work, users should also have options for more advanced configuration.
Responsive customer support:VPNs that expect to retain their subscribers need good customer support. We prioritize those that are able to offer live chat – ideally 24/7. They should also have email support as well as detailed and searchable knowledge bases.
How to get an Argentine IP address from anywhere
Follow these simple steps to get an Argentinian IP address from anywhere:
Choose a VPN that has servers in Argentina – ideally with an audited no-logs policy. We recommend ExpressVPN.
Sign up for a subscription. Note that longer subscription terms are usually cheaper.
Download, and install, the relevant app for the device you'd like to use with an Argentine IP address.
Restart the device once installation is complete.
Open the newly installed app and choose "Argentina" from the country list of servers.
Choose a location within Argentina. The most common options are Buenos Aires or Cordoba. Choose the one that is nearest to your physical location for the fastest connection.
Click the "connect" button.
Wait until the app informs you that a connection has been established.
Use the internet with an Argentinian IP address and encrypted traffic.
Can I use a free VPN to get an Argentinian IP address?
You can try, but the connection is likely to be slow at best, and non-existent at worst. Free VPNs tend to have lots of users but not many servers. If by chance, there are servers in Argentina, they're likely to be congested.
Of more concern is the relative privacy of free VPNs. Because the majority of them rely on advertising revenue, their privacy policies allow for the collection of data that can be sold on to third parties. As such, trackers are a common feature and many require unnecessary permissions. Those that are badly configured can allow malware onto your device.
If you can't afford a subscription to one of our recommended providers, some VPNs offer pared-down taster versions. These don't have the functionality of the parent product, but do at least have the security and privacy. Unfortunately, as they limit access to their servers, you're unlikely to find one that has Argentina as an option.
Best VPN to get an IP address in Argentina – FAQs
Image credit: Hector Ramon Perez, Barbara Zandoval, & Eduardo Sanchez on Unsplash.