TVNZ is a New Zealand TV channel only available in – you guessed it – New Zealand. If you're a Kiwi spending some time abroad, you'll be blocked from accessing the network in your current region.
That's unless you have a VPN, which will help you access TVNZ from outside New Zealand and unblock a whole load of other content at the same time. We list the best VPNs for TVNZ and explain how to unblock it from anywhere.
Best VPNs for TVNZ
Below, I've listed the best VPNs for unblocking TVNZ. There's a much more detailed analysis further down on this page, but this will at least give you an initial idea of what the providers have to offer:
If your primary use case for your VPN is unblocking TVNZ, then my advice would be to ensure your eventual VPN of choice has:
Lots of servers in New Zealand
Superfast VPN servers
A set of modern, up-to-date security features
24/7 customer support
On top of this, if you're accessing TVNZ from a country with a heavy-handed approach to censoring content or a hard-line approach to VPNs, you'll also want a VPN with obfuscated (stealth) servers that hide the fact you're using a VPN from anyone watching.
Best VPNs for TVNZ: a closer look
We recommend that you use one of the VPNs below to unblock TVNZ outside of New Zealand.
ExpressVPN is our top pick for streaming TVNZ, largely because it's a provider that puts your safety, security and streaming at the forefront of its decisions.
Pricing

12 months + 3 months FREE + Backblaze backup: $6.67/mth

49% OFF

6 months: $9.99/mth
1 month: $12.95/mth

Available on

Windows
macOS
iOS
Android
Linux

Unblocks

Netflix
iPlayer
Amazon Prime
Hulu
ExpressVPN Demo
When I hear a VPN company pioneering a new protocol, upgrading their server network, or making it easier to upload VPN software onto a router, my first thought is always ExpressVPN. They truly are the best VPN company for a wide variety of tasks and has an extremely impressive track record when it comes to privacy and security.
The best VPN for TVNZ
ExpressVPN is an excellent choice to unblock geo-restricted content in New Zealand, like TVNZ. ExpressVPN has a number of servers in the South Pacific nation and, on top of this, is one of the speediest VPNs in the game (consistently topping our daily speed tests). ExpressVPN is one of the VPN services on this list that comes with a Smart DNS service for faster streaming, which is handy if privacy isn't your priority (Smart DNS services don't encrypt your data despite spoofing your location).

ExpressVPN's new protocol Lightway, which has been designed to increase both speeds and security, is available at its servers in New Zealand so you won't miss a thing. Outside of New Zealand, ExpressVPN has over 3,000 servers across the rest of the globe spread across a huge 94 countries, making it the best choice if you'd like to stream content from elsewhere too.
Market-leading features
ExpressVPN has had security audit after security audit to ensure that its customers know its keeping to its promises on privacy. ExpressVPN has one of the most watertight networks around and, unlike some providers on this list, uses obfuscation technology to mask user VPN usage. If you're attempting to access TVNZ from somewhere like China, I'd advise you to use ExpressVPN because of its stealthy servers.

Other security green flags that put ExpressVPN ahead of the pack include Random Access Memory (RAM)-only servers, which are much more secure than hard disk servers, and of course things like AES-256 bit encryption and a private DNS service, both of which have become commonplace for VPN companies to offer.
Expensive but worth the money
Let's not sugarcoat things here: ExpressVPN is one of the most expensive VPN companies around. However, the premium price tag is justifiable because it is the best VPN company around. You pay a decent amount each month for ExpressVPN, but if you want assurance that your browsing sessions are private and protected, then it's a small price to pay! Just utilize the provider's 30-day money-back guarantee if you're genuinely unsure, and then you can test out the software and make up your mind before committing to a permanent purchase.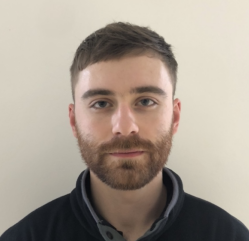 Tested by Aaron Drapkin

NordVPN marries top-tier speeds with a lengthy list of security features, and has the server coverage to unblock TVNZ.
Pricing

NordVPN Special Deal - 24 months: $3.29/mth

73% OFF

24 months: $3.99/mth

67% OFF

12 months: $4.99/mth

59% OFF

1 month: $11.99/mth

Available on

Windows
macOS
iOS
Android
Linux

Unblocks

Netflix
iPlayer
Amazon Prime
Hulu
Nord Demo
Servers in New Zealand
NordVPN has servers in New Zealand that are ideal for streaming TVNZ on demand. Overall, the provider the provider's server network spans around 65 countries, in which there are 5,200 servers, and many of these are in the USA. This is good news if you're looking to unblock things like Netflix US or certain shows available on YouTube, for instance.

The only downside to NordVPN's New Zealand coverage is that they don't provide obfuscation (or 'stealth') technology there (we'll discuss exactly what this means further down in this analysis). There is also no Double VPN function available in New Zealand. Unless you're living under an oppressive regime, however, these features aren't essential to unblocking TVNZ safely and securely.
The quickest VPN?
NordVPN is one of the quickest VPNs around and, like ExpressVPN, often finds itself near or at the top of our daily speed tests, a process that ranks the best providers on the internet and imparts up-to-date information on their connection times.

The NordLynx protocol the provider has developed over the past few years – based on the speedy WireGuard protocol – is impressively speedy and a testament to NordVPN's commitment to providing uninterrupted streaming experience for all its customers.
Lots of tools to play with
Amongst the top-tier providers we recommend here at ProPrivacy, you'll struggle to find a more feature-laden software than that of NordVPN. Not only are all the standard security features taken care of, but there is also:


TOR-over-VPN – a feature that hooks your VPN up to the Tor network


CyberSec – an ad and malware-blocking tool


NordLynx – the more secure, faster protocol mentioned above


Double VPN – reroutes all of your traffic through two servers


Stealth servers – mask the fact you're using a VPN from anyone watching


Diskless servers – ensure no user activity is ever written to a hard drive


By signing up to NordVPN and taking advantage of their money-back guarantee (which lasts for thirty days) you can try out all of these features and just demand a refund if you're not happy. Win-Win!

PIA is a trustworthy and reliable VPN provider that's probably not the best for beginners, but an excellent and highly configurable service.
Pricing

26 months + 2 months FREE: $2.19/mth

82% OFF

12 months: $3.33/mth

72% OFF

1 month: $11.95/mth

Available on

Windows
macOS
iOS
Android
Linux

Unblocks

Netflix
iPlayer
Amazon Prime
Hulu
PIA Demo
Private Internet Access has been around for over a decade and has a great reputation when it comes to security. It is one of the few VPNs that has had its no-logs claim proved amidst a court case when it was subpoenaed by the US government not once, but twice in the past few years. On both occasions, the company has had no logs to hand over because it doesn't keep any – which is great news for PIA's subscribers.
US-focused network (with NZ servers!)
PIA has 183 servers currently stationed in New Zealand, which is more than enough to ensure you'll be able to unblock TVNZ without experiencing any congestion or latency.

Private Internet Access is one of the best providers for unblocking American TV shows and movies because the majority of its 28,000+ servers are located in the country. The USA is, however, only one of 78 countries that PIA has servers in – so if there's more you're planning to watch with a VPN, then you'll be in for a treat.
No logs and simultaneous connections
As mentioned above, PIA's no logs claim has been proven in court – and it has PIA MACE for blocking malware and DNS adverts too. Private Internet Access beats both ExpressVPN and NordVPN in terms of simultaneous connections offered, allowing double the number of connected devices the former offers and almost twice as many as the latter. PIA also allows more connections than CyberGhost, and it's a really good VPN to go with if you think there are members of your family, or even friends, who might want to unblock content without paying for another provider account.

If you're a single user with lots of tech and devices, however, this might be the provider for you, or if you're someone who likes to share your TVNZ OnDemand account, there are all sorts of devices you can watch movies and TV shows on – I've watched Netflix on four different types of devices just this week – so if you don't want to worry about logging out and in again, try PIA.
The VPN of choice for Linux users
Linux is sadly neglected across much of the VPN sphere, with plenty of top-tier providers still only providing a command-line client for the operating system. PIA bucks that trend though with a fully-featured client for Mint, Ubuntu, Arch, and Debian as well as support for other distros. It's exactly like having PIA on any desktop.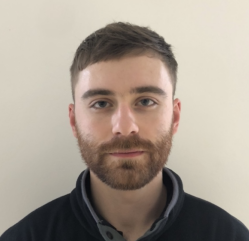 Tested by Aaron Drapkin

Surfshark offers budget-friendly VPN software that does everything you need it to without costing too much.
Pricing

24 months + 2 months FREE: $2.3/mth

83% OFF

12 months: $3.99/mth

70% OFF

1 month: $12.95/mth

Available on

Windows
macOS
iOS
Android
Linux

Unblocks

Netflix
iPlayer
Amazon Prime
Hulu
Surfshark Demo
Surfshark is the penultimate provider on this list and also one of the youngest VPN companies out there, only recently entering the market in 2018. Since then, Surfshark has forged out quite a reputation for itself as a very reliable provider.

The provider has excellent apps for a number of platforms and also rocks one of the cheapest prices available in the game, at least when compared to other VPNs that also provide top-quality services.
A streaming dream
With Surfshark, streaming becomes an easy experience, and it has servers in New Zealand that will unblock TVNZ in no time. The provider has servers in 65 countries in total, which isn't as many as the likes of CyberGhost or PIA, but it does the job at hand and has servers in countries other than New Zealand – like the US – which will help you unblock more content.

In total, 3,200 Surfshark servers are located in various countries across the world, and as VPN networks go, there are definitely many that aren't as quick as Surfshark. The provider has a very easy-to-navigate around website that has specific pages that will show you the benefits of VPN servers in specific countries.
Surfshark's superb security
Surfshark has all the baseline VPN features you need to keep you safe, which are especially important if you're trying to access TVNZ from a country that might forbid VPN usage or frown upon the attitudes displayed in the shows you're watching. AES-256 bit encryption, a kill-switch, and a trusted commitment to keeping no logs are thus included in the Surfshark package.

There are, however, more advanced featured such as a CleanWeb tool for blocking malware and a Multi-hop, which will route your traffic through two VPN servers, and Camoflauge mode, which will hide the fact you're using a VPN (also known as Obfuscated servers). Surfshark switched to diskless servers last year, which run entirely on RAM, and thus nothing is ever written to hard drives.
Unlimited connections
Surfshark's unique selling point – at least amongst the VPNs on this list – is the fact that the provider offers unlimited simultaneous connections through the same account. TVNZ might be a streaming service lots of members of your family, or your friends, want to access – so ensure you choose a provider that will let you connect multiple devices.

CynerGhost has been around for over a decade, and has a strong commitment to keeping no logs of your activity and unblocking a whole world of content.
Pricing

24 months + 2 months FREE: $3.25/mth

75% OFF

6 months: $6.39/mth

50% OFF

1 month: $12.99/mth

Available on

Windows
macOS
iOS
Android
Linux

Unblocks

Netflix
iPlayer
Amazon Prime
Hulu
CyberGhost Demo
CyberGhost – a VPN provider based in Romania – literally has millions of subscribers all over the world and is one of the most recognizable providers in the game. It's got all the basics you need and takes a no-frills approach, which has clearly permeated the provider's approach to user interface design and privacy features.
Optimized servers
First and foremost, CyberGhost is a fantastic VPN for streaming. The provider has a huge server network consisting of more than 7,000 servers in around 91 countries, which means you'll have a whole lot more to unblock than just NZTV. However, if that's a top priority, you'll be able to connect through to one of CyberGhost's 13 servers inside New Zealand.

If you're trying to access multi-national streaming services like YouTube, Amazon Prime, and Netflix, CyberGhost has a great feature where it tells you which of its servers are optimized to unblock specific websites, something not many providers do.
A great money-back guarantee
CyberGhost is the only provider on this list that has set a 45-day period where you can claim a refund if you're not satisfied. This is over two weeks longer than the customary 30 days most VPN companies allow for. So if you're someone who struggles to make decisions and needs a lot of information before taking the plunge, this might be the provider for you.
Room for improvement
If you're trying to access NZTV from somewhere where VPNs are banned, or certain content you'll be watching on NZTV would be banned, then I wouldn't go with CyberGhost purely on the basis that the provider doesn't use obfuscation technology to hide its user's VPN usage.

CyberGhost does have the key privacy features needed to get onto this list, so don't worry. Things like a kill-switch and AES-256 bit encryption are essential and provided, but I'd personally like a bit more from a provider. If you're someone that gets bogged down when software has too many settings or is too highly customizable, you might appreciate the simplicity, but I think that VPN companies in 2022 have to give their customers more.
How to unblock TVNZ outside of New Zealand
To unblock TVNZ all you have to do is follow the steps below:
Sign up to a VPN service recommended on this page.
Download and run the VPN on your chosen device.
Connectto a VPN server in New Zealand.
Head over to the TVNZ OnDemand webpage via your browser.
Sign up for an account or log in to your existing one.
Once you complete all those steps, you'll be up and running in no time. And remember, if you have any trouble, just contact your provider's customer support line for more information.
Compare the speeds of our recommend VPNs for TVNZ
At ProPrivacy we run speed tests every day in order to show you which VPNs have the fastest connection times. No provider spends their entire life at the top of the table, but there are a few – like NordVPN and ExpressVPN – who generally bob around the top three. My advice would be to check it on three or four consecutive days to see how a provider you have in mind is doing!
Why use a VPN to watch TVNZ abroad?
VPNs are an inexpensive and readily available technology that can help consumers around the world skirt geo-restrictions. These restrictions are placed on content to prevent it from being broadcast in certain regions or countries, as per licensing agreements, and TVNZ has unfortunately ring-fenced its content, making in inaccessible to anyone outside of New Zealand.
But how does TVNZ know you aren't in New Zealand? The short answer is your IP address. Every device connected to the internet has an IP address and it contains data that reveals a given user's approximate geographical location. So, a website like TVNZ can just make its content unavailable to anyone and everyone without a New Zealand IP address.
VPNs funnel all your internet through a private server before it reaches the internet. Top-tier VPN companies have servers all over the world in a huge selection of countries, and any website you visit enforcing geo-restrictions will not actually see your true IP address, but the address of the VPN server you've connected to. In other words, if you connect to a VPN server in New Zealand, NZTV won't be able to tell you don't actually have an NZ IP address.
Can you unblock TVNZ with a free VPN?
Yes, you can – but I personally wouldn't. Whilst it would be a lie to say there aren't any good free VPNs available (some providers actually offer pretty good services) there are an overwhelming number of shady services out there, and even more risks associated with these free VPNs.
Free VPNs often fund themselves via ads, as well as selling user data. On top of this, many of the providers are bare-faced about their poor practices and subsequently have shocking privacy policies you can read yourself. We found that 40% of free Android VPNs are insecure, which is a big concern for those who use the mobile OS.
What to do if your VPN isn't working with TVNZ
If your VPN isn't working with TVNZ, the first port of call will be the customer support line for your VPN. Most of the VPNs in this article have 24/7 live chat, whereas others have an email address you can send your issue to and they'll resolve it as quickly as possible.
Another good move would be to check if TVNZ is down at all, as it might be a problem with the actual website rather than your VPN or device.
Alternatively, you could look through our website to see if we've published an article related to the problem you're experiencing. Although we don't have a page specifically for troubleshooting TVNZ, we have pages that will help you out with common issues like Netflix not working. Articles detailing issues with other streaming services may give you some clues on why TVNZ isn't loading up for you.
What is on TVNZ?
Currently, on TVNZ, there's a new season of Wentworth, Nurses, and Departure to enjoy, all of which have just been released, and there are also British shows like 8 out of 10 Cats does Countdown, Gavin & Stacey, and Downton Abbey available for viewing.
There are some top-notch reality shows like MasterChef Australia, Temptation Island, and Bachelor in Paradise to enjoy too, as well as a health schedule of news and current affairs programs like Q&A with Jack Tame to keep you up to date with all the happenings around the world.
Other shows on the platform include Vegas, American Woman, Dr. Death, Why Women Kill, Killing Eve, Brave New World, and One Lane Bridge.
Final thoughts
There are some great shows on TVNZ, so it's well worth investing in a VPN to help you unblock it when you're not in the country. Here's a reminder of our top providers for this task: