The majority of VPNs have websites plastered with bold assertions laying claim to the "world's fastest speeds", the "largest server networks", and the "most secure connections". So how do potential customers objectively tell them apart? To work out where providers actually sit in the hierarchy of virtual private networks (VPNs), we take two and compare them side-by-side. This time we're aiming to settle the IPVanish vs HMA debate.
IPVanish vs Hide My Ass – Which service should you choose?
IPVanish is the better option. It has very fast connection speeds, lots of features to explore, and a large network of servers that it owns outright. It's also the cheaper of the two VPNs.
HMA – more commonly known as Hide My Ass – is also worth consideration, though it could do with working on its between-app parity. It's an experienced provider with good access to streaming services as well as being able to provide connections in countries where VPNs don't normally have a presence. Those who need an IP address in Serbia or Malawi should look no further.
Pricing
Price is all-important when it comes to choosing between providers. Unless there's a good reason not to, most sensible people will opt for the cheaper option – which, in this case, is IPVanish.
| | | | |
| --- | --- | --- | --- |
| | IPVanish | Hide My Ass (5 connections) | Hide My Ass (10 connections) |
| 1 month | $11.99 | $11.99 | - |
| 2 months | - | - | - |
| 6 months | - | $8.99 | - |
| 12 months | $3.99 | $4.99 | $7.99 |
| 24 months | $3.33 | $4.99 | $6.99 |
| 36 months | - | $2.99 | $5.99 |
The monthly fees of the two providers are the same – though it's worth pointing out that IPVanish offers unlimited device connections, whereas Hide My Ass plans permit either five or 10.

Where IPVanish really comes into its own is with its longer-term subscriptions. For example, its annual plan is basically half the price of Hide My Ass's 10-connection subscription: $3.99 versus $7.99
For a two-year plan, IPVanish is less than half the price of a Hide My Ass 10-connection subscription: $3.33 as opposed to $6.99.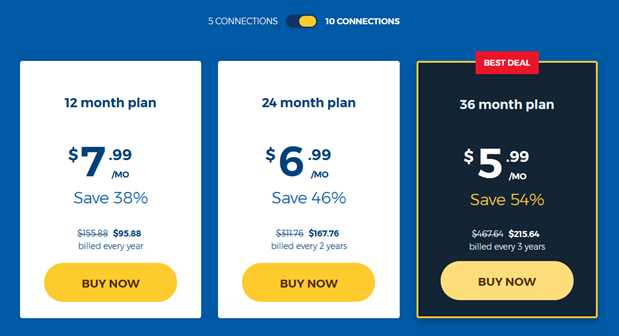 With both providers, the prices listed in the table are introductory. That is, they last for the length of the first subscription period before increasing.
In the case of Hide My Ass, they increase to at least $11.99 a month for a five-connection plan, and to at least $12.99 a month for a ten-connection plan. For IPVanish, prices will increase to at least $7.50 a month for both annual and biennial subscriptions.
You can try out either service without risking anything financially, as both providers offer 30-day money-back guarantees.
Payment methods for IPVanish include credit card, PayPal, Google Pay, and Amazon Pay. Hide My Ass supports credit card, PayPal, Google Pay, and Apple Pay. Neither provider accepts cryptocurrency, making anonymous signup next to impossible.
Winner: IPVanish
Performance & speed
Sluggish VPNs can make using the internet actively frustrating. If you've paid for a fast home broadband connection, it's essential to use a VPN that won't bog it down. In this respect, both IPvanish and HMA are good options – though IPVanish is the faster of the two.
| No Value | IPVanish | HMA |
| --- | --- | --- |
| ProPrivacy.com SpeedTest (average) | 51.0 Mbps | 35.8 Mbps |
| Speed | 477.5 Mbps | 597.2 Mbps |
IPVanish is, in fact, one of the fastest VPNs available. It's more than capable of streaming 4K content without buffering and gaming without lag. While HMA is also relatively fast and suitable for data-intensive tasks, it does suffer from slow DNS lookup time, which can make it feel slow when loading web pages.
Winner: IPVanish
Which has better features?
IPVanish has a better roster of features overall. For a start, it offers unlimited device connections compared with HMA's five or 10 simultaneous connections.
| No Value | IPVanish | HMA |
| --- | --- | --- |
| Simultaneous connections | 1000 | 5 |
| Split-tunneling | | |
| Kill-switch | | |
| Obfuscation (stealth) | | |
| Self-hosted DNS | | |
| Tor-over-VPN? | | |
The provider can also help users get connected in countries where internet use is restricted. Its OpenVPN Scramble feature hides the fact that you're using a VPN, thus allowing traffic to bypass blocks.
IPVanish has roughly twice as many servers as HMA, though it has a presence in a third as many countries. So, while IPVanish gives you more server choice within shared countries, you can connect to more places with HMA. Given the option, we'd prefer a VPN with more servers as it means there's a better chance of establishing a fast connection.
Users for whom speed is all important might additionally appreciate IPVanish's SOCKS5 proxy. This can offer faster connections, but won't encrypt traffic like a VPN.
For its part, HMA has an IP shuffle feature that lets you switch IP addresses after a specific period. This is useful if you find your current IP is suddenly blocked.
The provider also has servers in a large number of countries – it can give you an IP address in places where most providers can't, such as Papua New Guinea and the Falkland Islands.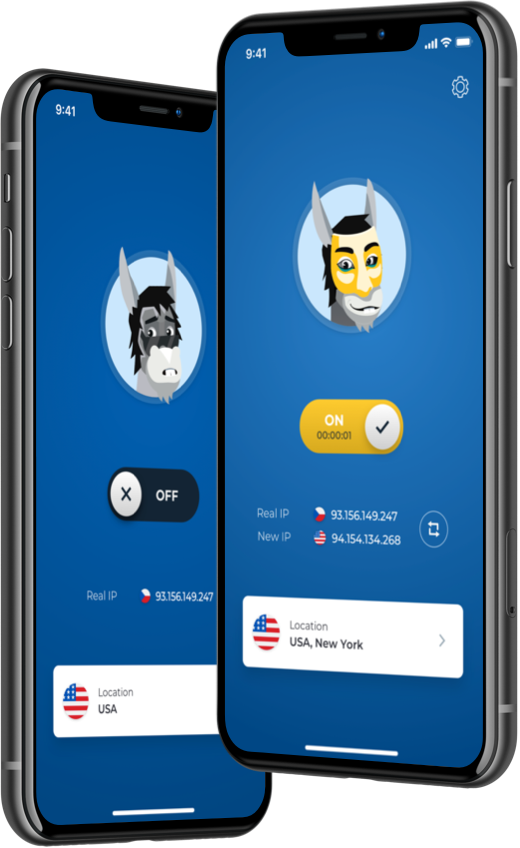 Both providers offer split-tunneling, which allows users to choose which apps use the VPN tunnel; kill-switches, which stop the flow of internet traffic if the VPN connection drops out; and public WiFi protection, which automatically connects to the VPN when an unsecure network is detected; and the ability to block local network interfaces. Note that these features aren't available in all HMA apps – see the section on Setup and Usability for details.
| No Value | IPVanish | HMA |
| --- | --- | --- |
| PPTP | | |
| L2TP/IPSec | | |
| SSTP | | |
| IKEv2 | | |
| OpenVPN | | |
| WireGuard | | |
IPVanish has more options for connection protocols. It supports OpenVPN, IKEv2, SSTP, and WireGuard. WireGuard has become the go-to protocol for most VPNs, as it's both lightweight and easy to implement. HMA doesn't support WireGuard, but it does support OpenVPN, IKEv2, L2TP, and PPTP.
Winner: IPVanish
Which streaming services can they access?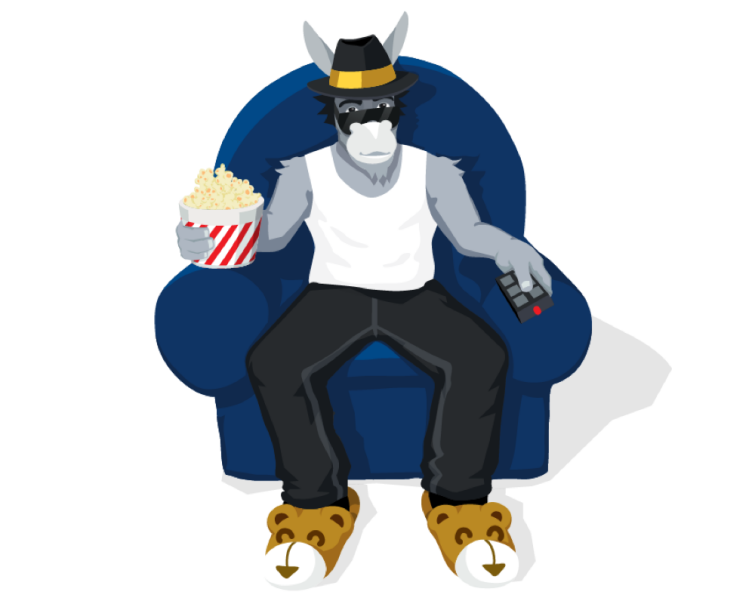 Choose the right VPN and you'll be able to access regional content from all of the most popular streaming platforms. Be warned though – of the many who say they work with the likes of Netflix and BBC iPlayer, few actually do.
| No Value | IPVanish | HMA |
| --- | --- | --- |
| Netflix | | |
| iPlayer | | |
| Amazon Prime | | |
| Hulu | | |
| Disney+ | | |
The good news is that both IPVanish and HMA are solid options for streaming. They're not perfect – but they're better than most. During testing, IPVanish struggled with iPlayer, while HMA wouldn't work with Hulu. Other than that, they both worked great with both Netflix and Amazon Prime Video.
Winner: Draw
Torrenting
Both providers allow torrenting and have kill-switches and split-tunneling to keep users' torrent clients protected.
While HMA directs torrenters to specific P2P servers, IPVanish permits torrenting on all of its servers. Both providers offer unlimited bandwidth, though neither has port forwarding. This latter feature is considered essential by some file sharers for efficient seeding and downloading.
Winner: Draw
Setup & usability
IPVanish and HMA both have apps available for Windows, macOS, iOS, Android, and Android TV. They also support Linux and compatible routers, though these connections must be configured manually. Both providers have detailed guides on how to do this on their websites.
| No Value | IPVanish | HMA |
| --- | --- | --- |
| Android | | |
| iOS | | |
| Windows | | |
| macOS | | |
| Linux | | |
Having downloaded and installed the relevant app for either VPN, users can choose the fastest available server to establish a connection in seconds. Alternatively, they can choose from the providers' server lists.

IPVanish has far more detail on its server page, with information on both ping time and load immediately available. Users can also choose between servers within each city, which is a level of choice that we don't often see.
Once connected, there's a graph of the bandwidth running through the VPN. HMA, by contrast, simply presents a list of countries – of which there are notably many – with options to connect to different cities where more than one server is available.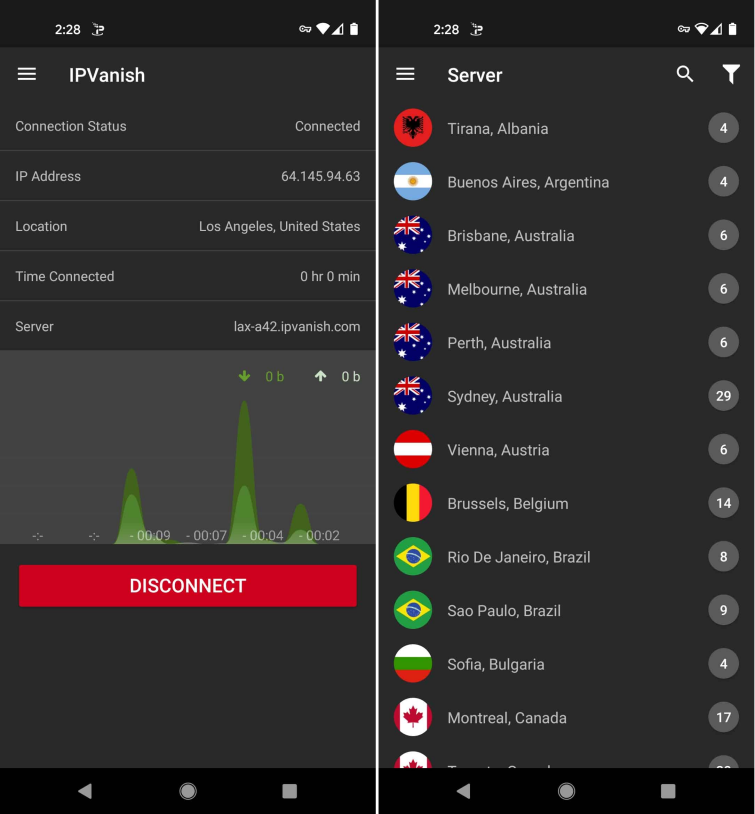 HMA has options for connecting the VPN when the device starts, and sending the app to the background once the connection is established. Users can also enable automatic WiFi protection from the same screen.
IPVanish has a large choice of startup options, including allowing users to automatically connect to the fastest server in a particular place, or to the last connected server.
Other connection options include allowing users to block LAN traffic until a VPN connection is established, choosing whether to enable leak protection, and specifying the number of retries for auto-reconnect.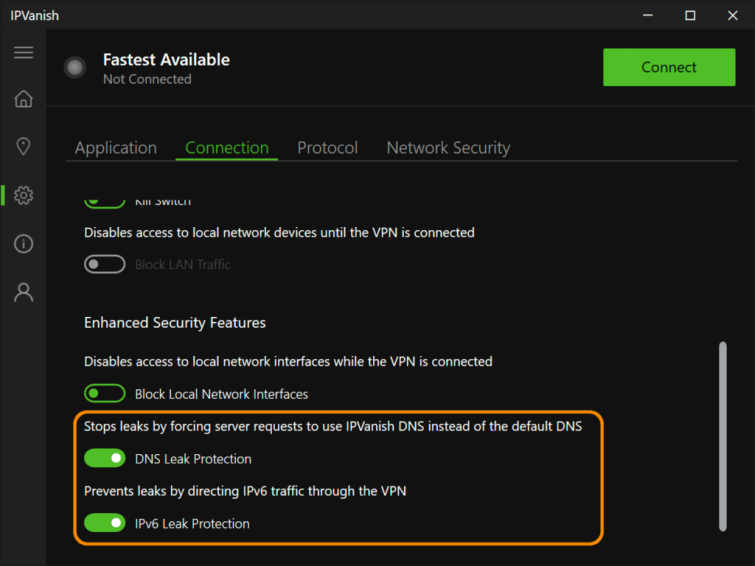 The IPVanish apps are more consistent across platforms generally. The black and green theme is striking, though it might feel a little dated to some. It's hard to argue with the level of control the apps offer though, with plenty of scope for advanced users to fine-tune their settings.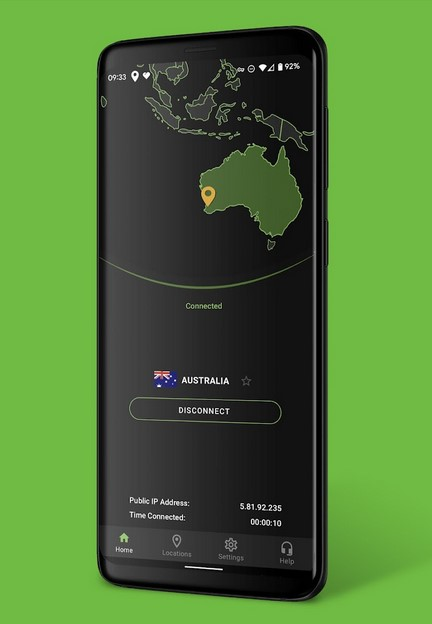 The HMA apps are well-designed, but lack consistency across platforms. For example, the kill-switch is only available for Windows, macOS, and Android. Split-tunneling is yet more limited and only available on Android apps.
Winner: IPVanish
Security
Somewhat impressively, IPVanish operates its own private fiber-optic network of tier-1 servers. It also owns approximately 90% of its hardware and the data centers in which the servers are housed. This gives it far more control over who has access to individual servers.
To protect users' internet traffic, IPVanish uses 256-bit AES encryption in conjunction with SHA512 for authentication. A DHE-RSA 2048 key exchange supports perfect forward secrecy, which means that past sessions cannot be decrypted even if the current decryption key is compromised.
HMA uses 256-bit encryption on the data channel with 4096-bit RSA keys, and SHA256 for authentication. On the control channel, it uses anAES-256 cipher with DHE-RSA-2048 keys and SHA-1 hash authentication.
The take-home message is that both IPVanish and HMA offer effectively uncrackable encryption. Both providers also use their own private DNS servers, which ensures that DNS requests aren't sent to users' ISP and recorded. Neither VPN suffered from any IP or WebRTC leaks during tests.
Winner: IPVanish
Privacy
IPVanish keeps no traffic or usage logs on its customers. This is important, given that it's based in the US. Furthermore, this claim has been independently verified by cybersecurity firm, Leviathan Security Group.
Similarly, HMA has a no-logs policy that's been independently audited by VerSprite – another reputable cybersecurity firm.
In both cases, the audits are a welcome departure from the providers' rather murky logging histories. We'll briefly mention these for the sake of transparency.
In 2016, IPVanish – then owned by Highwinds Network Group – provided detailed user data logs to US Department of Homeland Security investigators. At the time, its website claimed it kept no logs.
HMA also previously recorded users' IP addresses, connection, and activity logs. This information was given to investigators and used to convict HMA customers in 2011 and again in 2017.
Like IPVanish, HMA is based in a country – the UK – that is a member of the Five Eyes intelligence-gathering alliance. The UK government – like the US – has no qualms about issuing warrants compelling companies to hand over data, in conjunction with gag orders requiring them to do so secretly.
For this reason, some privacy-conscious users prefer to steer clear of any providers located in the UK or US. However, as mentioned, a company's location is only an issue if it keeps logs. Neither IPVanish nor HMA now do, and have audits to prove it.
Winner: Draw
Customer support
Responsive and knowledgeable customer support can make all the difference when deciding whether to continue a subscription. In this respect, both IPVanish and HMA are good choices and seem committed to capturing long-term loyalty.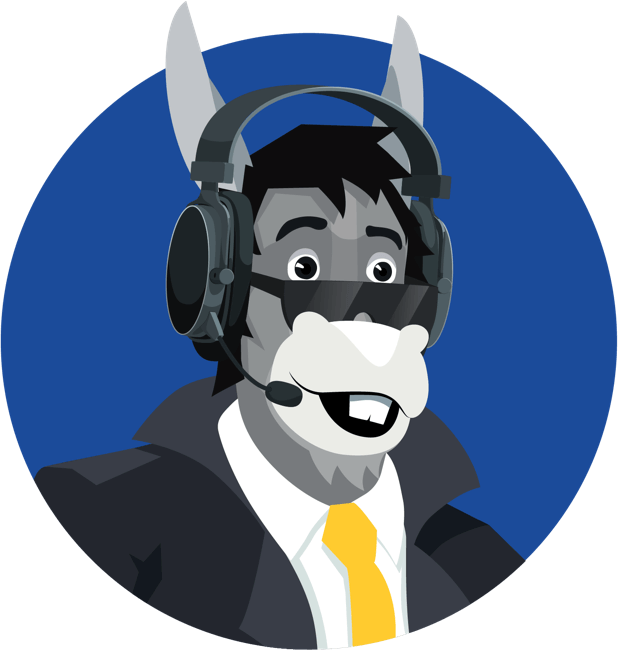 Both offer 24/7 live chat, which enables users to get help almost immediately. Furthermore, the agents are actively helpful rather than wilfully obscure. Users can also get in touch via email or by filling out a form online.
Both providers also offer comprehensive – and searchable – knowledge bases, with additional sections containing setup guides and FAQs.
Winner: Draw
Conclusion
IPVanish and HMA have both been in the VPN game for more than a decade. Like any industry veterans, they've had their ups and – fairly major – downs. Without wanting to sound like a headmaster, what's important is that they've learned from past mistakes. Whether that's enough to tempt people away from providers with squeaky-clean records remains to be seen. In any event, we're glad to see that both providers now have a clear-cut no-logs policy that's been independently verified.
While there is a lot to like about HMA, IPVanish is ultimately the better provider. It's faster, as well as having more servers and more features generally. We like that it owns so much of its own network, but would like it even more if it made the switch to RAM-only servers.
HMA is itself a decent provider, though this partially depends on which platform you're using. For example, the iOS app lacks basic features like a kill-switch and split-tunneling. Overall, though, HMA provides solid access to streaming services and has servers in some unusual locations. If you don't mind signing up for a three-year contract, it's relatively good value, too.
Overall winner: IPVanish
If you're considering alternative VPNs, visit our other vs pages to see how IPVanish and HMA fare against different providers.
Image credit: Pexels from Pixabay