For those living in France who wish to evade censorship and surveillance, a VPN is an easy answer. By signing up for a service, they can protect their online activity. VPN users also gain other perks, such as access to geographically restricted content and websites.
What is the best VPN for France?
We've provided a quick rundown of our best VPNs for France below if you're in a hurry, but if you'd like more detailed information, be sure to keep scrolling.
Best France VPN - In-depth Analysis
Below, you'll find our top five picks for the best VPNs for France. These services provide excellent security features, high-speed VPN servers in France and around the world, and are able to unblock websites currently blocked in your location. If you'd like any more information about any of the services we've recommended, you can click through to the provider's website or check out our detailed VPN reviews.
Why you should consider using a VPN in France
There are several factors that could affect your privacy in France, and you'll want to bear this in mind when choosing a VPN. We've taken a closer look at some of them, below.
Controversial Anti-privacy Bills and Laws
In December 2014, the French government quietly passed a surveillance law that permits the collection of information and documents processed by electronic communication networks or services, the list of numbers called and callers, and duration and timing of communications.
While the bill was hugely controversial, it was bolstered by another, more intrusive surveillance bill in 2015. Human Rights Watch pointed out the most problematic areas of the bill as:
Expansive powers for the prime minister to authorize surveillance for purposes far beyond those recognized in international human rights law; lack of meaningful judicial oversight; requirements for private service providers to monitor and analyze user data and report suspicious patterns; prolonged retention periods for some captured data; and little public transparency.
Though the goal of the bill is to place France's surveillance practices under the rule of law, it in fact uses the law to clothe a naked expansion of surveillance powers. France can do much better than this, especially if it wants to distance itself from the overreaching and secretive mass surveillance practices of the US and the UK that have attracted so many legal challenges.
2015/2016 Terrorist Attacks
2015 and 2016 were dark years for France. The beginning of 2015 saw the Charlie Hebdo shootings – when two members of the Al-Qaeda terrorist group forced their way into the office of the satirical weekly newspaper. On 7 January the terrorists killed five Charlie Hebdo staff members, left 11 wounded, and a nation rattled.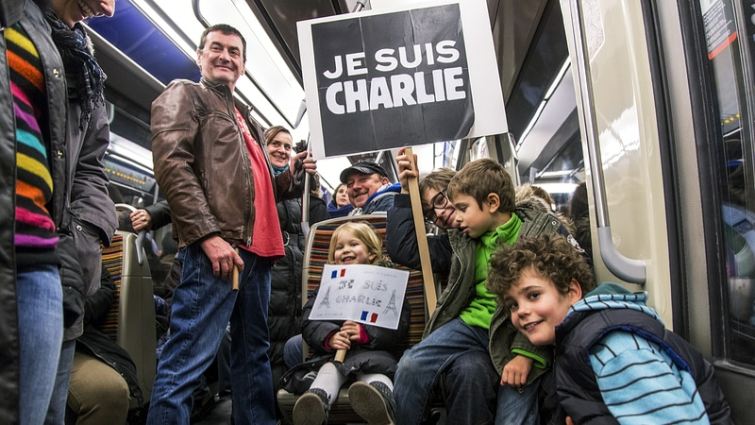 This tragedy was followed by the 13 November 2015 Paris attacks, coordinated by ISIL. They involved suicide bombings and mass shootings at cafes, restaurants, and the Bataclan theater. The attacks claimed 130 lives and left 368 people seriously injured. It was the deadliest attack on France since World War II. Consequently, the country remained in a prolonged state of emergency.
2016, sadly, saw its share of tragedy as well. On the evening of 14 July, a cargo truck deliberately drove through crowds of people celebrating Bastille Day in Nice. As a result of the attack, 86 people were killed and 434 were injured. ISIL claimed responsibility for this attack as well, hence the extension of the country's state of emergency to 26 January 2017. France also increased airstrikes on ISIL in Syria and Iraq.
PS Biometrics Database
On 30 October 2016, an illegal database containing the biometric details of 60 million French citizens was created in secret. The enormous database was created by France's Socialist Party in response to the current state of emergency, dubbing it necessary for national security. Called "Secure Electronic Titles" (TES), it contains the personal and biometric details of nearly everyone in France. This includes a photo of the face, fingerprints, eye color, weight, geographical addresses, and IP addresses.
The database violates limits on the use of biometric data, making it illegal. It also has other grave implications, such as being used for mass surveillance or being vulnerable to hackers and other cyber threats.
What makes a VPN good to use in France?
For a VPN to give you the privacy, security, and freedom you require it is important for it to have certain characteristics. Our experts picked the five best VPNs for France by using a very specific list of features and attributes. For transparency, we have detailed what we looked for below:
Apps for all platforms
A no-logs policy
Strong OpenVPN encryption
Servers in France
A large global network of servers
A kill-switch to prevent accidental leaks if the VPN drops out
P2P compatibility for torrenting
One, or more, of advanced features like port forwarding, split tunneling, and obfuscation (stealth mode)
Excellent customer support systems
Value for money
How to set up a VPN in France
Getting a VPN up and running in France, whether it be to unblock international content or to gain watertight digital privacy - is very easy. All of our recommendations have custom apps that you can use to connect to their servers. This makes things nice and easy. Follow the steps below to get your VPN up and running :)
Choose a VPN from this guide and click through to its website to get the best price.
Subscribe to the VPN and login to the website.
Download the VPN app onto your device(s).
Install the VPN and log in using your credentials.
Connect a VPN server location that suits you.
As soon as the VPN connects, your data is being protected with encryption. As a result, your ISP, the government, WiFi hotspot providers, and local network admins - such as in school or at work - will not be able to tell what you are doing online. You will also be able to access international content by connecting to the location of your choice.
Can I use a free VPN in France?
You may be aware that there are many free VPN services on the market. Unfortunately, most of those services must be avoided at all costs. Studies have revealed that free services have weak or no encryption, critical flaws, and leaks that destroy your privacy, and apps that contain adware and spyware. This makes using those free services a huge risk to your digital health.
The good news is that you can use a VPN for free without taking any huge risks. A few trustworthy VPN providers offer a free plan that they provide as a taster. These free plans are very limited, but they do not skimp on the important part - which is the privacy and security of the VPN tunnel.
Using a reliable free VPN in France is an option, but you will not get the same kind of experience you get with a premium subscription. Free plans are purposefully slower, they have fewer server locations to pick from, and you can only use them a little bit each month. This may drive you crazy in the end, but you are free to try them out if you want to!
A better option is to pick a VPN from this list, our recommended VPNs aren't expensive and once you have a subscription you will get a much better VPN experience. Plus, you can actually compare free services to any of the services we have recommended for free – because all of our recommended VPNs have money-back guarantees.
Are VPNs legal in France?
Yes. Using a VPN is completely legal in France. You are not committing a crime by owning a subscription to a VPN, and you can use a VPN as much as you want.
Doing crimes and trying to conceal them by using a VPN is illegal, and if you engage in digital crimes you could be prosecuted. However, the use of a VPN itself is not illegal, and the things that 99.9% of people use a VPN for are completely legal.
Hiding what you do from your ISP and the government prevents your data from being accumulated and sold on to data brokers, which is a good idea if you value your privacy!
Secure your data in France
If you have lots of important data on your devices then it's important to use a cloud backup to ensure it isn't lost in the event of theft or an accident. Check out our best cloud backup for France article for a list of the best services to use in France.
French VPN: Conclusion
The French government is using the threat of terrorist attacks to justify pre-existing mass surveillance laws, as well as the passing of new ones. Worse yet, it is creating illegal (and vulnerable) databases of its citizens' information. While the government says it's vital to national security, it is sad and startling to see such a pro-libertarian country falling prey to the mentality that has so many countries stripping their citizens of their basic rights in the name of safety through surveillance.
With government surveillance at an all-time high, French residents who value their online privacy would be wise to sign up with a trustworthy VPN provider. Subscribing to any of the providers mentioned above will ensure that you can go about your online activities without having to worry about who's watching. You'll need to value your online privacy now more than ever, so here's a reminder of our top picks for French VPNs: