Tired of websites being blocked in Ukraine? With a VPN you can bypass annoying blocks and browse the internet freely. Below, we take a look at the best VPNs to use in Ukraine.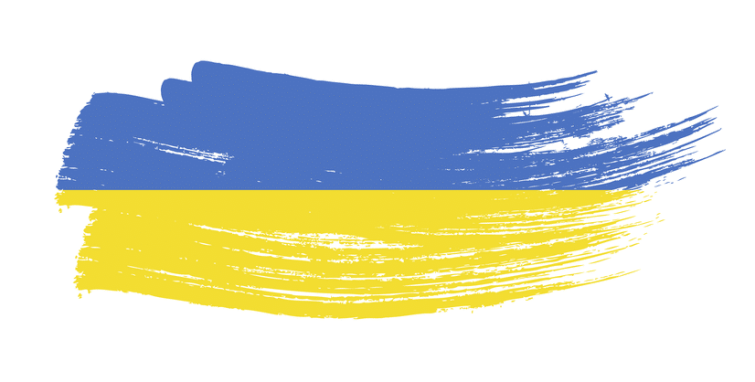 Ukraine is a nation where vast swathes of the population speak Russian. For that reason, around half of the population of Ukraine (approximately 23 million people) use popular Russian-owned websites. Sadly, in May 2017, the war between Russia and Ukraine caused President Poroshenko's Ukrainian government to ban Russian websites. a Virtual Private Network (VPN) service is the best solution for unblocking these websites.
What are the Best VPNs for Ukraine?
Let's start with a quick look at who made our list for the best VPN choices to use in Ukraine:
5 Best VPNs for Ukraine
We have reviewed over 150 VPNs, expertly picked the best 5 for Ukraine that you can see in our in-depth list below:
Pricing

From $6.67 - $12.95

Available on

Android
iOS
Windows
MacOS
Linux

Works with

Netflix
iPlayer
Amazon Prime
Hulu
ExpressVPN is a service at the very top of the VPN industry. Although it doesn't currently have any servers based in Russia, it allows you to connect to 94 different countries. It has extremely robust levels of OpenVPN encryption and a privacy policy that can be trusted.

The entire network of servers is lightning fast and is perfect for unblocking HD streaming video content from just about anywhere in the world. This VPN is easy to use, available for all platforms and will protect you both at home and on public WiFi. Finally, it has a 30-day money-back guarantee to allow you to test the service risk-free.
Pricing

From $3.49 - $11.95

Available on

Android
iOS
Windows
MacOS

Works with

Netflix
iPlayer
Amazon Prime
Hulu
NordVPN is a great choice for people in Ukraine who want a lot of security features on their VPN. It comes with VPN into Tor, stealth mode, double hop, shared Internet Protocol (IP) addresses, kill switch and DNS leak protection. Furthermore, it is a zero-logs VPN with strong encryption. Servers are fast and are located everywhere you might need them, sadly except for Russia. The software is extremely well designed and can be used on three devices simultaneously. Finally, it offers a 30-day money-back guarantee.
Pricing

From $2.75 - $12.99

Available on

Android
iOS
Windows
MacOS
Linux

Works with
CyberGhost VPN is an excellent VPN for Ukraine. Servers are located in 60 countries around the world - including the all important Russia. Encryption is strong military grade OpenVPN, and setting up the service is super easy. CyberGhost's user-friendly apps are available for all the popular platforms.

No usage logs are kept and this VPN has an excellent privacy policy. What's more, CyberGhost is based in Romania, which is well out of reach of invasive governments like the UK and US. The VPN is fully featured with DNS leak protection and killswitch.

Finally, the VPN provides super fast speeds for streaming in HD, and provides a 30-day money back guarantee to test the service.

No logs, apps for all platforms
Pricing

From $3.33 - $11.95

Available on

Windows
MacOS
Android
Linux
iOS

Works with
Private Internet Access VPN is a US-based provider that keeps zero logs, a claim it has proven in court. The VPN was recently acquired by Kape Technologies - a cybersec firm based in London whose primary aim is to help consumers gain protection online. PIA VPN has servers in 33 countries, it provides strong OpenVPN encryption, and is one of the most popular VPN services among Reddit users. It also has live chat support and access to Netflix US.

Strong presence, no-logs policy
Pricing

From $1.99 - $11.95

Available on

Android
iOS
Windows
MacOS
Linux

Works with

Netflix
iPlayer
Amazon Prime
Hulu
Based in the British Virgin Islands, Surfshark is a no-logs VPN service with great technical security, a bunch of useful features, and superb 24/7 support.
What Is a VPN?
A Virtual Private Network for Ukraine is an online service that allows anybody in Ukraine to pretend to be in Russia (and other countries).
VPN providers have a network of servers located around the globe, and some of them have servers in Russia. By connecting to a VPN server in Russia, any Ukrainian citizen can bypass the government block imposed by Internet Service Providers (ISPs) within Ukraine. As soon as you are connected to a Russian VPN server, you appear to have a Russian IP address, which means that you are free to use any Russian websites.
Is a VPN in Ukraine Safe?
You may be wondering if using a VPN service to pretend to be in Russia is safe. The answer is yes. In addition to providing servers in foreign countries, VPN services also provide encryption.
All data coming and going from a VPN subscriber's personal computer, laptop, smartphone, or tablet, is securely encrypted. This means that neither their ISP nor the government can tell what they are doing online.
Encryption allows VPN users to have digital privacy, so that they can do whatever they want online without worrying that anybody can tell what they are doing. This is also true of landlords, schools, and work administrators. VPN encryption keeps your data private and secure.
What Websites Are Blocked in Ukraine?
Due to the war with Russia that is still happening in Ukraine, the Ukrainian government has blocked a number of Russian sites. Those sites include popular search engines, and social media sites: Mail.ru, VK, Odnoklassniki, and Yandex.
Considerations
When selecting a VPN for Ukraine, it is important to understand that not every VPN will do.
There are well over 850 commercial VPN services available on the market. However, not all of those have servers located in Ukraine and Russia. A VPN for Ukraine needs to have servers in Russia, so that subscribers can overcome the censorship imposed by the Ukrainian government.
Furthermore, because Ukraine is at war with Russia, it is important for people in Ukraine to have peace of mind when they unblock Russian websites. For that reason, privacy and security are essential.
Lastly, connection speeds are a necessary consideration when choosing a VPN for use in Ukraine. The vast majority of VPNs provide a slow connection that won't permit people to do data-intensive tasks like streaming. For this reason, it is important to select a reliable VPN provider with fast servers.
Privacy and Security
All the VPNs in this article have been selected because they provide the highest levels of VPN encryption available in 2020. Here at ProPrivacy.com, we always recommend the OpenVPN encryption protocol. That is because OpenVPN is a military-grade form of encryption, which is far more secure than other VPN encryption protocols.
Many VPNs provide an outdated form of encryption called Point-to-Point Tunneling Protocol (PPTP). That encryption is not safe, and we urge people to use VPNs like the ones in this guide, which implement strong OpenVPN encryption.
Furthermore, the vast amount of VPN services that are free can only afford to be free because they make money by selling consumer data. This is the opposite of what a VPN is supposed to do. A VPN is supposed to keep your data private and secure, NOT sell it to the highest bidder.
Every VPN in this guide are trusted and reliable services that are well known in the VPN industry. They all have secure privacy policies and strong encryption. Thus your data will be private with each VPN in this guide.
Connection Speeds
All the VPNs for Ukraine in this guide have top quality servers located around the world. That means that no matter where you pretend to be (Russia, the US, the UK, or elsewhere), you will always be able to do data-intensive tasks like streaming in HD.
What Else Can I Do with a VPN?
We understand that the recent government ban of Russian websites in Ukraine is the main reason that many people living in Ukraine want a VPN service. However, there are many benefits to having a VPN beyond regaining access to Russian websites.
With a VPN, anybody can pretend to be in the UK to watch BBC iPlayer. Sports fans can connect to a server in the US to watch baseball or ice hockey. Football fans can watch all of the various European leagues. Car racing fans can unblock Formula 1 racing all season. Tennis fans can pretend to be in the UK for Wimbledon or Australia for the Melbourne Open. The options are endless.
In addition, with a VPN it is possible to use the US version of Netflix, which has a much larger catalog of titles than it does elsewhere. A VPN is good for overcoming ALL geo-restrictions, not just the ones imposed on Russian websites.
Public WiFi Safety with a Ukraine VPN
When using a public WiFi hotspot, any other user on the WiFi can easily hack your traffic. That means that using public WiFi puts you at risk of having your passwords, services, and bank details stolen. Sometimes, hackers even set up fake public WiFi hotspots. If you accidentally connect to one, the hacker can see everything that you do.
The encryption that a VPN provides means that all your data is secure. No matter whether you are at home, on an official public WiFi, or accidentally hooked up to a hacker's network, no one can see what you are doing because the VPN encrypts your data. That is why a VPN is considered the very best form of personal cybersecurity.
VPN for Ukraine: Conclusion
In this article, we have clearly explained everything that you need to know about a VPN for Ukraine. We have covered the specifications that a VPN for Ukraine must have and have explained why these are the five best VPNs for Ukraine.
All the providers in this article are top quality VPNs that are well known for their fantastic service. They are secure and provide privacy for their users. In addition, all of these VPNs have servers located not only in Russia but all over the world, making them perfect for overcoming geo-restrictions.
Finally, every VPN in this guide have a network of high-quality servers that will permit their subscribers to do anything they want online, whether it be streaming in HD quality or gaming. These VPNs are superb value for money, but each differs ever so slightly, so please take your time to analyze each service carefully. If you have any questions about any of the services, please don't hesitate to contact us in the comments section below.
Summary
Title image credit: Wead/Shutterstock.com