A subscription to the NFL Game Pass should be enough to satisfy the most die-hard football fan. Unfortunately, what you can watch depends on where you are. Those paying for the Pro plan can't use it in the USA, Canada, China, Russia, and Belarus, while fans watching from the UK and Ireland may experience blackouts on games. The solution? You guessed it: use a VPN.
The best VPNs for NFL Game Pass
In a rush to watch the next game? Here's a summary of thebest VPNs for NFL Game Pass:
A virtual private network (VPN) lets you access geo-restricted content by enabling you to route your data through an intermediary server. The best VPNs have thousands of servers around the world, making it easy to choose an IP address where NFL Game Pass isn't restricted.
Of course, it's not just the number of servers that make a VPN worth your money. We expect them to provide a range of privacy and security features, as well as being user-friendly.
For our list of the best VPNs for NFL Game Pass, we've considered the following:
Able to access NFL Game Pass
Large server population
Consistently fast network speeds
Strong encryption
Desktop and mobile apps
Robust privacy policy
Only VPNs that meet the above criteria are included in our best NFL Game Pass VPN list. Let's look in more detail at those providers which were chosen.
The best VPNs to use in 2023: In-depth analysis
The services listed below are our top picks for NFL Game Pass VPNs. They're all fast, secure, and easily able to access content from NFL Game Pass. Best of all, they come with generous money-back guarantees so you can test-drive them before committing.
How to access NFL Game Pass with a VPN
It's easy to access geo-restricted content with a VPN. If you're struggling to watch NFL Game Pass while abroad, just follow these steps to connect to your home service.
How to access NFL Game Pass with a VPN:
Visit the website of your chosen VPN and sign up. We recommend ExpressVPN.
Download the relevant app for your device and log in.
Connect to a server in your home country
Login to NFL Game Pass and start streaming!
Can I use a free VPN for NFL Game Pass?
You can, but it probably won't be much fun. Free VPNs tend to offer very slow connections due to their servers being heavily overloaded. Many will impose data caps on your usage to try and cope with this, or force you to wait in a queue before connecting.
A majority of free VPNs rely on advertising to survive and simply don't have the resources to invest in high-end privacy and security measures. Some will sell your data to third party parties, while others may unwittingly carry malware. Trackers are common, as is some kind of logging policy.
What can I watch with NFL Game Pass?
It depends which plan you choose. The most comprehensive – and expensive – is the Pro plan. This includes:
Live access to all live games: pre-season, regular season, Playoffs & Super Bowl LVI
Live access to NFL Network and NFL RedZone
On-demand access to NFL highlights, Game In 40', Sunday in 60' and a VOD library of NFL Programs
Downloads of any type of highlight to a phone or tablet via the NFL Game Pass app
Subscribers will need to use a VPN if they travel to the USA, Canada, China, Russia, and Belarus, and also if they want to avoid blackouts on games while in the UK or Ireland.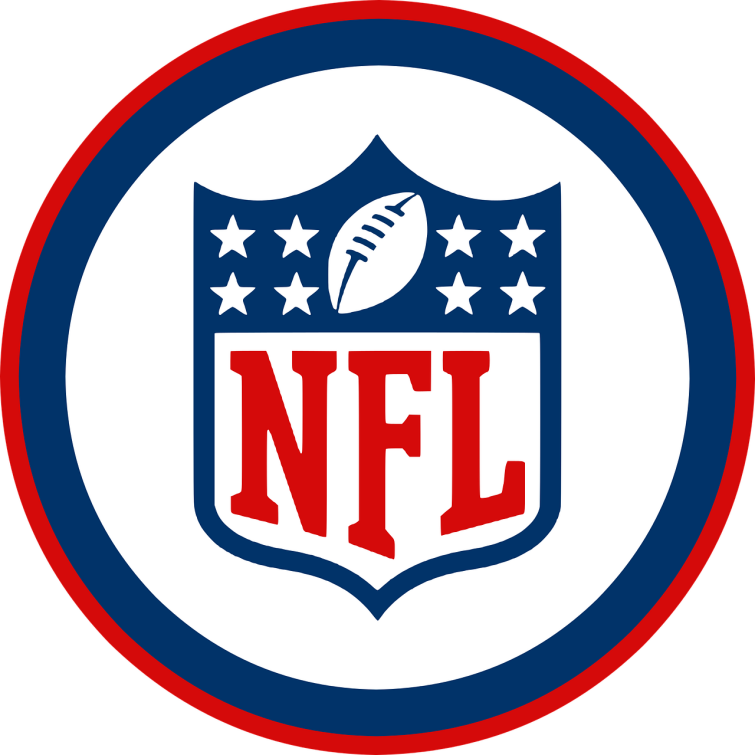 If you're based in the US, you'll be offered NFL+ or NFL+ Premium plans. These are only available in the US, so you'll need to use a VPN to access them if you travel abroad.
The NFL+ plan offers:
Live local and primetime games on mobile and tablet devices
Live out-of-market pre-season games across all devices
Live game audio for every game of the season
NFL library programming on demand
Full and condensed game replays and the All-22 Coaches Film (Premium only)
What devices can I use to watch NFL Game Pass?
You can stream NFL games on up to five devices at the same time, regardless of which plan you're on.
NFL Game Pass offers a dedicated HTML5 player to use with PCs running Windows XP or later, and Intel-based Macs running OS X Tiger (v10.4.11) or later. Supported browsers include Google Chrome, Microsoft Edge, Mozilla Firefox, and Safari.
The NFL Game Pass app works with mobiles running at least iOS 12.1 or Android 5.0. You can also use the app with Apple TV, Fire TV, Samsung & LG Smart TVs and Android TV.
How does ProPrivacy review VPNs?
Picking out a VPN can be a daunting prospect – especially when you want to stream live sports. There are a huge number of options out there and you'll need to consider their relative speed, server network and unblocking ability – amongst other things.
Luckily, that's where the ProPrivacy team comes into play. We've been reviewing and testing VPNs since 2013, and are constantly putting them through their paces. The VPNs in this guide are those which we use in our day-to-day lives, so you can be sure our recommendations stem from first-hand experience.
Here are the key areas we focused on when choosing the best VPNs for NFL Game Pass:
Server locations: You'll need access to a good number of server locations in order to avoid regional blackouts and places where NFL Game Pass isn't available.
Performance: There's nothing worse than buffering when you're watching a live game. We test all of our VPNs to ensure we only recommend those that are fast enough for live HD broadcasts.
Unblocking ability: NFL Game Pass would like to prevent users from using a VPN, so it's essential that providers can access it. They should also be able to unlock other streaming services.
Security and privacy: The best VPNs include a wide variety of security features, such as leak protection, kill-switches, 256-bit encryption, and a no-logs policy. They might have additional features like split tunneling and obfuscated servers, too.
Pricing: We ensure that VPNs are worth what they're charging. If they aren't, they don't make the cut. We'll also let you know about any available discounts to keep the price as low as possible.
Interested in learning more about how ProPrivacy puts VPNs to the test? Check out our in-depth review process page for all the details.
Best VPNs for NFL Game Pass: Conclusion
If you love football, it's worth investing in a decent VPN that can grant you unrestricted access to NFL Game Pass when you're at home or abroad. There's nothing more frustrating than a game blackout or your chosen region becoming locked.
A VPN will also provide security and privacy while you're online – whether that's streaming content from NFL Game Pass or just browsing a website. VPNs prevent your ISP from seeing what you're doing and collecting information about you. You can experiment to see which one is right for you by taking advantage of the money-back guarantee periods of our recommended VPNs.