uTorrent is a brilliant tool for anyone looking to download films, TV shows or movies, but you should always use it with a VPN. In this guide, we look at why you need to a VPN for uTorrent, and explain which providers work best with the torrenting client.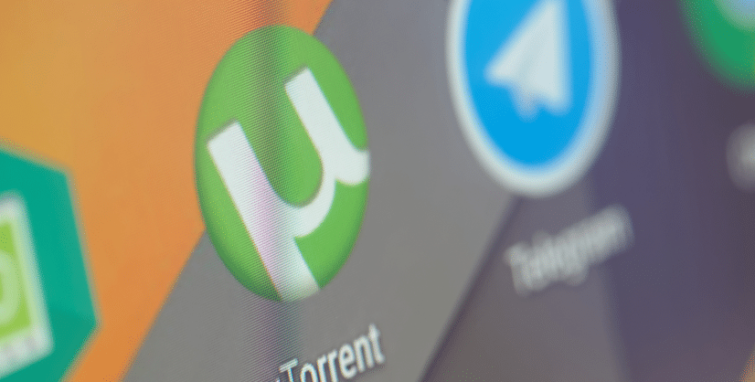 What is uTorrent?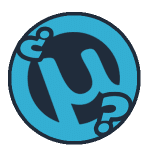 uTorrent is a torrent client, owned and developed by BitTorrent, Inc. It is the most commonly used torrent client in the world, except for China.
It was first released in 2005, and it's been actively developed ever since. BitTorrent, Inc. purchased uTorrent in 2006.
BitTorrent Vs. uTorrent
BitTorrent, Inc. owns the uTorrent file sharing program. That company holds the patent on the BitTorrent protocol. It dictates the procedures and message formats that uTorrent uses for communication. There is another file sharing interface managed by the company, which is called BitTorrent. The BitTorrent protocol uses a networking configuration called "peer-to-peer".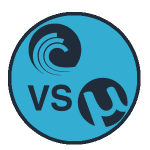 The BitTorrent protocol enables your uTorrent client to connect to many different computers all over the world and download a small slice of the file that you seek over each of those connections. If a computer that your uTorrent client is copying from gets turned off before a slice is downloaded, the program just connects to a different source and starts copying that segment again. While your uTorrent is copying over slices of files from other computers, it is also dishing out file segments from your hard drive.
Peer-to-peer protocols are very efficient. uTorrent users love the quick availability of the movies and TV shows that they want to watch for free. The only problem with this file-sharing paradise is that no one pays the copyright holder of the downloaded file.
Step by step VPN setup guide for uTorrent
Most VPNs come with automatic installers. This makes them easy to set up even for inexperienced users. Here's a step-by-step guide on how to subscribe, install, and set up an uTorrent VPN:
Choose your uTorrent VPN based on the attributes you deem necessary. Our pick for the best VPN for uTorrent is ExpressVPN , but IPVanish and NordVPN also pose reliable options.
Sign up for the service of your choice.
Download and run the automated installer. As we mentioned before, most VPNs support all the major operating systems, so make sure your devices are compatible beforehand.
Run the application and follow the instruction you see on your screen. You may be able to choose different settings, but the entire process should be straightforward.
Connect to a server in the area you desire. Servers that are closer to your physical location will provide faster performance than those located further away.
[copyright]
Torrenting: Legal Issues
Rather than pursuing individual downloaders, governments prefer to rely on filtering by ISPs in order to stamp out file sharing. However, copyright owners are getting more organized in enforcing their rights, so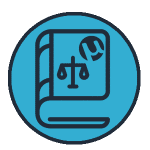 Governments have tried to shut down torrent distribution sites – most notably in the case of The Pirate Bay, where the owners of the site were sent to jail. In very few cases, the police have arrested those who have downloaded files without paying for them. Although copyright infringement is usually a civil case, the fact that your computer sends out slices of files while downloading makes you liable to prosecution. For example, in the USA, torrenting has been classed as conspiracy to commit criminal copyright infringement under the Family Entertainment and Copyright Act.
You are at risk of being traced through a legal deal – the 2006 prosecution of LokiTorrent resulted in an order for the site to turn over lists of the IP addresses of the site's visitors. Copyright holders can prosecute internet service providers and force them to hand over lists of IP addresses that display suspicious activity. It happened in the US in 2010, resulting in 16,200 lawsuits being filed by the US Copyright Group against individual downloaders. Therefore, it is important to keep your activities cloaked from detection by ISPs and torrent sites. It is the protection that VPNs provide.
uTorrent Privacy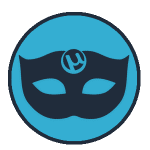 Not all VPN services offer true "anonymity" for file sharers. Copyright holders can force the VPN company to hand over the identities and activities of its users. That's why it is important to find a VPN service that has no logs, and that has a stated commitment to protect peer-to-peer users.
Free VPN For uTorrent
Generally speaking, it's not a good idea to use a free VPN for uTorrent. While free VPNs do exist, they are usually restricted in one way or another. This is especially problematic for torrenting, as both a restricted speed and bandwidth will have a negative effect on your downloading.
uTorrent VPN: Conclusion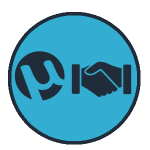 Not all VPNs welcome peer-to-peer applications running over their networks. However, the services listed in this review are specifically geared towards use with uTorrent. Most of the services in the top five offer free trials, money-back guarantees, or short-term subscriptions. That makes it easy and cheap for you to try out a few of the services on our list to decide which one is right for you. Take another look at the top five VPNs for uTorrent in the table below.
If you're looking for more information about the best VPN for torrents, take a look at our best VPN for torrents guide.
uTorrent VPN Price Comparison