Germany's government has handed its intelligence agency, Bundesnachrichtendienst (BND), unprecedented powers to spy on citizens. German authorities have also made data retention mandatory for a period of ten weeks. What's more, Germany has previously worked with the NSA to spy on citizens. For Germans who want to protect their online privacy, a Virtual Private Network (VPN) is the only solution.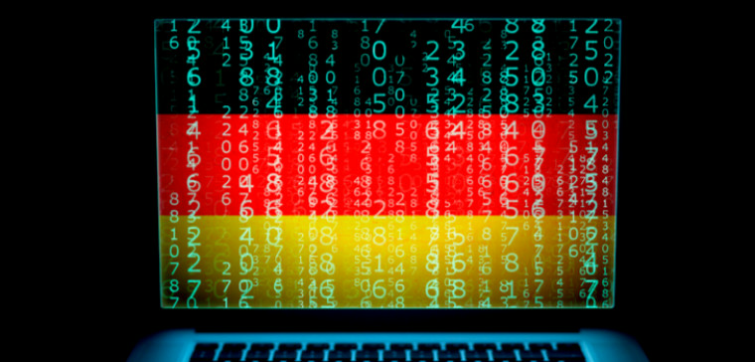 Germany takes a harsh stance on copyright piracy. As such, it is dangerous for Germans to stream or download content online. For citizens who believe strongly in digital privacy and want to be able to do what they want online (without fear of being watched), a VPN is the perfect solution.
A VPN is also the best personal cybersecurity service available. You should always use a VPN when connecting to both home and public WiFi, particularly due to the Krack vulnerability.
To compare our favourite VPNs for Germany, check out the table below:
For more information on any of the German VPN services featured on this page, take a look at our in-depth list:
Why do I need a VPN in Germany?
As soon as you connect to a VPN server, it conceals your real IP address and you appear to be abroad (with a foreign IP address). The result is that censored or geographically-restricted content becomes available.
Additionally, using VPN features to encrypt all of the internet traffic coming and going from your device. This means no one can tell what you're doing online. Encryption also provides security and stops hackers.
Note: For anybody wanting to unblock the free TV streaming service Zattoo, the VPNs in this guide will all work fine.
Can I get a free VPN service for Germany?
Not many free VPN services are recommended, this is because the vast majority make money from their users by selling their data. This can make getting a free VPN for Germany pretty risky, so please take great care when choosing! The good news is that there are some free VPNs on the market that can be trusted. Please follow the link for more information.
How to Choose a VPN for Germany
When it comes to selecting a VPN for Germany, there are several considerations:
Privacy

First and foremost, the VPN must provide privacy and security. A VPN with poor privacy is like an umbrella that's full of holes: useless. We've selected the VPNs in this guide because they're reliable and trusted services that have excellent privacy policies and the very best VPN protocols for keeping your data private.

Server locations

A useful VPN must also have plenty of servers located around the world. We've chosen all of the VPNs in this guide because they have large networks of servers spread around the globe. ExpressVPN, for example, has servers in 94 countries. You can pretend to be in any one of them.

Speeds

To ensure the performance of your devices doesn't suffer, you will need a high speed VPN. The vast majority of VPNs on the market (there are over 850) provide sluggish speeds. Our recommendations all have networks of lightning fast servers located all over the world. This means you can do anything you wish online using your VPN.
---
Quick view
In this article, we've provided information about the best VPN for Germany in 2019 (and four close runner-ups). With data retention and surveillance so prolific in their country, Germans are strongly advised to consider signing up to a VPN.
All of the VPNs in this guide provide reliable, trusted services that will keep you secure. In addition, all the services that we've selected offer the very best server locations, speeds, and encryption protocols available in 2019. We're confident there's something for everyone in the top five. So go ahead and choose a VPN without all the stress usually associated with it.