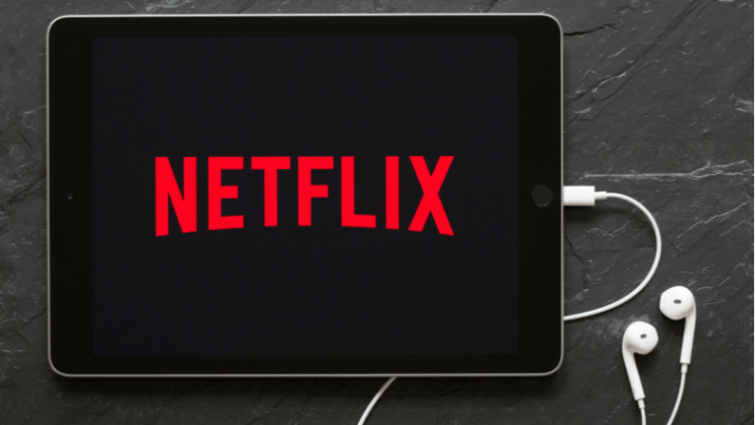 Creepy new Netflix thriller You has got many of us wondering just how easy it would be for a new partner to stalk us online.
The New York based dating drama dropped on Netflix on December 26, and has reportedly exceeded over 40 million viewers in its first four weeks. The series stars Penn Badgley as Joe Goldberg, an obsessive bookseller who falls hard for manic-pixie-dream-princess and aspiring writer Guinevere Beck, played by Elizabeth Hall.
So how can we go about securing our devices and our secrets from our lovers?
Here are seven things about our digital privacy we learned from the show, alternatively you can check our Ultimate online Privacy Guide for more information about staying secure online.
Ensure your devices are pin protected
We all cringed when Joe picked up Beck's phone and opened it without entering a pin.
It's painfully obvious but, ensure your phone (and iPad etc.) is pin protected. If you have the option to select a quick auto-lock time on your devices (a minute or two maximum), just in case your date wants to sneak a peek while you take a bathroom break.
If possible use more than four numbers in your pin, most casual hackers will automatically assume you've only used four.
Secure (or shutdown) your social
While we're not about victim-blaming fictional characters, a large part of Joe's ability to cyberstalk Beck was down to the amount of information publicly available on her Social Media accounts.
Obviously, we rely on these social networks to organize our social lives and stay in touch with loved ones, so shutting them down isn't always an option. We can, however, ensure they are as secure as possible.
Firstly, keep conversations about where you're going for drinks at the weekend off your timelines and strictly in the DMs.
Secondly, check that your posts and photos are only shared with friends, not friends of friends and never the general public. Then carefully curate your friends list. Lastly, ensure that you change your settings to review anything your friends post on your timeline before it appears, this will help you maintain control over the information you share.
Strong passwords
It's a cliché, but never use your childhood pet's name or the name of your lifelong crush as a password, even if you're a literary heiress. Always use long and complex passwords, featuring a combination of standard letters, capitals, and numbers and always use a different password for each service.
If you have a MacBook, consider going into system preferences and setting the required password field to 'immediately'. This means you'll have to re-enter your password every time your Mac goes to sleep, annoying yes, but also creep proof.
Log out of the cloud
Most of us use cloud storage these days for files and photos, increasingly we use it to back up, store and share our most personal data. We likely share cloud access across multiple devices, for example backing up a phone to our laptop, whether manually or automatically.
If one of these devices goes missing or is accessed by a hacker, they could have access to files across all your cloud-connected devices. This means it's worth knowing how to log out of the cloud remotely.
With iCloud, you can simply select the Settings app and see all the devices that you are currently signed into with iCloud. To revoke access, simply click the little cross button next to a device to remove it from iCloud. Once you've done this remember to change your password straight away.
Remember, you can also turn off all backups to the cloud on your WhatsApp account by accessing chats, then chat backup and setting auto backup to off.
Double up your security
If you want to be doubly sure to keep someone out of your online accounts, such as Gmail for example, you can set up Two Factor Authentication. This is a system that requires more than just your username and password. It also needs a numeric code. This code is usually sent to your smartphone via text message.
You can turn it on for Microsoft services and sites, as well as Dropbox. It might be a slight inconvenience but it should keep anyone who might guess your password out of your accounts.
Keep private files under lock and key
In case someone manages to log on to your computer, you want to make sure they can't access your most private files. Especially if you've been storing sneaky candids of your best friend.
On windows (but not Windows 10) you can encrypt your files to protect them. Right-click (or press and hold) a file or folder and select properties, then select the advanced button and select the encrypt contents to secure data checkbox. Select OK to close the advanced attributes window, select apply, and then select OK.
On a Mac, you can use 'preview application' to encrypt your files. Open the image with the preview application, select 'export as PDF' from the file menu, rename the extension to '.pdf' in the drop-down window and click show details. This will give you an option to encrypt the file and set a password. This method should work for any image files or documents that can be opened by the preview app.
Delete Your History
Nearly all browsers these days, including Safari, Chrome, and Firefox will allow you to surf the web using a private browsing mode that blocks cookies and prevents it from saving your internet history. It is a good idea always to surf using private browsing. If you forget to use a private browser, you should remember to delete your history regularly and clear your cache, especially if sharing your device (even unexpectedly) with someone else.