If you are a fan of the hit series Killing Eve, you may be disheartened to find out that the series is currently only available to stream in the United States and Australia. It could be months before Season 2 is available to stream in the UK, and it is unknown if or when it will be available in other locations.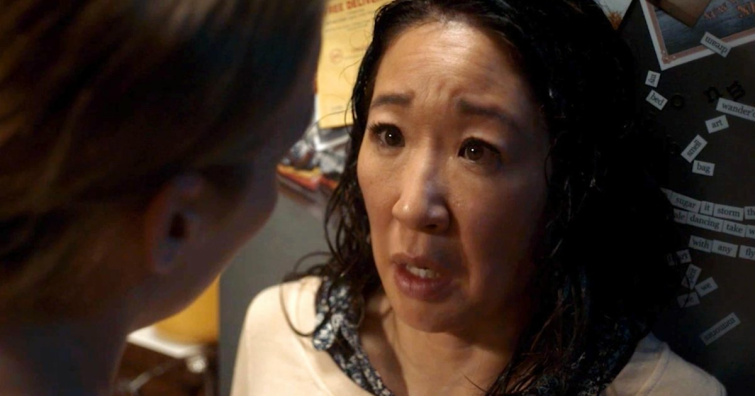 If you live outside of the US or Australia and try to stream Killing Eve Season 2, you'll be greeted with an alert informing you that the content isn't available in your location. Obviously, this isn't what you want!
The good news is that there is a simple way to get around the geographical restrictions and watch the second season of Killing Eve right now!
By using a virtual private network (VPN), you can essentially trick websites into thinking you're located in the US or Australia. You'll easily unblock access to Killing Eve – and all regardless of where you actually are in the world.
Where to watch Killing Eve Season 2
Currently, Killing Eve Season 2 is available to stream on 2 streaming platforms. See below for details.

The easiest way to watch the second series of Killing Eve is via BBC America. The service is free in the US, so all you'll need is a VPN with servers based in America. Then, simply connect to a server and start streaming! We recommend using NordVPN for this service, this VPN unblocks BBC America with ease. Nord has super-fast servers in the US, so you won't encounter any buffering. NordVPN also offers a 7-day free trial and a 30-day money-back guarantee.

ABC is an Australian broadcaster that is available for free for all Australian citizens. You can also use a VPN to access this service and stream Killing Eve from anywhere. We recommend CyberGhost for unblocking ABC, because it has fast servers based in Australian. They also offer a 1-day free trial and a 45-day money-back guarantee, so you can try it out before you sign up.
How to watch Killing Eve Season 2 with a VPN
A VPN routes your internet connection through a remote server in a different location. Any websites you visit will pick up on the VPN server's location and IP address – not your own! This means you can virtually appear to be located anywhere in the world.
If you're new to VPN technology and are wondering where to begin, don't worry! It's all very simple.
First, you'll need to sign up to a quality VPN provider and download the software to your device.
Once that's done, launch the app, and select a server in the United States or Australia. This usually only requires a click or a tap!
In a few seconds, you'll be connected to the server. You'll be able to browse the web as you normally would, so head on over to BBC America or ABC Australia (depending on the server location you chose) and enjoy Season 2 of Killing Eve!
One thing to keep in mind is that you will typically achieve faster internet speeds when you connect to a server that is closest to your physical location.
So if you are closer to the US, then your streaming experience should be smoother if you connect through a server in the US, and likewise, if you are closer to Australia, then you are better off connecting through an Australian server location.
Watch Killing Eve Season 1
The first season of Killing Eve is available on the following platforms:
So, if you're new to the series or fancy re-watching season one, you can take your pick of streaming services.
However, despite the fact that Killing Eve's first season is available to stream in more countries and sites than season 2, you'll still need to connect via a VPN if you're not in the country that hosts the streaming site, thanks to geographical restrictions.