Hulu and Spotify have teamed up to offer incredible discounts for US college students.
In its latest attempt to capture some of the subscription video on demand (SVOD) market from leaders Netflix, Hulu has made its limited commercial package free for subscribers to Spotify's student package.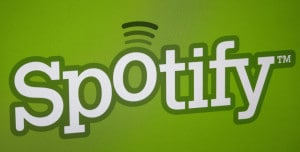 How Much Can You Save?
The package will cost US students $4.99 per month. This makes it cheaper than buying both services separately. Spotify student on its own costs $5 a month, while the Hulu limited commercial plan costs students $7.99 per month. As such, the bundle saves students over 60% on their video and music subscriptions.
How Do the Platforms Stack Up?
At present, Spotify is king in the music streaming world. It was one of the first platforms around and has a huge library, with over 30 million songs. It also has podcasts, curated playlists, and one of the better recommendation algorithms around. There are a few acts that choose not to stream their music on the platform, but these are in an extreme minority.
One of Hulu's biggest attractions is that it offers many major network shows just 24 hours after they air. It also offers an impressive collection of original content, with The Handmaid's Tale presently leading the pack.
Where Do I Sign Up?
Unfortunately, as Hulu is only available in the US, the deal isn't available to students elsewhere. Nor is it available to those in postgraduate study: the offer only applies to students doing their first degree.
In order to access the deal, students must log in to their Spotify student account and have it confirmed by SheerID verification - so no fudging the system using an out of date student ID!
Streaming Wars
The move by Hulu and Spotify is part of a growing trend of music and video streaming services attracting customers by teaming up with other providers. Hulu, for example, recently started distributing content from rivals such as HBO, as part of an upgrade to its subscription plan.
Hulu's biggest SVOD rival, Netflix, is offering a free subscription to certain customers on the T-Mobile network. It has also just announced the expansion of its distribution deal with Orange TV in France. This will include all 29 countries in which Orange is present, starting in 2018.
With a reported 12 million subscribers, Hulu is currently trailing Netflix by some 88 million worldwide subscriptions. Tapping into the US undergraduate market, estimated at 20.4 million students in 2017, could thus be a game changer for Hulu.
Want to protect your personal data while at University or College? Check out our Student Privacy Guide for all you need to know to stay protected.
Meanwhile, Spotify will be looking to shore up its position as global leader in music streaming. While it boasts 60 million world-wide subscriptions, competition is far tighter than in the SVOD market - Apple music is closing in, with 30 million subscribers around the world.
What about those outside the U.S.?
Whether you are a student or not, outside the U.S. you won't be able to access Hulu without a VPN. Check out ProPrivacy.com's 5 Best VPNs for Hulu to find out how.
Similarly, although Spotify access is available in most of the world, if you live in many parts of Asia, or all of Africa, you will not be able to use the service. This applies even if you're a resident in a country with access to Spotify traveling in these regions. Using one of our 5 Best VPNs for Spotify in 2017, however, will allow you to stream your carefully curated Spotify playlists anywhere in the world!
Image Credit: Casimiro PT / Shutterstock