If you need a Japanese IP address to unblock content in Japan, or for any other reason, you are going to need a VPN. A VPN routes your connection via a server in Japan so it looks like you are in Japan. Our specialty is VPNs, we've reviewed over 200 VPNs in the last 5 years.
In this guide, we will explain the whole process of getting a Japanese IP set up. In addition, we will recommend five world-class VPN services that offer the very best servers for spoofing your IP address to Japan.
How to get an IP Address in Japan
Subscribe to a VPN that we recommend for Japan. To get an IP address in Japan, we recommend NordVPN However, in this guide you will find five top-of-the-range VPN services to pick from.
Download and install the VPN software from your chosen provider's website.
Connect to a server in Japan.
Go to the Japanese website or online service you wish to access.
Get comfortable and enjoy complete private access to Japanese websites and services.
NordVPN is a VPN that provides a seriously secure connection. With this VPN you get more security features than you can shake a stick at, including shared IPs, Tor over VPN, DNS leak protection, and double encryption. One thing to bear in mind is that double encryption will slow connection speeds down a bit (if you use it). Over all, NordVPN is probably the VPN for those people who have particularly lofty security needs. If you fall into that category, then this is the VPN for unblocking a Japan IP address. Nord's Japanese VPN servers are great, and customer care is also outstanding. A fantastic method for getting a Japanese IP address.
Likes
No logs
Based in Panama (great for privacy)
Free trial + 30-money back guarantee
Six simultaneous connections
Great customer service
Servers in 62 countries
P2P: yes
Great speed performance
Accepts Bitcoin
Very good encryption
CyberSec anti-malware protection
WiFiSec auto-WiFi protection
VPN access for China and elsewhere via XOR
Smart DNS service (when it works)
Works with US Netflix and BBC iPlayer
Great Chrome and Firefox add-ons
Socks5 proxies
Dedicated IPs (cost extra)
Double VPN (I'm a bit dubious, but others like it)
System kill switch (all apps) plus per app kill switch (all desktop apps)
ExpressVPN is consistently rated one of the best VPNs in the world, and, the good news is that it provides access to servers in Japan. That means you can use ExpressVPN to get a Japanese IP address to access geo-restricted content there. Even people living in Japan may want to use ExpressVPN to access streams because the government is very strict on copyright protections.

ExpressVPN keeps no logs and it provides robust military grade encryption. The VPN software is available for all platforms and it is extremely easy to use. Subscribers are permitted to use the VPN on three simultaneous devices, and the software is fully featured with a killswitch. In addition, this VPN has a 30-day money back guarantee (that is always honors) so that you can test the service risk-free.
Likes
Super fast - great for streaming!
Very secure 256-bit encryption
Unlimited downloading
30-day money-back guarantee
5* 24/7 customer support
Special Deal: Save 49% Today
Dislikes
IPv6 WebRTC leaks (fixed by browser extension)
A little pricey
BVI jurisdiction is not ideal
IPVanish is a VPN that we really like for getting a Japanese IP address. Uptime is close to 100% on all its servers, and it has fast servers situated in Japan.This means it is ideal for watching Japanese streams in HD. In addition, it is really good value for money considering what you get in the service. The VPN software downloads quickly and is easy to install. It also lets you quickly select an IP address for Japan. Encryption is our recommended protocol, OpenVPN. IPVanish also has a zero logs policy, which more than makes up for the fact that it is based in the US.
Likes
Very fast speeds
Strong OpenVPN encryption + zero logs
Killswitch and DNS leak protection
Torrenting is permitted
Servers in over 60 countries
Dislikes
Based in the US
Does not unblock Netflix US
VPNArea is a VPN that we really recommend for making your IP address Japan-friendly. This VPN has excellent, fully featured software with DNS leak protection, auto-IP changer, a kill switch, and server statistics. In addition, customer care is helpful, knowledgable and friendly. Its Japan servers are fast and reliable. Plus, the firm also offers a seven-day free trial. Finally, we love VPNArea's privacy policy and zero logs promise.
Likes
Kill switch included
Dedicated IP available
Unblock Netflix US and iPlayer
Good customer service
Good security features
Dislikes
US speeds can be slow
Hosted in Switzerland
VyprVPN is part of the GoldenFrog Internet conglomerate. For that reason it has its own network of servers, that it controls from the ground up. This means that not only can Vypr provide some of the best speeds in the VPN industry but also that it is highly secure. Encryption is strong and is provided via our recommended protocol, OpenVPN. It has servers in Japan that our reliable and offers a seven-day money-back guarantee to test the service. Finally, customer care is also great with this excellent VPN provider.
Likes
Strong encryption protocols and policies
Worldwide server network
24/7 customer support
PayPal now a payment method
Proprietary Technology & exclusive features
Dislikes
No P2P
Connection logs stored for 30 days
Getting a Japanese IP Address Guide
Chose a Suitable VPN and Download its Software
Once you have decided which of the excellent VPNs above you prefer, simply click through to their website and subscribe. Paying for your VPN monthly will cost you more money in the long run. With that in mind, if you can afford to (and are likely to need your Japan IP address all year round), get a yearly subscription and make the most of the loyalty discount.
Having completed the subscription for your preferred VPN, you may continue by downloading the VPN software. All you need do is select the correct version for whichever platform you currently run. The VPNs in this guide will let you install the software on multiple devices (this varies for each provider but is usually a minimum of three and maximum of five). That means you can install it on your laptop, smartphone and/or iPad: whatever you require.
Make Sure You Select OpenVPN
Although there are many different encryption options available on the market, OpenVPN is the most secure. Here at ProPrivacy we strongly recommend this strong form of encryption - so please select it in your VPN's settings. All of the VPNs in this guide not only offer OpenVPN but also implement it in a highly secure manner.
Please note: even though hundreds of thousands of people around the world use VPNs to bypass government censorship and unblock geo-restricted content you do so at your own risk. For obvious reasons, here at ProPrivacy.com we can not specifically endorse or encourage the breaking of any laws. However, it is also true that many people do use VPNs to unblock copyright-restricted content. As such, if you decide to use your VPN in that way, OpenVPN is the encryption that you should opt for.
Connect to Your Chosen Japanese IP Server
Now that you have subscribed to a reliable VPN service, downloaded the software, and selected the most robust encryption protocol, it is time to connect to a Japanese IP server.
Simply select one of the Japanese server locations from your VPN's list of servers. Opting for one further up the list you will give you higher connection speeds. Chose the best server that you can if you plan on streaming in HD. Having established a connection, your VPN will light up green or show you a lock on the screen of your smartphone to confirm that you are protected. That is all there is to it! Now that you are connected you have a bonafide Japanese IP address. For all intents and purposes, you are in Japan and can access any restricted Japan-only websites.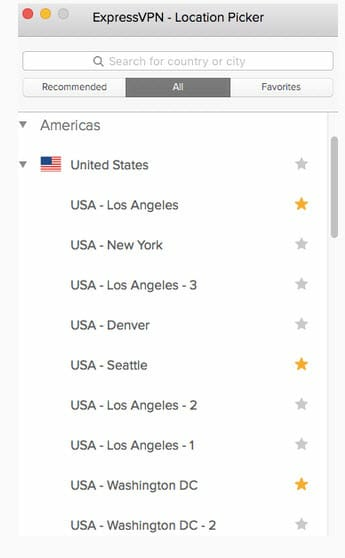 IP Address for Japan: Considerations
Although getting a Japanese IP address is easy, there a few things that you should consider before getting a (Japanese IP address) VPN. There are near to a thousand VPN providers in the world right now, and many of those offer a substandard service that would be a total waste of your money and time.
Privacy and Security
When getting an IP address in Japan, you will want a VPN service that provides fast and secure VPN servers in Japan. In addition, you will want a VPN that has a trustworthy privacy policy.
Many VPNs keep usage logs. These logs could be used to uncover what you do online. The best VPNs don't keep usage logs, and the very best VPNs keep no logs whatsoever (zero logs policy).
Encryption
Next, make sure that you aren't wasting your money on a VPN service that has poor encryption. Many VPNs provide outdated, insecure forms of encryption that we simply can't recommend. Subscribing to those services would not only give you a false sense of security but could also increase your security risks. That is because, at times, poor VPNs sell user data to third parties.
In this guide, we have only included world class VPNs that are known for being reliable. Uptime is close to 100% with all of these VPNs. In addition, their Japanese-located VPN servers will allow you to get a Japanese IP address with lightning-fast connection speeds. That means that you won't have to waste your time with lagging and waiting for streams to buffer.
The VPNs that we have recommended also provide the very highest levels of encryption available in the VPN market today. Specifically, OpenVPN protocol (our most recommended protocol) and is by far and away the most secure form of VPN encryption currently available.
What Are the Differences Between VPNs?
When spoofing your IP address to Japan to gain access geo-restricted content, you must be highly secure. Sadly, many VPNs do not offer the level of the service necessary to keep you safe (a zero logs or no usage logs policy).
When selecting a VPN to get a Japanese IP address, you should get a choice of servers. Furthermore, those Japan IP servers need to be incredibly fast (to enjoy HD video content).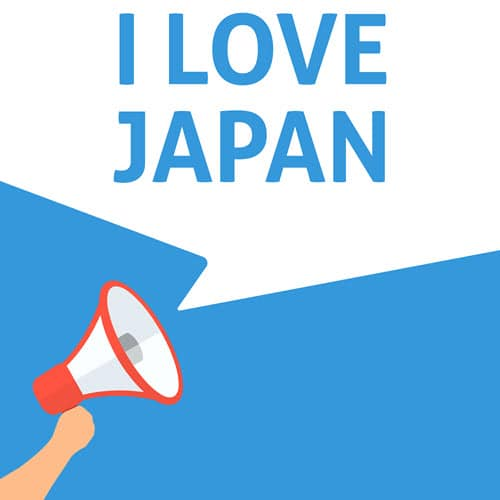 Navigate to Any Japan-only Website You Like!
No matter which VPN you have decided on, you will be able to gain access to Japan-only content.
Remember that your VPN does not just fulfill the job of unblocking Japanese online services and subscriptions. It will also allow you to access content from all around the globe! In addition, all the VPNs in this guide offer a free trial or money-back guarantee. That is because they all provide high-end VPN services that are well subscribed the world over, and that they trust you will enjoy and want to keep using.

Other Ways to Get a Japanese IP Address
Using a VPN is by far the best, most private, and most secure way of getting a Japanese IP address. However, there are other methods too: SmartDNS, Tor, or proxy servers are all possibilities that will work for you.
The difference is that none of them will give you the type of connection speeds, reliability, ease of use, and encryption a VPN provides as you spoof your IP address to Japan.
SmartDNS
SmartDNS is used all over the world by people who want to stream geo-blocked content. The drawback is that it doesn't provide encryption at all. Without any guarantees of security, you are at serious risk if you decide to unblock copyrighted content. As such, using SmartDNS, you don't get any of the peace of mind or safety features - or protection against the government - that you get with a VPN.
Tor
Tor is an option that does provide high levels of security. It is a free browser that does a very similar job to a VPN service. If you use it to select an exit node in Japan you will be able to access geo-restricted content in a highly secure manner. Sadly, the problem with Tor is that connection speeds can really suffer, which makes it rubbish for streaming HD content. Still, at least it does provide security.
Proxies
Lastly, you could use a free proxy server. There are many proxies around and some are certainly very cheap (if not free). The drawback with free proxies is that they are usage-limited. For that reason, you are likely to experience times when you reach your connection limit when you are in the middle of your favorite TV show. All in all, proxies offer slow speeds, highly questionable privacy policies, and an increased likelihood of third parties accessing your data. With that in mind, proxies are largely a privacy gamble that we really suggest avoiding.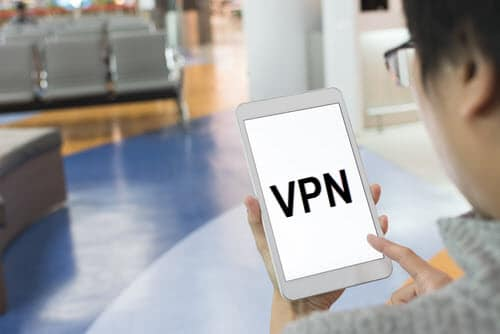 There is Nothing Quite Like a VPN Service
Despite the fact that other services are available, we know that nothing really compares to a VPN. VPNs are by far the most elite tool for getting a Japanese IP address. Admittedly, if you choose a below-standard VPN, you won't really get much better privacy than with a proxy, and speeds may be as terrible as they are on Tor.
However, all the VPNs in this guide are world class. They provide the highest levels of personal cybersecurity available today and will let you unblock websites at outstanding speeds. With ISPs and governments, as well as advertisers and corporations, all desperate to snoop on your web traffic, there is no doubt that a VPN is a highly recommended privacy solution.
Don't take our word for it either! Feel free to try out proxies, SmartDNS and Tor if you want to. However, please don't forget that when you unblock geo-restricted content it is against the law. So, if you want to be secure, you will need to use Tor or a VPN - you have been warned.
IP Address for Japan: Conclusion
In this guide, we have provided a step by step guide to getting a Japanese IP address. To get an IP address in Japan we recommend NordVPN , because it provides everything you need in the most comprehensive and reliable package. To give you plenty of options, however, we have also included four other excellent services in this guide.
These VPNs all have brilliant server networks that will allow you to connect at the very best speeds - ideal for streaming in HD. Encryption is provided via our recommended protocol (military-grade OpenVPN) with all five VPNs. Finally, all of the VPNs in this guide have great reputations and are well known for providing privacy and security for their subscribers.
We have taken everything into account while compiling this guide so that you can confidently choose a Japan IP without any hassle. So, go ahead, you will have a Japanese IP in no time.
Best VPNs to Get a Japan IP Address: Summary